Welcome, foolish mortals, to the Haunted Mansion. Just hearing those words has us thinking about grim grinning ghosts who want to come out and socialize while we ride by in our Doom Buggies.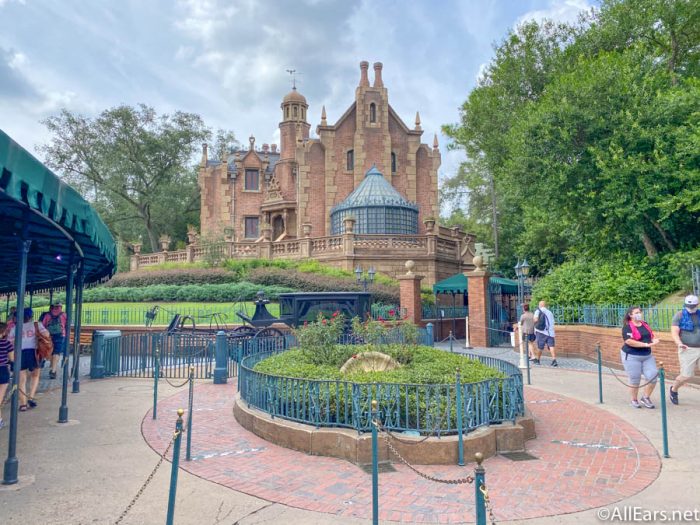 So while we were busy munching on our Haunted Mansion snacks while wearing our Haunted Mansion gear, we got to socialize with those ghosts in a totally different way!
There's always room for one more inside the Haunted Mansion. But in the graveyard — which was open to guests today — anyone can stop by to pay their respects to the dearly departed that reside there.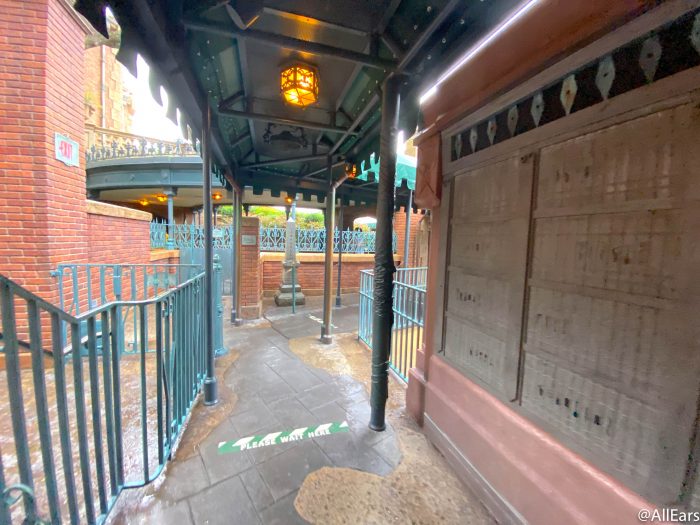 So that's exactly what we did. We stepped into the social distanced queue and started making our way towards the final resting place of some of our favorite Happy Haunts.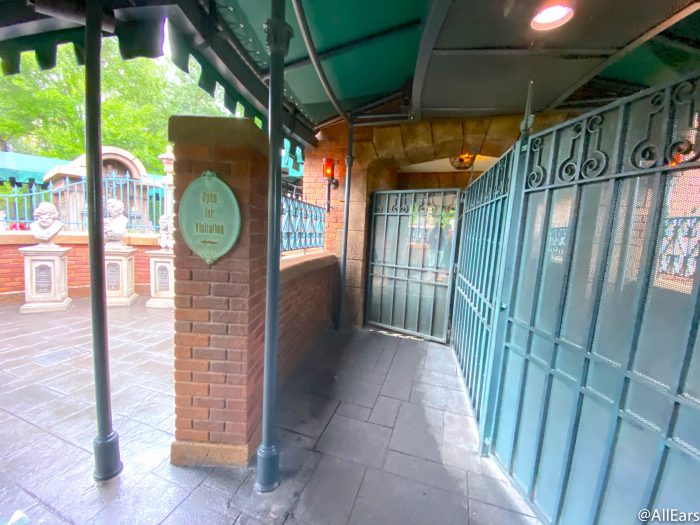 The graveyard itself could be its own attraction. There are so many wonderful and interactive Imagineering details to take in. Look at the instruments from regions beyond on that large grave!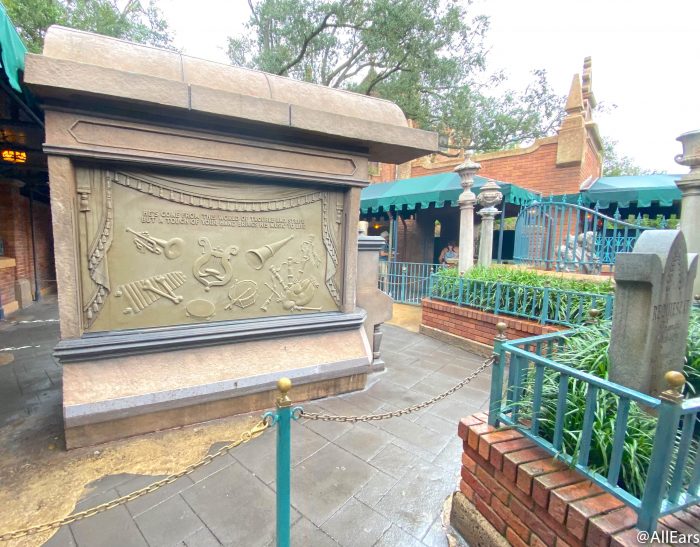 We continued to meander through the graveyard, stopping just long enough to visit Master Gracey's tombstone.
We didn't mourn, though, because that was his request.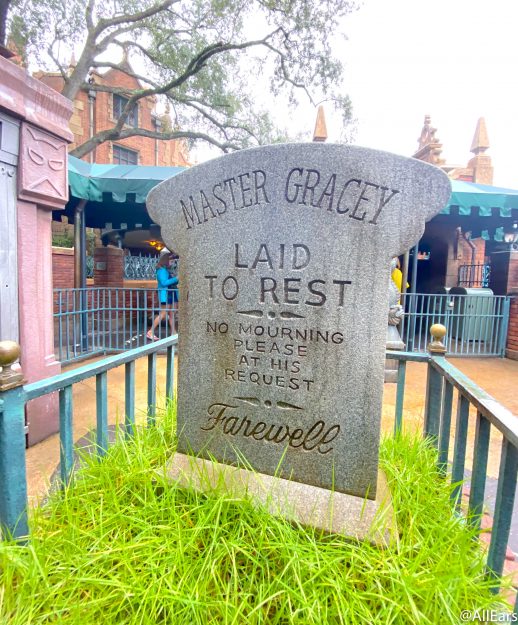 Again, we took our time to marvel at all the incredible details in the graveyard. It was such a treat to get up close and get a better look at the tombs!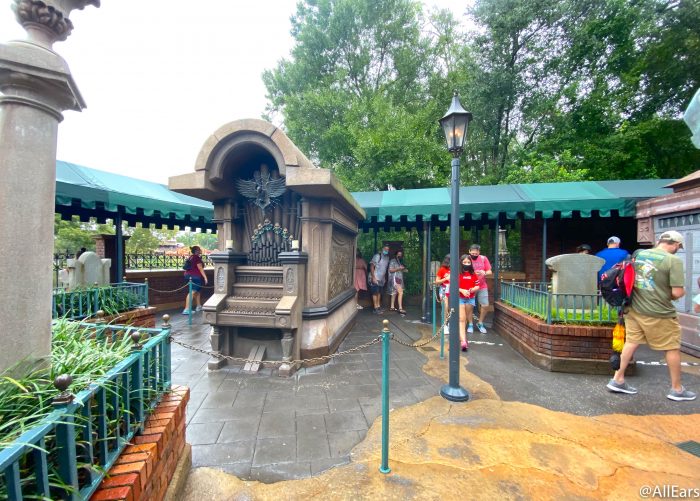 RIP, Poetess Prudence Pock.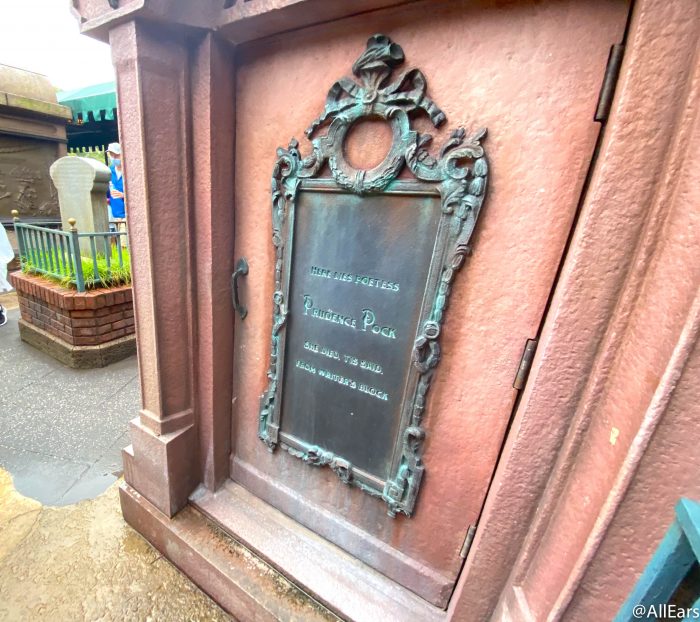 Our visit was over far too soon, but we'll hurry back and be sure to bring our Death Certificate next time.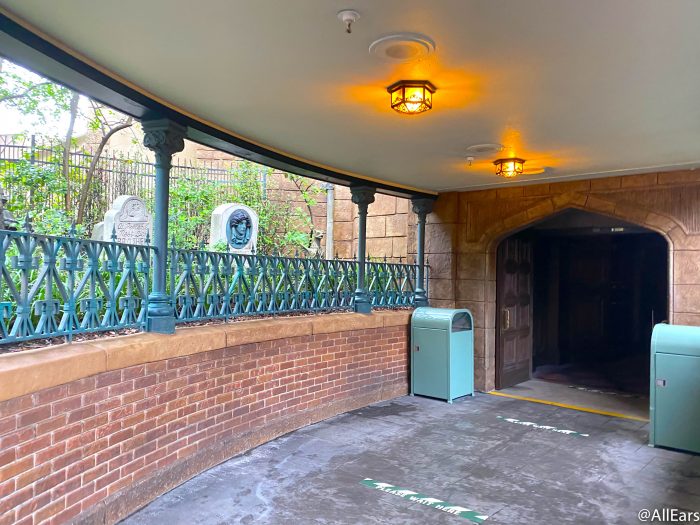 This is such a different way of seeing the Haunted Mansion, and we can recommend it if and when it opens again. We'll keep you updated if we find out when!
Have you seen the Haunted Mansion's graveyard yet? Let us know in the comments below!