We're back with another round of Disney World menu updates, including the return of several fan-favorite treats!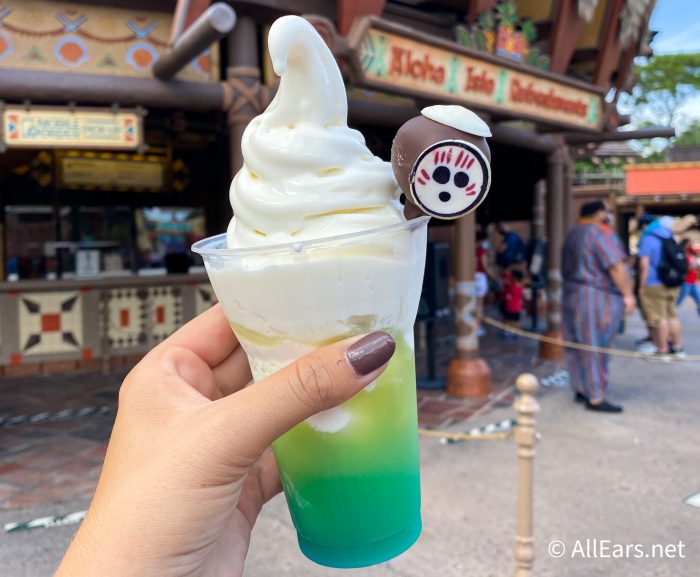 Check out all of the latest Disney menu updates here!
Menu Updates 1/4/2020
Magic Kingdom
Gaston's Tavern
RE-ADDED! Be Our Guest Grey Stuff Cupcake
Aloha Isle
RE-ADDED! Kakamora Float
RE-ADDED! Coconut Dole Whip Cup
Sunshine Tree Terrace
REMOVED! I Lava You Float
Storybook Treats
Disney's Hollywood Studios
Rosie's All American Cafe
ADDED! Peanut Butter Crunch Cupcake and Strawberry Lemonade Slushy
Trolley Car Café
RE-ADDED! Carrot Cake Cookie
ABC Commissary
ADDED! Red Velvet Whoopie Pie
Hollywood Brown Derby
REMOVED! Peppermint Flourless Chocolate Cake and Eggnog Crème Brulee
ADDED! Decadent Flourless Chocolate Mocha Cake and Crème Brulee
EPCOT
Eats at the Epcot Experience
RE-ADDED! Cheese Flatbread and Pepperoni Flatbread
Joffrey's Future World
L'Artisan des Glaces
RE-ADDED! Raspberry Ice Cream
Disney's Animal Kingdom
Isle of Java
REMOVED! Elephant Ear pastry
ADDED! Apple Punch (non-alcoholic)
ADDED! Double Chocolate Butterscotch Banana Muffin
Harambe Fruit Market
ADDED! Double Chocolate Butterscotch Banana Muffin
Flame Tree Barbecue
ADDED! Cotton Top Tamarin Cupcake
Restaurantosaurus
ADDED! Cotton Top Tamarin Cupcake
Disney Springs
Gideon's Bakehouse
ADDED! Frosting Cup, Hot Cookie Hour (Cookie & Ice Cream)
ADDED! January Special: Coffee Toffee Chocolate Chip Cookie
Jock Lindsey's Hangar Bar
Moved Churrasco from holiday menu — now named Dr. Forrestal's Churrasco
Coca-Cola Rooftop Bar
ADDED! January Drink of the Month: Winter Flurry Punch
Blaze Pizza
Disney World Resort Hotels
Grand Floridian Café
ADDED! Dessert: Apple Crisp
Capt Cooks
Gasparilla's
ADDED! Mickey Cake Pop and Valentine's Day Red Hot Cinnamon Cupcake
Good's To Go
Breakfast:
REMOVED! Muffins, Danish, Banana Bread
Lunch/Dinner:
REMOVED! Sides:  French Fries, Chili-cheese Fries, Fruit Cup, Greek Yogurt Parfait, Brownie, Cookies, Cupcakes, Key Lime Pie, Carrot Cake, and Banana Bread
ADDED! Specialty Cocktails: Turtle Krawl, Slappy Joe's Bourbon Berry Lemonade, Key West Freeze, Key West Loaded Bloody Mary, Ultimate Long Island Iced Tea, Olivia's Strawberry Lemonade
Disneyland
Salt & Straw
ADDED! Five flavors in the new Veganindulgence Series: Peanut  Butter Strawberry Crumble, Bourbon & Caramelized Honeycomb, Chocolate Hazelnut Cookies & Cream, Coconut Rice Pudding, and Banana Avocado Sorbet
We update our Disney World menus very frequently, but if you're looking for the most recent changes there's an easy way to do just that. Click on "Click here to view recent changes" under the Last Updated date on the menu page and there you'll find the latest changes made to the page.
And don't forget, you can always read what others think of these Disney restaurants, or leave your own reviews in our Rate and Review section here.