If you're a "get there for park opening, ride all the rides, and don't stop 'til the park closes" type of person, you may live purely off of snacks and Disney Quick Service meals.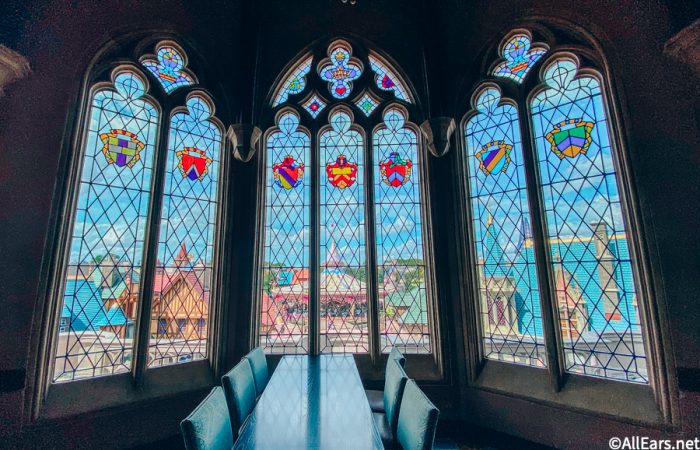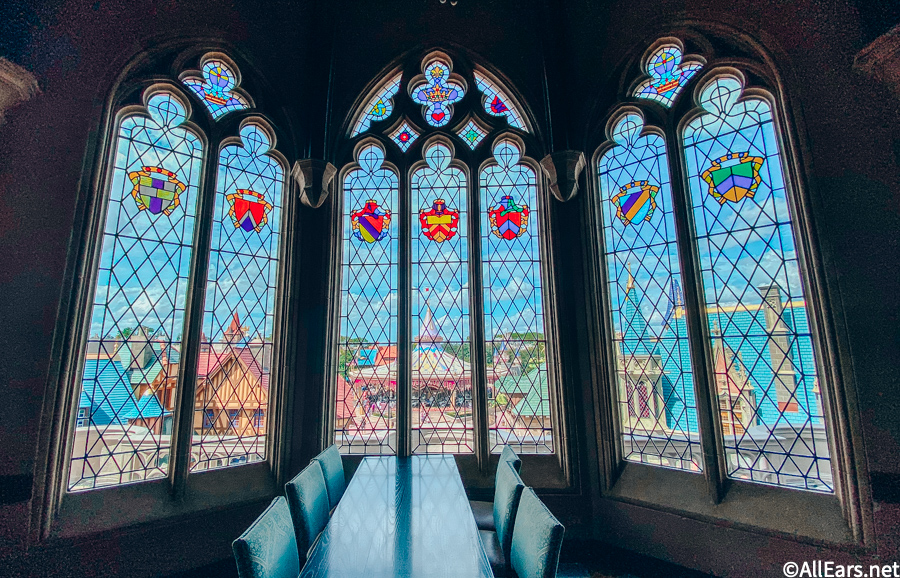 And listen, we're definitely NOT saying that you shouldn't get your fill of Mickey Premium Bars and chicken nuggets, but it can be really great to take a break and sit down for a tasty, relaxing Table Service meal, too.
Table Service Timing
Starting or ending your day with a Table Service meal can be a great way to either get yourself in the magical mood or close your day with some calm, air-conditioned family time. It gives you a chance to plan your day or reflect upon it. And if you fill up on a big Table Service breakfast or brunch, you may be able to skip lunch or push it until later, potentially saving yourself money and/or time.
While we typically like to opt for an early or late seating, scheduling a Table Service meal in the middle of the day, while it can take away from your time on the rides, can actually provide a much-needed break for you and your little ones — not to mention some air conditioning!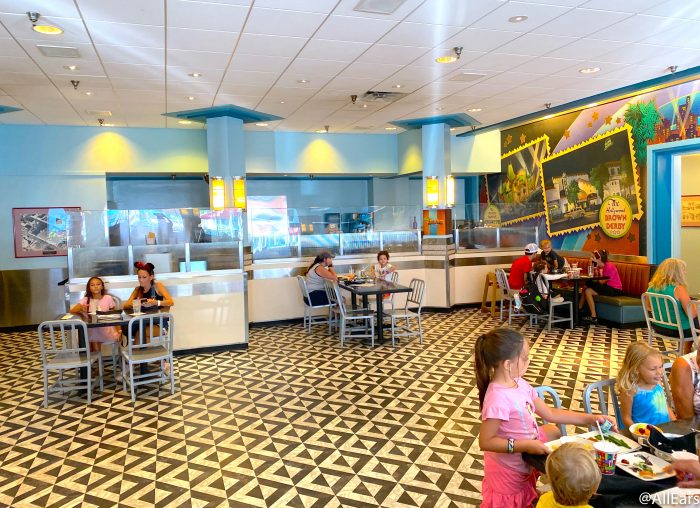 If you decide a Table Service meal in the Parks is right for you, here are our suggestions for spots not to be missed!
Magic Kingdom
If you're in Magic Kingdom, there's no better way to top off your royal experience than to eat in a castle! You've got two to choose from — Cinderella or the Beast's.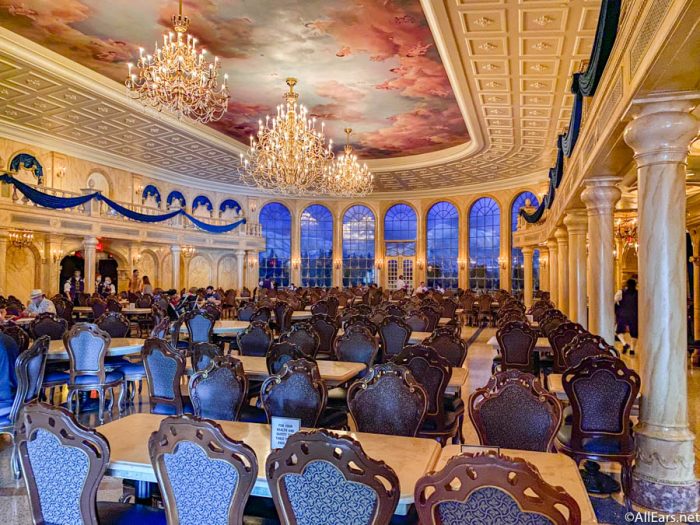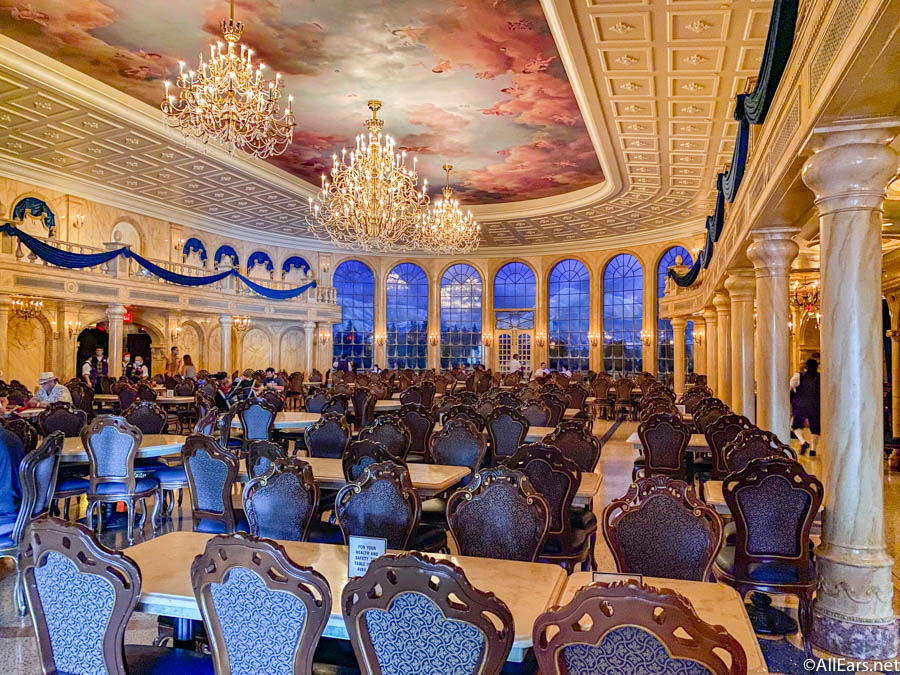 Let's be honest: both of these dining experiences will cost you a pretty penny. They're definitely Signature meals. The food at both is pretty good, with a few great or stand-out options. But, for both Be Our Guest and Cinderella's Royal Table, what you're really paying for is the location, the overall experience, and the characters. Right now, the character experience at these is very different, though. Cinderella and the Beast walk through and greet guests, but they do so very quickly and from afar.
If the draw for you is the location more than the characters, then now might be a great chance for you to experience these areas while reservations are somewhat easier to obtain. Truly, these are both such beautiful and unique locations, they're experiences you should have at least once in your Disney World experience.
If you're not really into a super fancy, Signature dining experience, Liberty Tree Tavern is what we'd recommend.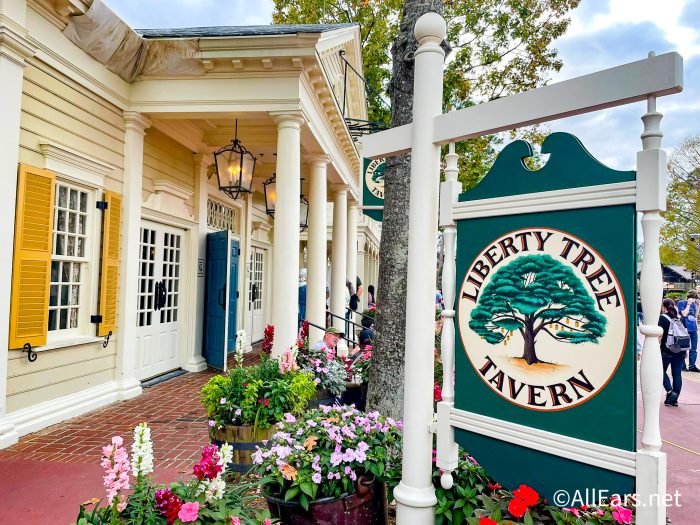 The meal here is served family-style, so you can get a large quantity of food if that's what you're looking for. And the food is pretty consistently good. It's basically Thanksgiving all the time. There's roast turkey breast, pot roast, and oven-roasted pork with mashed potatoes, seasonal vegetables, herb stuffing, and mac and cheese. YUM.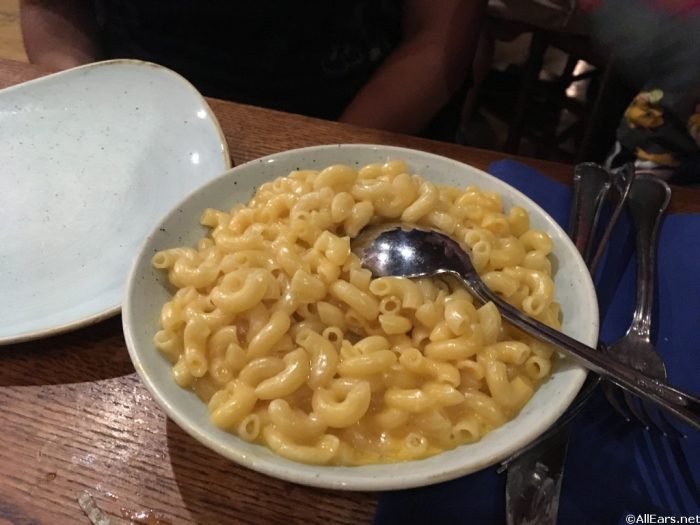 And the dessert? Ooey Gooey Toffee Cake…we think it's one of the best desserts in all of Disney World!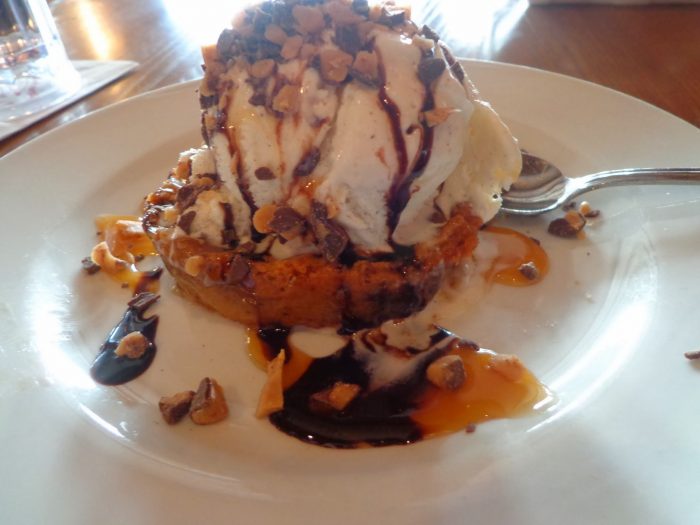 Adventurous eaters — Skipper Canteen is the spot for you!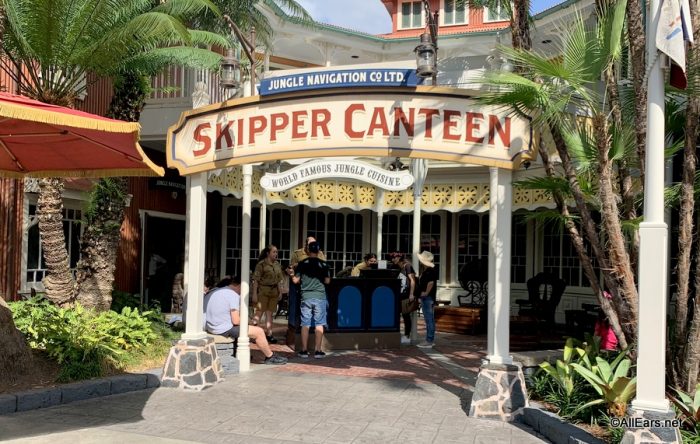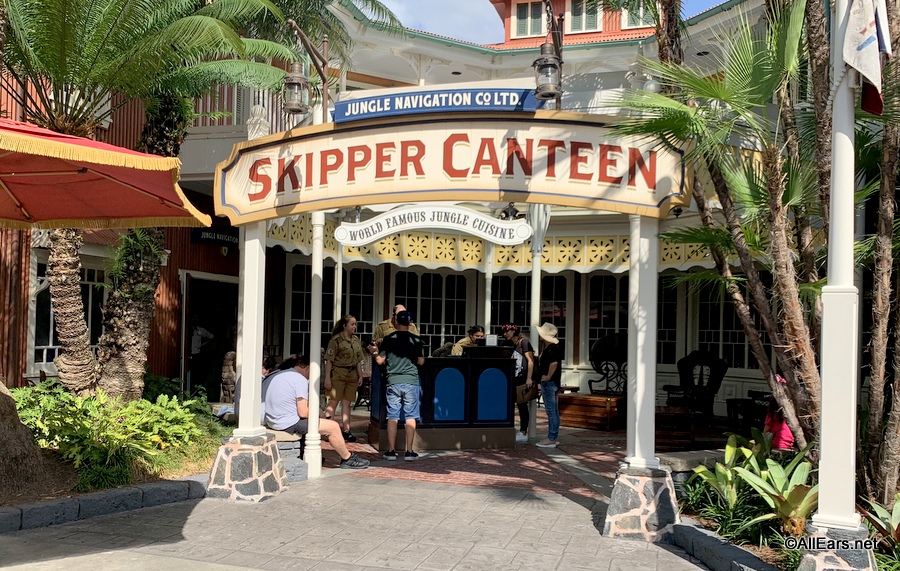 We're talking  Hardy Har Char Siu Pork,  Falls Family Falafel, and Curried Vegetable Crew Stew. This definitely is NOT chicken tenders and fries.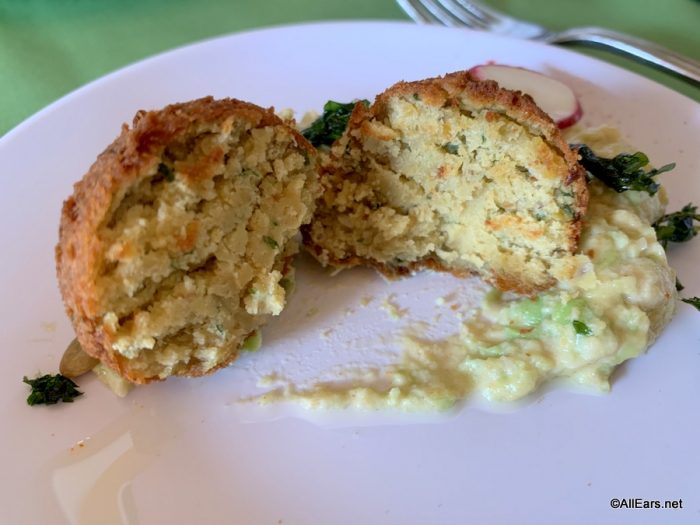 The theming in this location is also fantastic. If you're a fan of the Society of Explorers and Adventurers, you'll find all kinds of references to its members in this spot.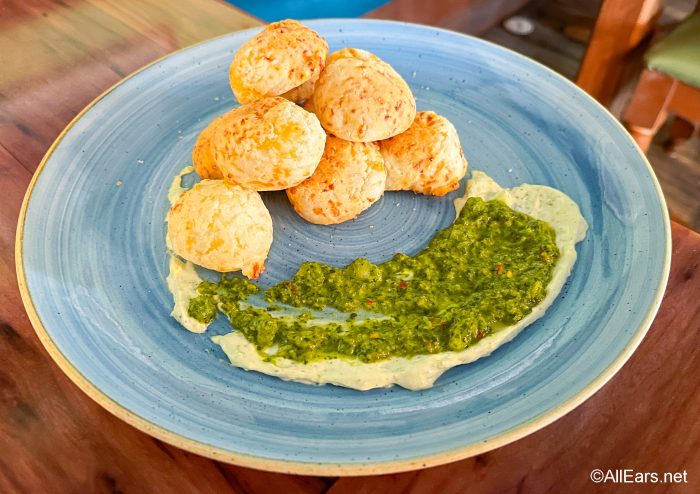 Pro tip for any dinner Table Service reservation in Magic Kingdom: try to grab the latest reservation you can, and you'll be able to stay in the park after it gets dark and after it closes to regular guests. You may even get the chance to be one of the last guests to walk out at night.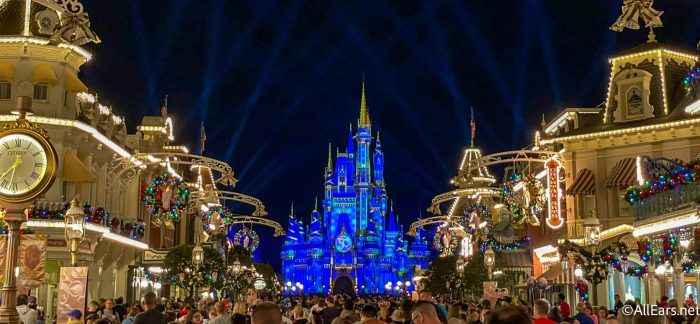 Just imagine the view! (And the awesome pictures you could get!)
Disney's Animal Kingdom
Like Skipper Canteen, Yak & Yeti Restaurant has lots of options for adventurous eaters, but it also has some great options for those looking for big flavor without any big risks.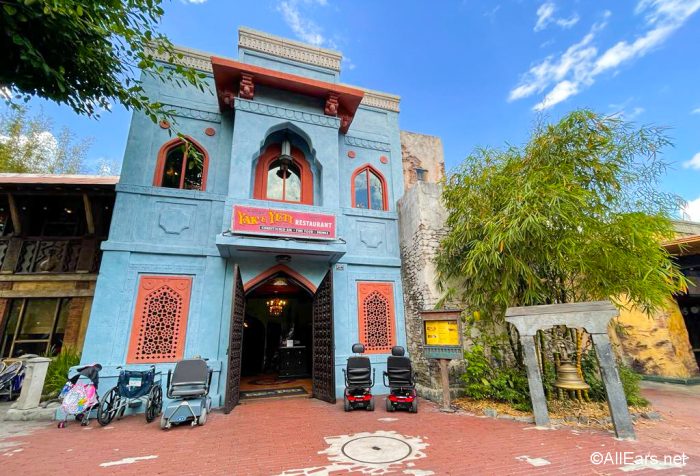 This spot has everything from a Kobe Beef Burger to Bhaktapur Duck.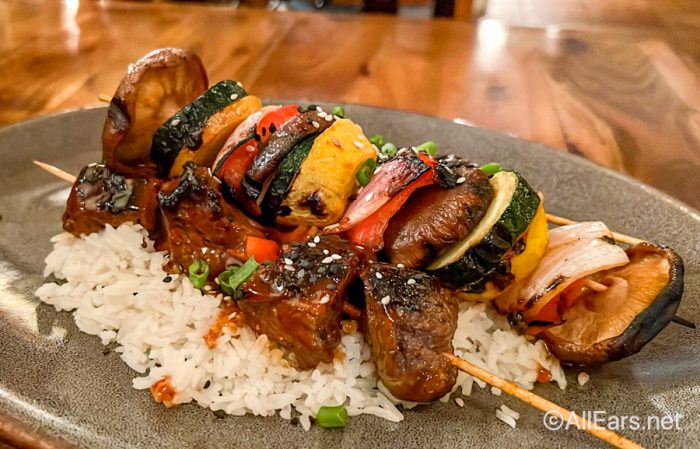 There are also often off-the-menu specials as well so it's a great spot to try some unique items. Always be sure to ask if there are any special items or special deals being offered. Like the entirety of Animal Kingdom, this restaurant is also incredibly well-themed. You'll find little details around every corner. Overall, this is a solid choice for some seriously flavorful food.
Honorable Mention: Tiffins
Tiffins is definitely more on the expensive side, but if you're looking for one of those incredibly special meals, this is it.
The theming in here is also incredible, and you can really get more details and view concept art detailing the story behind Animal Kingdom and the Imagineers who brought the park to life.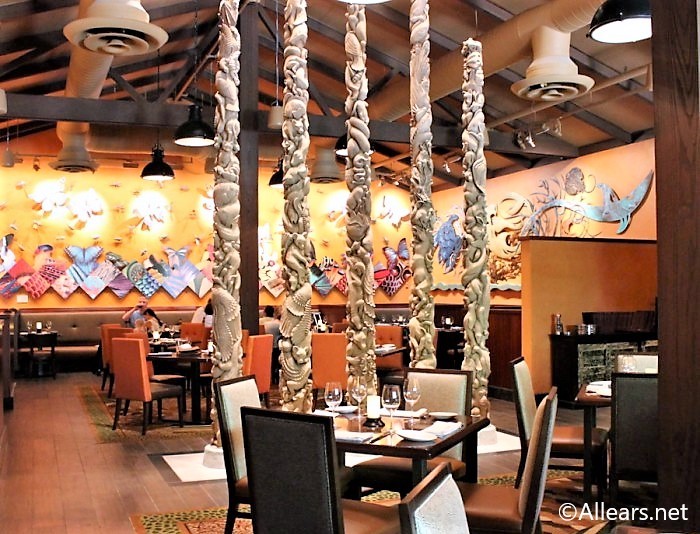 The food at this spot can be quite unique, however. We're talking a Whole-Fried Sustainable Fish and Tamarind-braised Short Rib.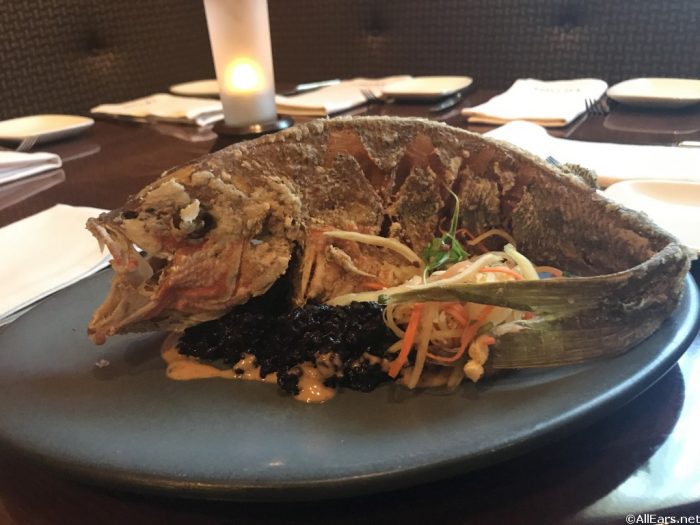 We definitely recommend that you take a look at the menu (and the prices) ahead of time to make sure there's something that will work for you. But, in terms of uniqueness, this spot is definitely something worth a try.
EPCOT
It's incredibly difficult to pick just one spot at EPCOT because there are SO many incredible restaurants throughout World Showcase. But here are our picks!
Amazing food. Amazing service. Amazing environment. Truly, Les Chefs de France speaks for itself. This restaurant serves classic French dishes and desserts in a brasserie setting.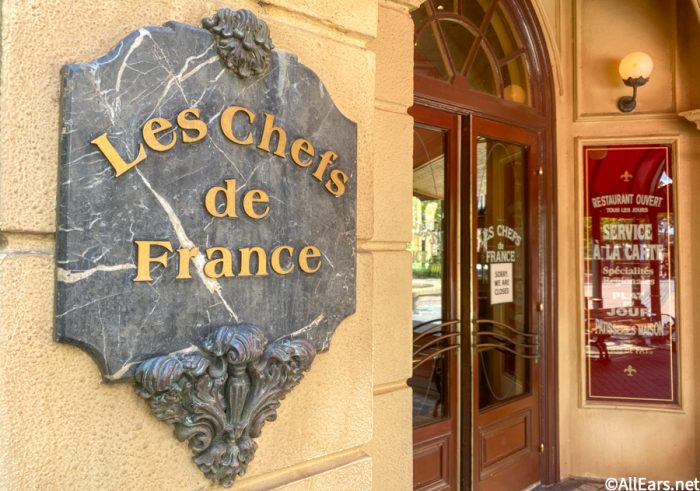 The menu has had some price increases, but the items are still the same.  Escargot, French Onion Soup, and Crème Brûlée, along with several other items, are still available.
They also have a Prix Fixe Meal option which includes one appetizer, one entree, one dessert, and a glass of either Chardonnay, Cabernet Sauvignon, Georges Dubeouf, or a non-alcoholic beverage for $65.95.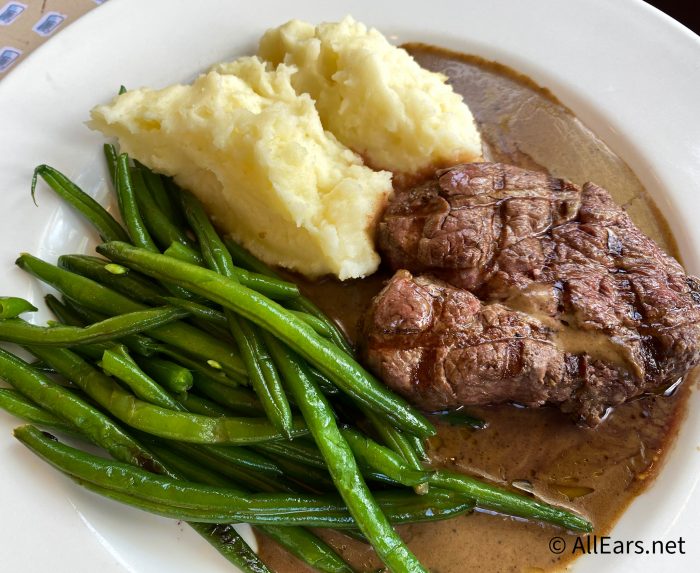 We've had our fill of macarons from Les Halles, so we're ready to munch on some different and delicious French food.
There are so many benefits to eating at Biergarten Restaurant. First of all, the location is enormous. If you're visiting Disney World with a big party, this is one spot that can easily accommodate everyone.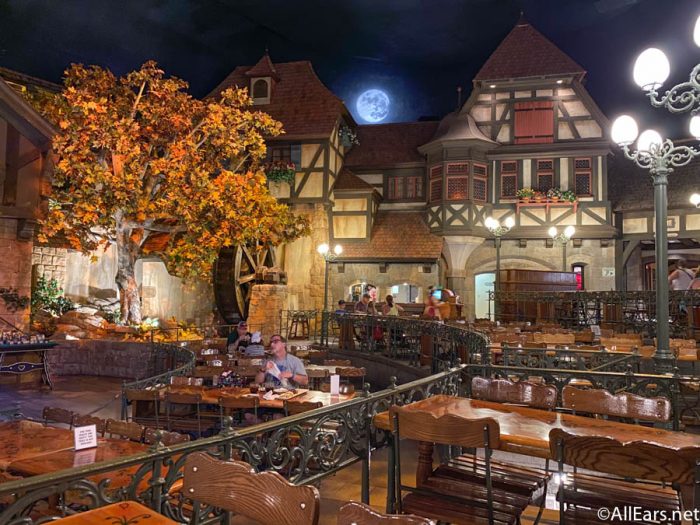 The decor here is also absolutely adorable. You will truly feel immersed with all of the foliage and lights around. Plus, the entertainment here is fantastic! You get a little bit of a show every time you eat, and that is a phenomenal added value.
And, of course, there's the food! The food here is unique but not so scary that picky eaters won't be able to find something to eat. There's often Homemade Spätzle, Grilled Bratwurst, Sausages, Breaded Pork Schnitzel, and more.
It's no longer served as a buffet, but it is served family-style, and many of the classic items are available for you to enjoy!
Garden Grill Restaurant is the only character meal available in EPCOT at the moment and one of only a few available in all of Walt Disney World, which makes this spot very unique.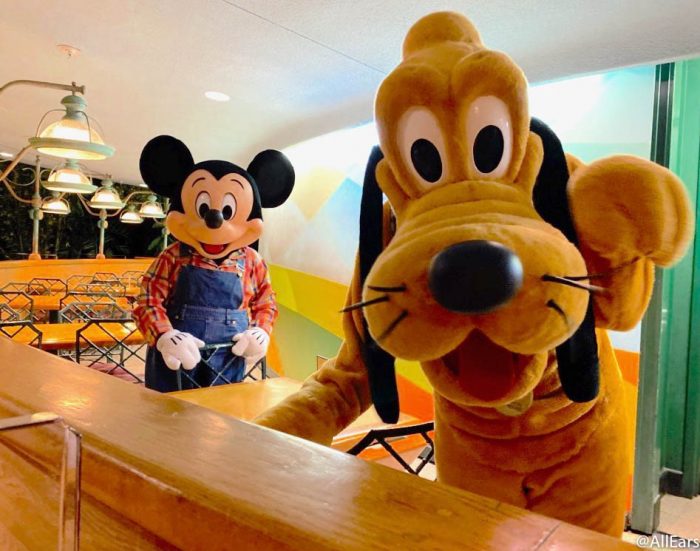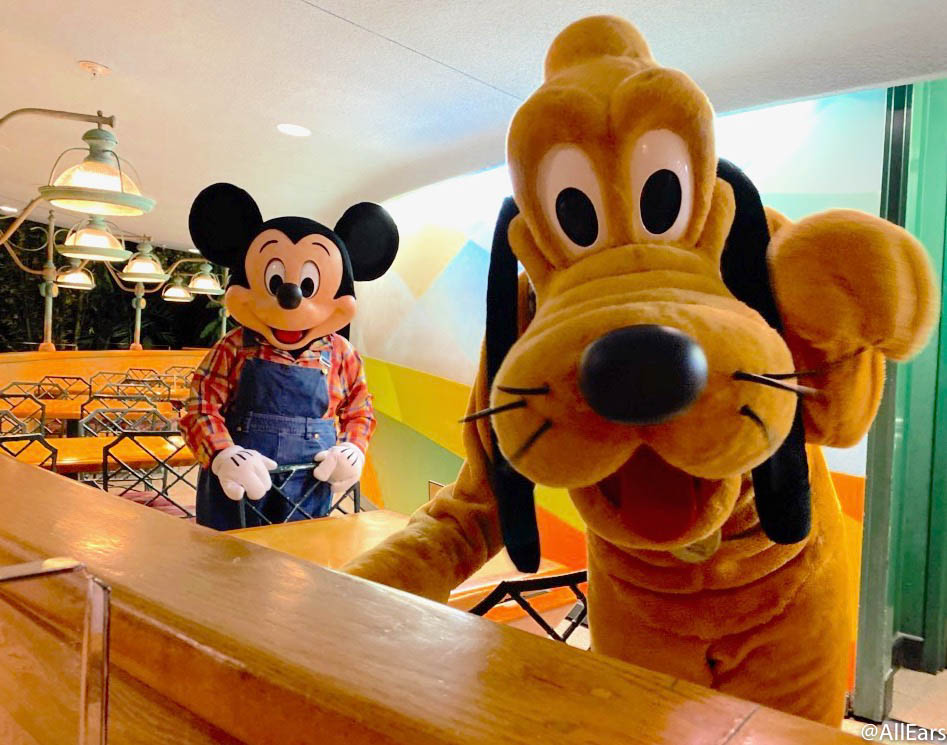 On top of that, it is a slow-moving restaurant that gradually rotates throughout your meal, revealing scenes from Living with the Land, so it's almost like a two-in-one — it's an attraction and a restaurant.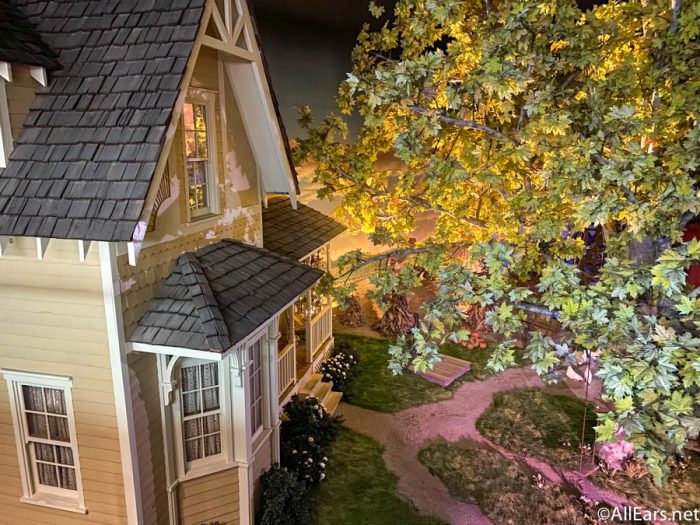 The food at this spot is served family-style, so it is a bit on the pricier side, but you'll get to enjoy a variety of options, and the food has been consistently delicious.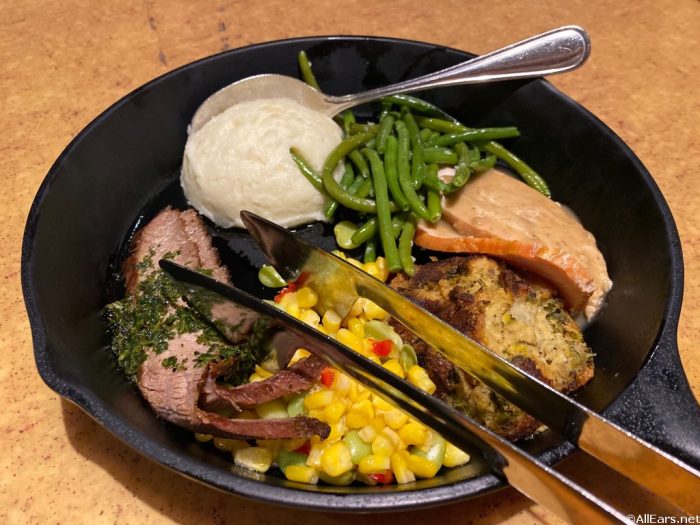 Overall, it's a great choice that will give you a unique dining experience, in air conditioning, with characters, and LOTS of great food!
Disney's Hollywood Studios
Again, there are SEVERAL great picks here!
Sci-Fi Dine-In Theatre is perhaps one of the best spots to get you in the Hollywood Studios mood. The setting is unlike anything else you'll see around the parks (or really anywhere else). You get to sit in your own individual little car (or at a table in the back) in the dark in a simulated drive-in experience with some classic film trailers and cartoons on the big screen.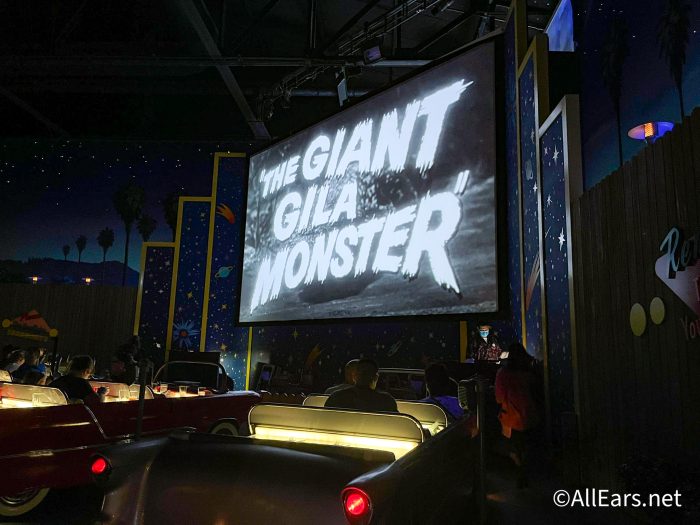 The food is also fairly good here, with lots of options including burgers, milkshakes, and more!
The atmosphere is the clear winner here though. Make sure you ask to sit in one of the cars to dine!
Two words: Fried. Chicken.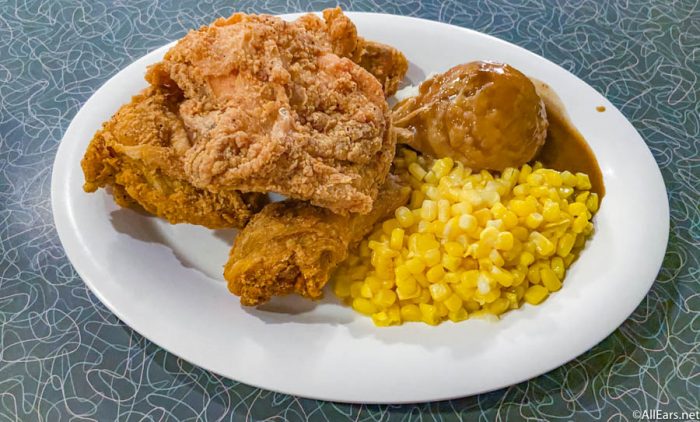 If you're looking for some delicious comfort food, you'll LOVE 50s Prime Time Café! Oh, and did we mention there's a Peanut Butter and Jelly milkshake?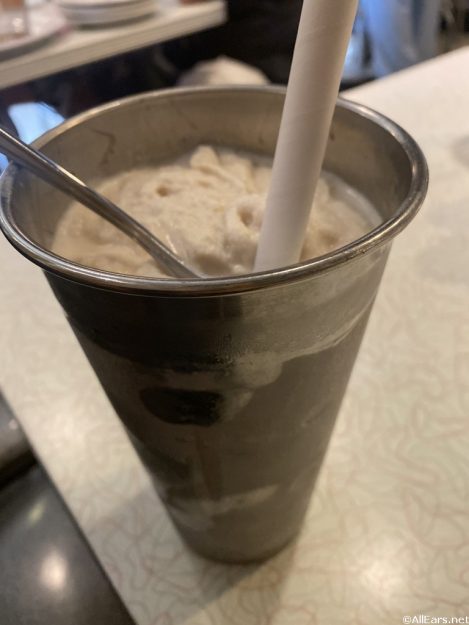 The atmosphere here, again, is what makes this place incredibly special. You'll feel like you're back in mom's kitchen with old style seating, tables, TVs, and more. AND you'll REALLY feel like family when the servers tell you (very sternly) to set the table or get your elbows OFF the table!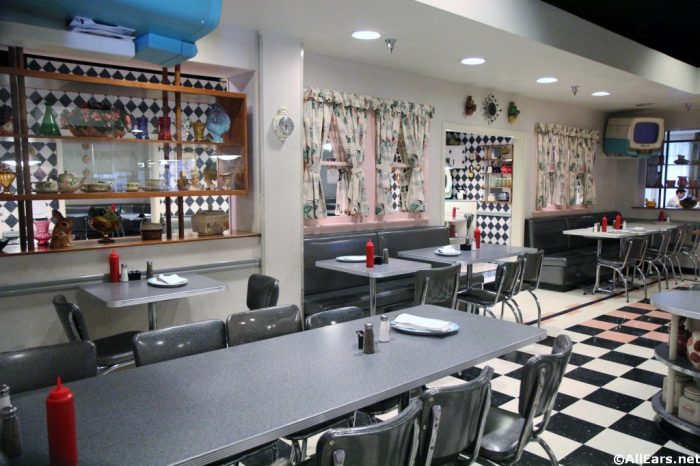 Overall, this is an incredibly fun atmosphere and a super unique dining experience.
The Hollywood Brown Derby is a Signature dining spot, so the prices are a bit more expensive, but the food is worth it!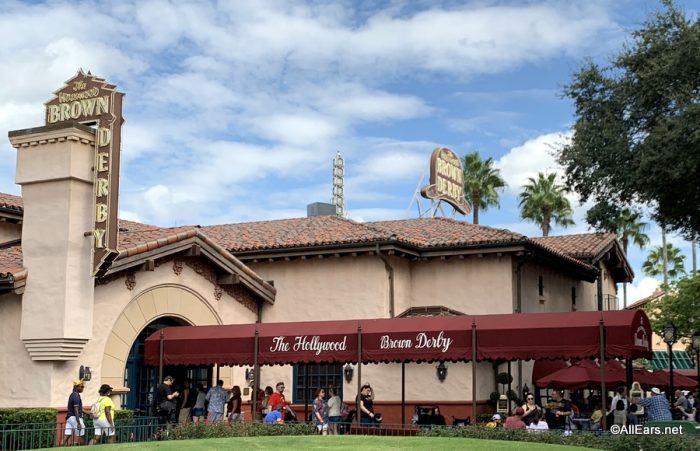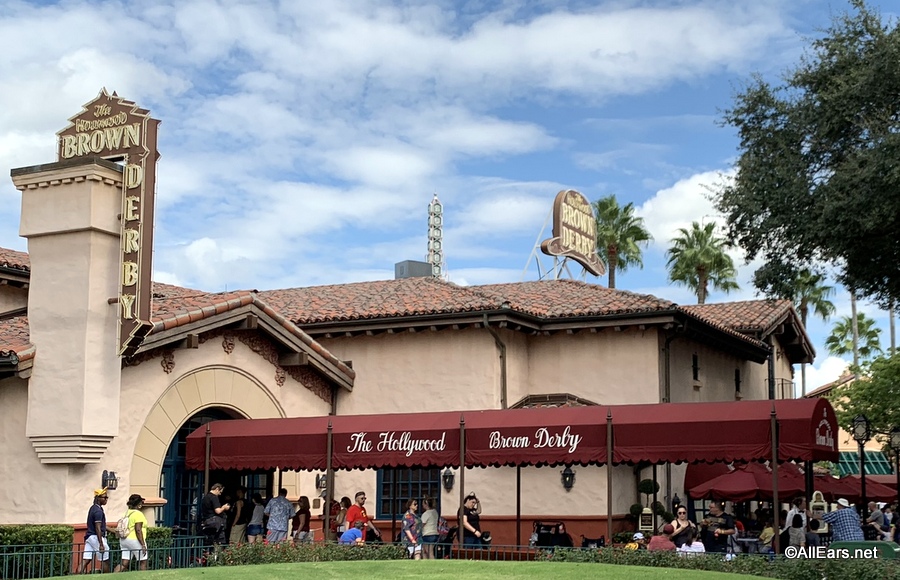 If you don't get anything else, you must try their signature Cobb Salad. It is worth every cent, and you'll wish you could eat more of it once you're done!
That's our list of must-try table service restaurants in the parks! What restaurant did we skip that you think is a must-try? Let us know in the comments!