Have you read your horoscope lately? If you read them regularly, you may notice that there is one glaring omission. We aren't talking about finances, love, or family. No, we're talking about Disney World snacks!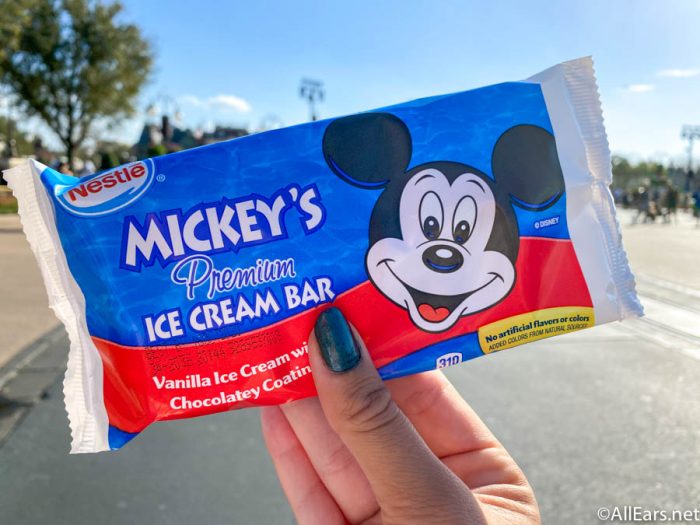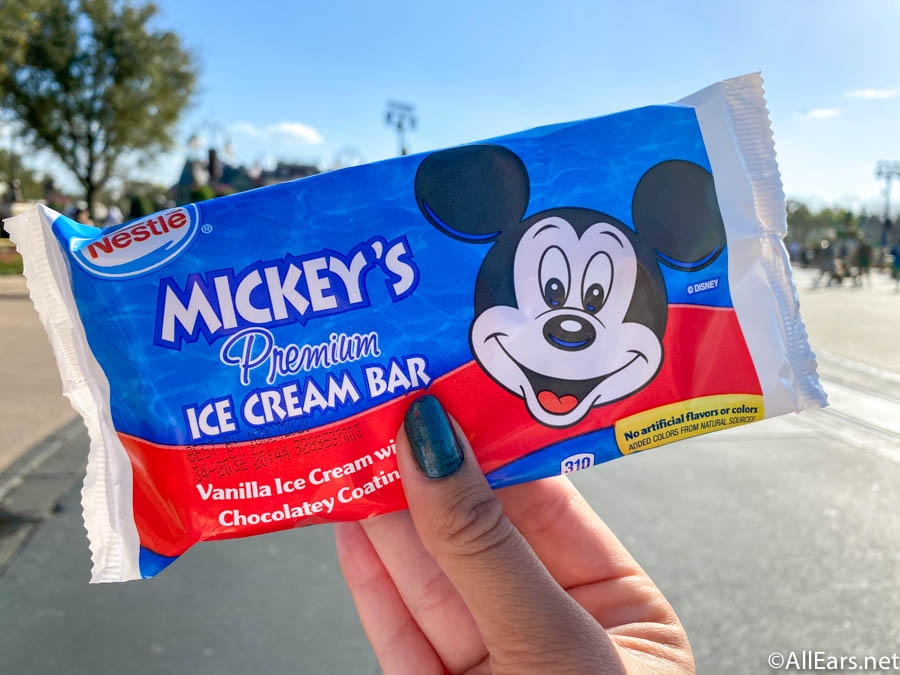 In the past we've determined which Disney World resort you should stay at based on your zodiac sign, as well as which Disney World attraction you are!
We're taking it upon ourselves to let you know which Disney World snack you should choose next time you're in the parks, based on your zodiac sign!
Aries – Ronto Wrap
Aries is the first sign of the zodiac, and sometimes we get the feeling that an Aries wants everyone to know about it! This passionate, fiery sign should be matched to a snack that's at the forefront of everyone's mind, filled with flavor and zest. There's no better match than the Rontro Wrap from Ronto Roasters in Galaxy's Edge at Disney's Hollywood Studios!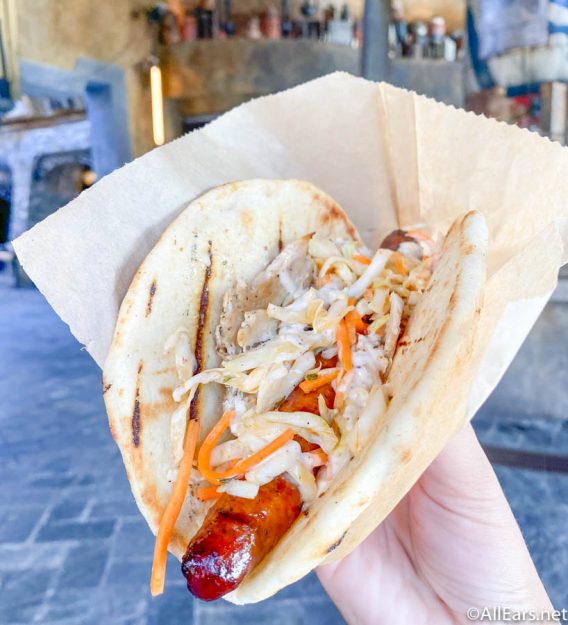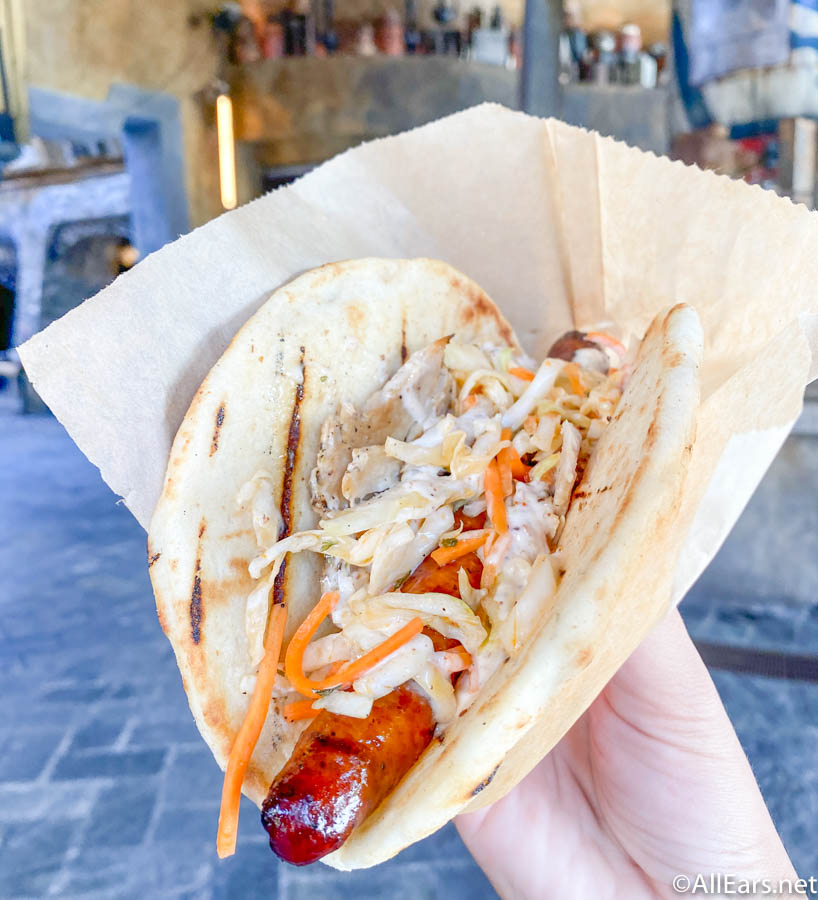 Taurus – Mickey Beignets
One of the strongest traits of Taurus is that they're highly dependable and hardworking! Those traits sound an awful lot like Mickey Mouse to us! Not only that, but we would be lying if we said Mickey Beignets were easy to eat…especially once your hands and mouth are covered in powdered sugar. Either way, your inner Taurus can indulge in these iconic snacks at Scat Cat's Club Cafe at Disney's Port Orleans Resort French Quarter.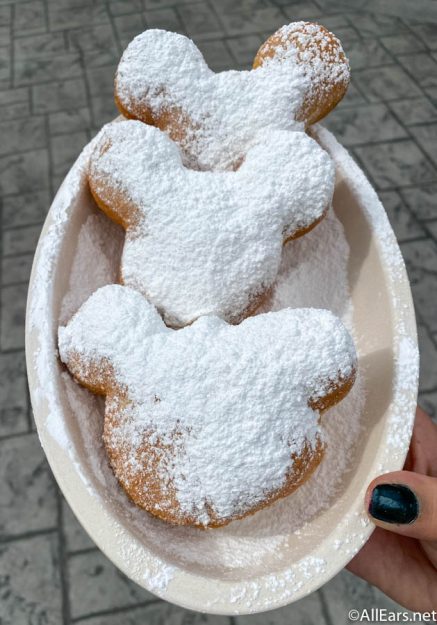 Gemini – Fruit and Nutella Waffle Sandwich
Gemini is all about duality. Represented by twins, you should be a snack that has two separate ideas going on. The Fruit and Nutella Waffle Sandwich from Sleepy Hollow in Magic Kingdom is perfect for you! Is this an indulgent dessert or a healthy serving of fruit? Do we feel guilty after eating it or instead pat ourselves on the back for eating a dose of bananas, strawberries, and blueberries? When you're a Gemini, you can have it both ways!
Cancer- Giant Mickey Pretzel
Cancer is known for having a huge heart and being a warm, welcoming, comforting presence. At the same time, they are famous for being perhaps being a little…salty. So, it only makes sense to give Cancer a quintessential comfort food that puts a smile on our face! Giant Mickey Pretzels are available at various outdoor carts in the theme parks, so no matter where you are in Disney World, you can find a Cancer's snack twin.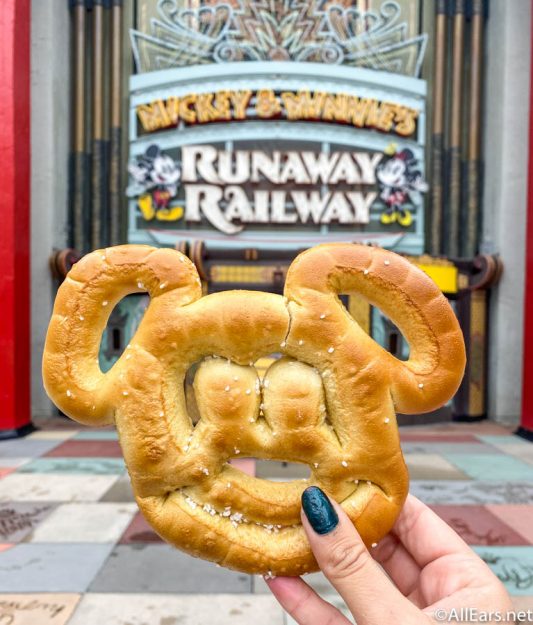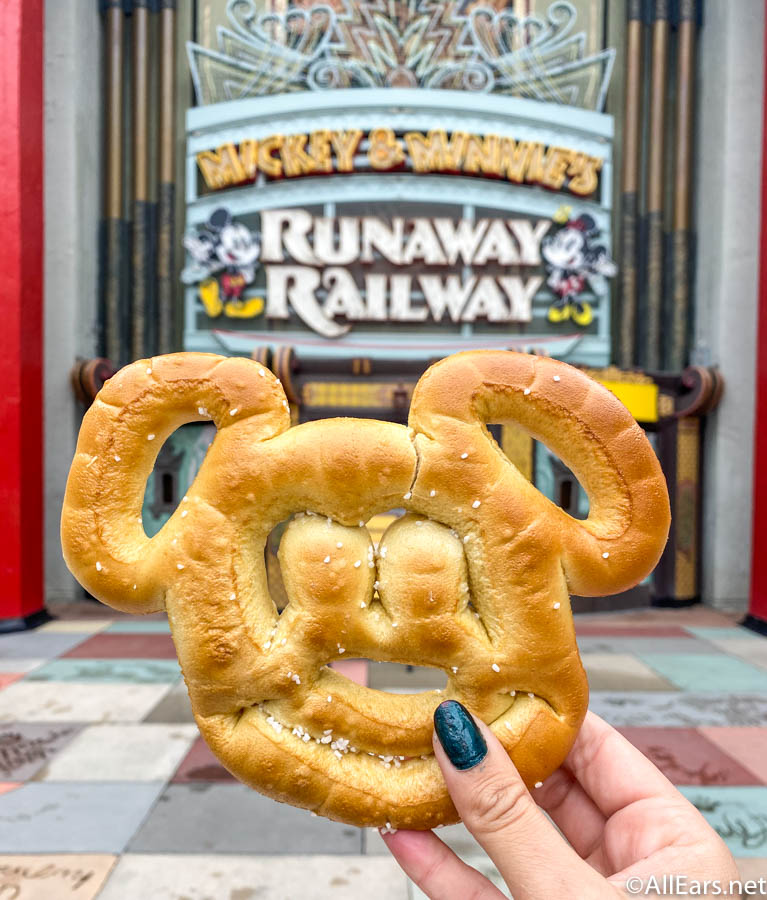 Leo – Kitchen Sink Sundae
Ah, Leo. Leos are truly special individuals, and they aren't ashamed to show it! As a sign that's all about living life loudly and to the fullest, they seem to resemble the Kitchen Sink Sundae from Beaches and Cream Soda Shop at Disney's Beach Club Resort. This MASSIVE, larger-than-life treat turns more heads than probably any other snack in Disney World. You go, Leo!
Virgo – Classic Dole Whip
Virgos are practical, down to earth, and all about the "no fuss, no muss" lifestyle. While there are tons of flavor varieties of the dairy-free Dole Whip available to enjoy, there's something very "Type A" about the classic Pineapple Dole Whip from Aloha Isle in Magic Kingdom. Why order a specialty flavor when you can go with the classic? It's easy to order, you know it's available, and it's a crowd pleaser. It seems like the classic Virgo personality to us!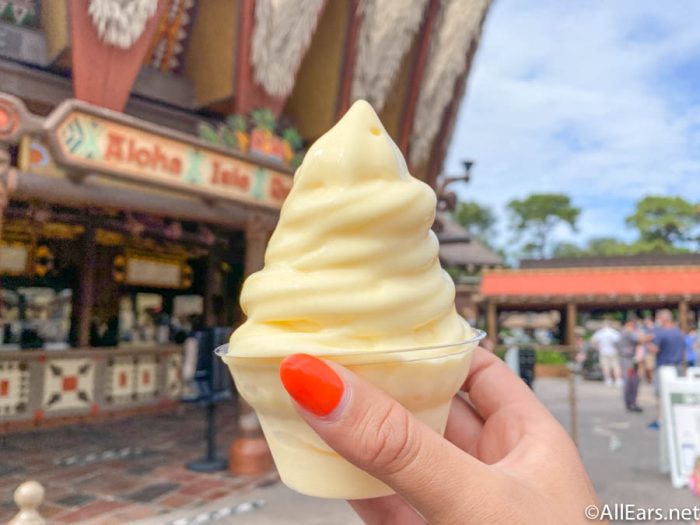 Libra – Flavored Popcorn 
Libras are all about balance. Prone to avoid conflict at all cost, Libras would more closely align with a snack that everyone can get on board with! So we went with all the varieties of flavored popcorn you can find in Disney World. Not only is this a universally beloved snack, but the Caramel popcorn in Germany and the Maple in Canada offer a balance (just like Libras) of sweet and salty.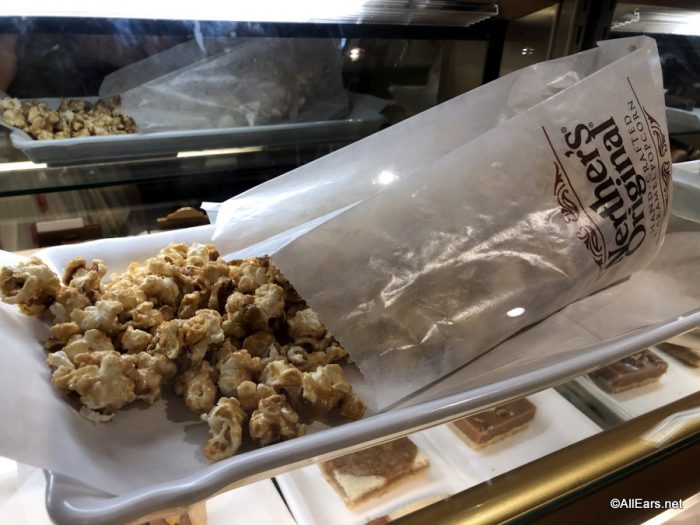 Scorpio – Brioche Ice Cream Sandwich
While many of us could look at a Scorpio and quickly assign them some sort of spicy, inedible snack, we would prefer to see a loyal, romantic individual who at the center of a perhaps intimidating exterior is someone quite sweet. So, we went with the Brioche Ice Cream Sandwich from L'Artisan des Glaces in EPCOT.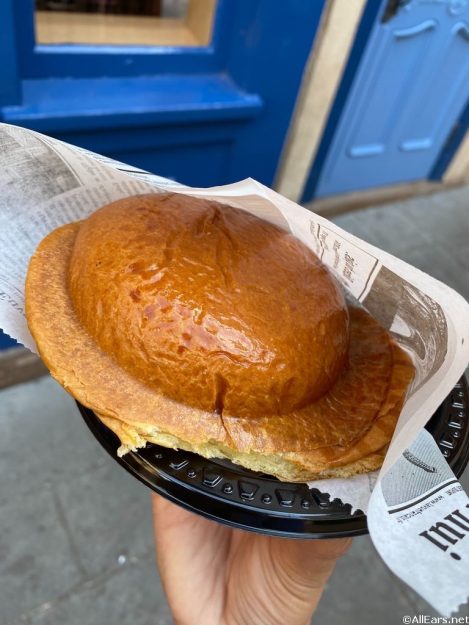 Sagittarius – Cheeseburger Pods
Sagittarius is all about adventure and having a fun time no matter where they are! So, we thought we would match them with a snack that requires just a small bit of courage (but not TOO much courage!) to tackle. The Cheeseburger Pods from Satu'li Canteen at Disney's Animal Kingdom are definitely not your typical snack, especially in a theme park, but you'll find when you bite into one a ton of familiar and tasty flavors!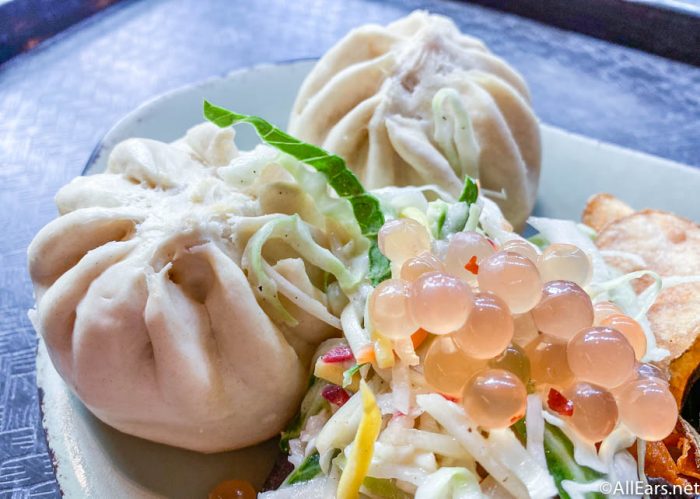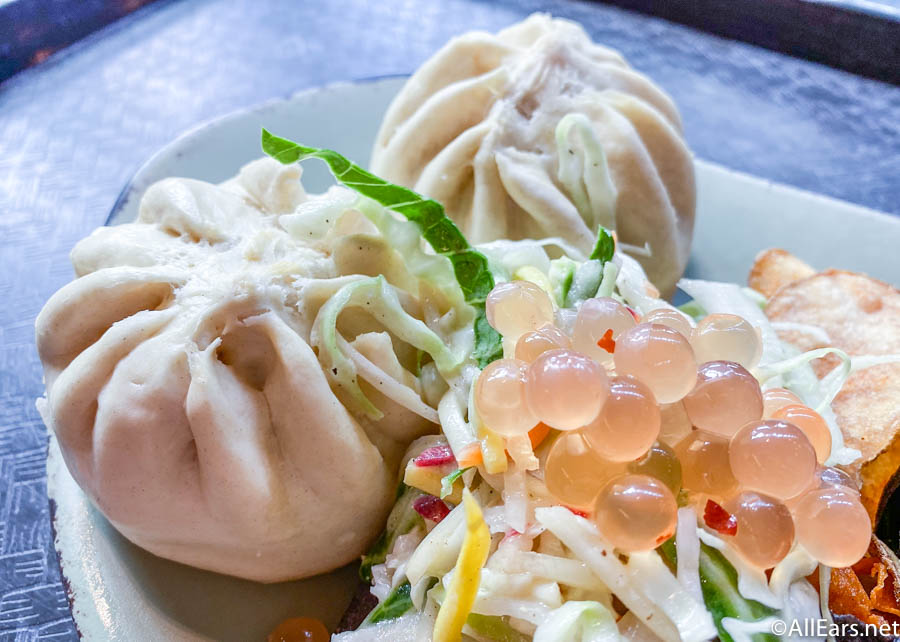 Capricorn – Mickey Premium Bar
Capricorns are helpful, practical, and extremely hard working. So, you would think a Capricorn would be a snack that's there for you in a pinch and ready to serve, no matter where you are in need! The Mickey Premium Bar is available at outdoor ice cream carts in all four parks, so it's there for you when you are hungry, hot, or just in the mood for a tasty snack!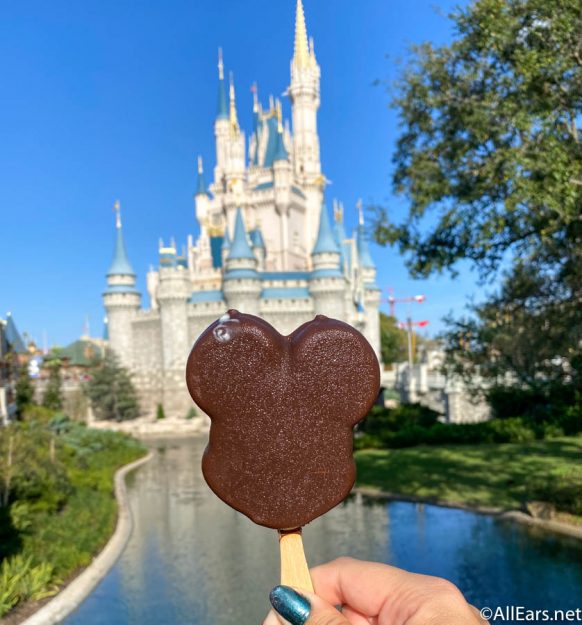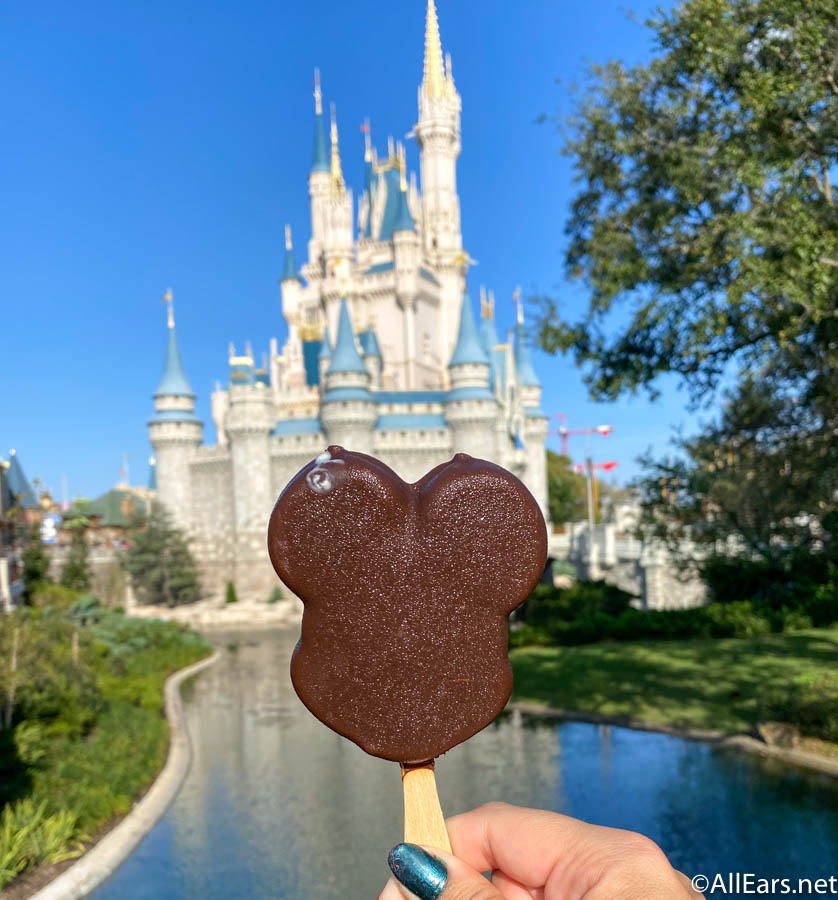 Aquarius – Dole Whip Float
It can be difficult to accurately describe exactly what Aquarius is like. There are certainly lots of different sides to an Aquarius, and so we went ahead and  assigned a whole category of snacks! There are a number of Dole Whip Floats available at Aloha Isle in Magic Kingdom, including the Kakamora Float and the Peter Pan Float. Sometimes the menu can rotate flavors in and out, so much like an Aquarius, you aren't always sure what you're going to get, but you know it will be one of a kind!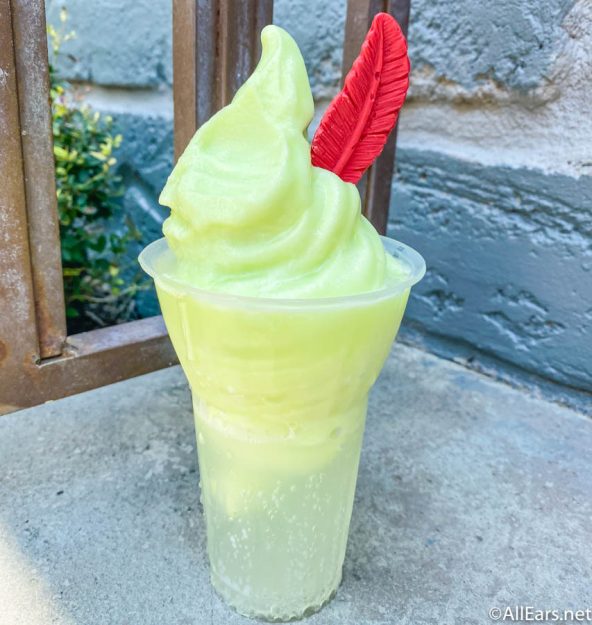 Pisces – Night Blossom
Last but certainly not least is Pisces, the dreamy, romantic, highly clairvoyant sign. Pisces would definitely be most like a snack that is sometimes considered a beautiful work of art, and the Night Blossom from Pongu Pongu at Disney's Animal Kingdom is exactly that! Its pretty colors are only matched by its lovely flavor, and doesn't the name "Night Blossom" sound exactly like something a Pisces would enjoy?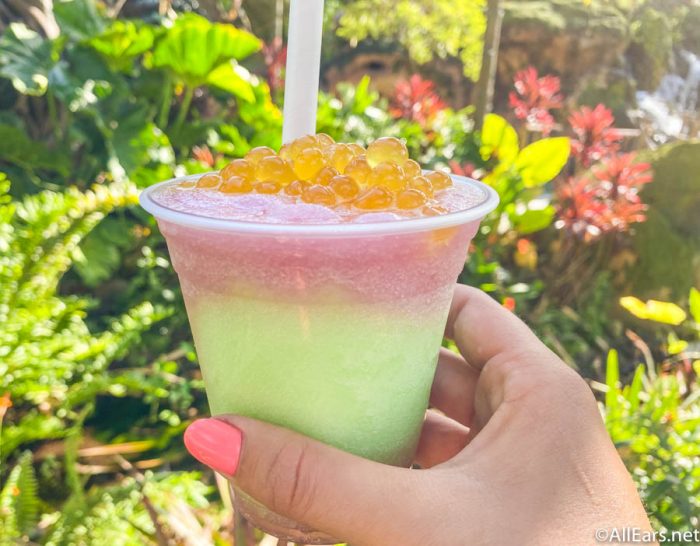 What is your all-time FAVORITE Disney World snack? Let us know in the comments!
Join the AllEars.net Newsletter to stay on top of ALL the breaking Disney News! You'll also get access to AllEars tips, reviews, trivia, and MORE! Click here to Subscribe!