It seems like the France Pavilion is going to be the place to be when all the construction is finished in EPCOT!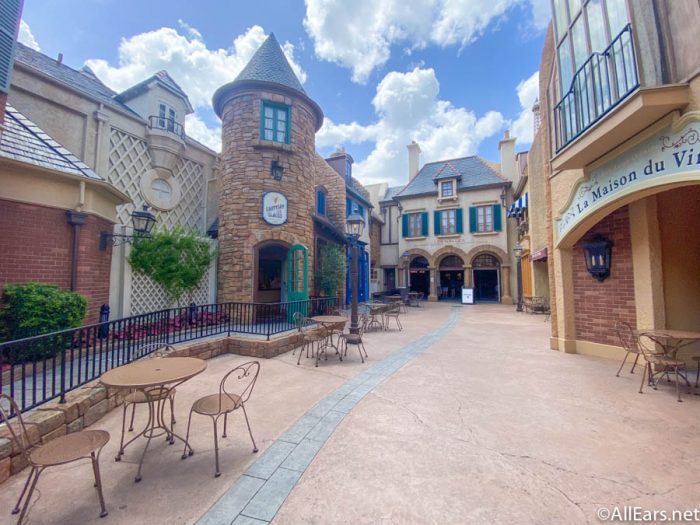 As the progress on Remy's Ratatouille Adventure keeps moving along with La Crêperie de Paris getting ready to bake up sweet and savory treats, there's just so much coming soon to the park.
And, while we took the Skyliner into EPCOT today, we decided to take you with us to check out everything happening in the France Pavilion!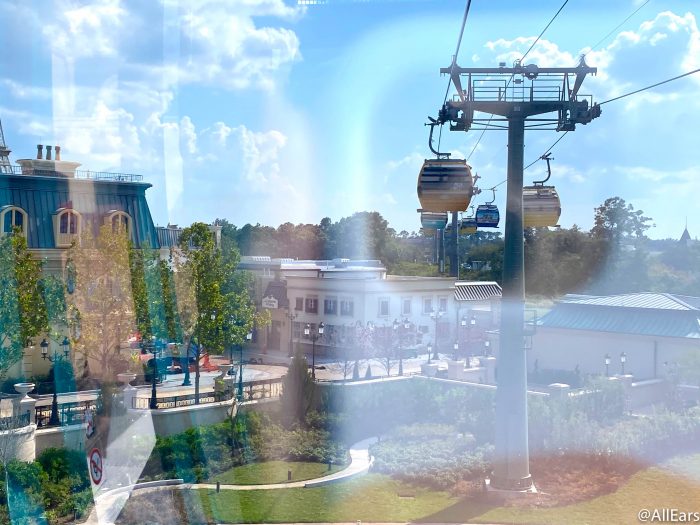 While the pavilion is getting new foliage and greenery to decorate the area, we are also excited about the debut of La Crêperie de Paris with crêpes that you can snack on for lunch or indulge in for dessert.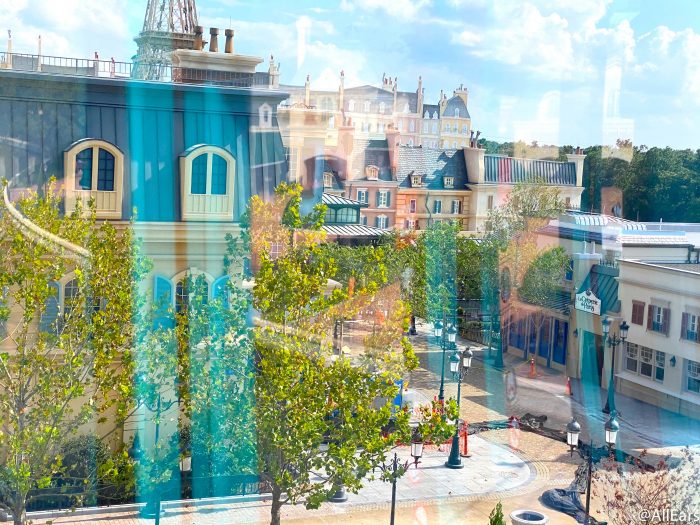 The restaurant is nestled on the corner of the newly paved avenue with lamplights and trees…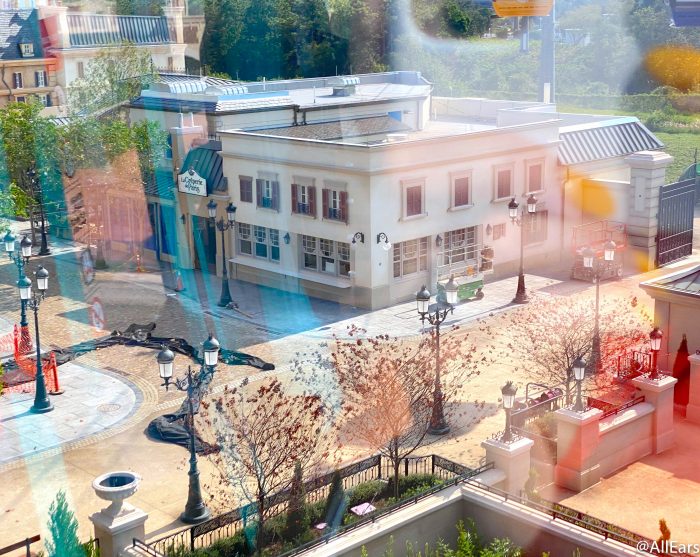 …before guests can go through the overhead canopy that leads to Remy's Ratatouille Adventure!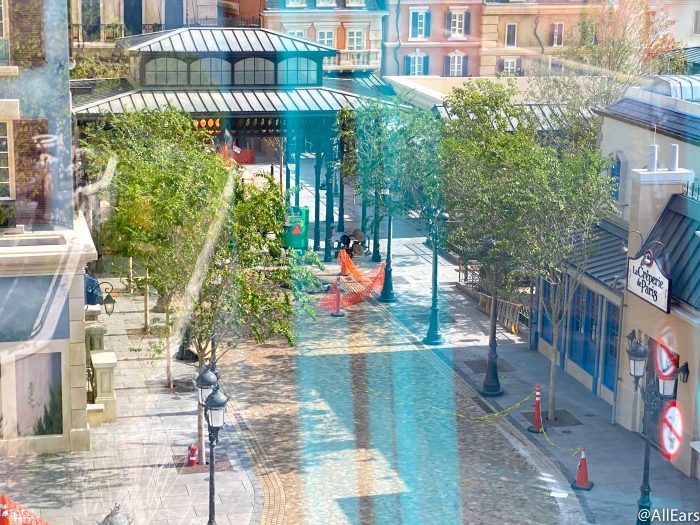 The attraction was originally supposed to open this summer, but the opening date was moved to an indefinite release due to the closures.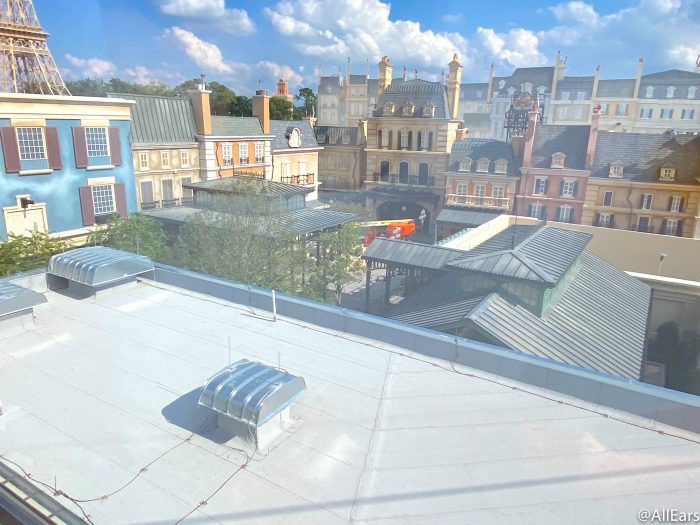 However, the Cast and Crew Members have still been hard at work on the attraction as they wrap up construction in the France Pavilion.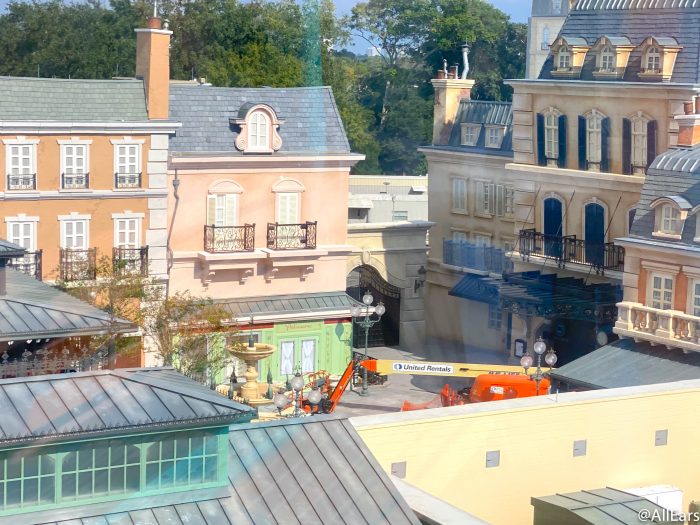 While we hope to see all of the new attractions and restaurants come to EPCOT for Disney World's 50th anniversary next year, we'll make sure to keep checking back in the park! And, if you have any questions about how the construction could affect your upcoming Disney World vacation, let us know so we can find you the answers!
What upcoming EPCOT project are you looking forward to seeing the most? Let us know in the comments below!