A few weeks ago, we noticed some giant blue construction walls appear that formed a barrier around the areas of the resorts that the NBA players, coaches, and staff will live in while resuming their season at the ESPN Wide World of Sports Complex. At Disney's Grand Floridian Resort and Spa, we've already seen some unique ways that the NBA has been welcomed to the hotel, including NBA Experience merchandise arriving at the souvenir shops!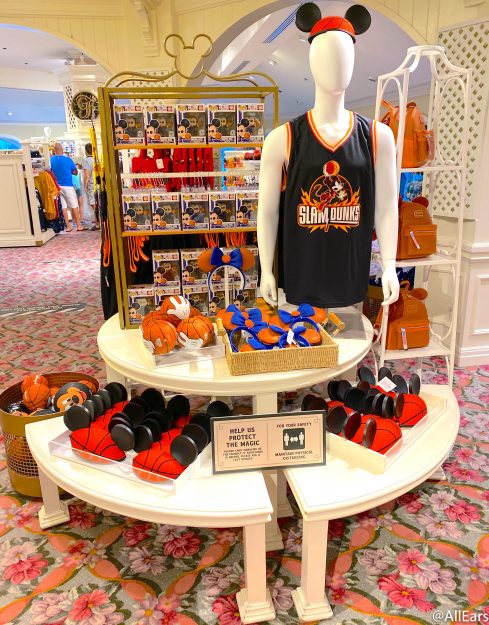 After stopping by the Grand Floridian today, we spotted a new addition to the "NBA Bubble" that further adds to the campus-like feel these resorts now have!
While taking a stroll along the blue walls, we can't help but crane our necks to see if we can spot anything added to the NBA's side of the resorts!
We noticed a pop-up barbershop appear on the grounds of the Grand Floridian! You can just see the top of it peeking over the wall. Barbershops one of the many additional amenities available to the NBA (which also includes after hours access to some rides in the parks!).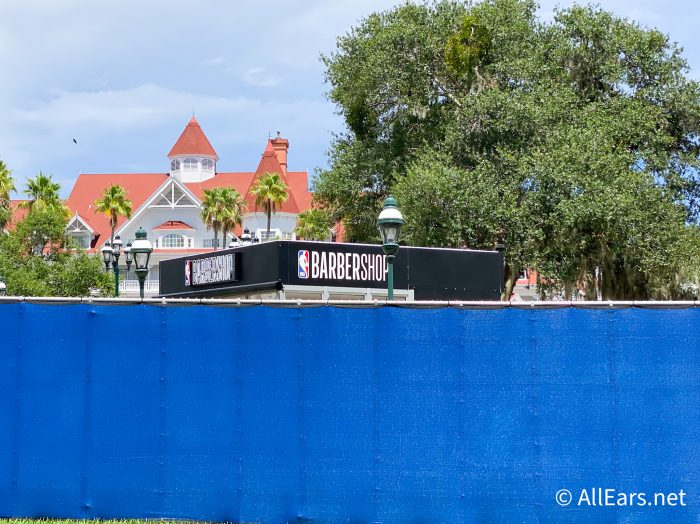 Who knows what we'll spot next time we visit the resort! With games set to begin on July 30th, we're sure to hear more NBA news coming out of Disney World soon!
The NBA season officially resumes next week! Will you be tuning in? Let us know in the comments!