This week, we reported live from a Passholder Preview for Universal Studios ahead of the park's official reopening to the public.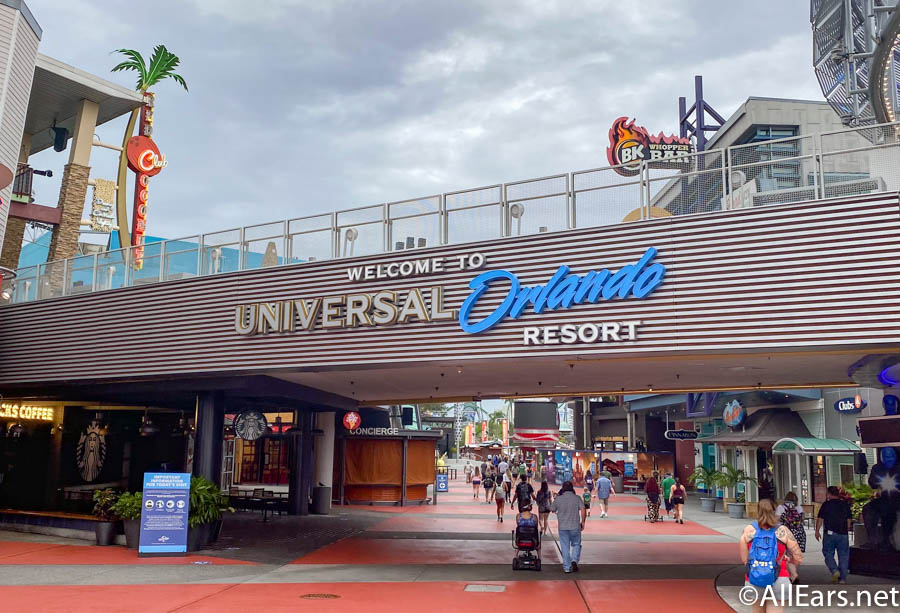 Today, Universal Studios, Islands of Adventure, and Volcano Bay water park all reopened to the general public with limited capacity in place, along with health and safety precautions, a face mask requirement, Virtual Lines, and an increase in Mobile Order locations. Although capacity was capped to encourage social distancing, the crowd levels weren't what we expected them to be. Let's take a closer look at what Universal Orlando's grand reopening looked like!
At the Passholder Preview earlier this week, there were definitely crowds in certain parts of the park (namely, both Diagon Alley and Hogsmeade), but other areas were noticeably quieter than they would have been pre-closure.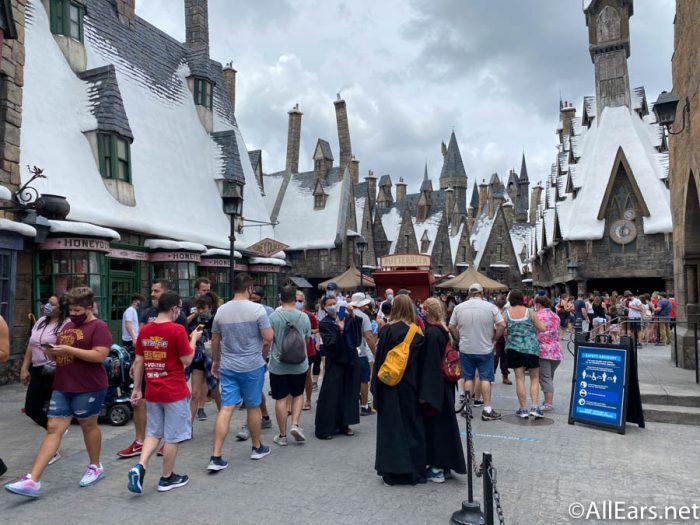 Perhaps the most noticeable areas of crowding happened for popular Virtual Lines such as Hagrid's Magical Creature Motorbike Adventure, though even that was not quite as long as it was on Wednesday morning.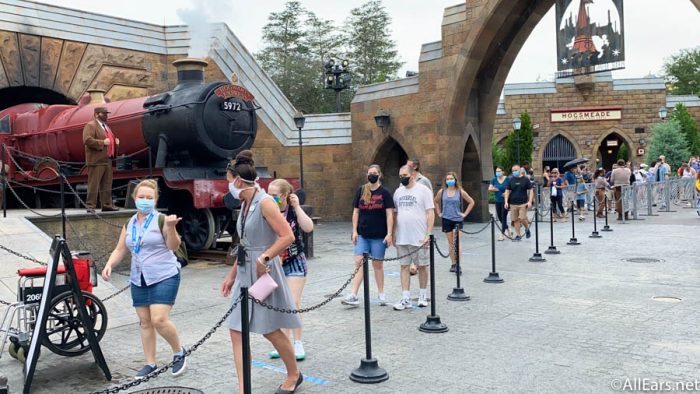 The biggest crowds we saw today were actually for parking this morning. At first there were only four lanes open, which caused some problems with merging and moving forward.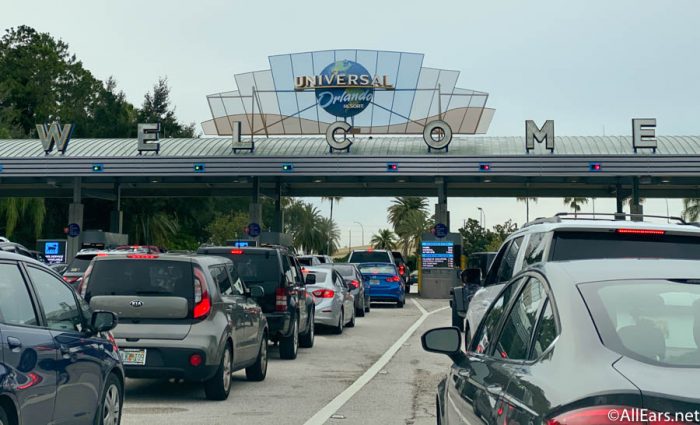 We were able to get through the temperature checks, though, super fast before joining some of the socially distanced queues at the turnstiles. Molly was even able to score one of the front spots!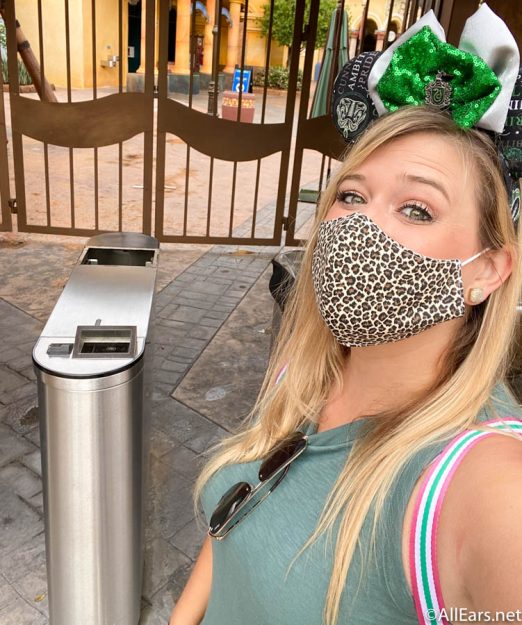 The ticket booth lines were much longer than the turnstiles before we entered the park. However, all of the lines were VERY organized. A Manager we talked to at the front told us that, once a park is full, they would let people know at the toll booths.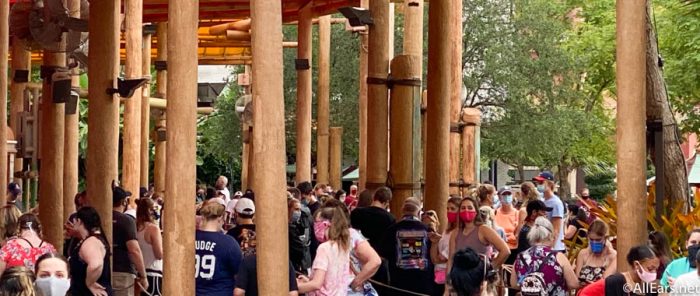 They would then let more people inside the parks once more people leave. They have yet to hit limited capacity at any point this week, and they don't expect to during the initial re-opening either.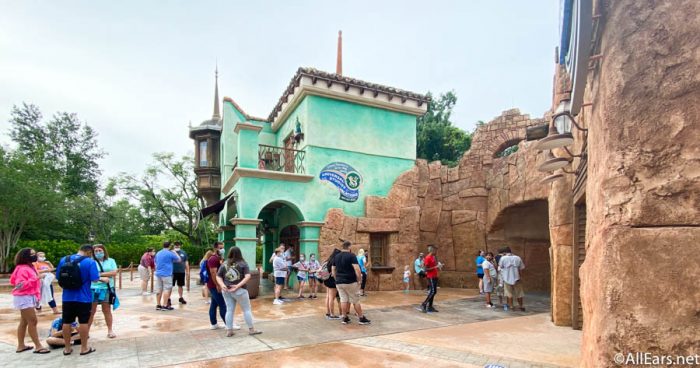 We noticed that many of the lines to attractions weren't very long. They appeared to be a lot longer since guests were distanced from one another.  Many guests were mindful of distancing, and Team Members instructed everyone to stand apart from one another. But, the lines moved quickly to board guests on rides and keep things moving smoothly.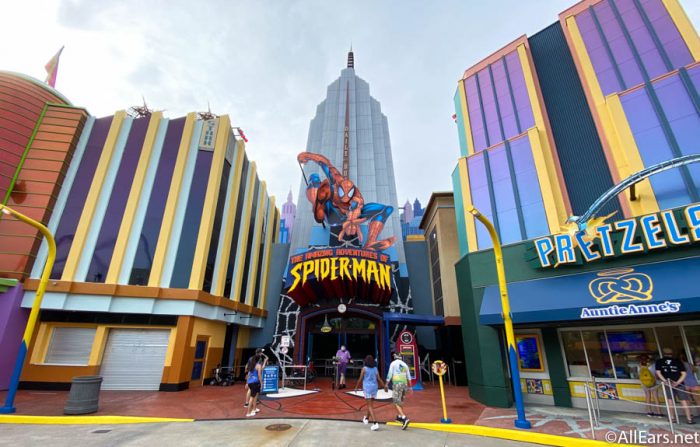 Most of the crowding throughout the park happened near the lockers with the congestion of guests putting their items away before getting into line.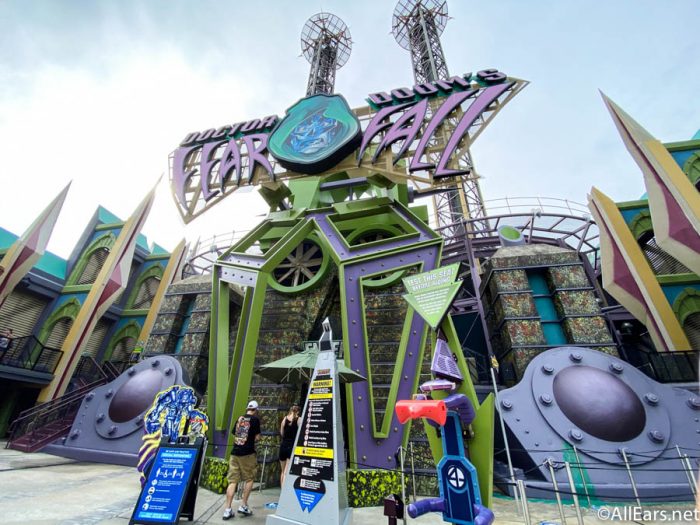 We saw wait times in the morning that were consistently short, like 10 minutes for Jurassic Park River Adventure. The lines to visit Forbidden Journey in the Wizarding World of Harry Potter were even smaller than we had seen previously this week (plus, they moved quickly!).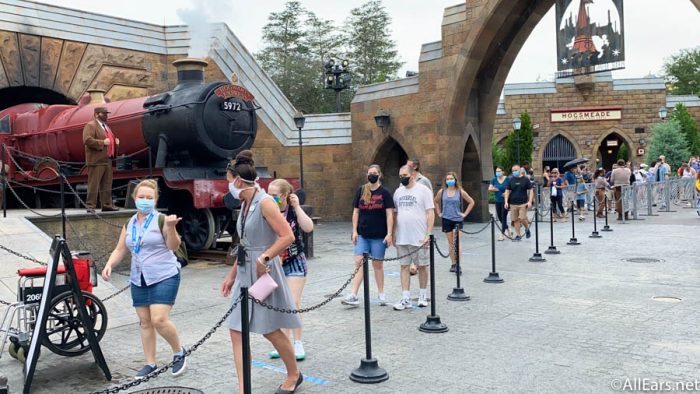 Other park areas, like Toon Town, were completely empty at one point in the day (we still think Dudley Do-Right's Ripsaw Falls is one of the best Universal attractions though).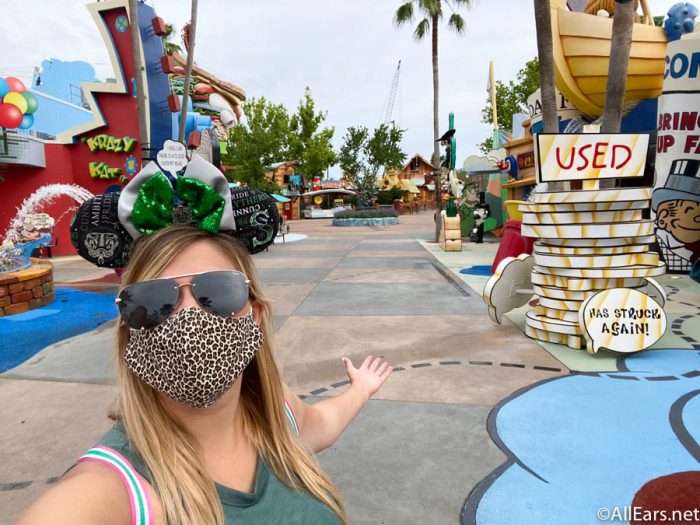 During Passholder Previews, The Three Broomsticks and the Leaky Cauldron both had HUGE lines to make it inside the restaurants. The Mobile Order and regular line were merged together, which made the wait 30 minutes or longer just to get inside the restaurant.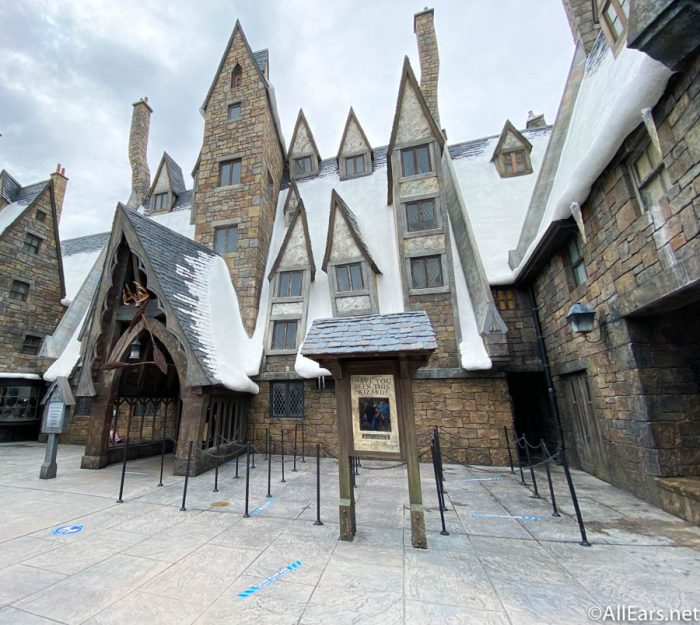 However, we had no trouble getting inside the restaurant quickly (look how quiet it was this morning!) to sit down and place a Mobile Order.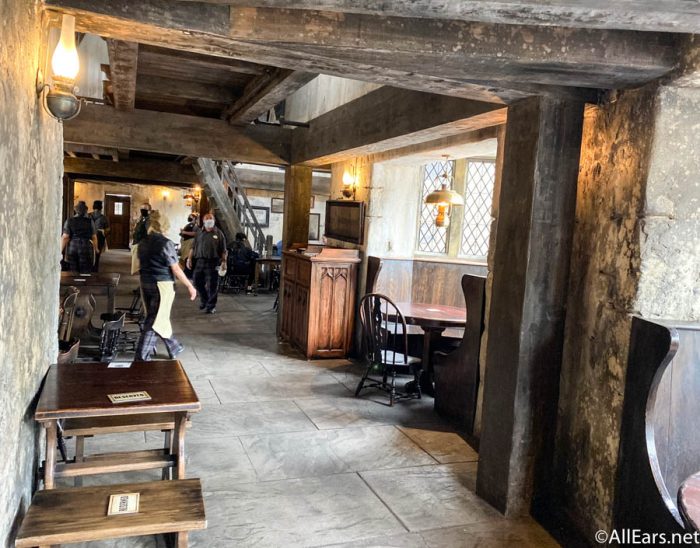 But, later in the day for lunch, there was a longer queue to enter the restaurant. We noticed more markers on the ground to separate guests than we had seen earlier in the week too!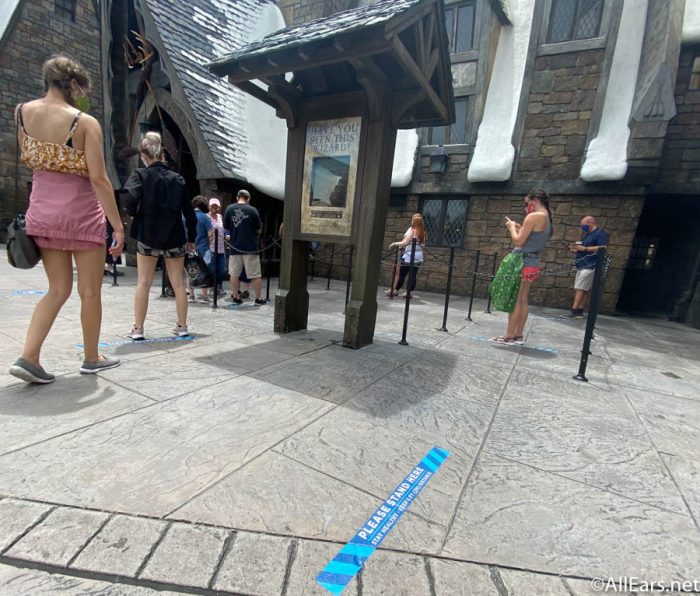 Team Members noted that, even if Mobile Order isn't working correctly, they are able to get you whatever you want off the menu. The server will still help you if you're paying with cash, the Dining Plan, or you don't have a smartphone.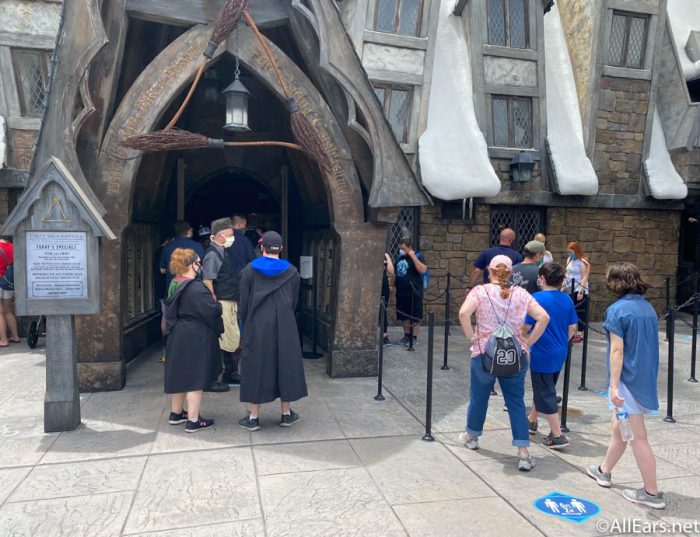 Unlike the lunch rush before, we were actually seating very quickly at The Three Broomsticks. When you arrive, the witch at the entrance will show what party size you have by using her hands. Then, another witch or wizard from clean sections will take you to your seating.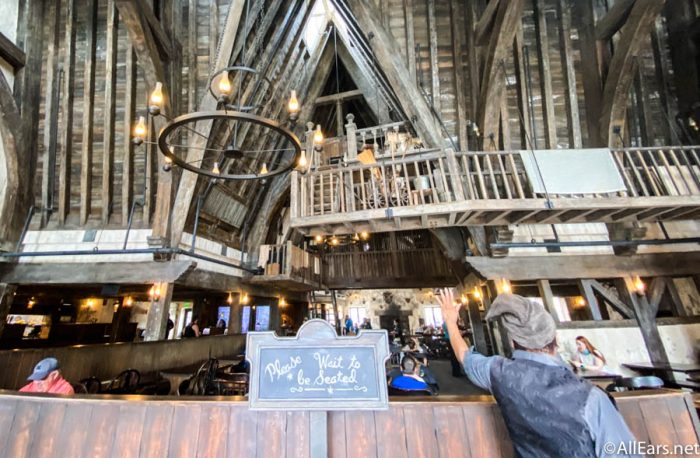 Since we only had a party of one, we were able to be seated ahead of a party of two. After we clicked "prepare our order," a wizard wrote down the order number and our name to be able to bring it back out to us. We also asked for a cup of water and he brought it over to us on a tray so we could grab it ourselves.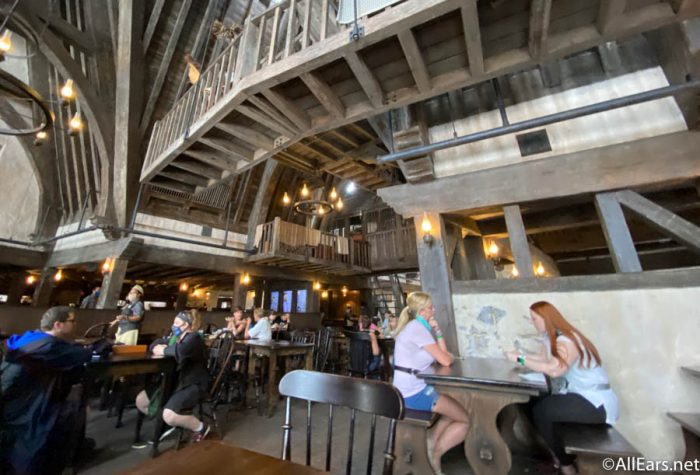 Nearby, Hog's Head also re-opened with the Mobile Order option and with very few people stopping by for Butterbeer.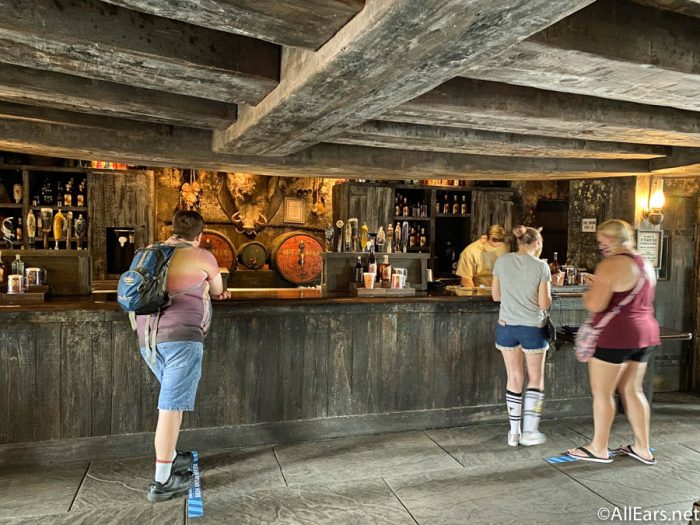 While Hagrid's has been one of the busier attraction in Universal Orlando, the queue ended up becoming full.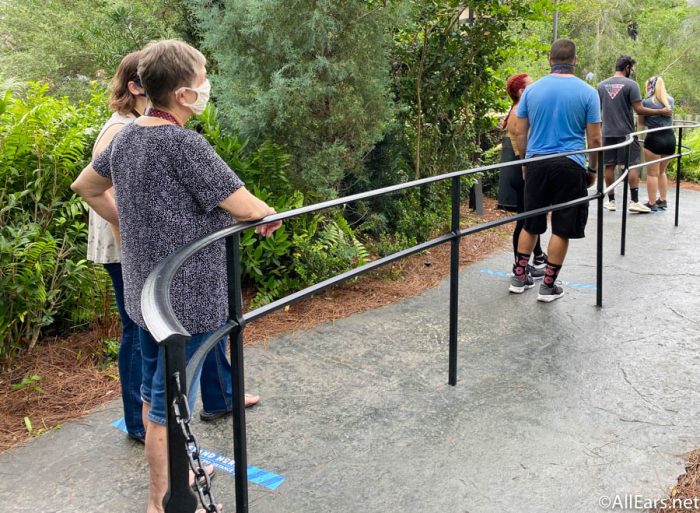 …and fans were located throughout the queue to cool everyone down!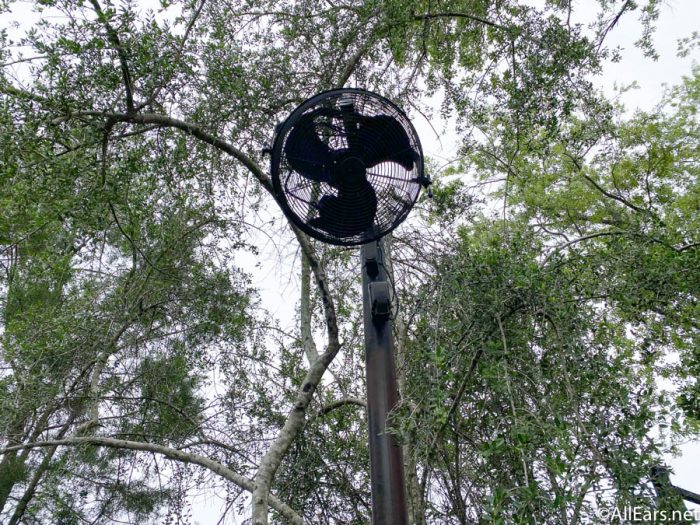 Earlier today, Hagrid's also issued multi-experience passes to guests with certain Virtual Queue times since the attraction had technical difficulties. Note that with the multi-experience pass still puts you in the Virtual Queue line for Hagrid's, but you'd be able to return to an Express Pass line at other attractions.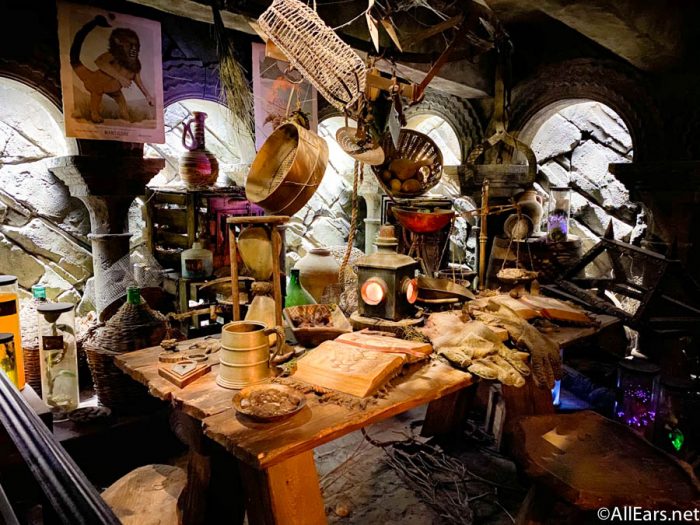 It took us 50 minutes to get to the front of the line for Hagrid's, but we do think part of this was due to the returning guests with multi-experience passes.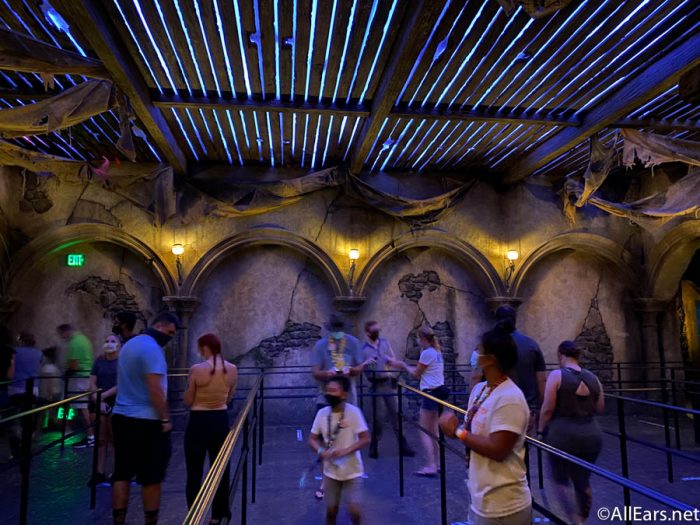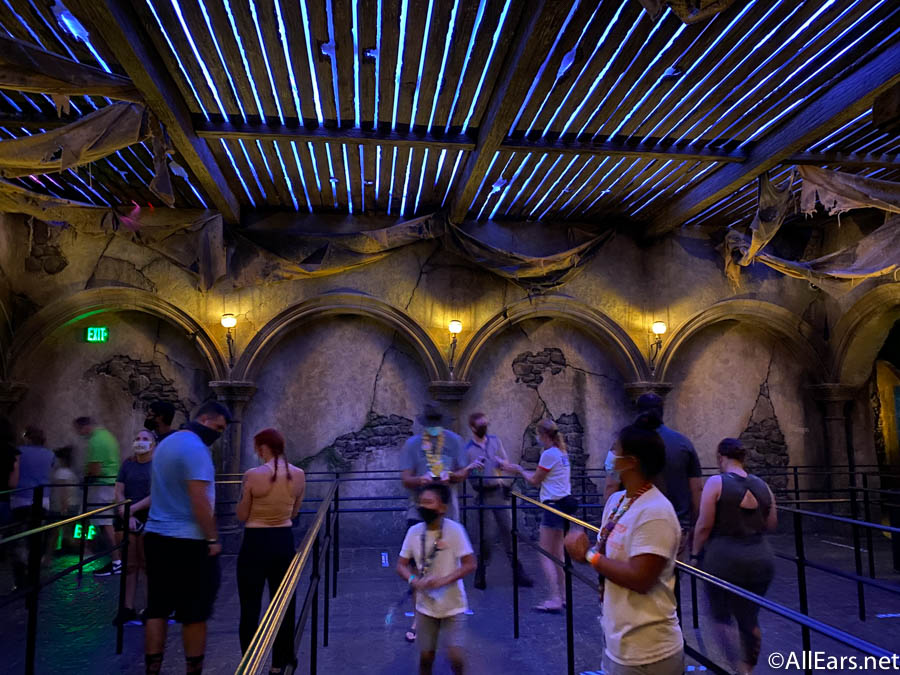 After checking wait times for today, we saw that the longest line in Islands of Adventure was for the Incredible Hulk Coaster at 25 minutes (opposed to 80 minutes yesterday). Universal Studios Florida's longest line was the 40 minute wait for the Hogwarts Express.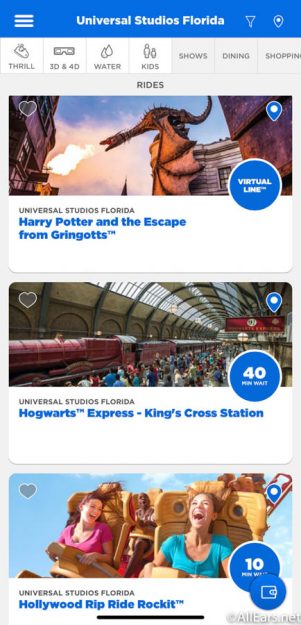 The other rides without Virtual Queues were at 5 to 25 minute wait times, with the Shrek and Simpsons attractions being some of the highest. The wait times were VERY low for the first day back to Universal Orlando!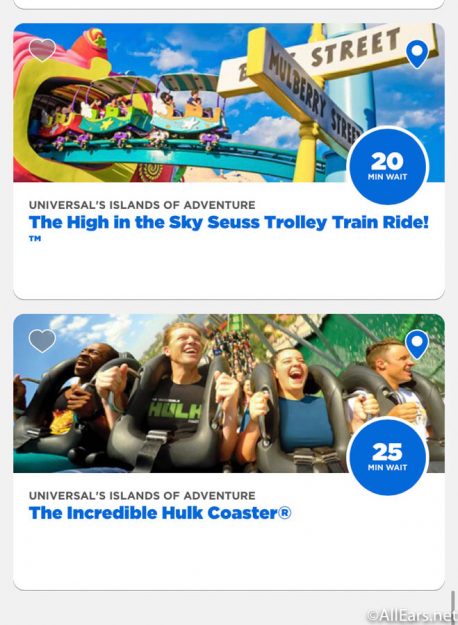 We will continue to keep you updated throughout the day if crowd levels noticeably change!
Will you be visiting Universal Orlando now that it has reopened? Let us know in the comments below!
Join the AllEars.net Newsletter to stay on top of ALL the breaking Disney News! You'll also get access to AllEars tips, reviews, trivia, and MORE! Click here to Subscribe!