Disney Villains After Hours at the Magic Kingdom will be a wicked good time, but my favorite part will always be the treats! Seriously,  if an evil queen offered me a delicious poisoned apple, I'd say "let's see where this goes, your royal wickedness!"
Disney Parks Blog has just released the official Foodie Guide for the event, so let's take a look at all the diabolical delicacies we'll be scarfing down when the party starts this February!
Wonderland-Worthy Snacks
The Queen of Hearts is holding court over at Cheshire Café, with a crimson collection of delights!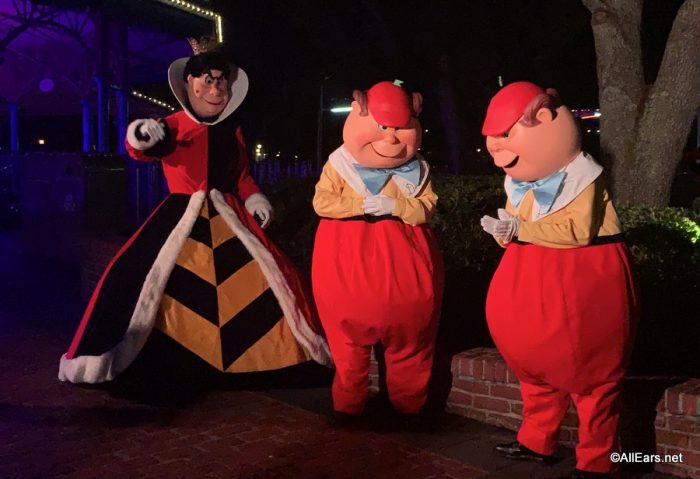 First, we have a treat that shares its name with a 2017 Vera Bradley collection: Painting the Roses Red.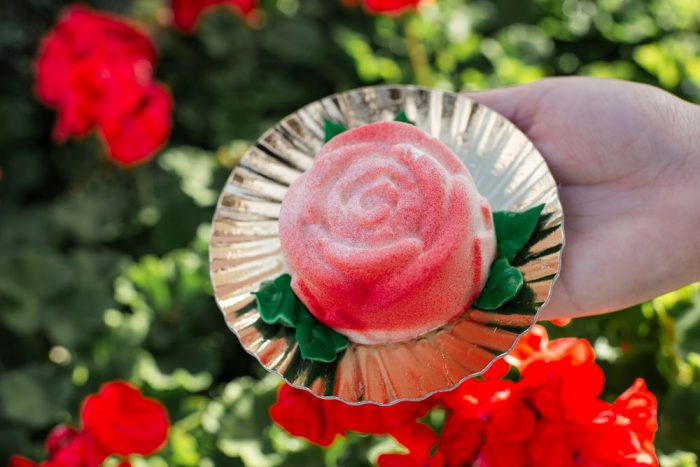 This cheesecake moose has been painted with raspberry gelee and red cocoa butter by the card soldiers, before being garnished with buttercream leaves!
A new treat is the Royal Majesty.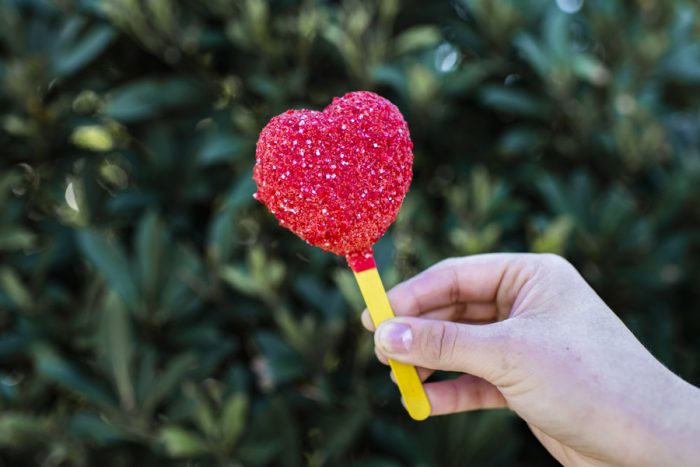 This strawberry-flavored cake pop has been coated in a shell of red chocolate and coated with glittering sprinkles, making it a perfect royal scepter as you lord over your kingdom.
You can wash your snacks down with a Hearts on Fire mocktail!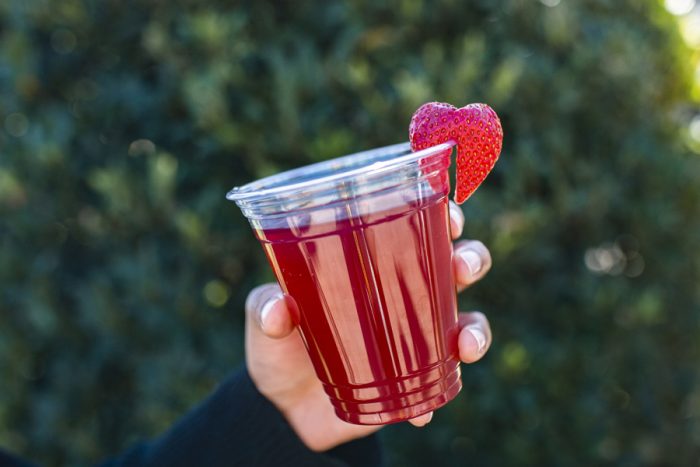 Made with fruit punch, Coke, and strawberry popping candy, this strawberry-garnished drink won't change your size, but it will definitely delight your taste buds.
Bewitching Delights
Ursula is weaving a spell over at Storybook Treats with a pair of nautical nightmares for you to nosh on.
You'll be a Poor Unfortunate Soul if you miss out on this treat.
This Cherry Coke float with black raspberry soft-serve has been garnished with a sugar crown and pearls. A tribute to Ursula's royal ambitions, of course.
Now, obviously you can't speak while downing that delicious float, which is why you should understand the importance of Body Language.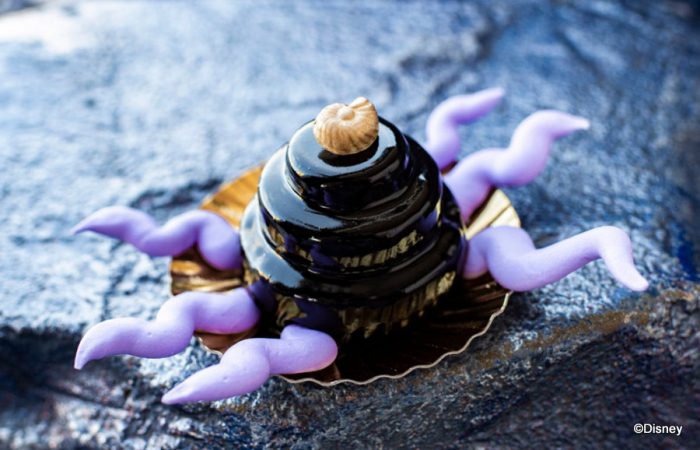 This cookies and cream mousse with chocolate cake is covered in a gleaming glacage. Meringue tentacles and a chocolate shell add a nautical touch to this decadent delight.
Voodoo Vittles
Over at Sleepy Hollow, Dr. Facilier has gotten his friends on the other side (of the kitchen) to whip up some magical new treats.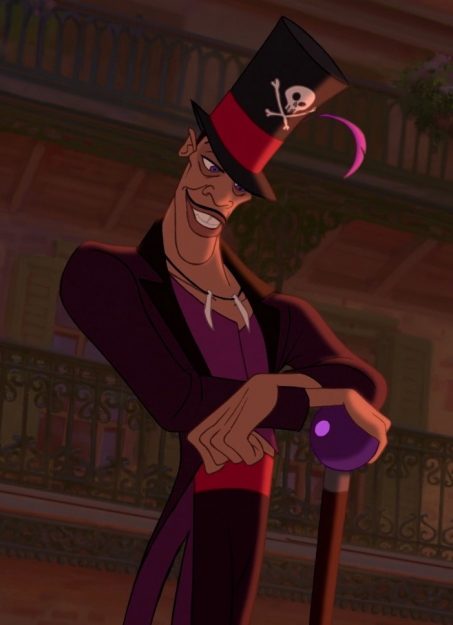 Want to see your future? Just Take Three… of these sugar dusted beignets, served with vanilla ice cream, whipped cream, chocolate ganache, and candy pearls. (Yes! Beignets outside of Port Orleans — French Quarter, and these are a more traditional shape!)
You can wash it down with a dose of Voodoo Magic, sure to give you plenty of green.
Lemonade Vitamin Water is mixed with a magical shimmer and green apple syrup before being topped with a purple rock candy stirrer.
Tartaerean Treats
Hades has taken over Casey's Corner with a pair of treats straight out of the underworld!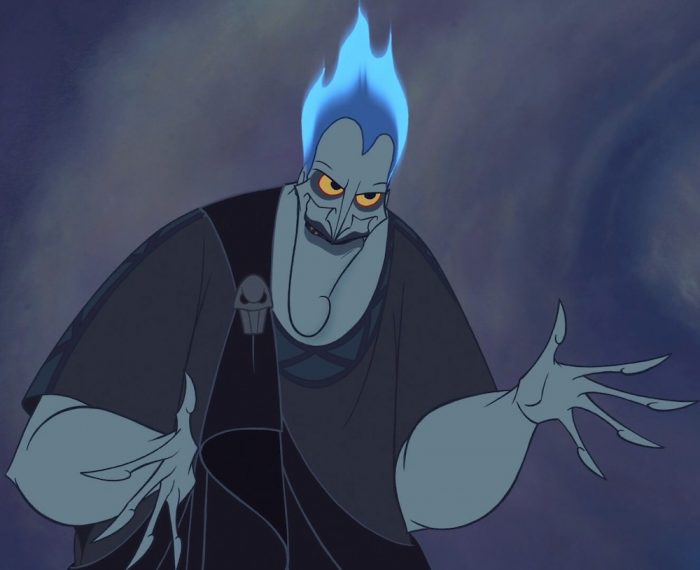 Want to taste the fires of the underworld? Try the Hades Hot Dog.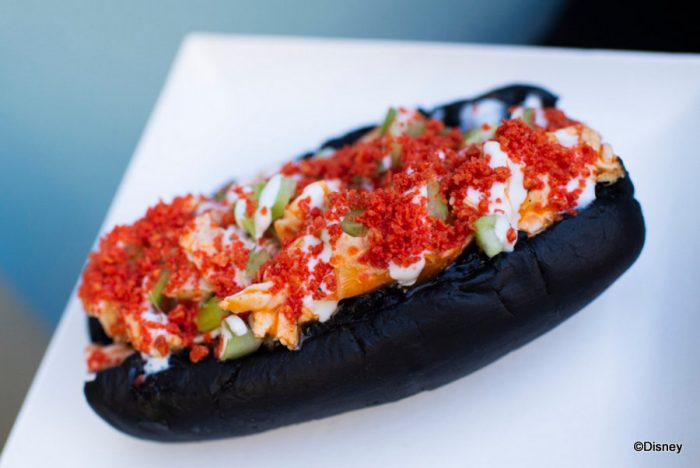 An all-beef hot dog topped with Buffalo chicken, diced celery, fiery cheese dust, and spicy ranch drizzle, all served in a hot dog bun as black as Hades's heart.  I won't say I'm in love with this one, but…
If that's too much for you, can we tempt you with Hades's Temptation?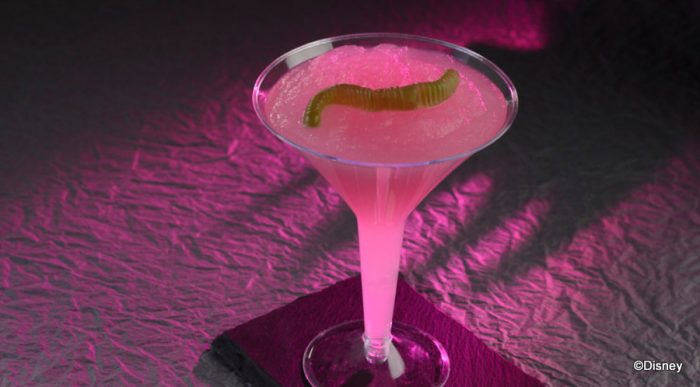 This frozen "Cosmo" mocktail is made with lemonade, violet syrup, and a gummy worm. (Maybe it'll be a seasonal substitute for the Violet Lemonade we love at the Flower and Garden Festival at Epcot?!)
Malevolent Miscellany
There's a plethora of other villainous treats taking form across the Magic Kingdom for this sinister special event!
The Locked Away Maiden at Main Street Bakery is inspired by Mother Gothel, and the many other villains who have kept princesses and maidens as unwilling house guests over the years.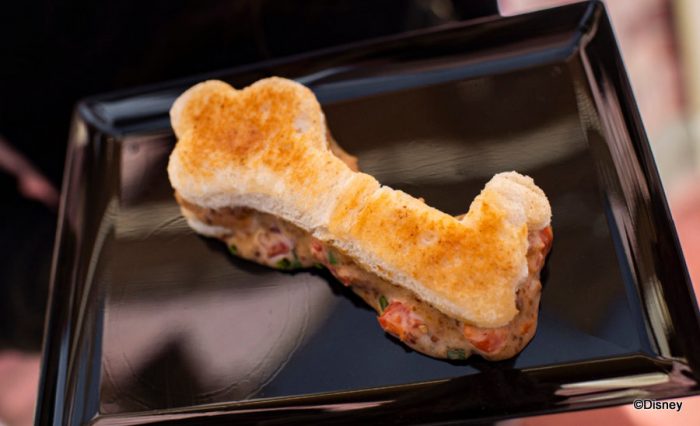 This loaded grilled cheese sandwich is made with pepper jack and provolone cheese, with a dash of bacon jam and tomatoes.
Over at Tortuga Tavern, you can find The Diamond in the Rough.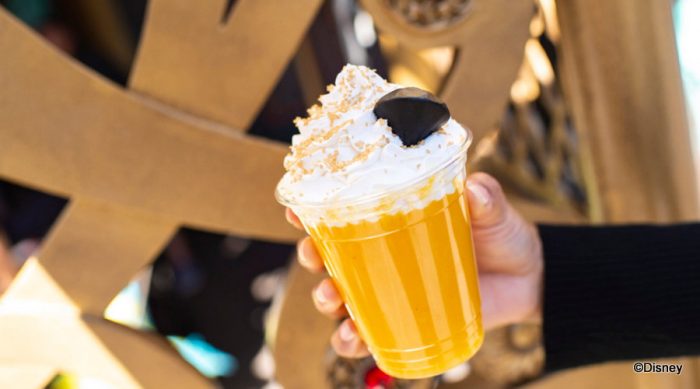 Inspired by Jafar's quest to find one worthy of entering the Cave of Wonders, this mango slush features nutmeg, cinnamon, and whipped cream. It's even garnished with a sugary diamond!
One thing we didn't see on the guide? The Five Dozen Eggs Slush. 
This custard-based slush was set to be served at Gaston's Tavern but is nowhere to be seen on the Foodie Guide! We'll keep an eye out to see if it's still around.
All of these treats are exclusive to Disney Villains After Hours, running on select nights from February 2nd through July 10th. You can check out the official foodie guide (and a link to get your tickets) right here! 
Let us know which treat is primed to become your favorite in the comments!
Join the AllEars.net Newsletter to stay on top of ALL the breaking Disney News! You'll also get access to AllEars tips, reviews, trivia, and MORE! Click here to Subscribe!