Are you a fan of adrenaline-pumping turns and G-force inducing speed? Then you've probably ridden the best ride at Walt Disney World: the Peoplemover!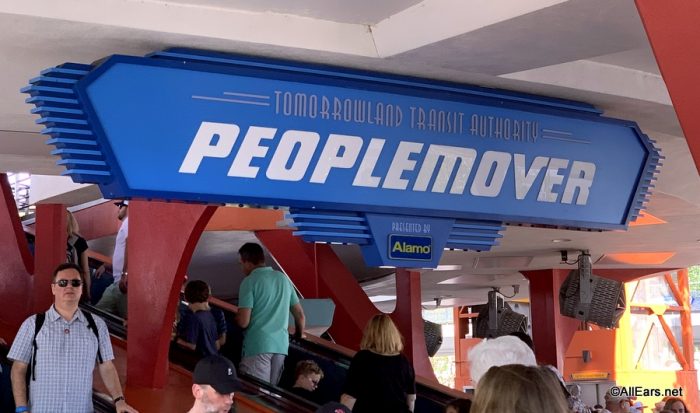 For those who don't know about the magic of the Peoplemover, it is none of the things we said in the opening line. Rather, it is a beloved and pleasant ride through Tomorrowland, with a quick peek at what attractions in that land offer. The Peoplemover first opened in 1967 at Disneyland, and a second one opened at Disney World in 1975. Unfortunately, the one in Disneyland closed in 1995, but Florida's version is still going strong!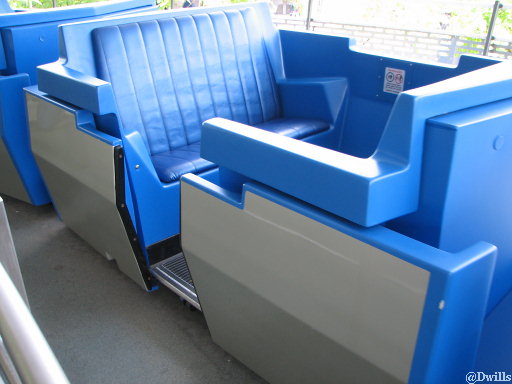 For years the Peoplemover has been overlooked when it comes to merchandise, but now we have a great new hat that pays homage to what's become a true icon of Tomorrowland. This new Peoplemover hat was spotted in World of Disney at Disney Springs, so make your "quiet and carefree" way over ASAP!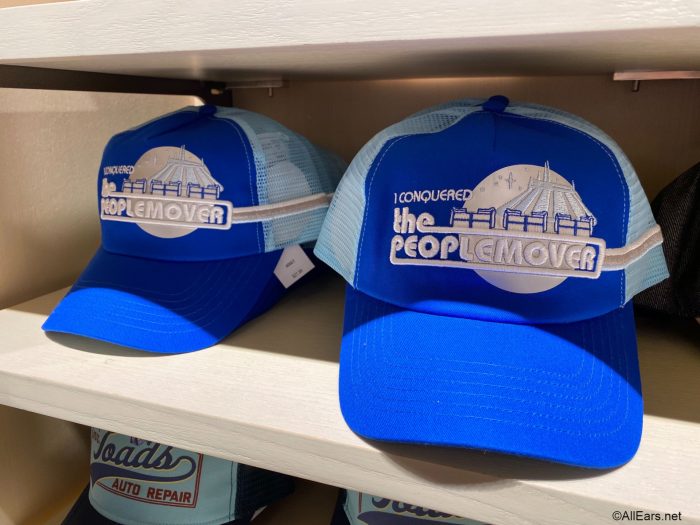 The hat features the iconic Peoplemover vehicle passing in front of Space Mountain and says "I conquered the Peoplemover." The juxtapositional message on the hat is similar to the "I conquered It's A Small World" shirts that were seen in the past. The blue on light blue trucker-style hat for adults is now available at World of Disney for $27.99.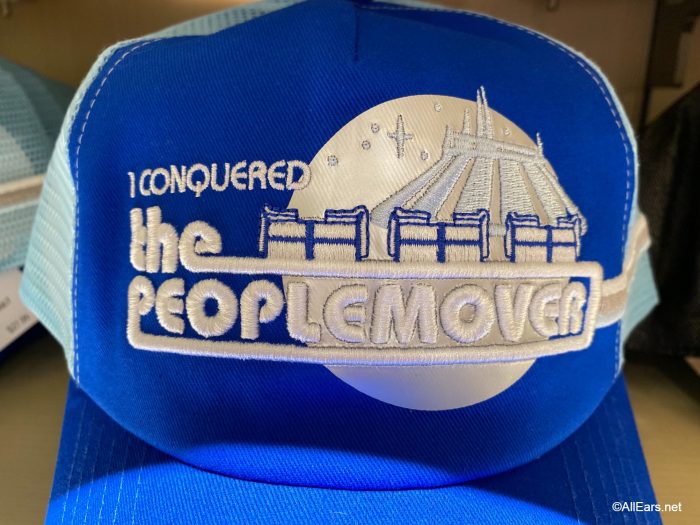 Is this hat "one of the real wonders of our world"? Quite possibly. And we hope it signals that Disney will continue to make merchandise for some of the older attractions. Maybe we'll get an "I survived the Carousel of Progress" hoodie or an "I groaned at the Dad jokes on Jungle Cruise" Spirit Jersey. (Disney, you can use these ideas, no probs.)
What attraction would you like to see more merchandise for? Let us know in the comments.