At a media event last night, we learned A LOT of new things about Walt Disney World in the coming weeks and months. We found out the start date for three new films in Epcot, got a sneak peek at new ride vehicles, and even tasted dishes inspired by Epcot's very-soon-to-open Regal Eagle Smokehouse!
Now we're rocketing 220 miles up to share details from Space 220, what Epcot is officially calling a "new expansion of the MISSION: Space pavilion". Space 220 is set to open in February of 2020, and last night Disney released more details about the table service spot.
For starters, Space 220 will have a lounge! Imagine sipping on a tasty beverage while gazing out into space. Yeah, that sounds epic.
Next, as part of the decor, Space 220 will feature a "wheel" of produce! These items will look like produce here on Earth but be presented in a space-age-y way. Plus we also got concept art for Space 220's "space elevator." Check this out!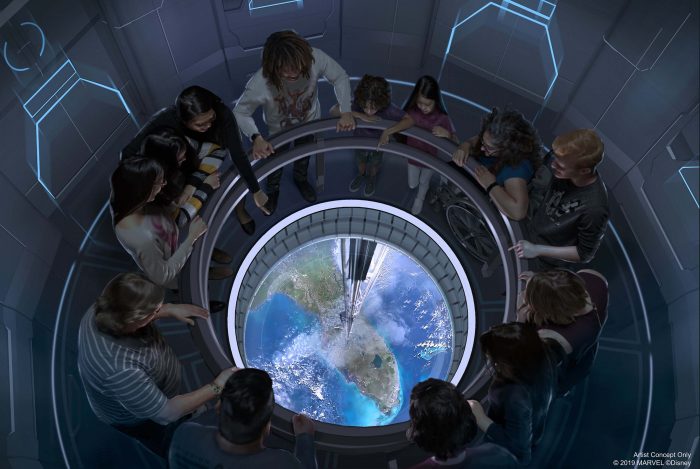 Finally, this morning, Space 220 finally got its official page on DisneyWorld.com, and the description of the cuisine caught our eye. Previously, the menu at Space 220 was described as "international" cuisine. Now, the official page says "modern American cuisine." This shift may have been made some time ago, but we wonder if the recent search for a new executive chef is the reason for the change.
No matter what they're dishing up at Space 220, we can't wait to blast off for our very first meal in just a couple months!
Are you preparing for liftoff to dine at Space 220? Let us know in the comments!