Heading to the Disney parks for the holidays or a Christmas party, but haven't got a THING to wear?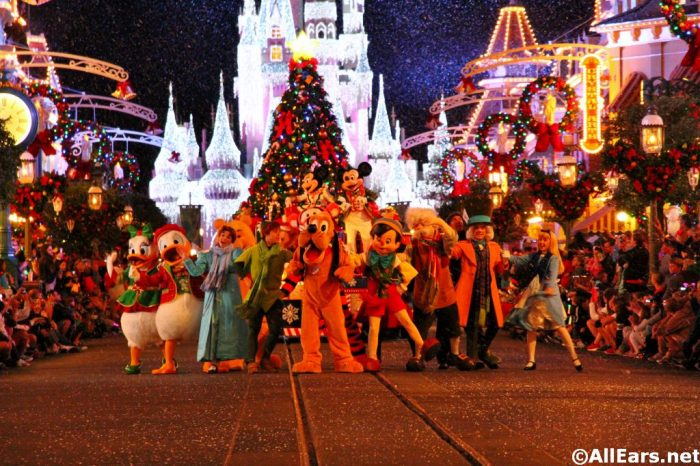 DON'T WORRY, you've come to the right place! Here at AllEars, we've got a healthy appreciation for that new classic tradition: Ugly Christmas Sweaters!
And this year, the Ugly Christmas Sweater has gone Disney! We've done all the grueling legwork for you — all you gotta do is click the link below each photo to order yours! 
So without further adieu, we're ringing in this season's most hideous knitwear fashion for your next holiday shindig — Disney style!
The AristoCats 
How cute is The AristoCats Ugly Sweater by BoxLunch this year? Seriously, we can't even with this one! We love the throwback design and find it to be purr-fectly charming in every way! Grab yours for $59.90 below!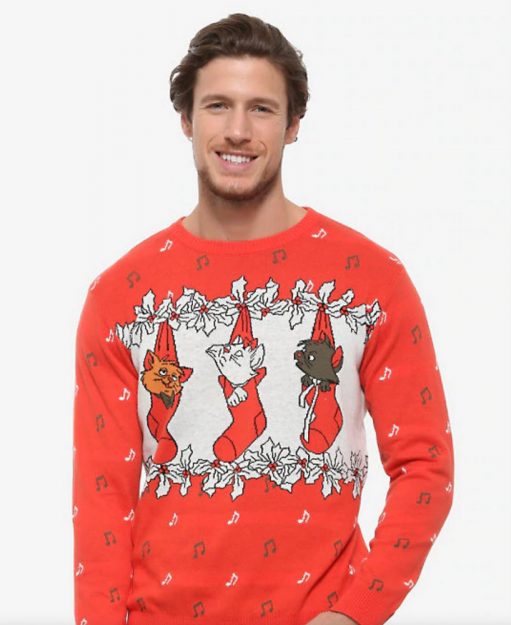 Lilo & Stitch
And check out this adorable Stitch Ugly Sweater on ShopDisney for $49.95! We love how it says "'Mele Kalikimaka" ("Merry Christmas" in Hawaiian) all over it with palm trees, snowflakes, and Stitch wearing a Santa hat! What could make this ugly sweater even better, you ask? It LIGHTS UP!
Aladdin
Amazon is where we discovered this hidden gem — The Genie Ugly Sweater for $29.99! We bet your buddies will get a kick out of this one!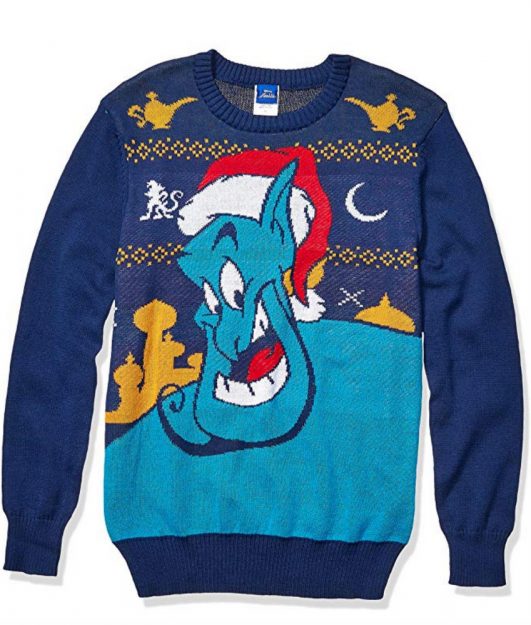 WALL-E
We were excited to see an ugly Christmas sweater with WALL-E and Eve this year! If you're a fan of the space-traveling trash compactor and his robot lady love, you can grab the WALL-E Ugly Sweater from BoxLunch for $59.90!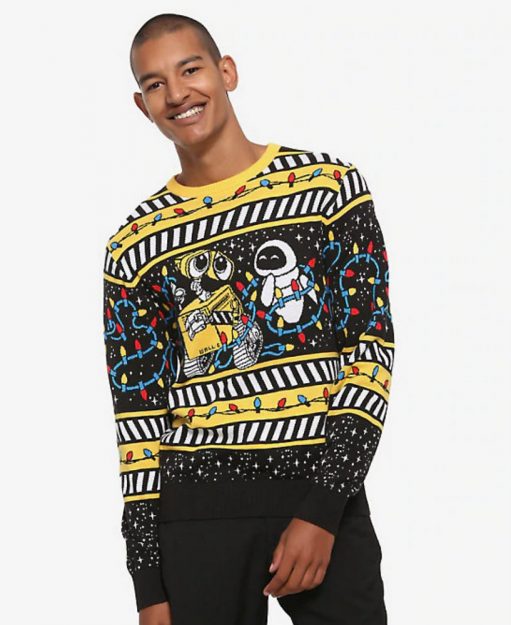 Frozen
We bet you'll be giving out lots of warm hugs with this Olaf Ugly Sweater! You can get yours from Amazon for $27.84 – $34.99 (depending on size!)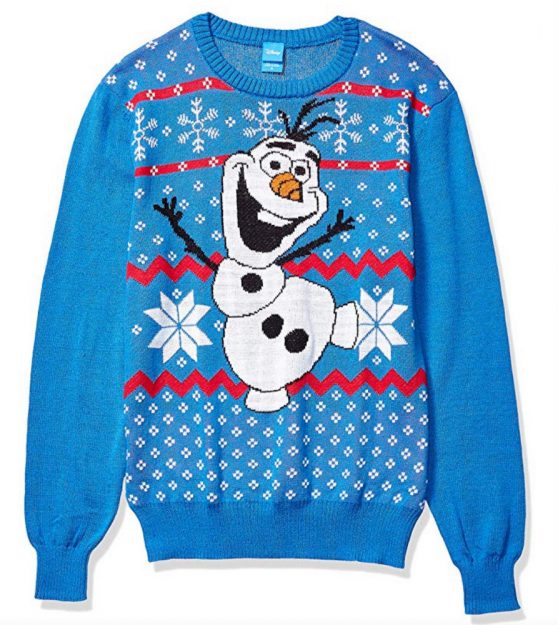 Star Wars
If you sensed a great disturbance in the Force recently, it might have been this Star Wars Ugly Sweater that Walmart has for $30! Love the colors!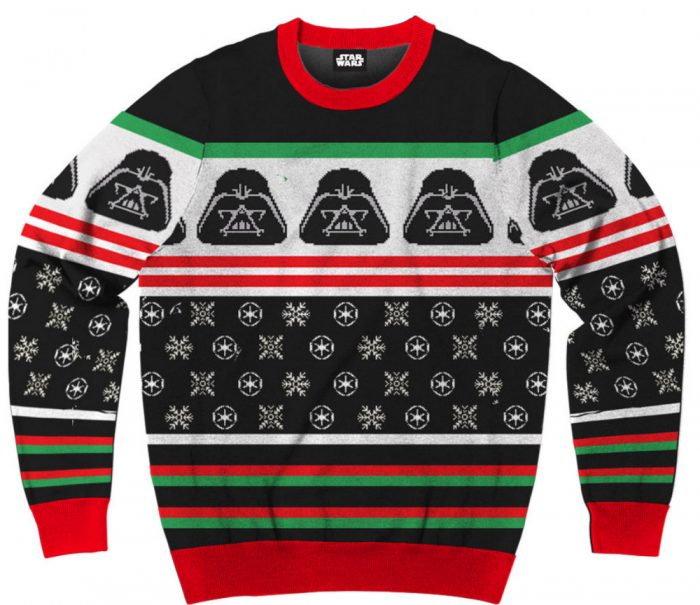 Nightmare Before Christmas
BoxLunch has been "sleighing" the ugly Christmas sweater game this year — and here's another! Check out their Nightmare Before Christmas Ugly Sweater for $59.90! It's got Jack Skellington flying with his skeleton reindeer along with a bunch of creepy toys on its sleeves!
Duck Tales
This Scrooge McDuck Ugly Sweater for $29.99 on Amazon right now might be our favorite! It's got Scrooge, gold coins, money signs, and "Bah Humbug" written all over it! What more could you ask for?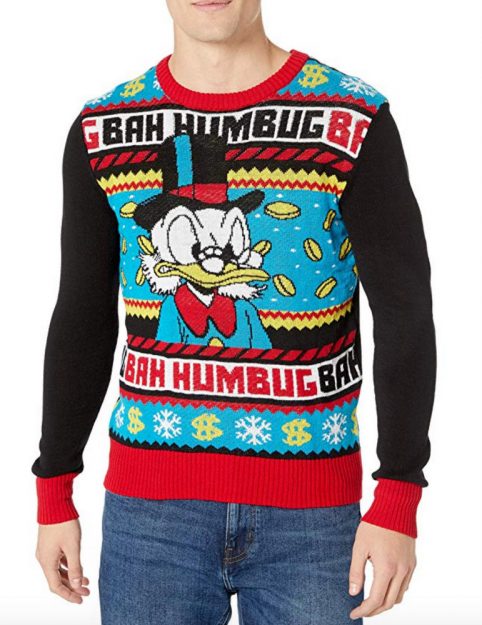 The Avengers
Even though shopDisney's Thanos Ugly Sweater is a sweatshirt, we love how the graphic of Thanos' gloves looks like it's knitted! And its caption "OH SNAP!!" has us rolling with laughter! Get yours for $34.95!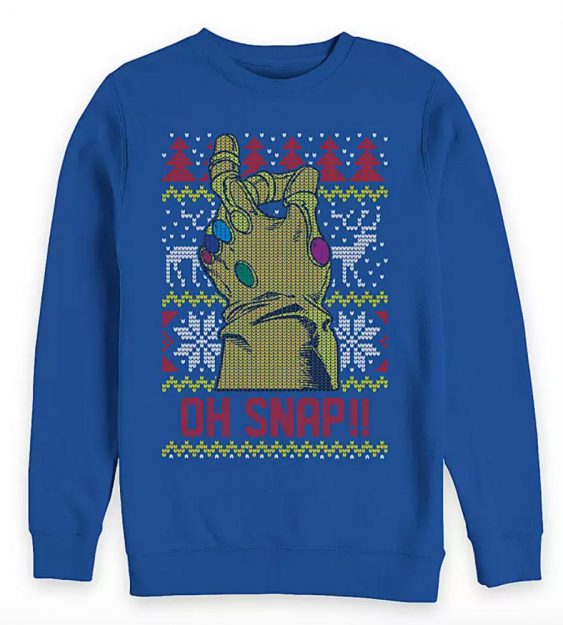 The Little Mermaid
Life could be the bubbles (and you could be the life of the party!) with The Little Mermaid Ugly Sweater — complete with little dinglehopper designs! Score yours from Amazon for $29.99!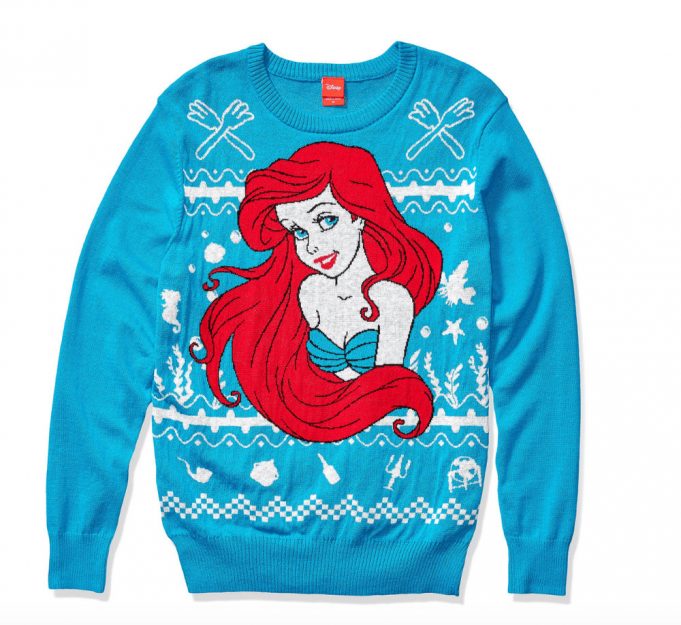 We hope you have fun lookin' your holiday best in your festive ugly Disney Christmas sweater this year!