If you would've told my younger self that one day I'd be running a 10K while on a Disney World vacation, I'd have laughed until I cried — all while exclaiming, "you're TOTALLY crazy!"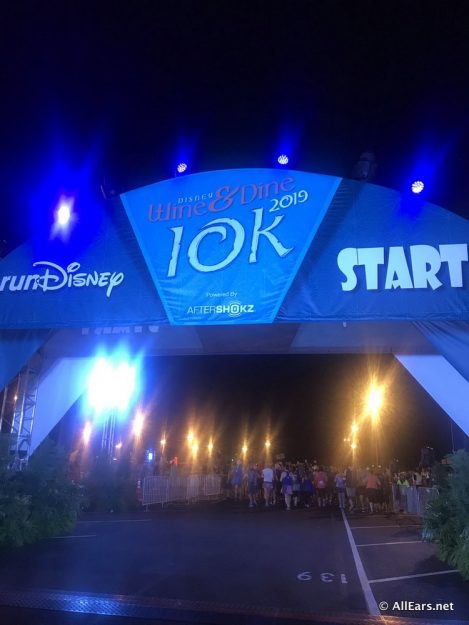 The very concept of running didn't make very much sense to me at the time (you couldn't pay me to run, NOT EVEN if I was being chased by something!), and the idea of running for pleasure? On a trip to Disney?! Who in their right mind would DO THAT???
But last October after a five-day visit to Disneyland, my husband and I were completely wiped out from all the rigorous walking (and eating!). Admittedly, we had both come to terms with not being the young, spry park hoppers we'd once been in our prime, but neither one of us realized just how bad things had gotten since then. By the last day of our stay, we could barely move, and when we got home and looked at the photos we'd taken with Mickey and the gang, we hardly recognize ourselves. It was a huge wake-up call that we were really out of shape, and something major needed to happen to change the path we were on — or else our days of enjoying the Disney parks were numbered.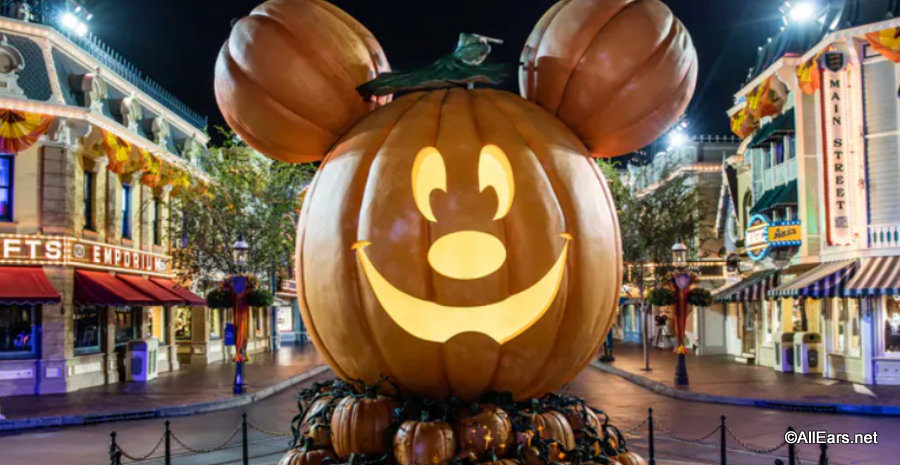 After this frightening and rather sobering realization, we made a pact with each other. We were going to spend the next year getting healthy again. And to seal our commitment we decided to do something drastic — we signed up to run the Wine and Dine 10K at Disney World's Half-Marathon Weekend without knowing if we'd be physically able to do it. Neither one of us had any running experience, and as for myself, I hadn't exercised in years and couldn't go up a flight of stairs without losing my breath. But once we booked the trip and paid the Disney piper, there was no turning back.
It turned out the 6.2-mile challenge we were facing really gave both of us the motivation we needed to eat right, lose weight, and train. Had we not set a goal or task to accomplish, I'm not sure if we would have remained so focused and dedicated.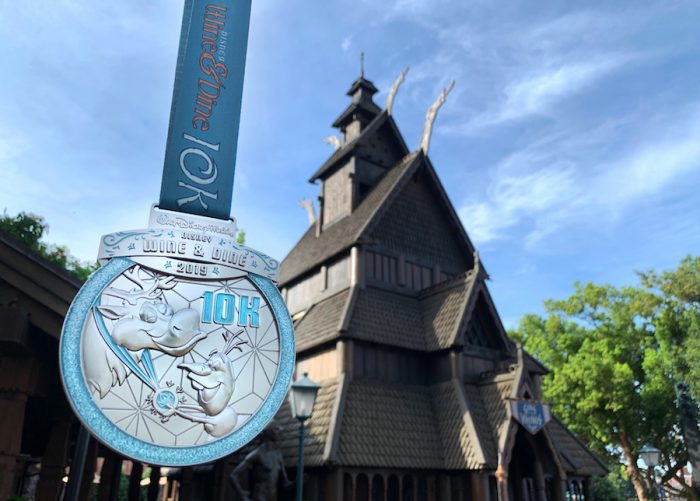 We also had to be really on-top of registering for the runDisney race we wanted. The 5K and 10K events are the most popular and have been known to sell out quickly.
As for how we decided on which race was right for us, we knew we were probably too inexperienced to do the 13.1-mile half-marathon (remember — we hadn't even begun to run yet!), but we were seeking a sense of accomplishment and a higher level of difficulty than the 3.1-mile 5K , so we settled for the 10K race which is roughly 6.2 miles. We found out later that many runners do a thing called the "Two-Course Challenge". Since a different race is held on each day, you can participate in multiple events if you'd like to — and collect even more medals!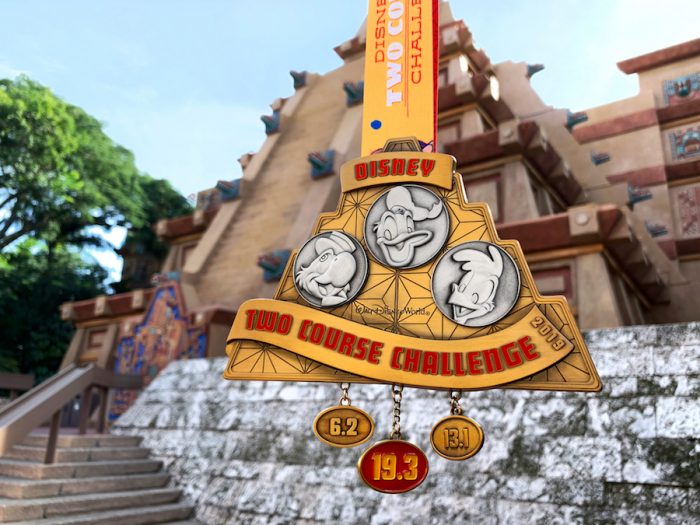 We booked a few extra days at Disney World to enjoy the parks before and after the race. And I'm glad we did, because prior to your event you have to visit the ESPN Wide World of Sports. For us, getting to the ESPN Complex was a little tricky. We wanted to go there after spending the morning at Animal Kingdom, but there weren't any buses, so we caught a Lyft instead. Later we found out there were buses running to and from the ESPN Wide World of Sports from the Disney World resorts, just not from any of the parks. Lesson learned!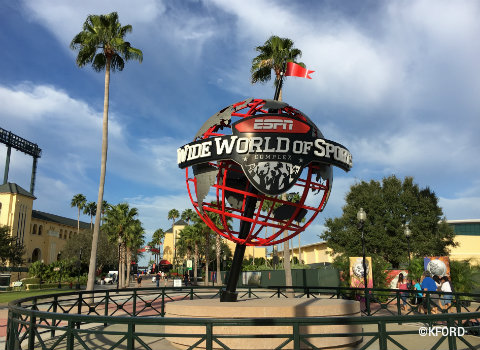 If you've never been to ESPN Wide World of Sports, it's a HUGE place. You have to visit two separate buildings which are a good distance from one another to grab what you'll need to run — so give yourself a good hour or two! First, you'll need to stop by the arena to print and sign your race waiver, then you'll pick up your race bib from the volunteers who are manning the runDisney booths. Once that's done, you can shop in the large runDisney pop-up store, take photos with characters or in front of large runDisney backdrops and enjoy some of the pre-race party scene before you head to the second location, the Visa Athletic Center. This is where you'll pick up your free shirt — (which is super cute, btw, and features the design of your race on it!) There's also a runDisney Expo going on where you can buy any last-minute tutus or tiaras (yup, people REALLY like to dress up for runDisney races!) Now that we had all of our swag, it was time to go back to our resort and rest up!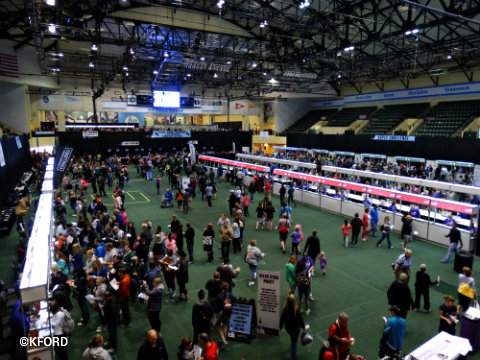 And that's because runDisney races start very, VERY EARLY in the morning — before even the birds are awake! The runDisney people we peppered with questions at the ESPN Complex told us the buses begin transporting runners from the Disney resorts to the starting line as early as 3:30AM. They also told us if we weren't on a bus by 4AM, we might not make it to our corral in time (all runners must be in place by 5AM).
Believe it or not, we saw dozens of runners waiting for the bus with our bloodshot, bleary eyes when arrived at our bus stop at 3:30AM. We were staying at Disney's Coronado Springs Resort which has four bus stops, and we couldn't get on the first two buses that motored by because they were already packed with runners (and we were unfortunately at bus stop 3). I think staying at a smaller resort with only one bus stop like Port Orleans — French Quarter Resort or Disney's Boardwalk Inn might be better next time! But Coronado does have two excellent fitness centers, FYI!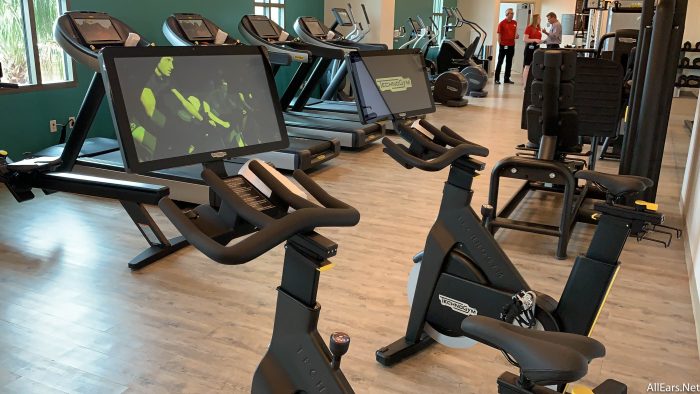 I couldn't believe what a strange and foreign land we suddenly found ourselves in. Disney World has felt so familiar to me ever since I was a kid, but now it felt like I was seeing it for the very first time. While the rest of the park guests were still fast asleep, a silent army of runDisney troops was quickly assembling! When we finally arrived at the race, the energy and excitement were palpable! Okay, maybe we were still tired from getting up so early, but our adrenaline was definitely pumping!
One huge mistake my husband and I made was we underestimated our running capabilities when we signed up for the race. We chose to be in the last corral which meant a really long wait (we didn't start for almost an hour after the first group began), and we were a little too fast for Group F. Since getting in shape, we both could easily run 3-4 miles 4 times a week. We probably should have been in either the B,C, or D corral because corral F is mostly for fun runners and walkers. Perhaps the most important takeaway we got from our first runDisney experience was folks of all levels of training, age, and fitness participate in runDisney events because they're fun for everyone!
When our race started (the runners are released in waves so as to not overcrowd the course) I can tell you, it was like I blinked and it was over — it happened that FAST! With all the music, characters, and excitement, it felt more like one mile than six! And while I was so focused on not losing my steam — we only stopped to meet Lightning McQueen and Mater along the way, and they were near the finish line — looking back, I wish we'd interacted and had our pictures taken with a few more Disney characters.
Once you cross the finish line, you're awarded a huge, shiny medal!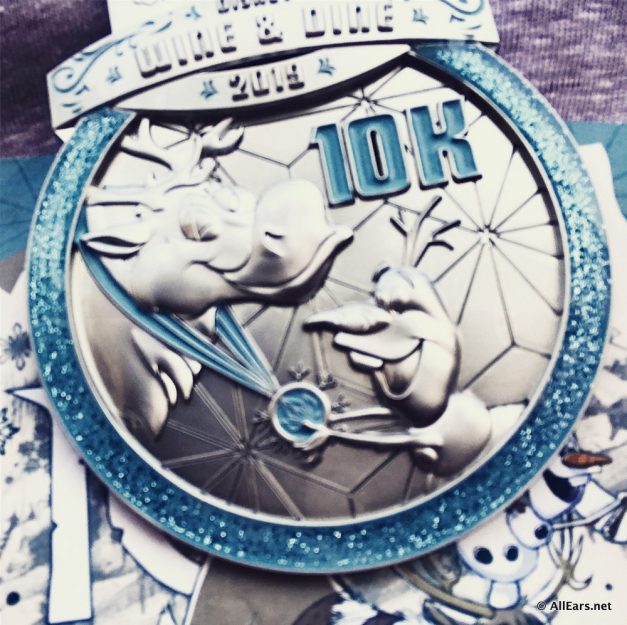 It was one of the happiest moments in my life and one that I'll always cherish — I know my husband is super proud of his runDisney medal, too! It wasn't just the 6.2 miles we had overcome together, but the unhealthy lifestyle rut we'd comfortably slipped into. We're brand new people now, and we're looking forward to A LOT more runDisney events and trips to the Disney parks in our future!
Have you participated in runDisney events? Thinking about trying? Share with us in the comments.
Want More AllEars? You know you Do! Follow us on social media!