It's the spookiest time of the year at the Disney Parks! We love the fall decor, festive treats, and of course, Mickey's Not So Scary Halloween Party!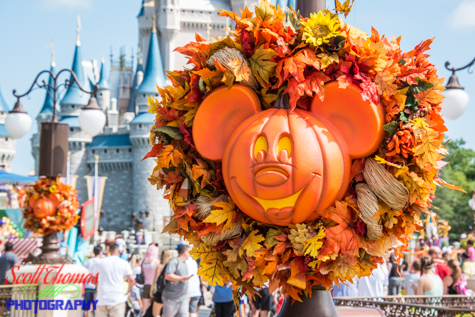 Halloween is also the time of year when our favorite baddies get to shine! Despite being evil, the Disney Villains are some of our favorite characters, especially because they sing some of our favorite songs!
But which Disney villain songs are the best of the bad? The winners of the wicked? The epitome of the evil? That's what we are discussing today.
We picked out our TOP TEN favorite villain songs, and now we're ranking them to find our number one!
10. "Shiny" — Moana
Moana doesn't have a villain in the same sense of most animated classics, but it does have Tamatoa the fab crab who sings a truly awesome song about all the treasure he collects on his shell (and brags about the fact that he ate his own grandma!).
Favorite lyric: "Did your granny say listen to your heart / Be who you are on the inside / I need three words to tear her argument apart / Your granny lied!"
9. "Mine, Mine, Mine" — Pocahontas
If you're going to convince a group of sailors who just spent months roughing it to cross the Atlantic Ocean to immediately start digging for gold you don't even know is there, you're going to need a snappy song. And Ratcliffe delivers in a BIG way.
Favorite lyric: "My rivals back home it's not that I'm bitter / But think how they'll squirm when they see how I glitter! / The ladies at court, The king will reward me / He'll knight me, no, lord me!"
8. "Mother Knows Best" — Tangled
Mother Gothel is legit scary because she uses emotional manipulation to get what she wants from Rapunzel. And this song is a very good example of that! But also, it's catchy.
Favorite lyric: "Darling, here's what I suggest / Skip the drama / Stay with mama / Mother knows best"
7. "Cruella de Vil" — 101 Dalmatians 
She may not be the one singing, but Cruella's theme song is so dang catchy. Shout out to Roger for dreaming this one up on the spot — and for it being such a hit that the Radcliffe's can afford to own 101 dogs in the end.
Favorite lyric: "At first you think Cruella is a devil / But after time has worn away the shock / You come to realize you've seen her kind of eyes / Watching you from underneath a rock!"
6. "I Wanna Be Like You" — The Jungle Book
King Louie is trying to convince Mowgli to show him how to be human — aka teach him how to make fire. But wow — WHAT A BOP. This song is SO GOOD. You can't help but snap and dance along!
Favorite lyric: "Now I'm the king of the swingers Oh, the jungle VIP /
I've reached the top and had to stop and that's what botherin' me /
I wanna be a man, mancub and stroll right into town /
And be just like the other men I'm tired of monkeyin' around!"
5. "The Oogie Boogie Song" — The Nightmare Before Christmas
When Oogie Boogie gets Sandy Paws in his grasp he just has to celebrate with this snappy tune. This is a truly delightful song, and we love the jazzy vibe.
Favorite lyric: "He's ancient, he's ugly / I don't know which is worse
I might just split a seam now / If I don't die laughing first!"
4. "Be Prepared" — The Lion King
A menacing lion, goose-stepping hyenas, and lots of wicked green smoke — what more could you want?
Favorite lyric: "It's clear from your vacant expressions / The lights are not all on upstairs / But we're talking kings and successions / Even you can't be caught unawares"
3 "Poor Unfortunate Souls"– The Little Mermaid
Despite my own personal fear of Ursula, even I have to admit what a banger this song is. It's creepy, and scary, and magical, and everything a Disney villain song should be.
Favorite lyric: "I admit that in the past I've been a nasty / They weren't kidding when they called me, well, a witch / But you'll find that nowadays I've mended all my ways / Repented, seen the light, and made a switch"
2. "Gaston" — Beauty and the Beast
Nothing like a round of frosty cold pints and a song about how great they are to cheer up your best mate when they're down. (Just now realizing my friends need to step it up.)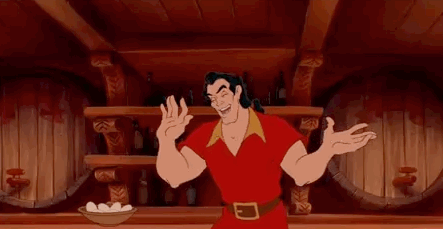 Favorite lyric: "When I was a lad, I ate four dozen eggs / Ev'ry morning to help me get large / And now that I'm grown, I eat five dozen eggs / So I'm roughly the size of a barge"
1. "I Put a Spell on You" — Hocus Pocus
Name a better evil trio than the Sanderson Sisters, I'll wait. J/K — but seriously this song is SOOOO good. It's the best part of the movie and it really put a spell on me. Is it acceptable to play this loudly in the car year round? Asking for a friend.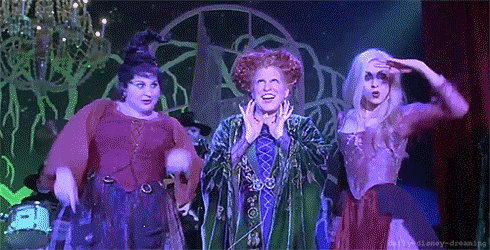 Favorite lyric: "Your wretched little lives / Have all been cursed / 'Cause of all the witches working / I'm the worst!"
Well, there you have it! A list of our favorite villain songs ranked from worst to best. What's your favorite Disney villain song? Let us know in the comments!
Read more about what's happening for Halloween here!
Click below to subscribe to the AllEars® newsletter so you don't miss any of the latest Disney news!