We were sitting around talking Disney, as we usually do here at AllEars, and the topic of the differences between Disneyland and Disney World parks came up. Then, we got into a debate about which one ride we would want to see make the 2,497.4 mile trip from Disneyland to Disney World.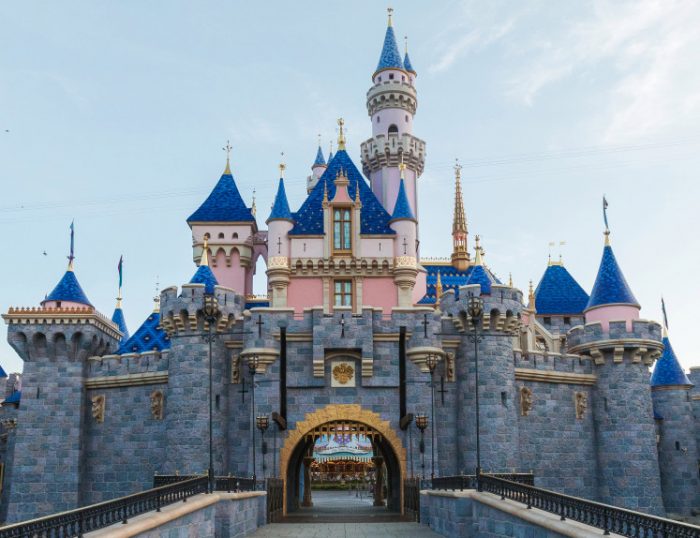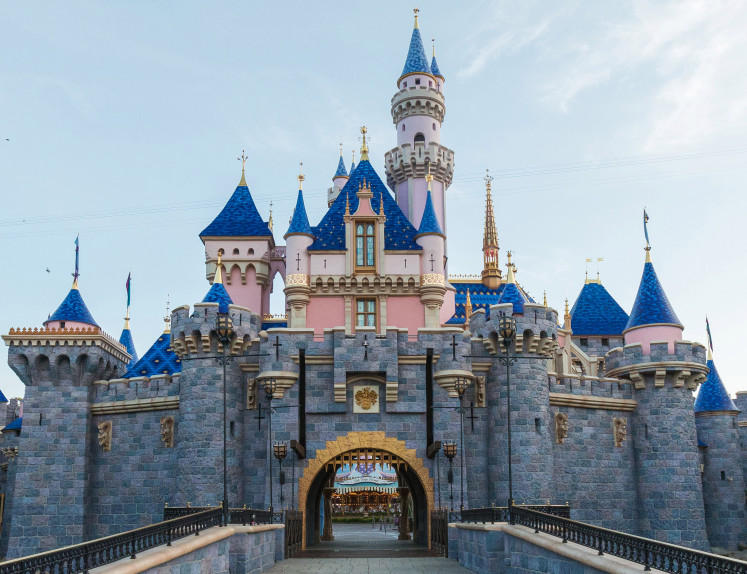 First up we each submitted the ride each of us would move from Anaheim to Orlando, and it is a fun list!
Who doesn't love a wild ride with J. Thaddeus Toad? This ride is just pure fun. It reminded some of us of early days teaching our kids how to drive, and it reminded one of us of growing up in England reading the Wind in the Willows tales in school. Plus, some of us remember when Toad was an Orlando resident… before Toad made the sad trek from the current location of  the Many Adventures of Winnie the Pooh attraction to the Haunted Mansion's pet cemetery.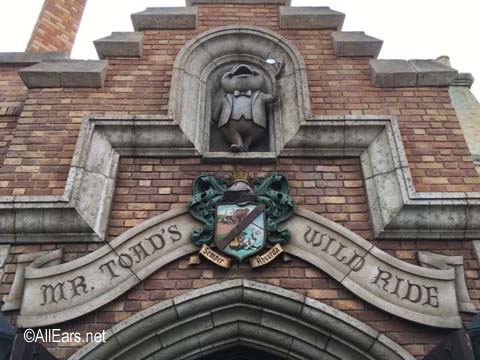 This is a fun escape for a while as you sail through Monstro the Whale's mouth into a land of miniature sets of classic Disney films. Look for your favorite movie as the guide points out each set. This is a fun way to relive your favorite movies in the park in a relaxing manner.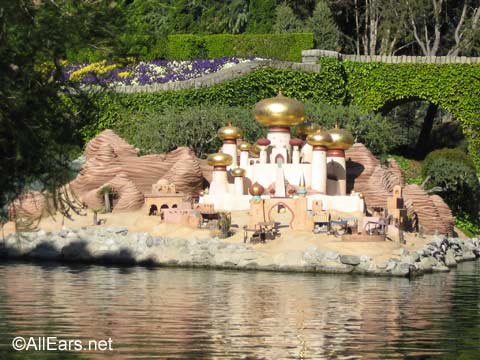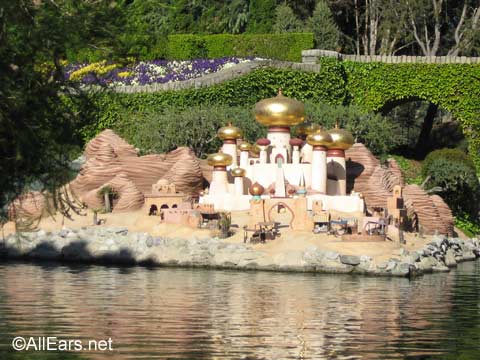 Calling all kids of the '80s! This one is on the list for you! Remember when this bunny was all over in his ground-breaking film, Who Framed Roger Rabbit? This one is another wild ride that takes you back in time as you avoid the weasels and THE DIP!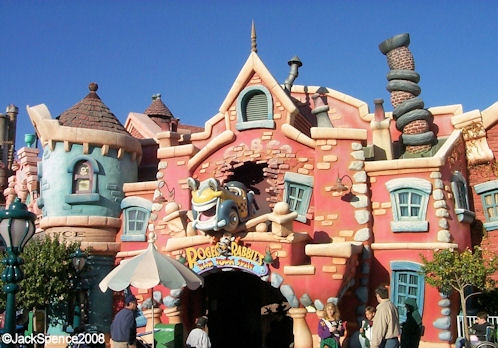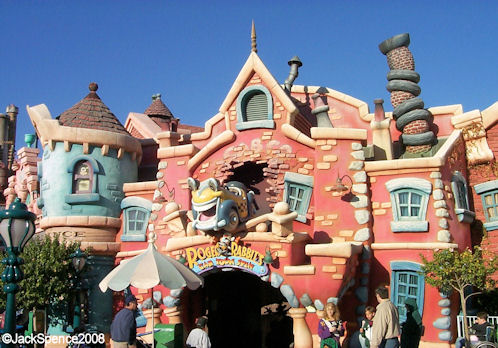 Now, we move on to Disney California Adventure for the next three additions to our Disneyland to Walt Disney World wish list.
Basically, we want ALL of Cars Land somewhere in Disney World. There's nothing quite like walking into Radiator Springs in California Adventure. Then you get to race around Ornament Valley in a racer. You'll drive by the same places Lightning McQueen and Sally drove by as their love bloomed, and then watch out — this is called Radiator Springs Racers for a reason! You'll get to know what it's like to race with a Piston Cup winner! This ride is awesome. This land is awesome. Especially if you visit when it is dressed up for Halloween or Christmas.
Check out our ride through of Radiator Springs Racers:
OK, not a ride, but the person who added this to the list insisted it was on the list of attractions so could be included for consideration. This is the home of a mini-tour of the San Francisco-based Boudin Bakery's operations. Best of all, at the end of the tour you get to sample their famous sourdough. Next door you'll be able to order sandwiches, bread bowl soups, and more at Pacific Wharf Cafe. Best of all, they sell Mickey-shaped loaves of bread here, and at Halloween you can get a Mickey vampire-shaped loaf!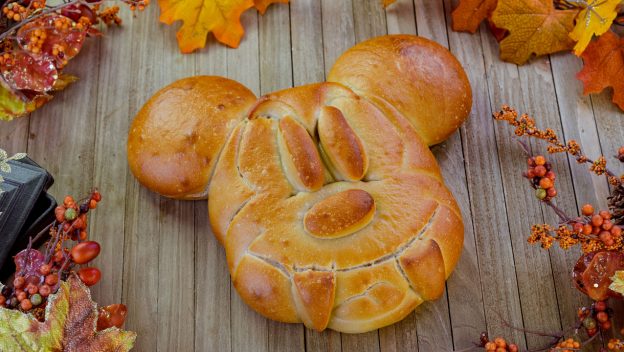 This is another one for the fans of nostalgia. Just a good old fashioned spinning swing ride. You really do soar on this ride unlike another ride where you just think you're Soarin'… see what we did there? Take a few minutes to sit in the swing, let your hair blow in the air, and watch the world go by as you fly through the air on this ode to Walt's 1935 Mickey Mouse cartoon "The Band Concert".
Whether you call this the Sun Wheel, Mickey's Fun Wheel, or the Pixar Pal-A-Round, it is hard to miss this attraction.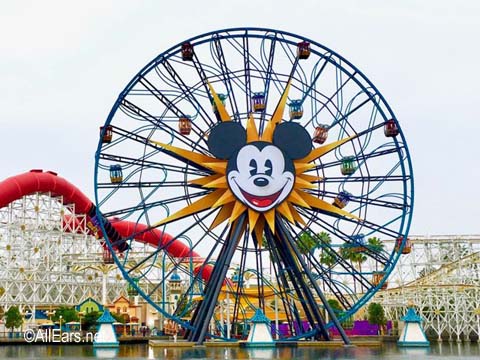 The big question is: sliding or fixed gondolas? No matter which style of gondola you choose (this writer loves and recommends sliding — but not if you are prone to motion sickness) you are in for a fun ride and unique views of Disneyland. Plus how can you resist a ride with a giant Mickey Mouse on it?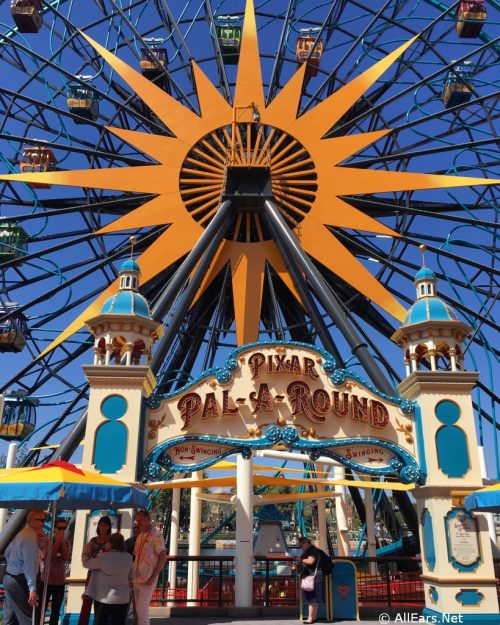 The Verdict
Well, we had to choose just one ride for this article. After lots of debate, we came to the agreement that the one ride we want in Disney World from Disneyland is… Drum roll, please…
We want Mr. Toad to come back to Disney World. Please, Disney — hear our pleas and bring Mr. Toad and his Wild Ride back to Florida!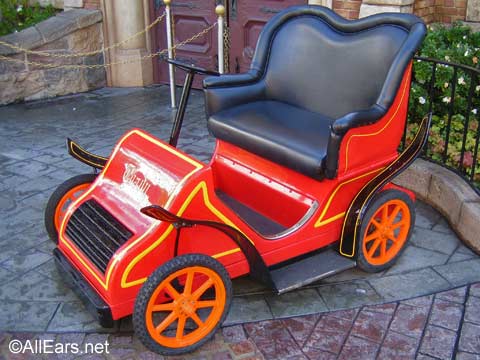 Now that you have read our list, which ride do you want to see make the trek from Anaheim to Orlando? Let us know in the comments.
What's the latest at Disneyland, *BESIDES* Star Wars: Galaxy's Edge? Check out these recent posts!
Be sure to follow @allearsnet on Instagram and Twitter!
Check out our YouTube Channel for reviews, news, information and more!
Click below to subscribe to the AllEars® newsletter so you don't miss any of the latest Disney news!