A sure sign of the holidays at Disney World is the smell of gingerbread in the air as elaborate gingerbread displays are built in several resorts. It only took a day for the chefs at the Contemporary to complete the installation of the Gingerbread Castle this year!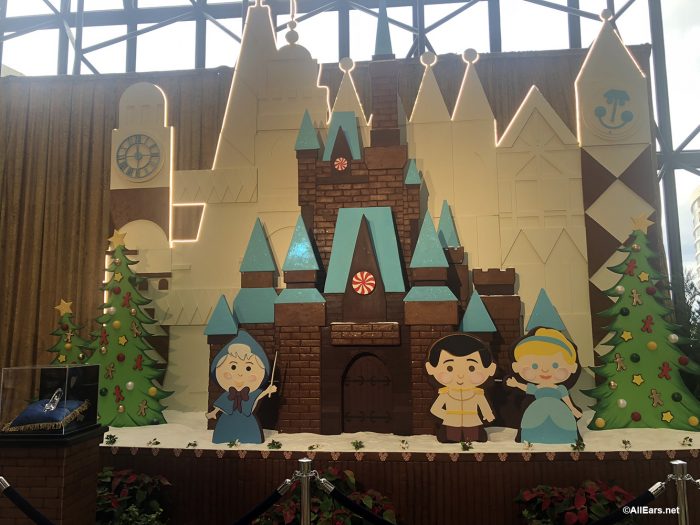 And look at how cute it is! This is the second year in a row the display has been built by the windows at the Monorail entrance instead of in front of the Mary Blair mosaic — but the display is a salute to Mary Blair all the same.
The white on white background is inspired by "it's a small world". The Castle itself and the characters — Fairy Godmother, Prince Charming and Cinderella — are also drawn  in the style of "it's a small world".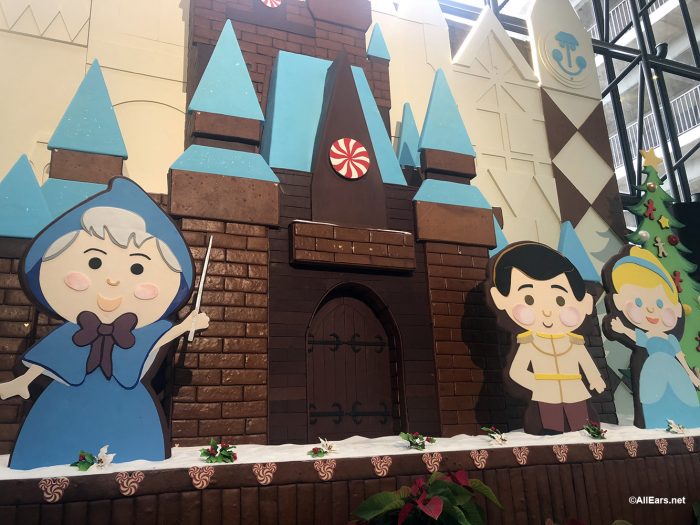 The overall effect is a joyful, holiday display sure to please young and old alike.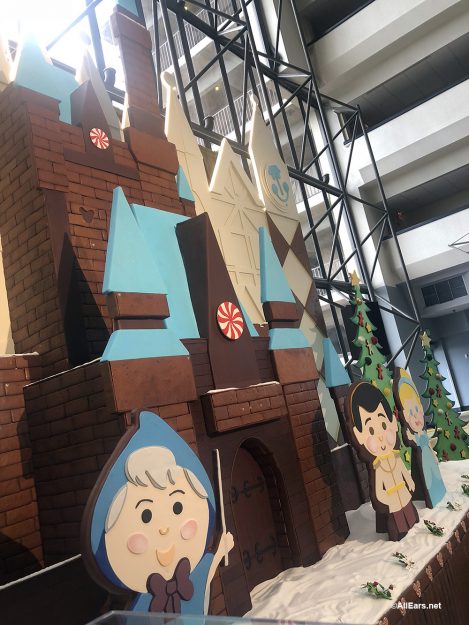 You'll also find Cinderella's glass slipper on display along with the castle.
In addition to the display, just like in the past, you can buy some sweet treats to indulge in as you enjoy the festive surroundings. There's peppermint bark, gingerbread cookies, and more.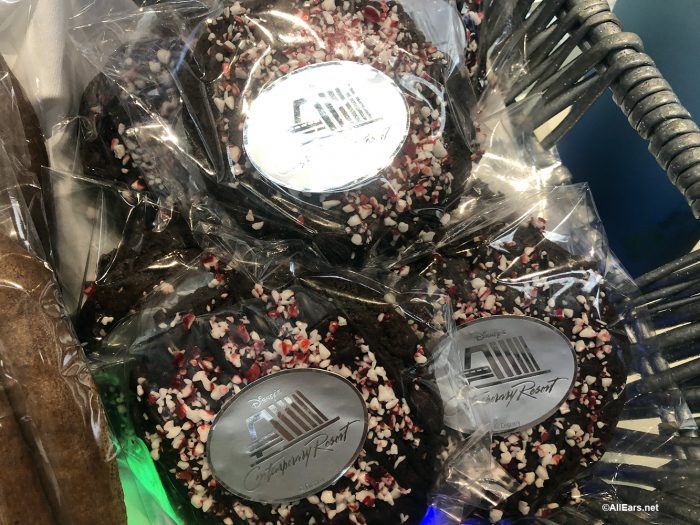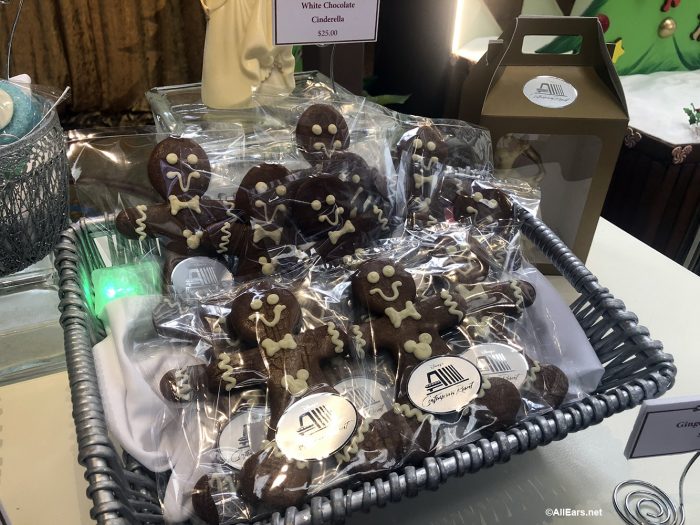 When you are there, be sure to check out this white chocolate Cinderella. She even has gold accents!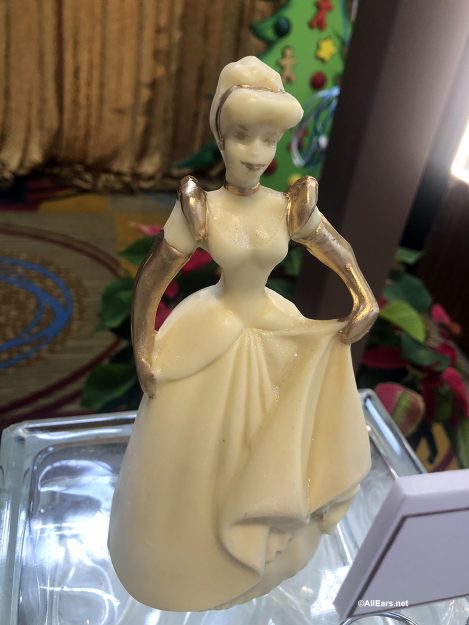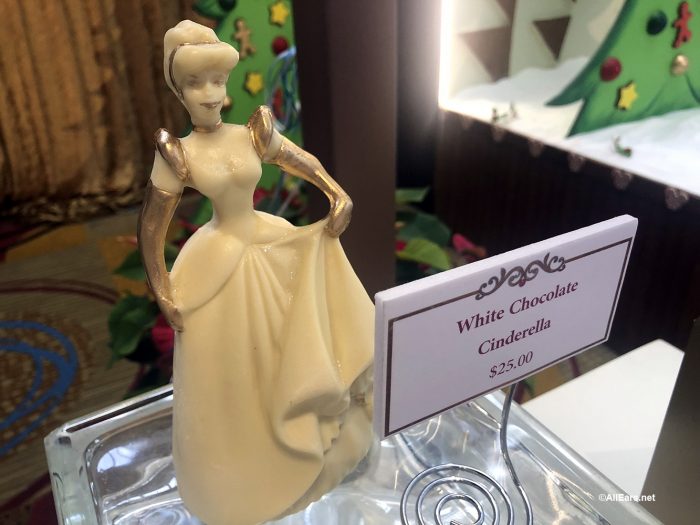 You can (and are encouraged to) stop by the Contemporary and enjoy this display and treats even if you aren't a guest at the resort. It is on the Magic Kingdom's monorail line, or a short walk from the Magic Kingdom.
Will you be in Disney World this holiday season? Be sure to include this gingerbread display in your plans!
And remember to tag us @allearsnet in your photos and share your Disney experiences with us!