Announcing the 2018 AllEars.Net Picture This! Resort Christmas Tree Photo Tour!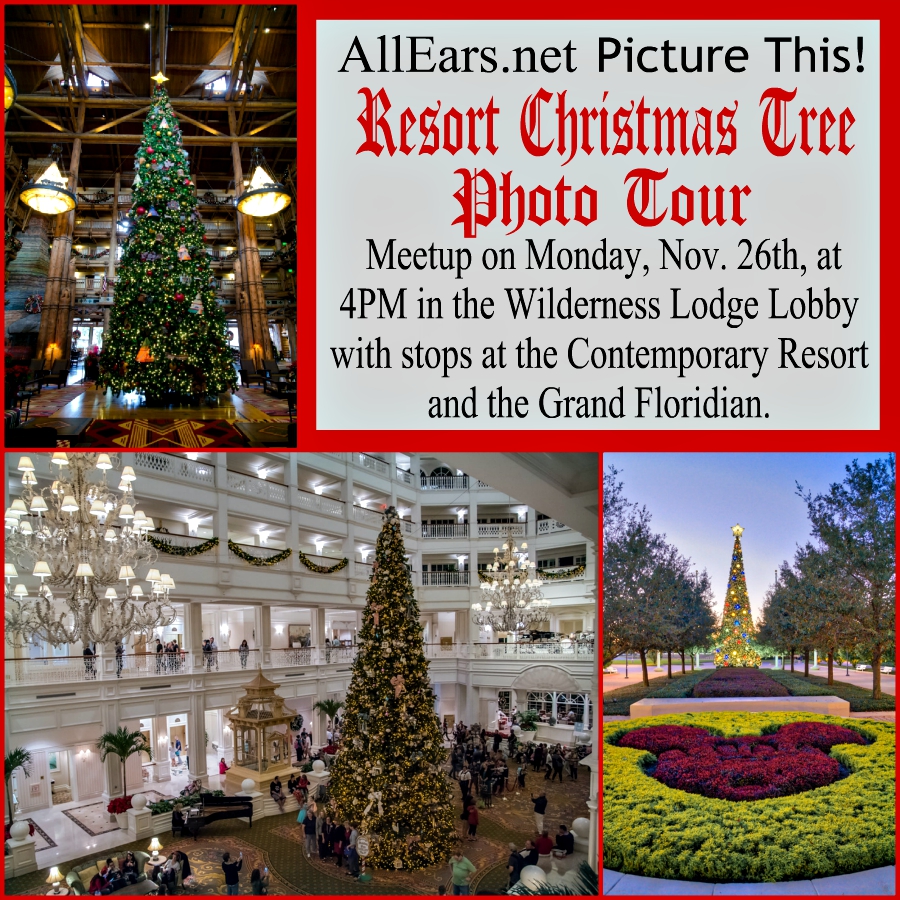 Hosted by Yours Truly on Monday, November 26th, with the meeting time of 4PM in the Wilderness Lodge Lobby in front of the fireplace.  After spending time exploring and photographing the rustic and spacious lobby, we will boat over to the Contemporary Resort before monorailing over to the Grand Floridian.
Photographers of all levels are welcome to join in the fun. Equipment from camera phones to digital SLRs can come away with outstanding images. AllEars® will be donating swag to be given away throughout the event.
I will be asking each attendee to send me their best images from the tour, which I will share here on the blog.
If you are interested and can attend, please, leave a comment below or check in on the FaceBook Event by clicking here.