What reminds YOU of Disney?
A few days ago we wrote about the scents that can spark a Disney memory — the smell of hot, buttered popcorn that puts you back on Main Street U.S.A., or a whiff of perfume reminiscent of the Norway pavilion.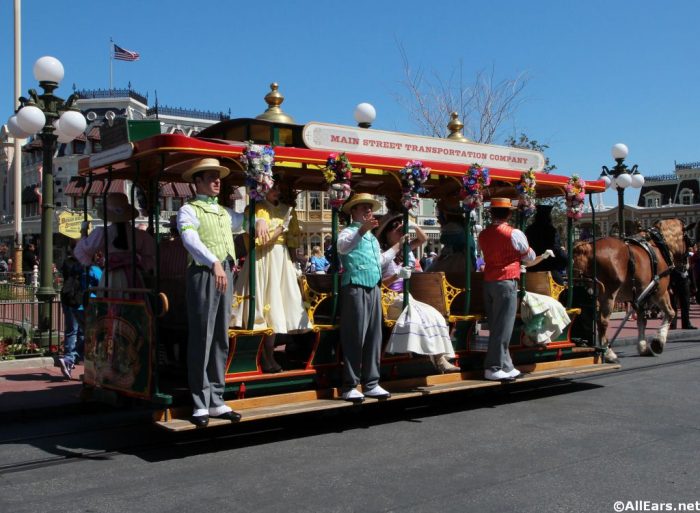 But a sound can be just as powerful, stirring up memories of a happy time in your Laughing Place! Here are some of our favorites!
"Clang! Clang!" That's all it takes — the clang of a bell and I am totally "walking right down the middle of Main Street U.S.A." as a part of the Main Street Trolley Show.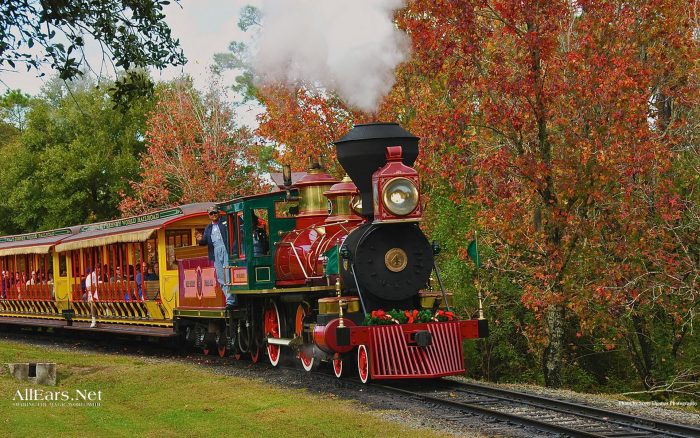 I don't know about you, but every time I hear a train whistle, no matter where I am, it brings me back to "riding the rails" on the Walt Disney World Railroad. I can almost see the Roy O. Disney coming around the bend now!
How many times have I been walking around Epcot, when the steady, insistent pounding of Matsuriza, the Taiko drummers in the Japan pavilion, has started? Whenever I hear drumming in the background, even when I'm watching a movie, I'm reminded of them.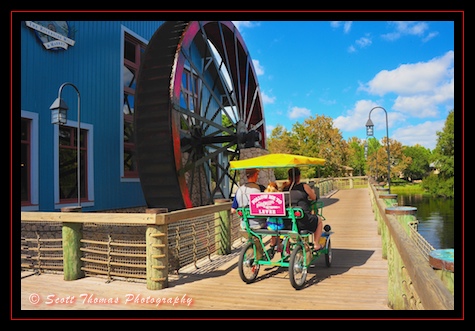 Have you ever been in a shop, where they had one of those old-fashioned bells for you to ring for service? Whenever I hear that little "DING!" I immediately think of all the times happy, huffing and puffing families riding surrey bikes around the BoardWalk or Port Orleans have warned me to get out of their way.
The simple sound of splish-splashing water in a park fountain evokes Disney for me in so many ways. It could be the torrent of the Jungle Cruise's waterfall (yes, the back side of water makes noise!) or the water ballet performed by the dancing Fountain of Nations in Epcot. A park fountain can even send me back to the deluge of the Backlot Tour's Catastrophe Canyon in Disney's Hollywood Studios. I miss that. *sigh*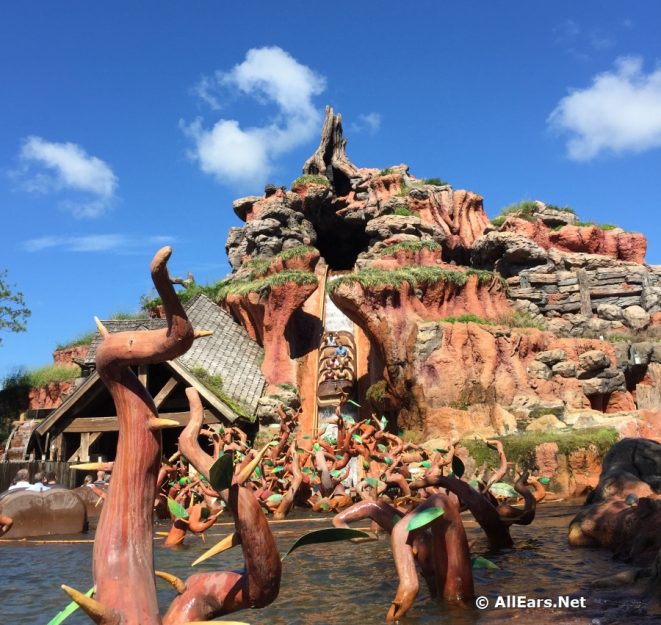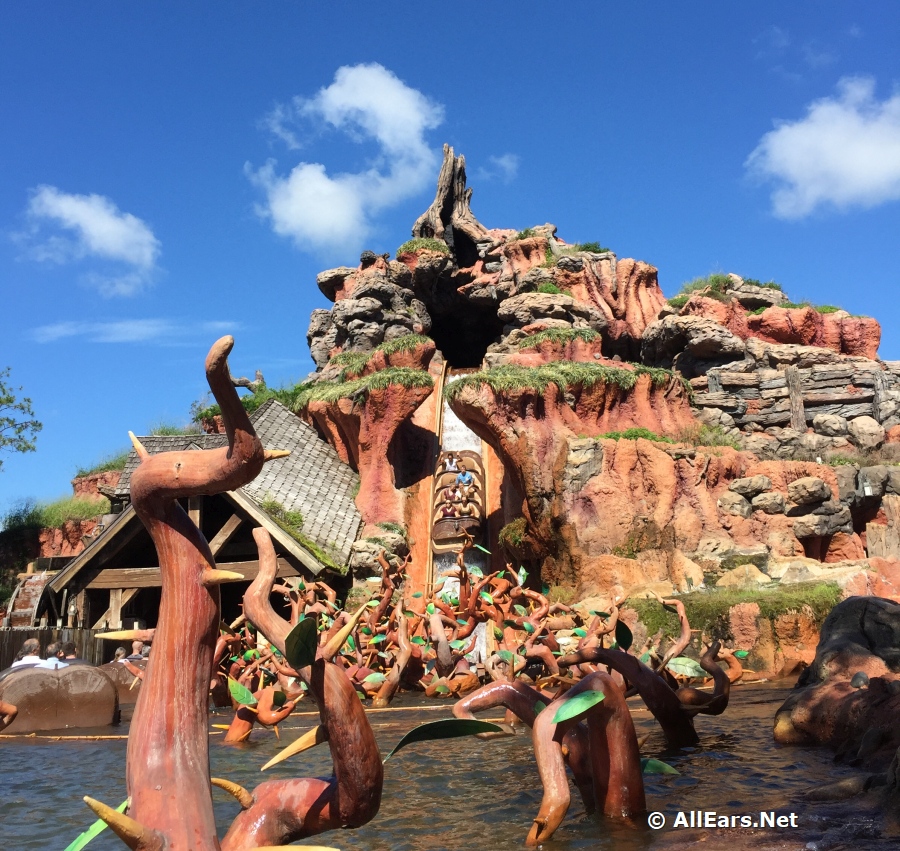 Another water sound that says Disney to me is a great, big SPLASH. Maybe I'm at the pool and someone dives in. Instead of hearing that, I'm hearing the huge sploosh of water that springs up when a log full of park-goers takes the plunge at Splash Mountain.
If I'm ever at any non-Disney amusement park (I know, but sometimes it happens!), hearing the squeals of children as they whirr by on a coaster or carousel makes me think of Disney, too. I can't help but think of the terrified shrieks as the doors open on the Tower of Terror before the elevator car plummets, and the happy shouts that come from the kiddie play areas like the Boneyard.
This may sound a bit weird, but even the squeal of city bus brakes can mean Disney to me! How many Disney buses have I waited for over the years? And they all seem to have that particular sound when they pull up to a stop.
The sound of the spoken word can also trigger those Disney memories. Certain distinct Disney phrases have wormed their way into our household's everyday lingo. For example, my husband might utter the phrase "Por Favor Manténgase Alejado de las Puertas." Or my son may invite me to "step into the dead center of the room."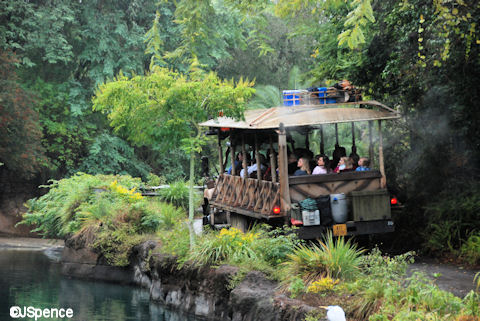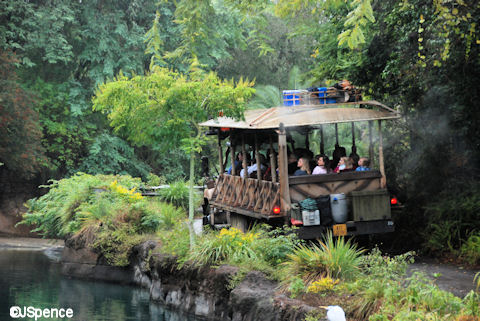 Then there's the background music throughout the parks.  Every nook and corner of the Disney theme parks is filled with some sort of theme, isn't it? Sometimes, in fact, it seems like there's no escaping it!  There's the somewhat futuristic music that plays in Epcot's Future World. The familiar movie themes that fill the air at Disney's Hollywood Studios. The African melodies that waft around Animal Kingdom. You almost don't notice them, until you do. And then you know that you're really THERE!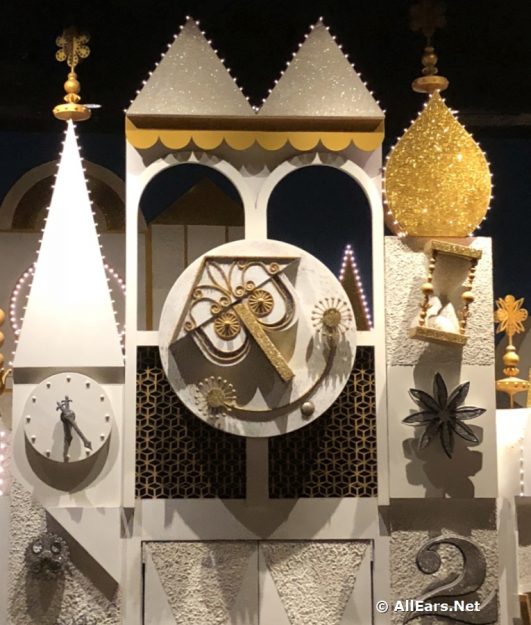 And finally, there's the music of the Disney rides and shows themselves. When you hear certain melodies, you can't help but smile, because… Disney. Just think of the most memorable tunes that are associated with Disney attractions:
— "In the Tiki, Tiki, Tiki, Tiki, Tiki Room…"
— "One little spark…"
— "Tale as old as time…"
— "You've got a friend in me…"
— "Heigh ho, heigh ho, it's off to work we go…"
— "It's a world of laugter a world of tears, it's a world of hopes and a world of fears… there's so much that we share, that it's time we're aware…"
Admit it! You finished that line, didn't you? Well, it IS a small world after all!
Did I leave you with an earworm for the day?
You're welcome!
What are YOUR favorite sounds that remind you of Disney? Please share in the comments below!
And be sure to sign up for the AllEars® newsletter so you don't miss any upcoming Disney news!