Who has not tried on a Mickey Ears Souvenir Hat? Anyone? I thought so. Disney makes thousands of different Mickey Ears Hats from the classic Mickey Mouse Club to Attractions and Rides. Not to mention movie tie-ins like this one for Belle in Disney's Beauty and the Beast movies and stage shows.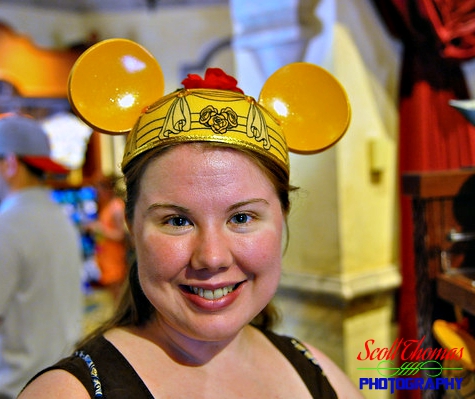 Young woman trying on a Belle Mickey Ears Hat in the Celebrity 5 & 10 Shop on Hollywood Blvd.
Nikon D750/24-120VR, 1/125s, f/4, ISO 5000, EV +0.3, 44mm Focal Length.
Deb will be here to share her favorite Disney Mickey Ears Souvenir photo tomorrow.