Let's examine a few images from California. "Guardians of the Galaxy – Mission: BREAKOUT!" replaced "The Twilight Zone Tower of Terror" in the Hollywood Tower Hotel structure in Hollywood Land. This first image is high on an outside wall of the refurbished building. Small silver metal plates are scattered among pipes and other metallic items on one section of the wall. One of the plates with its three roundish projections might form a right-side up classic Hidden Mickey. (Other plates with round projections are not right-side up). Find the plate in question to the right of the large gold Tivan Group logo. (Thanks to Ethan Holmes).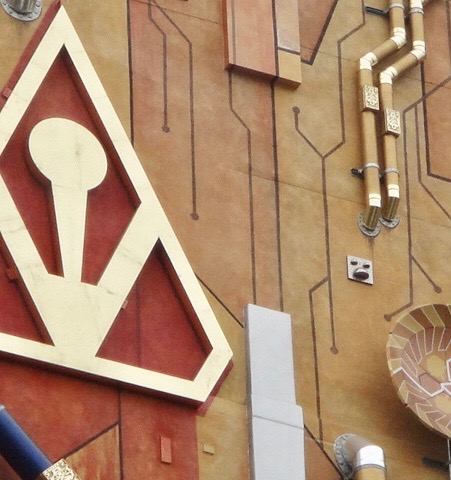 Inside the "Guardians of the Galaxy" attraction building, toward the far side of the second floor of the "boiler room" (before you board the ride vehicle), two images of bolts and metal circles are in the middle of a large pulley and chain device hanging from the ceiling. The images are below the device's large hook. Are they Hidden Mickeys? (Thanks to Ethan Holmes).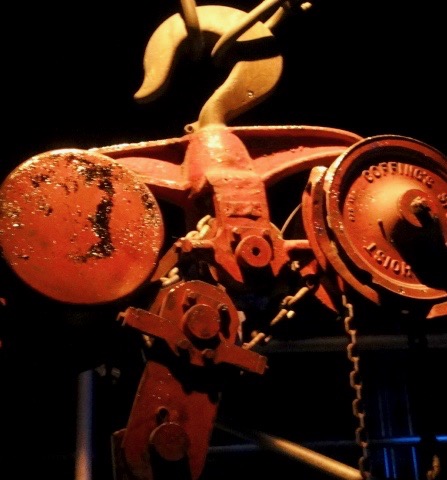 At "Luigi's Rollickin' Roadsters" in Cars Land, silver tire rims are displayed in three rows on a wall at the rear of the ride arena. (This tire rim display survived the re-imagining of this attraction). One rim, at the center of the bottom row, has three holes exposed (without bolts) in the middle of the rim that might form a classic Hidden Mickey tilted downward to the left. (Thanks to Steve Orme).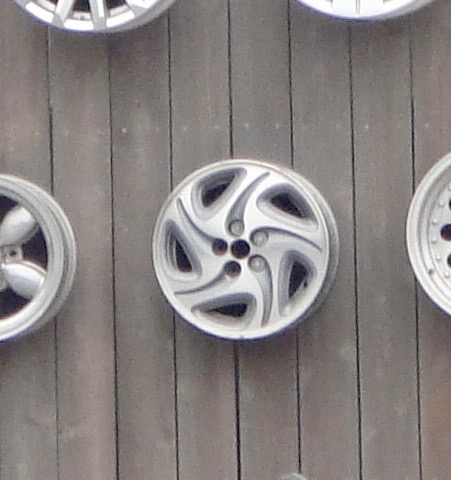 I've been debating about this image for a while. Find these three tires resting on the left side of the roof of a rickety garage at the rear of "Mater's Junkyard Jamboree" in Cars Land. What do you think – a Hidden Mickey? (Thanks to LMD Hidden Mickey Finders, Martin Lee, and Kristen and family).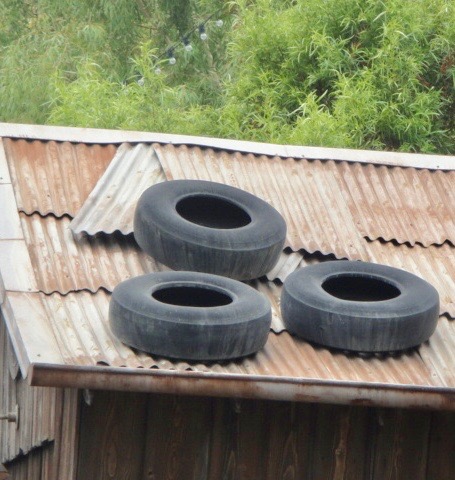 Another image has stuck around after the closing of "MuppetVision 3D" in Hollywood Land. Look high to the outside of a tower at the right rear of the seating area for Award Wieners to find two eyeballs sitting above a valve wheel. Is it Mickey? (Thanks to Ryan Ong).