I took a break from Epcot's Food and Wine Festival today to run over to the Magic Kingdom and see what progress had been made on Fantasyland since my last visit (back at the end of July).
I was happy to find that the new shop, Big Top Souvenirs had opened in the Storybook Circus section, so I spent some time wandering around and checking out the fantastic details.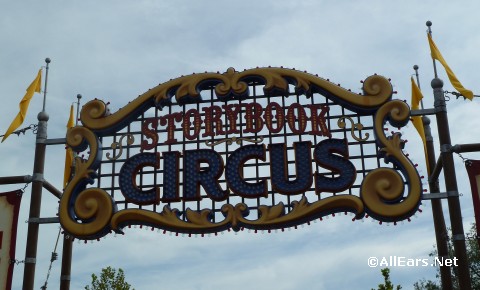 I love the circus tent motif, and they really have carried that theme out to an impressive degree, from the carpeting, made to look like canvas, to the sales desks that resemble circus train cars, to the trapeze and rope ladders suspended from the brightly lit ceiling. I especially liked the cast members' costumes.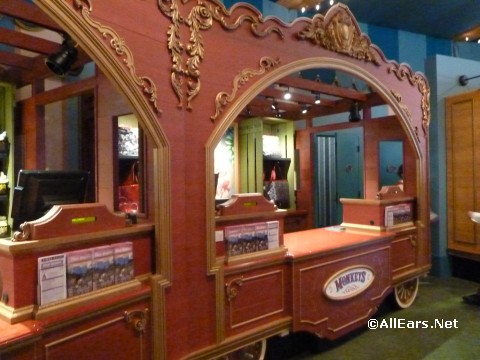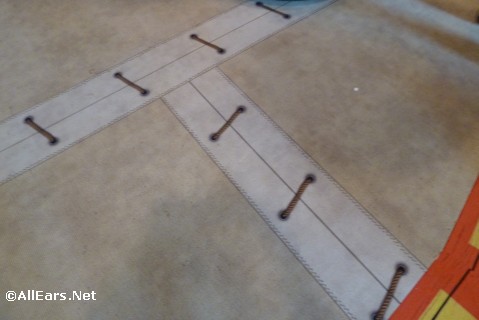 I didn't notice any merchandise that appeared to be specific to this shop, but still, it was all displayed in such a whimsical way it was very appealing.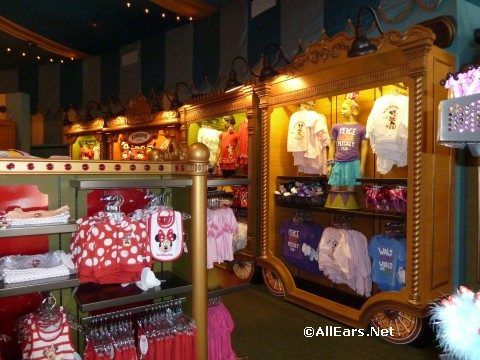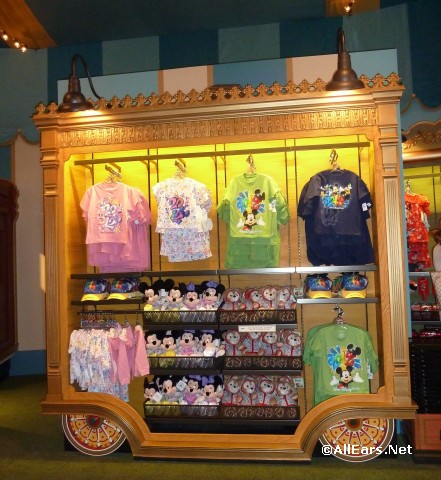 In the middle of the shop is a snack counter — Big Top Snacks — selling the types of goodies you get when you go to the circus: popcorn, cotton candy, caramel corn, slushies and caramel apples. But not just any caramel apples — these are gourmet apples, with personality.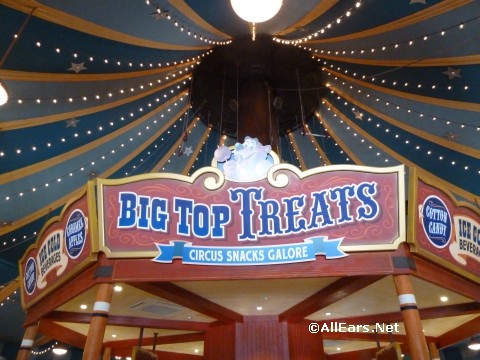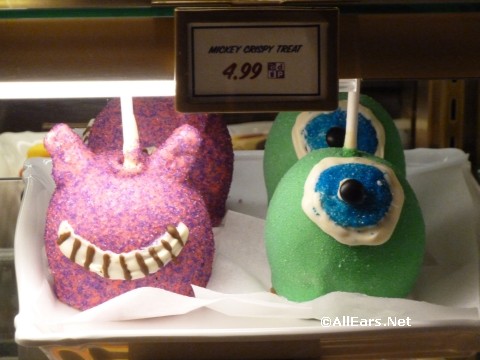 I watched them making some chocolate-covered apples for a while — loved that they were in the shape of Mickey, with marshmallows for the mouse ears.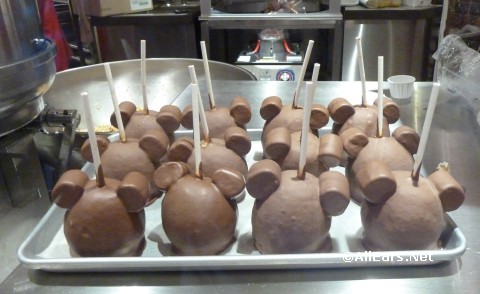 After leaving the shop, I wandered over to the other big tent, which will house a character greeting area called Pete's Silly Sideshow. Many thought it would be open this weekend, as well, but apparently its opening has been delayed. The outside of the tent piques your curiosity, though.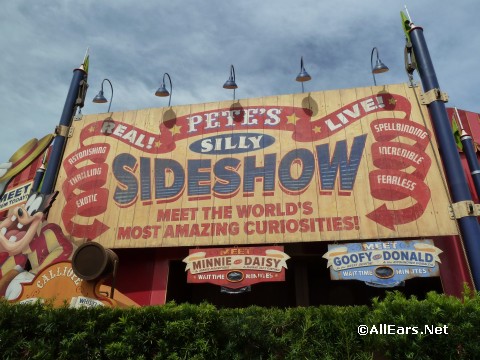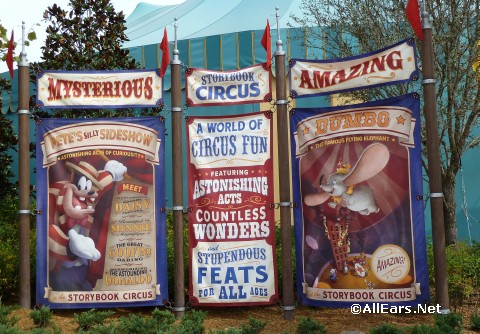 There were a number of other things in the area that were also new to me, like the covered Fastpass area for Barnstormer and Dumbo, which also has several picnic tables.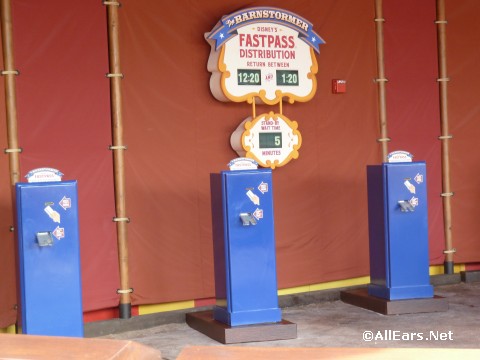 There were also some new snack carts (although didn't seem to be open as yet) with a brightly colored seating area.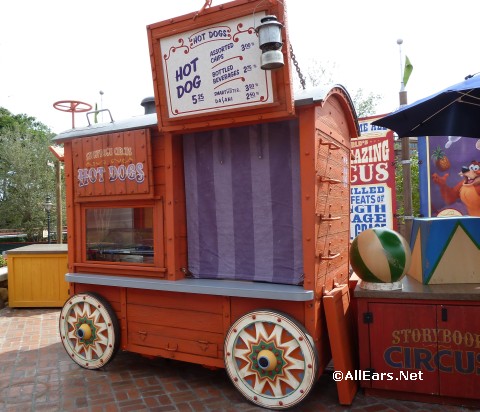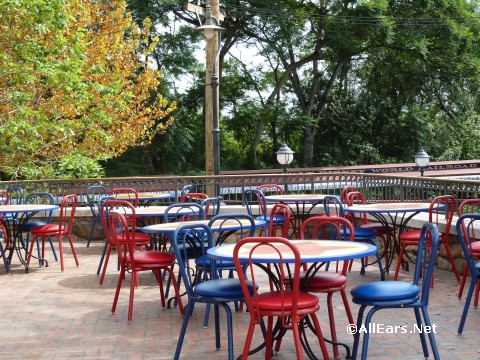 Just seeing all these little changes makes me even more anxious for the grand opening of the entire New Fantasyland on December 6!