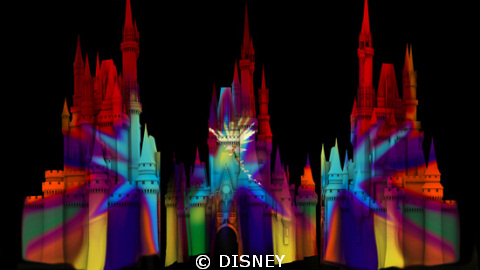 Celebrate the Magic – a Magic Kingdom Exclusive
A brand new nightime projection show on Cinderella Castle will debut in November!
Popular elements from the Magic, the Memories and You will be retained along with all new music, stories and special effects. Celebrate the Magic will be exclusive to the Magic Kingdom in Walt Disney World
"'Celebrate the Magic' takes us on a journey to the heart of the most beloved Disney stories and characters," said Show Director Katy Harris. "This amazing show will magically transform Cinderella Castle with spectacular projection effects, choreographed to a new music soundtrack. The show will be full of emotion and storytelling, proving that, with imagination and magic in our hearts, anything is possible." Guest photographs will no longer be displayed on the Castle.
To make way for the new show, the Magic, the Memories and You will end on September 3, 2012.