Recently, Tinker Bell and her friends moved to the Adventureland Veranda at Magic Kingdom. Just after you come over the Adventureland bridge from Main Street, it's to the right (next to Aloha Isle).
A sign "marks the spot" and gives the current wait time.
Some pictures have been hung on the walls.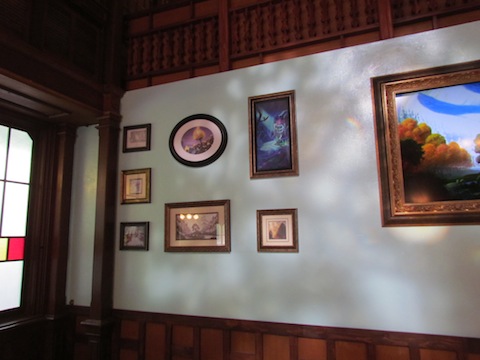 There's even an enchanted picture.
Before we made the turn to meet Tinker Bell and her friend, a Cast Member asked that we have our leaf books (autograph books), light boxes (cameras) and Pixie Passes (PhotoPasses) ready. He told us when we went through the portal, we would become 5 inches tall.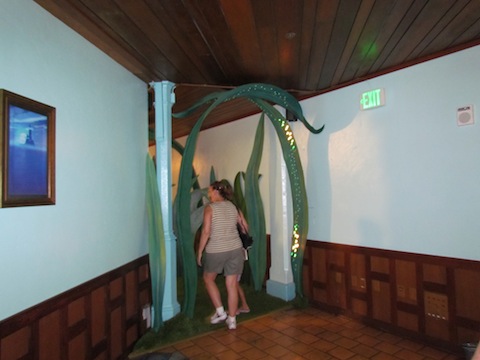 The meet-and-greet area is a visual treat- everything is very large because, remember, you're 5 inches tall now.
When we were there, Vidia was the first fairy we met. She was a hoot!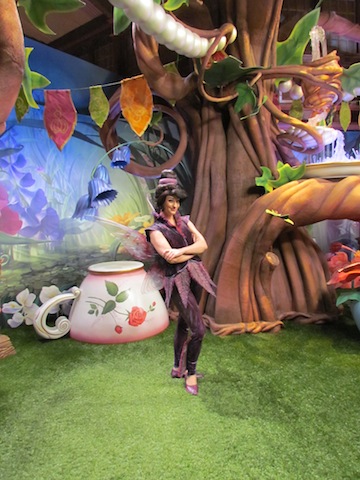 Tinker Bell was next.
Tink spent a couple of minutes showing me her lovely lamps and explaining how she sometimes catches fireflies for them so she can work at night.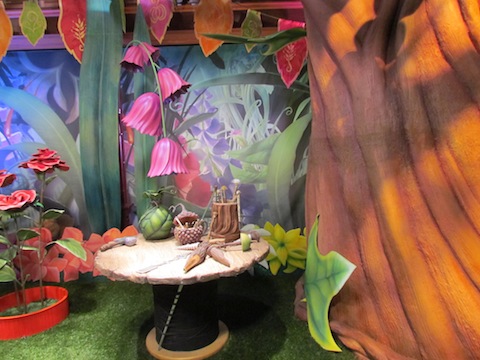 Here's a last look at the room before we headed out.