(Scroll down for today's annoucements and photographs which will be added throughout the day)
Day Three begins for the D23 Expo!
Today's block buster session will be Imagineering The Future of Disney Theme Parks – Jay Rasulo
Other highlights include (but hardly limited to):
So You Want to be an Imagineer
Disneynature Presentation
Growing up with Roy P. Disney
Refreshing a Classic – its a small world remake
Princess and the Frog Screening
The Making of US Presidents
D23 Expo Auction!
Signing sessions with: Russell Schroeder, Dan Hahn, Ted Thomas and JB Kaufman, Marty Sklar, and Thomas Kinkade.
TWITTER
The All Ears® Reporters will be posting text, audio and photos to Twitter.
AllEars® Team Coverage: http://twitter.com/D23Expo_AllEars
Deb Wills: http://twitter.com/allearsdeb
BLOGS
At the same time, AllEars® team member Jack Marshall will be back home, copying our Twitter photos and combining them with this daily blog. So, you can follow us either here, on Twitter or on Facebook.
And as time allows, our photographs will be posted below. (Remember we are on West Coast Time!)
Today's Photos and Announcements:
Deb: Day 3 of D23 Expo will begin soon. Jay Rasulo speaks! Hope there is a exciting announcement.
D23 members come to PookaLooz booth at 8 for cool steamboat willie key chain

Jeanine: Making Memories, blasting in the lobby. Welcome back to Expo!
EKSuccess Brands Booth Make a Free mini Scrapbook this am!!

Todays VoluntEAR project: Grow Green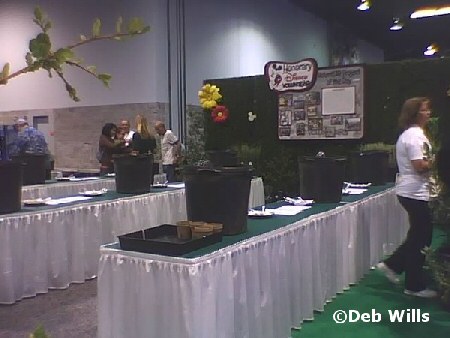 My finished Scrapbook!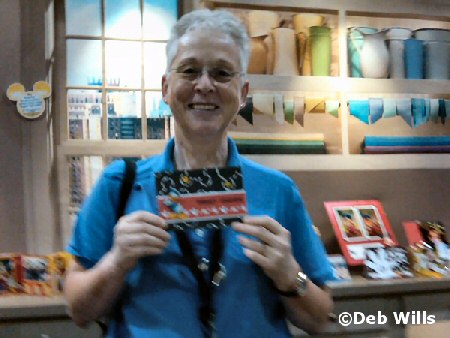 Momma and Mari at the Pookalooz Booth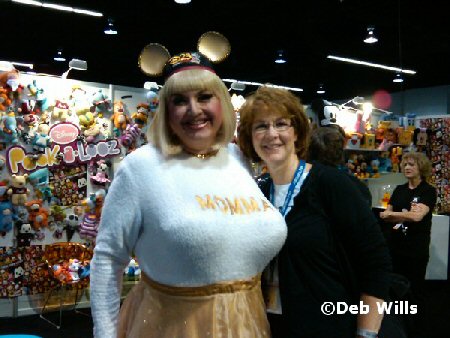 Gary at NFFC Booth Paige O'hara appearing today 2-4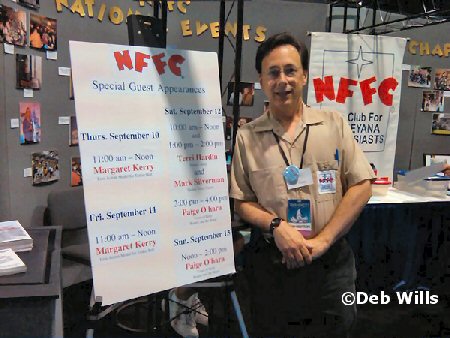 Beci: the line for general admission is around the bldg… Wow!

Jeanine: now loading for Who Wants To Be An Imagineer. The line was fairly sizeable, and the vouchers seemed largely irrelevant.
Beci: Deb Wills meeting and greeting at the Mouse Fan Travel booth

Lots of Costumes today at the Expo

Jeanine: Dex Tanksley, Imagineer on Indiana Jones and ToT, talks about his career start.

In a very long line for Jay Rasula 75 minutes before talk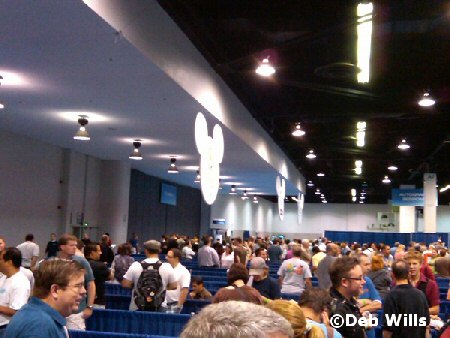 Lee Zimmerman of AllEars ready to video Jay Rasulo talk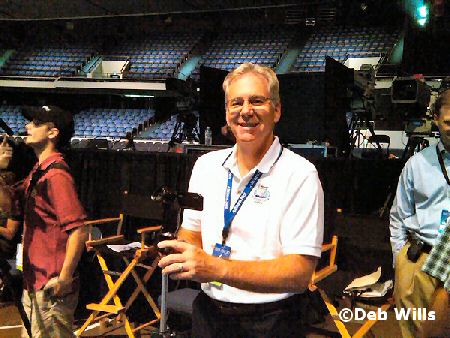 Waiting for Jay Rasulo talk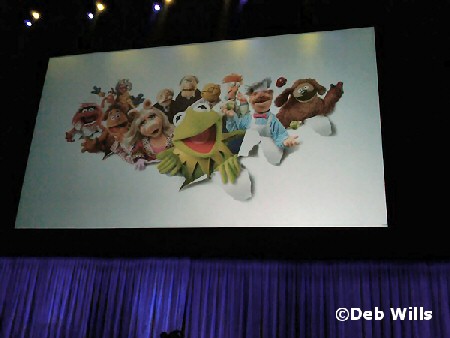 Sara: I just met John Tartaglia from Johnny & the Sprites!!!
Jeanine: did the big sprint down to the arena for the Rasulo talk.
Beci: most impressive queue line… Ever. Jay is a popular guy!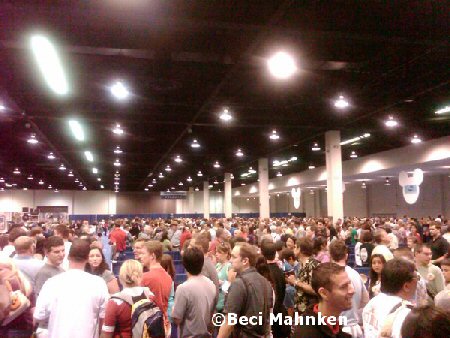 Beci: the canned food drive is going well. The castle is almost done!

Beci: today VoluntEARS Project planting for schools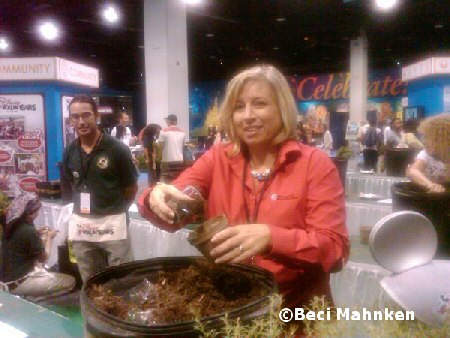 Arena filling for Jay Rasulo Talk @disneyd23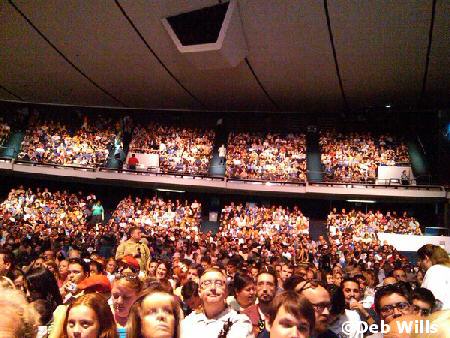 .
Rasulo on stage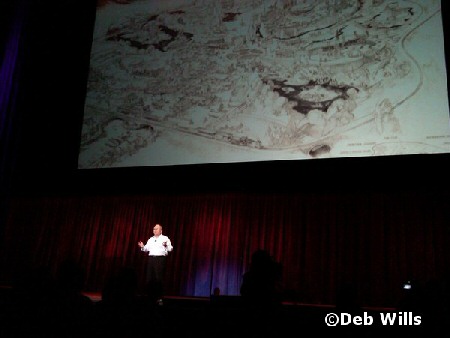 Fantasyland WDW Rumors TRUE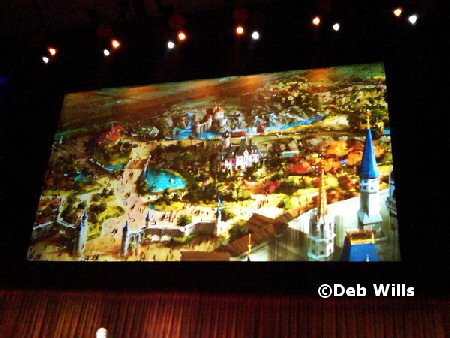 Ariel ride ETicket! WDW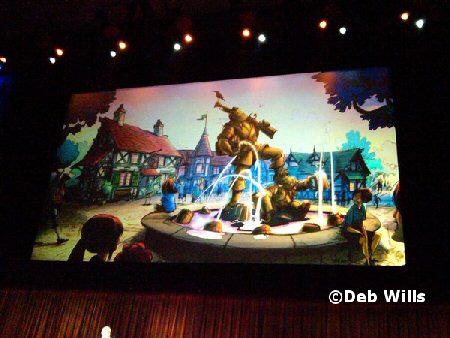 Expanded Dumbo attraction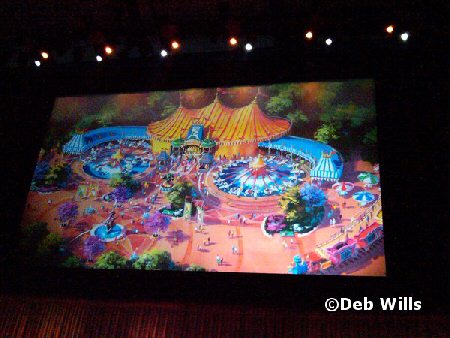 WDW New Fantasyland 2012

Cedric: just met Mark Silverman voice talent for Rod Sterling for the Tower of Terror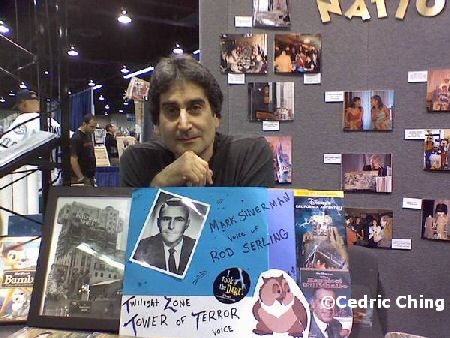 3 new lands Hong Kong DL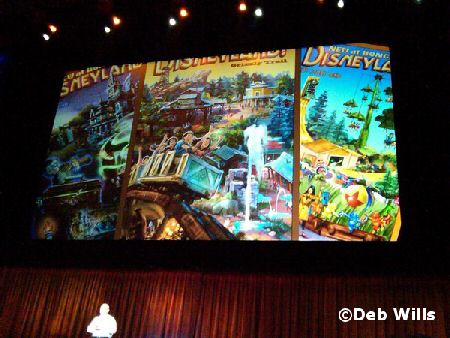 Future of theme parks – more guest interaction with the attraction.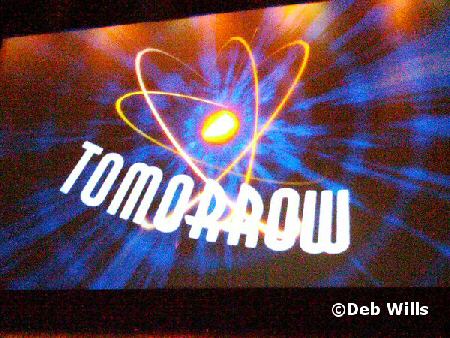 Sharing thoughts on new Carsland for DL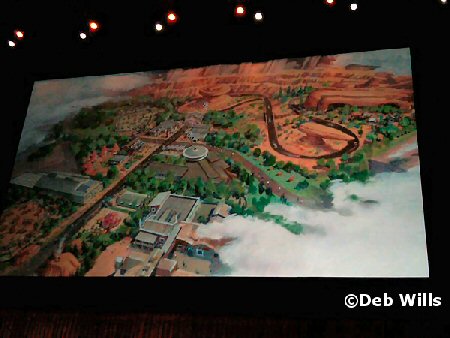 Another Dream Suite giveaway

New 3d Star Tours for DL

Cedric: Storyteller Theatre's queue now on 1st floor for 12:30pm show

Press conference 2 phases; 2012 for most; 2013 for Fairies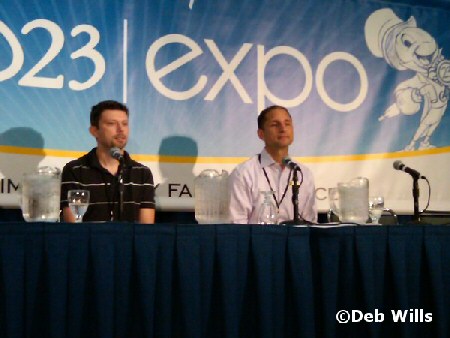 Toon town will completely go away at MK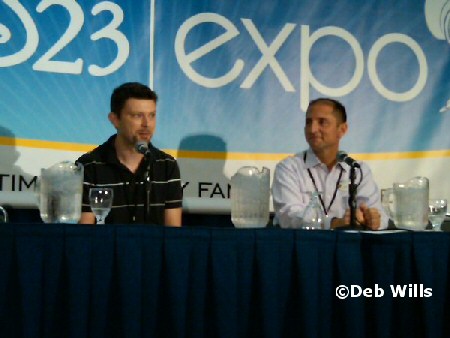 Jay Rasulo joins press conference

Star Tours will visit new destinations. Lots of changes. Fantasyland will be targeted to whole families including the boys.

Looking at major rehab for One Mans Dream in the future.. New artifacts, costumes etc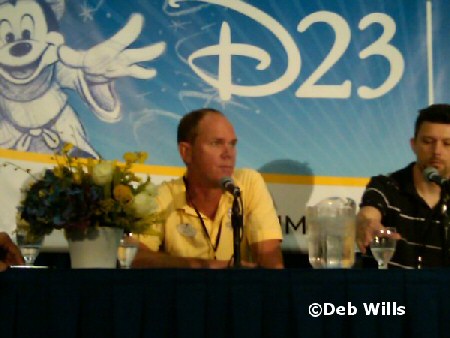 Ariel attraction Q and setup will be diff in DCA and WDW but actually ride the same.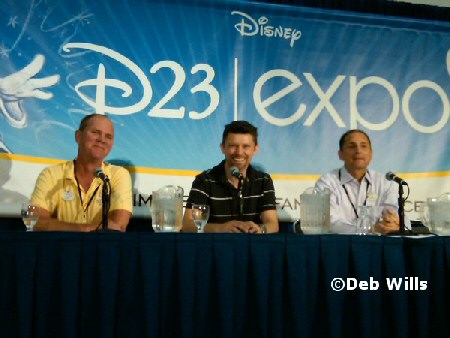 Packed house for Roy P. Disney

Jeanine: Neal Gabler sounds a lot like Regis Philbin
Beci: The storm troopers invaded the Mouse Fan Travel booth!

Storm Troopers are all around the Expo

Much more crowded today. Queue lines for Mickey!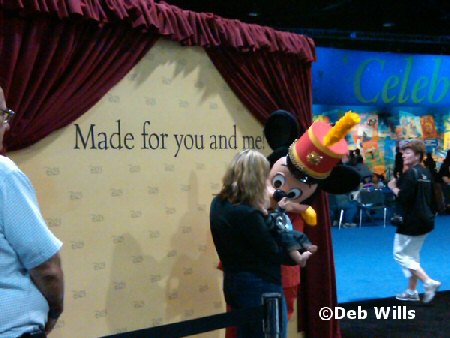 Storm Troopers planting seeds for environment

Disney Channel stars Chelsea Staub and Tiffany Thornton sign for fans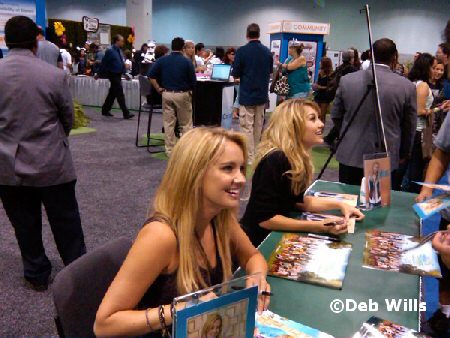 Disney Princess Storytime and Royal Manners show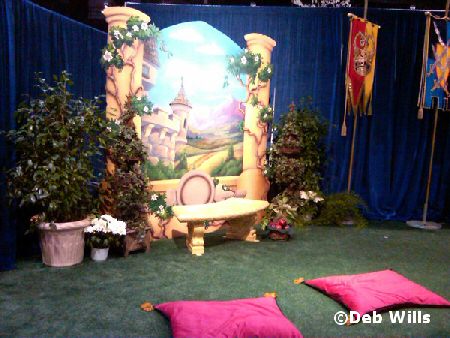 Sara: Busiest day by far! Lots of costumes. The excitement is palpable!
Jeanine: Toshio Kagami seen touring the Parks and Resorts booth!
Disney Fairytale Wedding Models

Thomas Kincade talks to a packed crowd!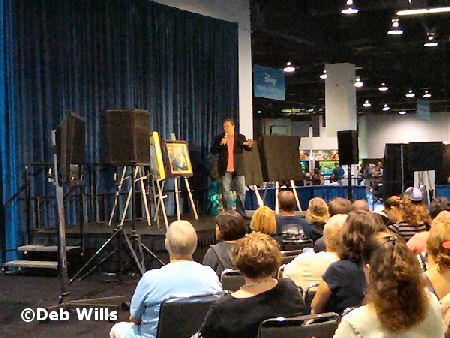 Next: Wait Line for 4:30 Making of US Presidents

Princess & the Frog delayed 45 minutes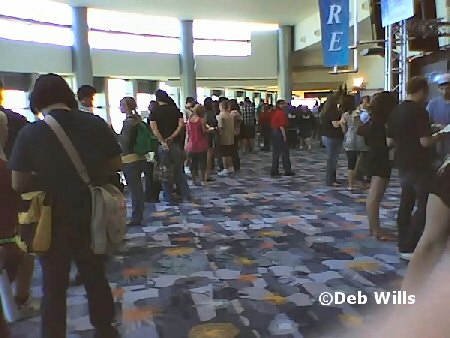 The Making of the U.S. Presidents talk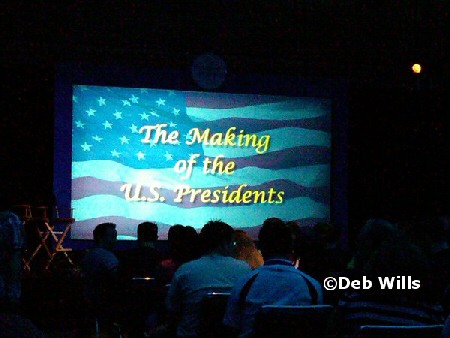 Hall of Presidents

More from Making of Hall of Presidents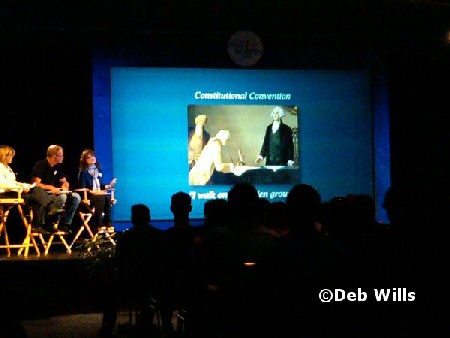 Imagineers visit the White House to meet with Pres-elect Obama and record his voice.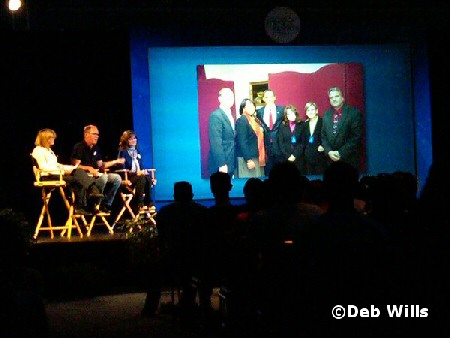 DMK: Princess & the Frog show started 90 minutes late! Delays Prep & Landing show until 6:30 or 7 p.m. — guess I won't see that now 🙁
DMK: Guess I'll go to the Lost Chords program instead… or not…
Tony Baxter talks about the new Mr. Lincoln show at Disneyland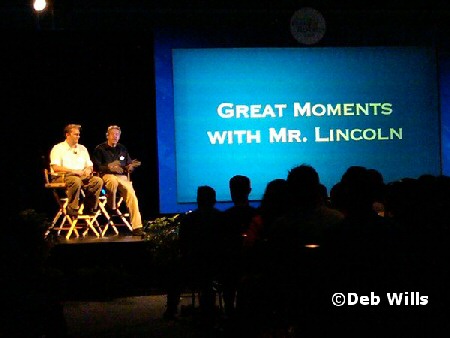 The Song "Two Brothers" will return to DL Mr. Lincoln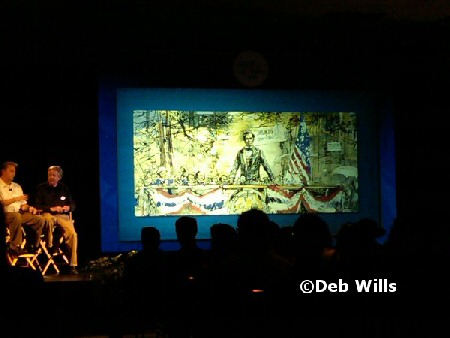 Lee: only Disney could turn an empty room into a ride, I mean show, que. 🙂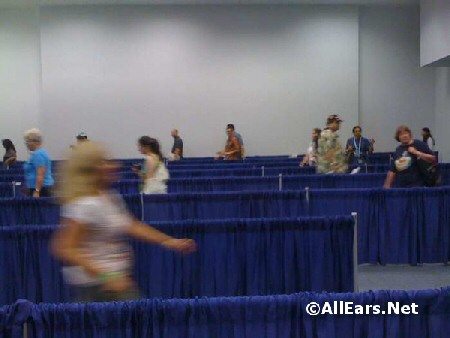 Stopped by Storytellers Sandbox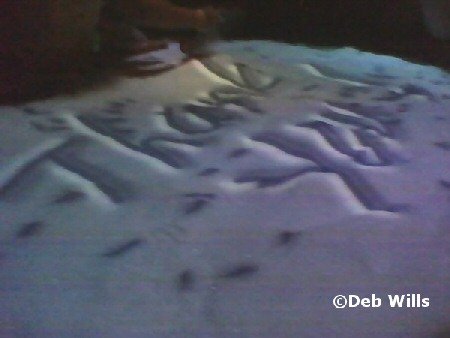 After Mr Lincoln show ends there will be a 2.5 minute photo montage with Golden Dreams Song that audience can sit and watch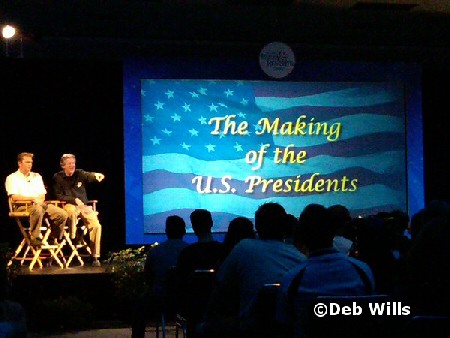 Lee: Lost Chords room is not full if anyone wants to show up late
Jeanine: The Disney Employee Choir sing deleted songs from the movies in Lost Chords