Depending on who you ask, the MagicBand and MagicBand+ have been the best, worst, most fun, confusing, pointless, amazing new addition to the Disney Parks in recent years.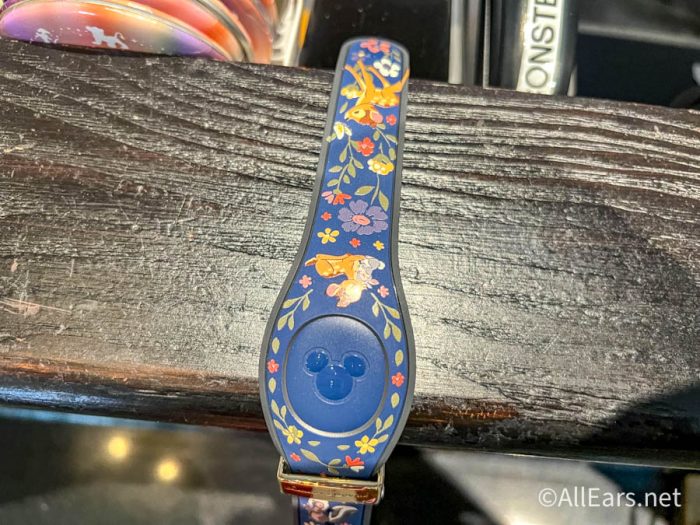 Yeeeahhhhh. It's pretty safe to say that MagicBands are pretty controversial among Disney fans, especially the MagicBand+ with its seemingly random haptics and effects. Although the MagicBand+ has been around for a little over a year, folks are still confused about several of its featured. We were also very confused about the same things at one point, but now we're here to help!
This post is going to serve as a guide to using your MagicBand+ as well as some important features. Let's go!
How do I turn off my MagicBand+?
The MagicBand+ features a chargeable battery that is supposed to last anywhere from one to three days, depending on how often it's used. To make the charge last as long as possible, or to get it to stop buzzing and lighting up every five seconds, some folks wish to power the device off.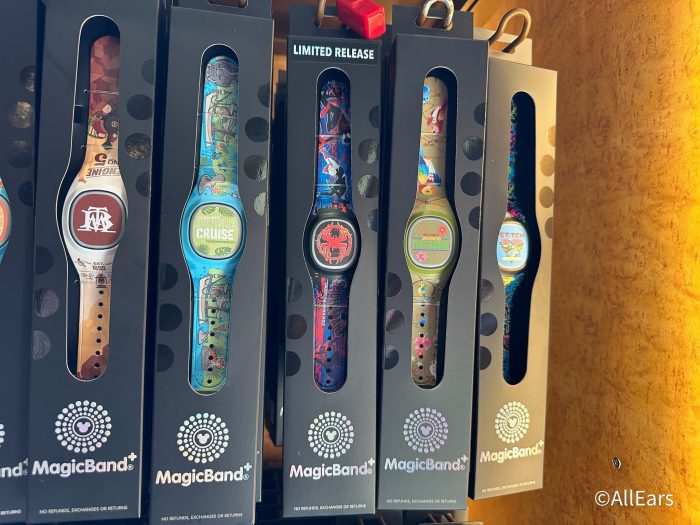 To do this, you'll simply press and hold the button on the back of the device until the band buzzes twice — about six seconds will do the trick. The LED light on the face of the band will turn red and circle the band in reverse, and that's how you'll know the power-down was successful. To turn it back on, just press and hold the same button for one second.
How often should I really be charging my MagicBand+?
The MagicBand+ comes with a chargeable battery as well as the charger. The band is advertised to last anywhere from one to three days without needing to be charged.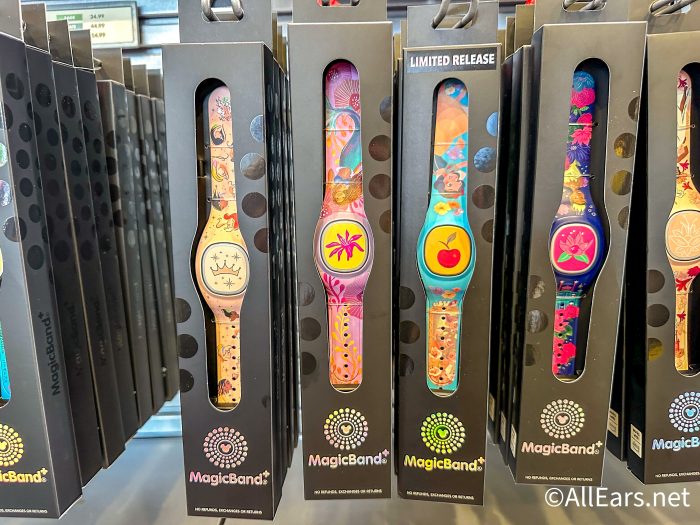 From experience, we'd recommend charging your MagicBand+ every night in the hotel room while you're sleeping, just like you'd charge your phone. Like, yes, your phone battery could technically last you three days if you didn't use any of it's benefits. However, it'll probably last one day at Disney if you're lucky. The MagicBand+ is the same way. If it dies, you won't be able to scan in to ANYTHING using the band. It's a good idea to just keep it charged.
Can I charge my MagicBand+ in the parks?
Yes, if you have the charger with you as well as a "brick" that connects the USB to the outlet, you can charge your MagicBand+ using an outlet that you find in the park.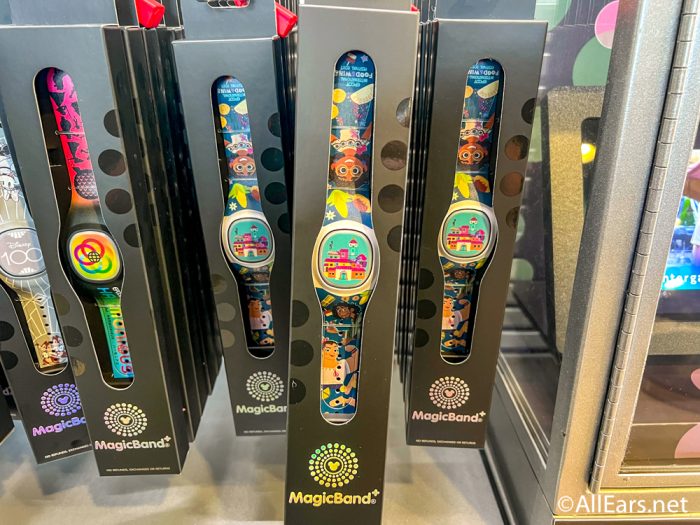 If you have a USB-compatible portable charger, that will work, too!
Do I have to re-buy a MagicBand+ every time I visit the Disney Parks?
No! You can re-use the same MagicBand+ each time you return to the Disney Parks.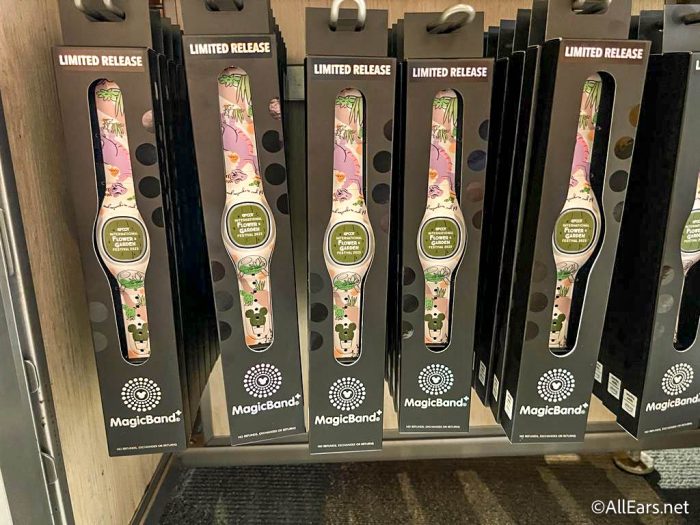 To do this, you'll link the band to your account online (which you already have to do to activate the band, anyway), and then for future trips, you'll link your ticket or Annual Pass to the same band the same way you did it the first time. The option to link should automatically pop up when you purchase tickets online.
Can I share my MagicBand+?
Nope! Once you link your MagicBand+ to your account, you are the only person who can use that MagicBand+.
Each person in your party needs their own MagicBand+ to scan in. You can't link multiple accounts to the same band OR switch it to a different account.
And there you have it! We'll continue to keep you updated with Disney news and advice, so make sure to follow along for more so that you're always in the know.
Join the AllEars.net Newsletter to stay on top of ALL the breaking Disney News! You'll also get access to AllEars tips, reviews, trivia, and MORE! Click here to Subscribe!

Do you have a MagicBand+? Let us know in the comments!