Some Disney World hotels are absolutely amazing, but that does NOT mean they're perfect. In fact, you could encounter massive issues at the Disney World hotel that you once thought would be the resort of your dreams. But we can help.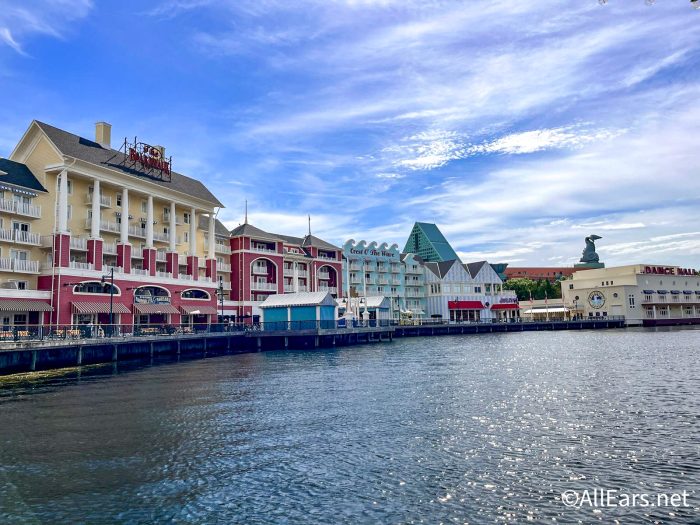 We've stayed at EVERY Disney World hotel, so we know what's great…and not so great at each of them. We've got room tours and pages dedicated to the hotels so you can really explore what might work best for you. But, today we're taking a look at one specific hotel — Disney's BoardWalk Inn — to warn you about a big problem you might encounter there.
For those unfamiliar with it, Disney's BoardWalk Inn is a deluxe Disney World hotel that is located (unsurprisingly) on Disney's BoardWalk. It's right along Crescent Lake, has views of the EPCOT fireworks, is within walking distance to both EPCOT and Disney's Hollywood Studios (as well as several surrounding hotels), has boat access to EPCOT and Hollywood Studios too, and is meant to have the feel of a sort of Coney Island-style boardwalk.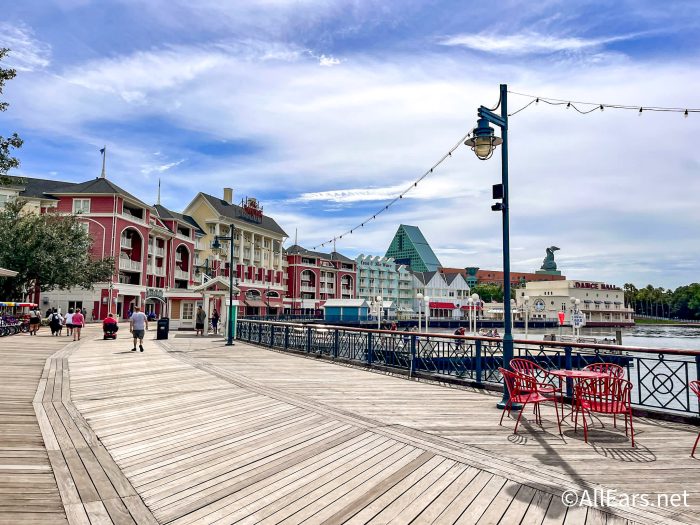 There are so MANY things to appreciate about Disney's BoardWalk Inn — from its location to its dining options — and it is beloved by many Disney fans. In fact, there's a whole slew of reasons why the hotel might totally be worth it for you (we have a whole post dedicated to just that!), but there's one big thing that might be an issue for you if you stay here.
Location, Location, Location
In some ways, the BoardWalk Inn's greatest strength is also its biggest downfall.
The rooms at Disney's BoardWalk Inn are generally located just above all of the action — right along Crescent Lake and above the restaurants and fun below. And the hotel itself is basically spread out along this general area. That can be a great thing or a terrible one.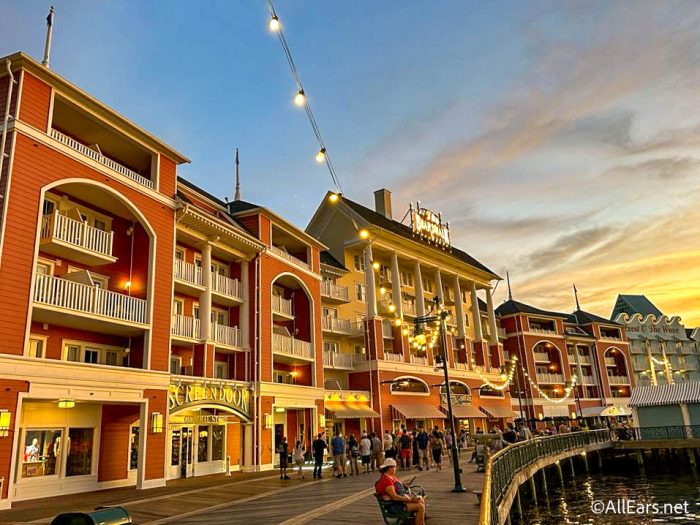 There are plenty of fun things to do along the BoardWalk, including various Table Service and Quick Service restaurants to visit, a dance hall (yes, where you can go DANCE!), a magic-themed bar, and even a dueling pianos bar.
But the real key is that none of these spots are exclusive to guests of the BoardWalk Inn or its neighboring hotels.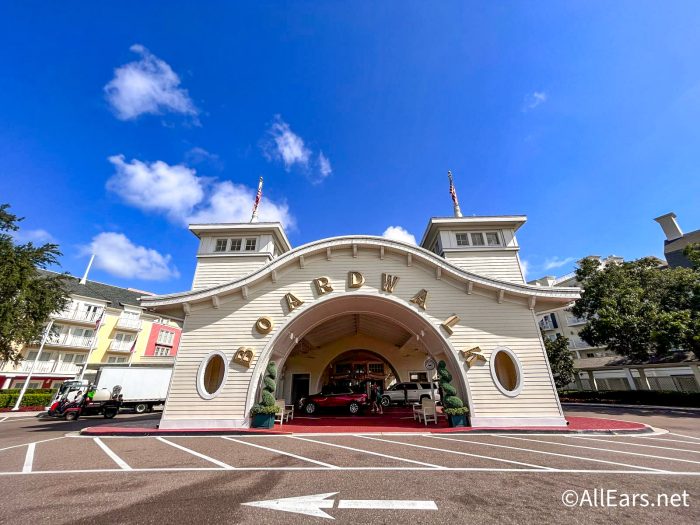 Anyone (so long as they can get to the area via Skyliner, walking through EPCOT or Hollywood Studios, etc.) can explore the BoardWalk, its restaurants, etc. The only areas that are exclusive to guests of Disney's BoardWalk Inn are the hotel's pools and things like its gym. But the restaurants and shops along the BoardWalk, all located just below many of the hotel's rooms, can be accessed by anyone.
This entire area and all that it has to offer might be fantastic for those staying at the hotel (or nearby hotels) who want entertainment and food without having to enter the parks. It can also be great for those staying at other hotels who want to explore the area, and even for those not staying at Disney hotels (Orlando locals, etc.) looking for a place to eat and relax.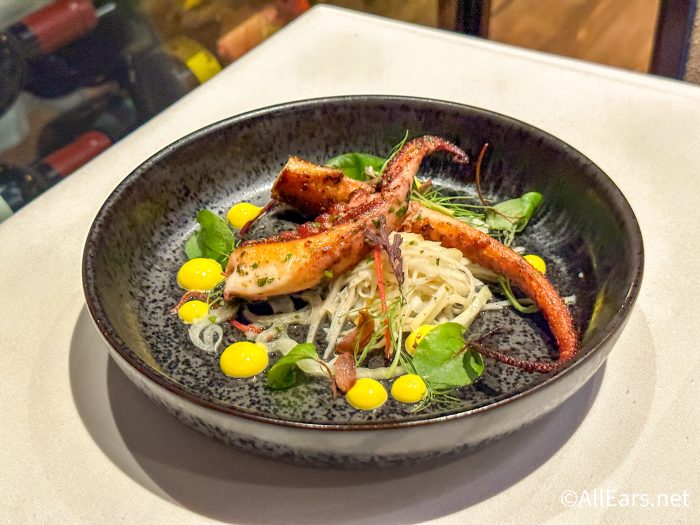 But, that can also make the hotel as a whole feel significantly less private than other Disney World hotels that are more tucked away. Sure, anyone can hop on a Disney bus from EPCOT to Disney's Port Orleans Resort — French Quarter to grab beignets there, but it might not be done all that frequently since the options at that hotel in terms of entertainment and food are more limited. That's the case for quite a few Disney World hotels.
But, the ease of access to the BoardWalk area from various hotels and parks, the number of things to do while there, and the fact that many of its rooms are located just above the action can make this hotel feel different — less private. Even if the area isn't packed or busy with other guests, it can still feel a little more exposed and less exclusive than other places.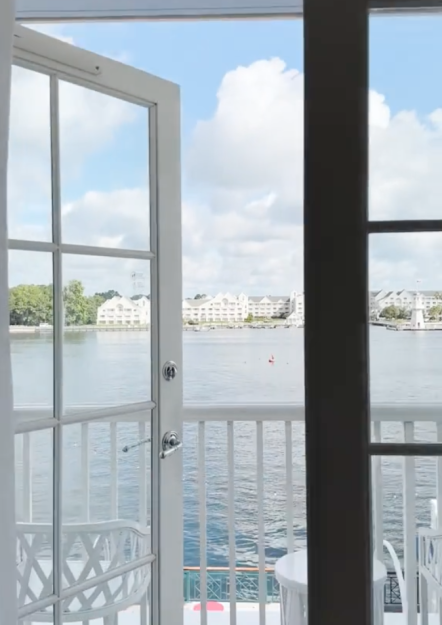 Another thing to consider is the type of offerings here. Some of the entertainment or dining options have a more adult feel to them. For example, Jellyrolls — the dueling piano bar — doesn't really serve food, is mainly an entertainment location/bar, is only for those ages 21 and up, and even has a cover charge. That — along with some of the other options around the BoardWalk — can lend the area to have a more adult feel at times, particularly at night.
Again, that might be the perfect vibe for you. But if you're traveling with little kiddos, it might not be the right atmosphere.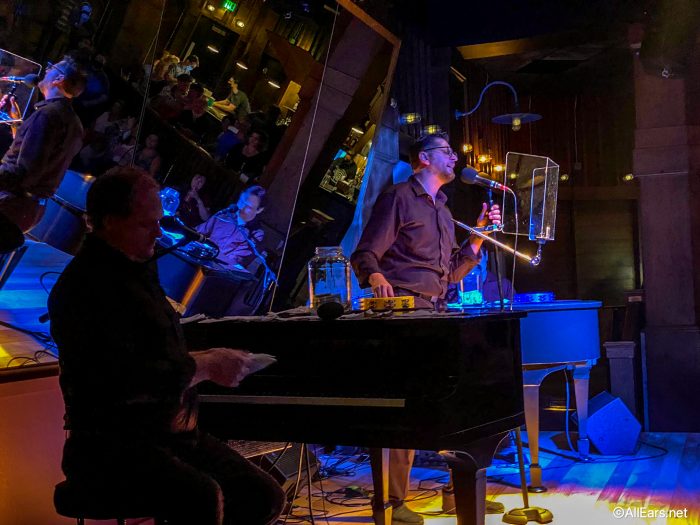 Overall, you'll have to decide whether the feel of the hotel area and just how open the area is to others (and how others do like to explore the area and take advantage of its offerings) is a benefit or if it's something that'll result in a feel that isn't quite what you had hoped for.
While this is probably the main issue for those considering a stay at the BoardWalk, we do want to highlight a few others.
Construction
First, there is a good amount of construction going on at the BoardWalk Inn or around the BoardWalk area these days. During recent trips, we've found that the lobby bathrooms at the hotel have been closed as construction takes place there, so there's some ongoing work that you could encounter.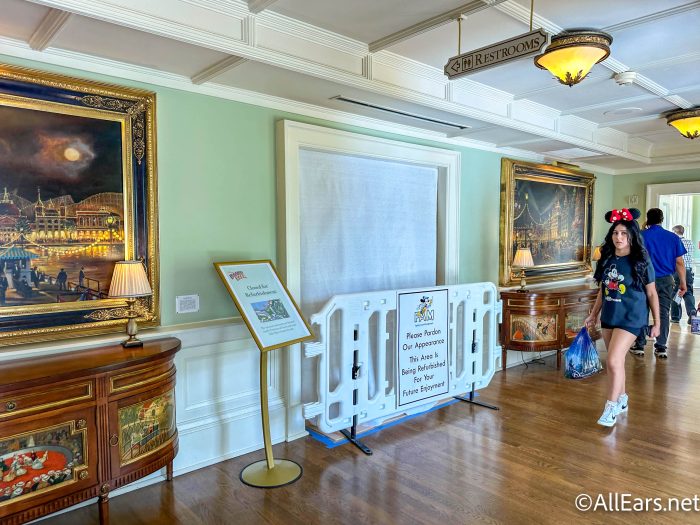 The hotel rooms themselves have also been in the process of being refurbished…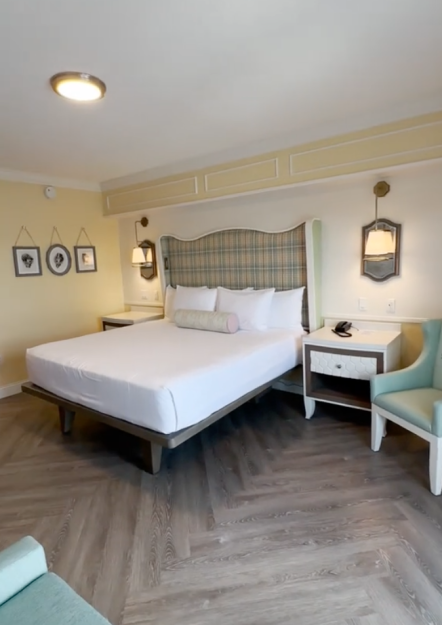 …and nearby, along the BoardWalk, a brand new restaurant — The Cake Bake Shop — is under construction.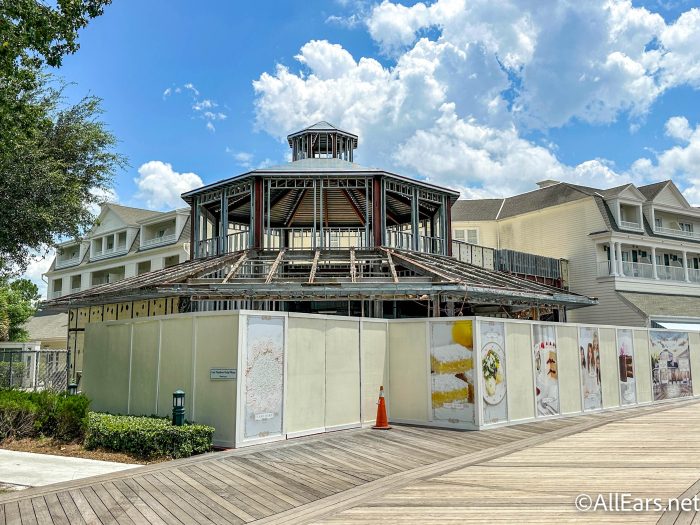 That should open in 2023, so construction will end on that front, but if you're staying in the next few weeks/months, it's something to consider.
Food for Picky Eaters
While there are lots of dining locations along the BoardWalk for hotel guests and others to enjoy, there isn't necessarily all that much for super picky eaters. When it comes to Quick Service food, many folks may be used to the "standard" Disney World hotel food court with staples for the little ones — chicken tenders, hamburgers, and whatnot. But no such "standard" food court exists at the BoardWalk.
Instead, the main Quick Service restaurant for the BoardWalk Inn is BoardWalk Deli. This is a spot that does serve up some seriously tasty eats, but they're more along the lines of sandwiches, baked treats, and things of that nature. No chicken tenders or burgers here.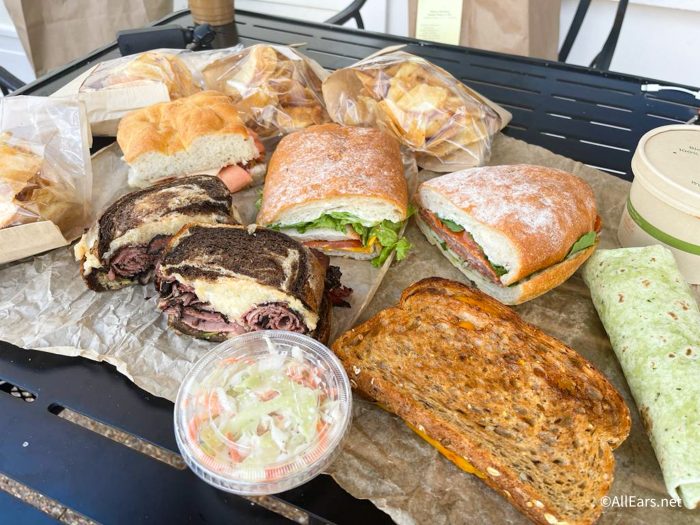 For many that might not be an issue, but for others, it could be. Nearby on the BoardWalk is also the BoardWalk Pizza Window, so that might satisfy some picky eaters. The good news? While there might not be a more standard food court at the BoardWalk, you can take a walk over to Disney's Beach Club Resort and stop by Beach Club Marketplace (or go to Disney's Yacht Club and try The Market at Ale and Compass) where there are some other options, like a hot dog, for kiddos. So at least you do have access to various other options — just be sure to check those menus and see if there's anything your little ones will eat there.
Price
Another thing to consider when it comes to the BoardWalk Inn is its price. As a Deluxe Resort, it is toward the very TOP of Disney's pricing range and one of the most expensive hotels on property. The Resort also has Disney Vacation Club villas, and those can be pricey too.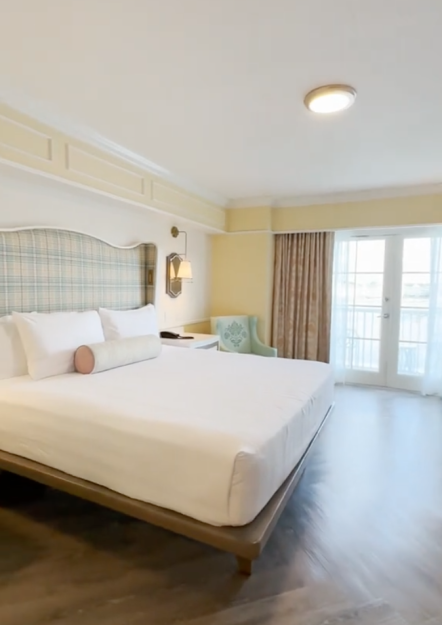 Room rates here can (generally) start around $597 per night and reach around $1,100 for a standard room (before you even hit club level). That can be a tough price to swallow.
Not a Bunch of Disney Theming
Finally, while there is some light Disney theming here and there, this is not the type of Disney World hotel where you'll find character designs everywhere. The theming is very much toned down.
For some, that can be a great thing — an escape from the Mouse at the end of the day. For others, it might be a real letdown if they were hoping to feel immersed in strong Disney theming from the second they open their eyes each morning to the second they go to sleep each night.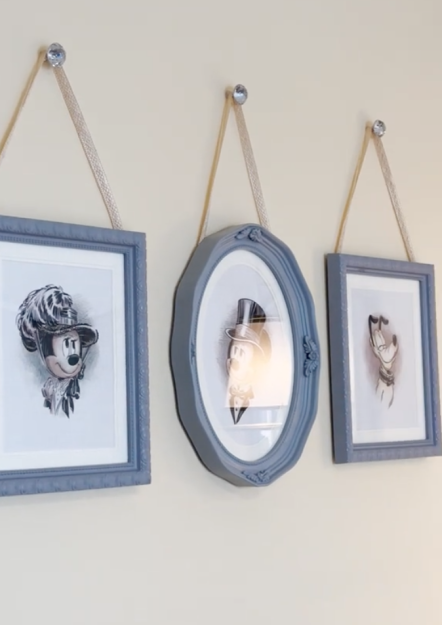 It's especially something to consider if you're traveling with little kiddos who might instead prefer the over-the-top decor of a hotel like Disney's Art of Animation Resort.
And that's a look at some of the problems you might encounter at Disney's BoardWalk Inn. But again, it's good to remember that some of these might not be problems at all for you! It really just depends on the vibe you're going for, what your hotel needs are, and who you'll be traveling with.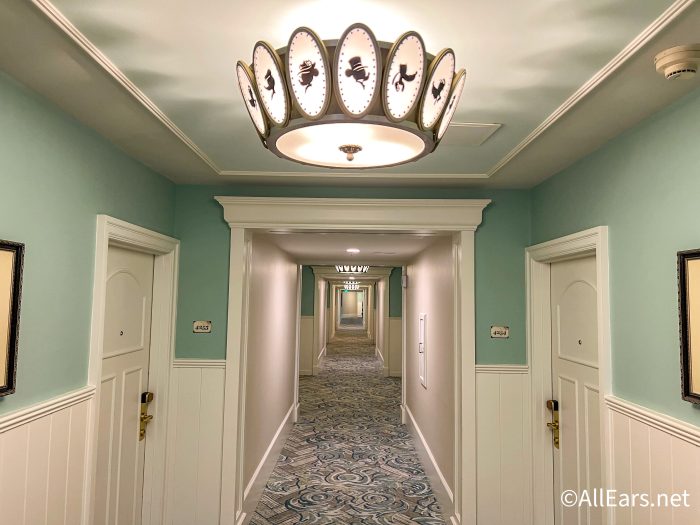 For more hotel help, check out our video below where Quincy ranks EVERY Disney World hotel! And stay tuned for more news.
Need a vacation from planning your vacation?
Feeling overwhelmed planning your dream Disney vacation? Our friends at MouseFanTravel.com have got you covered! They'll wait on hold for HOURS to get discounts you haven't even read about yet. Plus, they'll help you create an itinerary that's absolutely perfect for you, because they're agents are Disney pros and know ALL the inside tips. I mean they are friends with us after-all.
The best part? They take all the stress off your shoulders, so you can kick back and truly enjoy your vacation. Their services are 100% free, so what are you waiting for? Get a quote from their amazing team today!
Join the AllEars.net Newsletter to stay on top of ALL the breaking Disney News! You'll also get access to AllEars tips, reviews, trivia, and MORE! Click here to Subscribe!