We've talked a lot about the changes made to Genie+ since the system first launched at Disney World in 2021…but what about the changes that have hit Individual Lightning Lanes (pay-per-ride) specifically?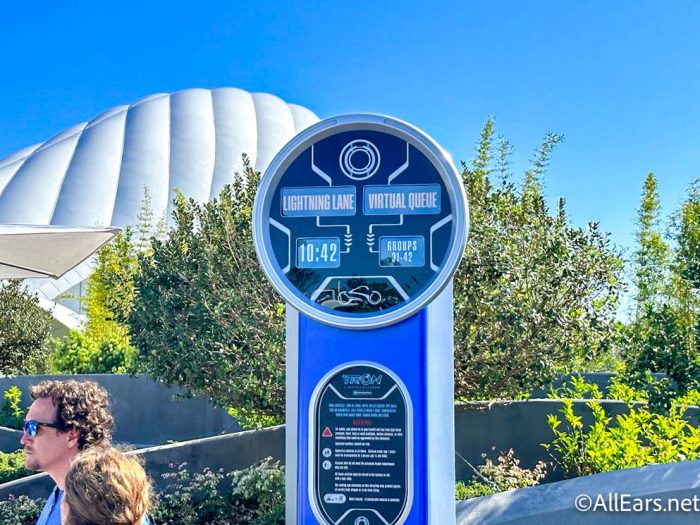 In the past year and a half, we've seen Disney World change the list of rides available via Individual Lightning Lane multiple times, removing several attractions that were originally on the list (like Space Mountain, Frozen Ever After, and Expedition Everest). But we've also seen some new rides added…namely two big coasters that opened within the past year!
Yep, we're talking about Guardians of the Galaxy: Cosmic Rewind at EPCOT and TRON Lightcycle / Run at Magic Kingdom. Both of these joined the list of Individual Lightning Lanes (ILL) when they first opened, and both have remained on that list since. The cost for each Individual Lightning Lane varies depending on the day, but recently we've noticed some weird trends with availability.
We've been keeping a watch on Genie+ and those Individual Lightning Lanes to look out for any abnormalities, but this week in particular, we took a closer look at the availability of certain Individual Lightning Lanes. And what we found was a little surprising!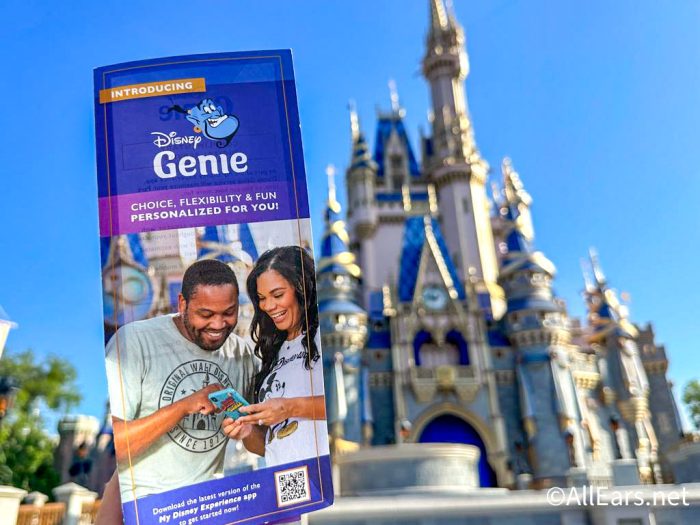 For several days, both TRON and Guardians had VERY open availability in terms of Individual Lightning Lane return times. On one recent occasion when we checked throughout the day, there were multiple times when we could've purchased an Individual Lightning Lane for either ride with a return time of 30 minutes or sooner. On top of that, there was fairly consistent availability for the afternoon and evening.
On one day, shortly before 2PM, we saw that there were still several Individual Lightning Lane times left for TRON for that day, though some of the nighttime ones had sold out (likely because the ride is known for its spectacular nighttime lighting).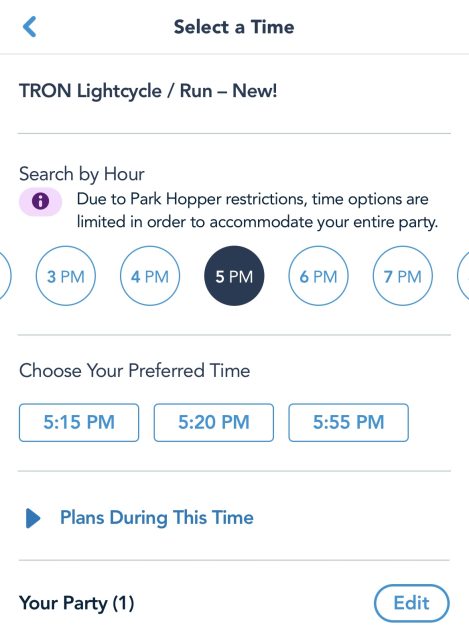 For Guardians of the Galaxy: Cosmic Rewind, this might not be quite as shocking since the ride has been open almost a year, and getting on the coaster isn't as challenging as it once was. It still operates on a virtual queue system and while the 7AM virtual queue drop fills quickly, the 1PM virtual queue drop frequently stays open for hours before filling up.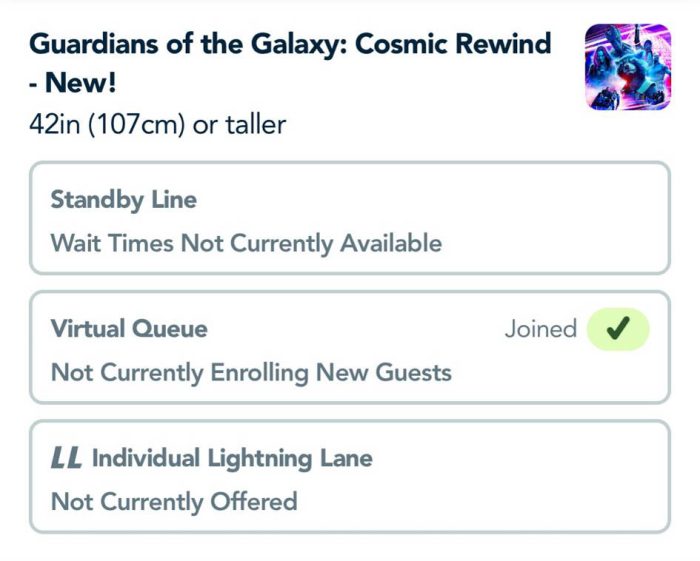 But for TRON Lightcycle / Run, this is surprising news. The ride has been "officially" barely open for just over a month. Since the ride opened, the Individual Lightning Lane price has stayed pretty steadily at $20, so it's possible that the cost is higher than what people want to pay when they could just try for the virtual queue instead.
It's possible that the timing is also to blame. Guardians of the Galaxy: Cosmic Rewind opened in 2022 around Memorial Day weekend (meaning summer break came right after). TRON opened ahead of Spring Break but it's possible Disney has simply hit a "slower" period of crowds now, affecting things.
It's also possible that Guardians simply has more fans or interest than TRON does, considering the fact that the Guardians films have been released more recently and some fans may not be as familiar with the TRON franchise.
Both rides have experienced some level of controversy. For Guardians, the main issue visitors complained about is the possibility of motion sickness. The ride was known to cause nausea for some people who don't do well with roller coasters or spinning. But the beloved characters in the pre-show and the novelty of trying to get all of the different songs on the ride made it a pretty big hit with many fans who could stomach it.
But for TRON, there are two main complaints we've heard. The first has to do with the length of the ride — it's fairly short, only about a minute long from start to finish. Some guests have been upset that the ride isn't longer.
The other complaint has to do with the seating arrangements. To ride, you hop aboard a Lightcycle, which some consider to be uncomfortable. The seats can also be restricting for those with larger calves/legs, and some guests have been turned away from the regular ride vehicles and moved to sit in the accessible seating on the back of some trains.
Perhaps some of these complaints about TRON are what's making it easier to buy an Individual Lightning Lane for the ride. It's also just possible that Disney has more Individual Lightning Lane availability for that ride in particular, perhaps due to its short length. As summer rolls around, we'll be able to get a better picture of its popularity and compare it a little more closely with Guardians.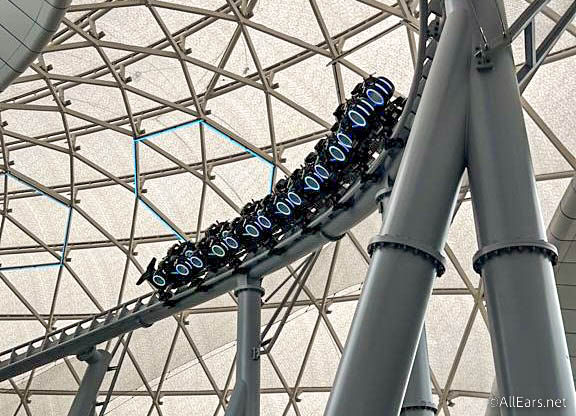 But until then, you'll have to decide whether you want to opt for the virtual queue or grab an Individual Lightning Lane for TRON (or try for both). You may find more Individual Lightning Lane availability than you had expected — and that's not necessarily a bad thing!
Keep in mind that Individual Lightning Lanes are available to purchase for Disney hotel guests at 7AM each day and to regular non-hotel guests at park opening time.
We'll keep you in the loop with any more Genie+ news and changes, so stay tuned to AllEars for the latest!
Would you rather ride TRON Lightcycle / Run or Guardians of the Galaxy: Cosmic Rewind? Tell us in the comments!