DISCLOSURE: This post may contain affiliate links, which means when you click a link and make a purchase, we receive a commission.
It's springtime in Disney World and that means it's time to talk about essentials.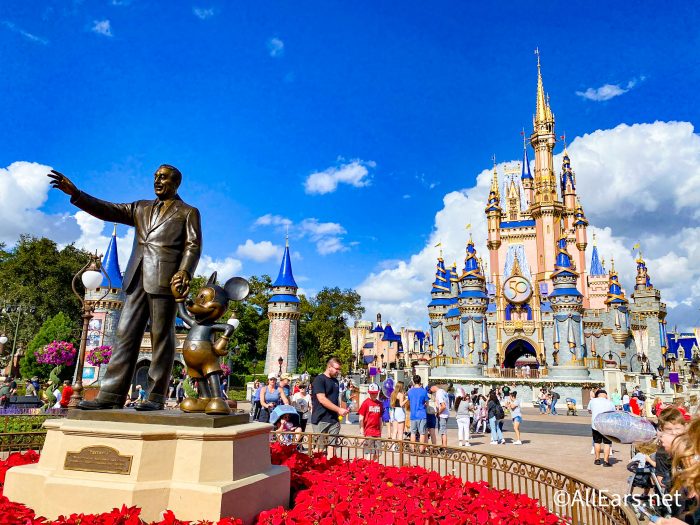 Disney has some pretty exciting things coming up in the near future with the official opening of Tron Lightcycle Run, the new restaurant Roundup Rodeo BBQ, and the continuation of Disney 100, a celebration of 100 years of the Walt Disney Company. So that means it's time to do our own roundup of springtime fashion essentials! 
Going to Walt Disney World in the springtime can be a bit confusing! From the pretty chilly early mornings to the swelteringly hot afternoons, it's hard to know the right thing to wear, especially if you aren't in Orlando often.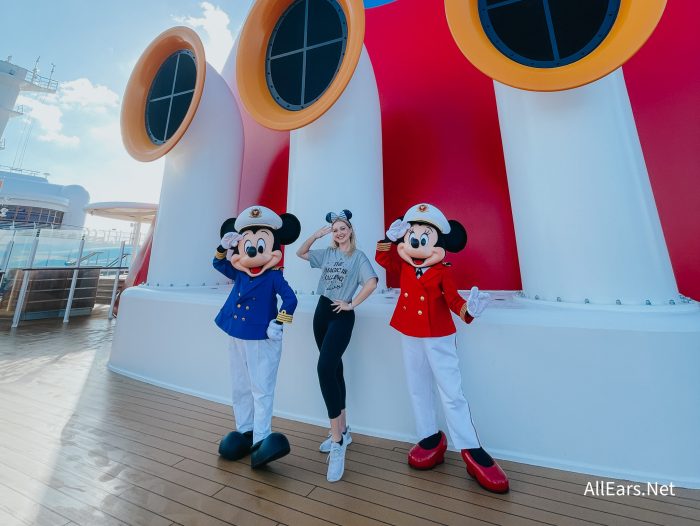 While it might seem silly to some, bad outfit choices can ruin your day!  Here are five of my springtime essentials for your next Disney World trip to help you negate the weird weather. (Don't forget, AllEarsStyle has tons of other park essentials and outfit ideas too!) 
First up, I always have my favorite sweatshirt with me during these weird weather months! This Mickey Mouse Walt Disney Studios Pullover is a game changer.
This sweatshirt helps keep me warm when it's cold outside in the early mornings, but it's lightweight enough that I don't mind carrying it when it's hot later in the day. You can grab yours online!
Another thing that you can expect in the springtime at Disney World is rain! Now it tends to rain quite a bit in Orlando year-round, but the afternoon showers start to become more frequent during this time. That's why I always have my Mini Travel Umbrella with me.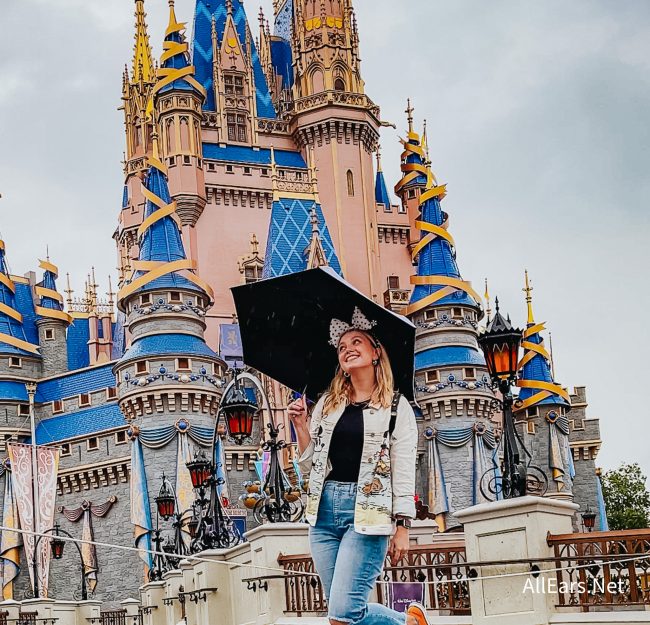 This mini umbrella comes with a traveling case and is super lightweight. (Get the purple one so we can match!)
If an umbrella isn't really your style, I also love to keep a poncho with me! This Waterproof Rain Coat Poncho with Hood is super cool in my opinion.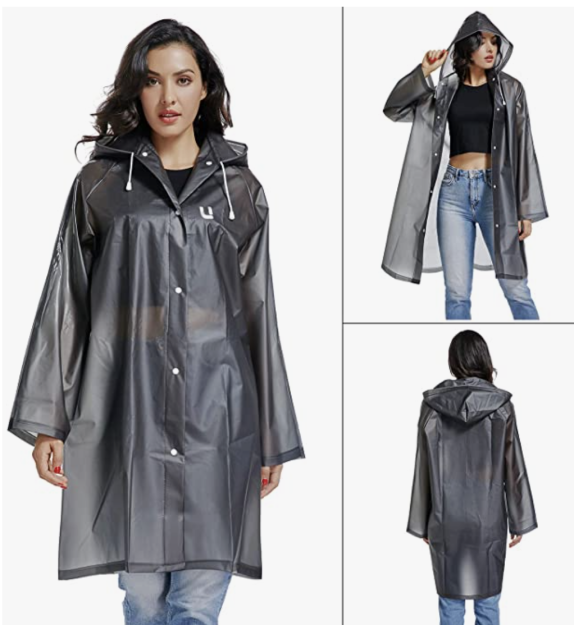 You can buy ponchos in the park or even cheaper ones before you leave but I'm the type that prefers something a bit sturdier.
Staying on the rain track of mind, when it comes to shoes in the spring, I have traditionally chosen tennis shoes, but I hate the feeling of wet socks and shoes! So this year I'm trying out these Teva Universal Comfortable Quick-Drying Casual Sport Sandals!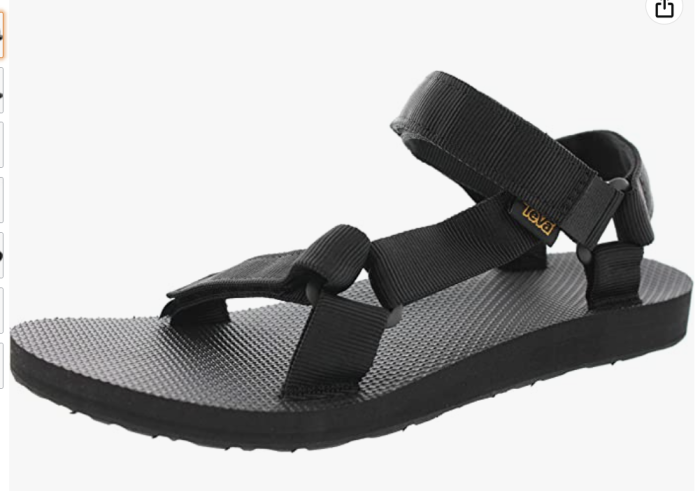 I have extremely flat feet, so the Chaco Sandals that Quincy loves have never really been an option for me. You can be sure I'll give you a full review of these Tevas if you want one! (Just tell me in the comments!)
Finally, my last springtime-specific necessity is this Mickey Ear Bucket Hat!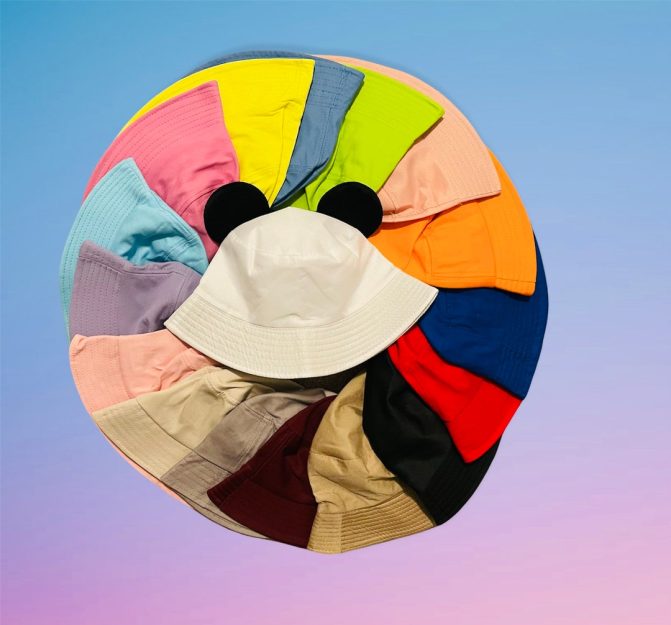 As someone who burns pretty easily in this sun, this hat has been amazing for protecting my face and my scalp while still wearing cute Mickey Ears! It's currently available in dozens of colors!
Springtime is absolutely one of my favorite times to be in Disney World and having these items in my fashion repertoire really helps me enjoy my days even more. If you're curious about more of my theme park essentials, check out these items below! 
Don't forget to keep following AllEars and AllEars Style for all of your theme park outfit inspiration and necessities before you head down to see The Mouse!
What is your springtime essential? Tell me in the comments!