When it comes to food options, Magic Kingdom can be a vastly divided park.
With so many great options to choose from between quick service and table service restaurants, it seems like it wouldn't be an obvious choice.
We took to Facebook to ask our readers which of the Magic Kingdom restaurants was the most underrated and we heard you loud and clear! An overwhelming majority of you had the same answers over and over again as your most underrated pick.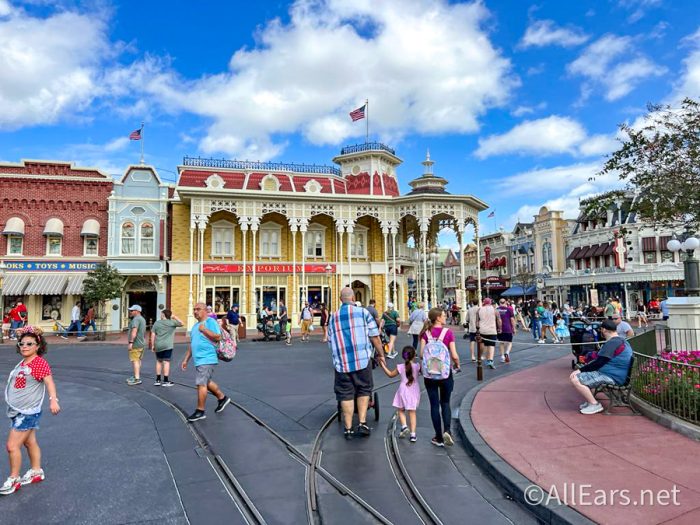 These were the top 4 responses we received.
Jungle Navigation Co. LTD's Skipper Canteen
Probably the most "blink and you'll miss it" of all the table service dining options in Magic Kingdom is the Jungle Navigation Co. LTD's Skipper Canteen.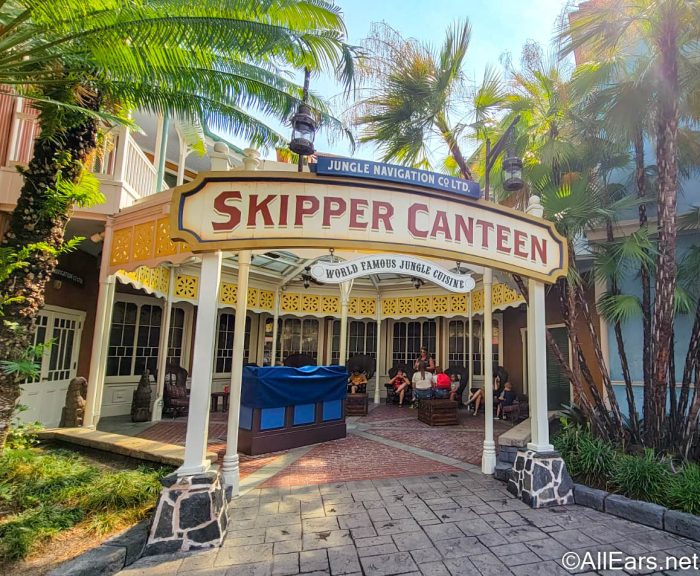 This restaurant harbors a punny atmosphere in Adventureland and sits adjacent to its ride, the Jungle Cruise. This spot is open for lunch and dinner and many of our readers said it simply is not getting the attention it deserves from the food quality to the overall dining experience.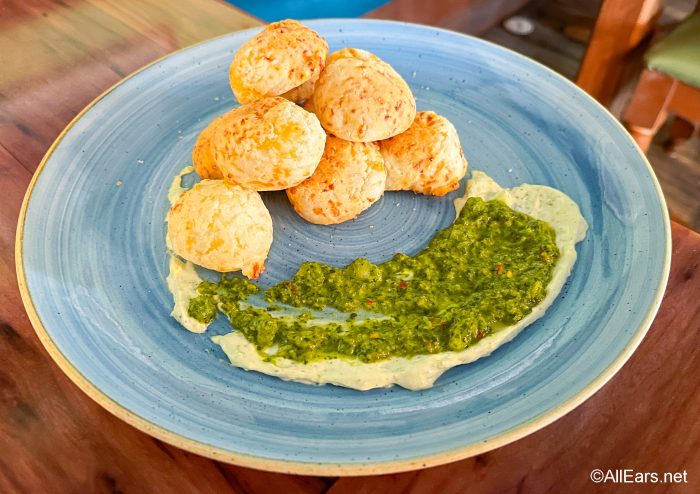 The interior is home to all sorts of artifacts and trinkets that Dr. Albert Falls has collected over his many years of expeditions. This is a space created for those that are a bit more curious about the world as it seems there's something new to discover each time you dine there. Pro tip: check the bookcases in the back!
It's also a great spot to try some unique food and escape the world of chicken tenders and corn dog nuggets (even though we enjoy those as well). The dishes have very inventive names like, "Tastes Like Chicken" Because It Is and Baa Baa Lamb Chops.
Liberty Tree Tavern
Liberty Tree Tavern was another repeat underrated favorite! While it has been around for decades as a dining option, it still has quite the following for its menu offerings.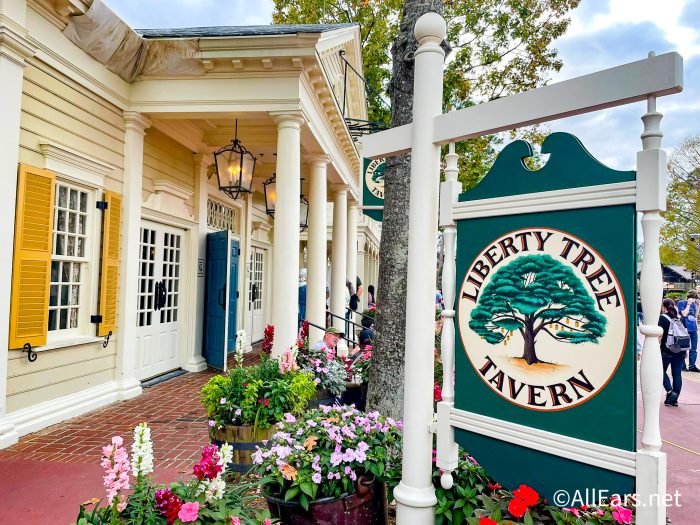 This is an extremely popular meal to book around the holidays because it's an all-you-care-to-enjoy bill of fare.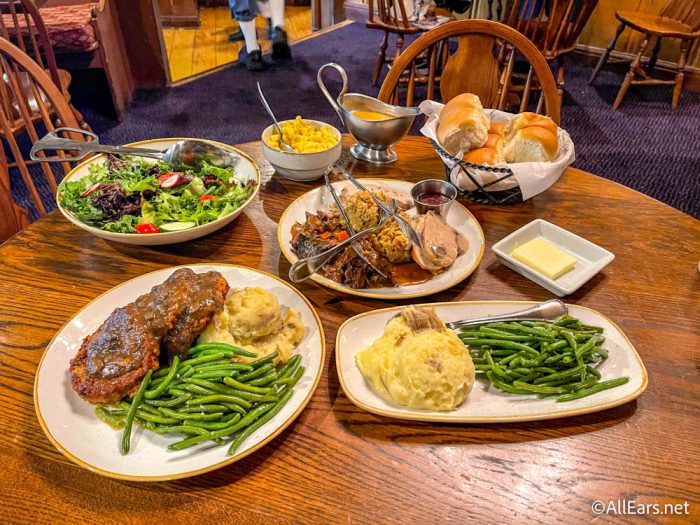 The menu offers a Declaration Salad, Patriot's Platter of meats, mashed potatoes, vegetables, herb stuffing, and mac & cheese. It gives all the "home-cooked meal" vibes while being away on vacation — kinda like a Thanksgiving feast.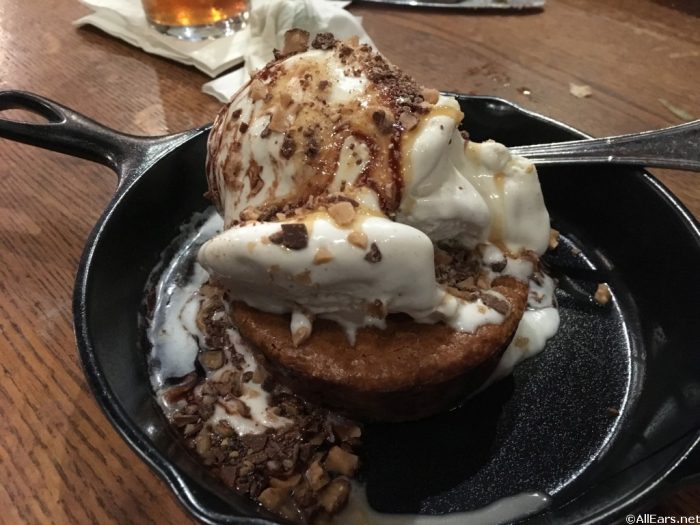 Oh, and you fierce defenders of this restaurant already know to save room for dessert! It just doesn't get any better than their Oooey Gooey Toffee Cake and vanilla ice cream.
Be Our Guest
This one may surprise you…but Be Our Guest made the list as an underrated restaurant in Magic Kingdom! Some Disney fans were not happy when the Beauty and the Beast restaurant changed to a prix fixe menu, but several readers mentioned this as their underrated pick.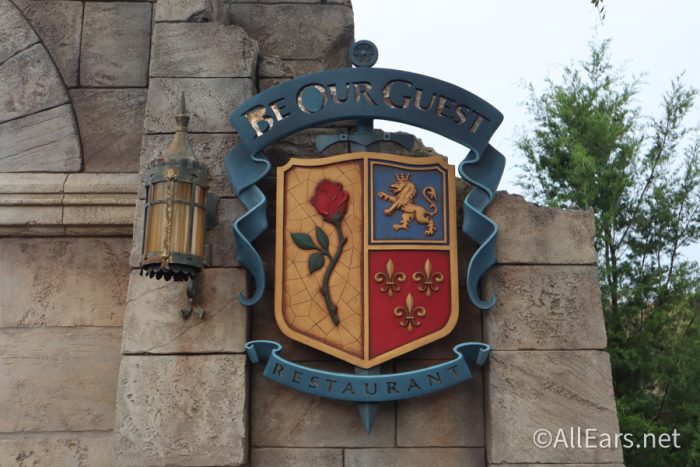 Be Our Guest was and continues to be a restaurant that guests consistently look for in Fantasyland. What helps push this one to the front of the list is the regal and nostalgic feelings you receive dining here.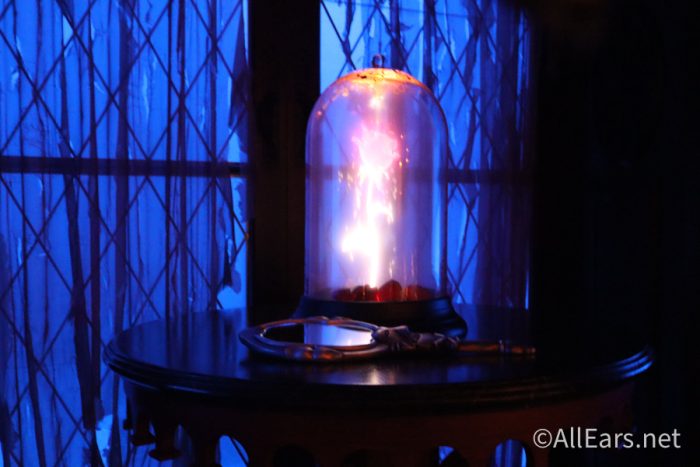 This dining location gives guests the unique opportunity to dine INSIDE a castle directly from an animated classic and feel like they're part of the movie. This is very similar to Cinderella's Royal Table but slightly less expensive!  Each of its three dining rooms — the grand ballroom, West Wing, and rose room– are unique in their way and you're allowed to get up, roam around, and take as many photos between the rooms as you like.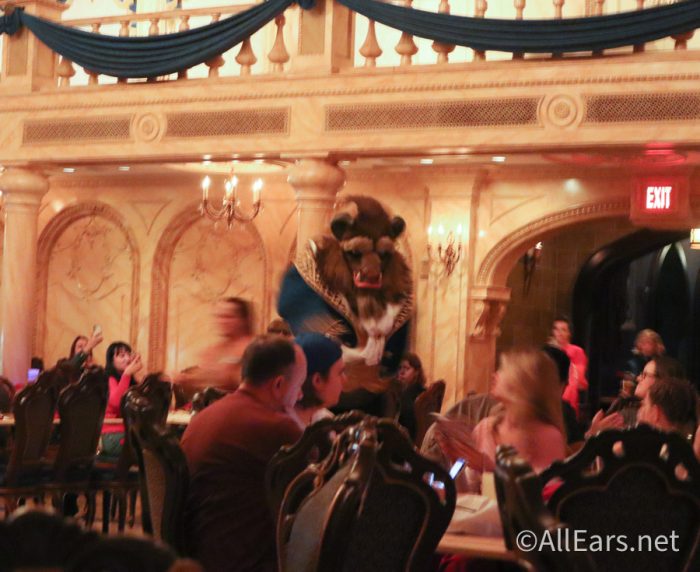 You'll also want to stop and look for the details from the film because "there may be something there that wasn't there before" when you're looking through the windows of the ballroom (hint: there may be snow). Occasionally, dining guests will also catch a glimpse of their host, The Beast, as he tends to make rounds thanking his dining guests for joining him throughout the day.
The Diamond Horseshoe
Chances are, you've walked right past the diamond in the rough and didn't even realize it.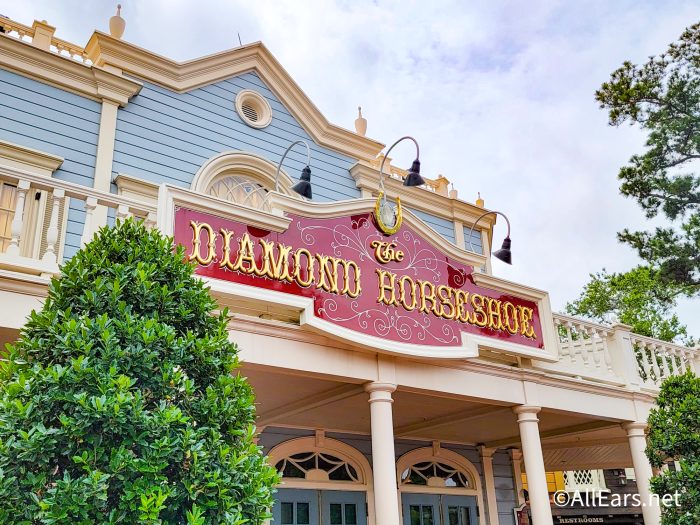 The Diamond Horseshoe is also one of those restaurants that you just can't count out. Its menu is similar to Liberty Tree Tavern, so if you can't seem to find a reservation there, grab one for The Diamond Horseshoe to get the same delicious eats.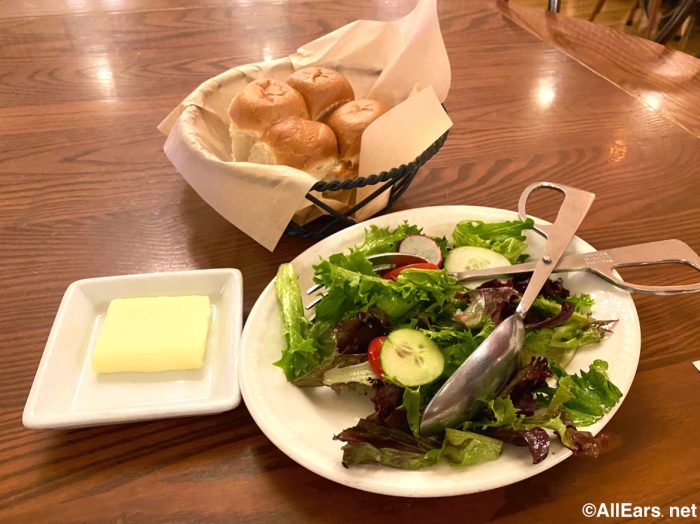 Their "all you care to enjoy" Saloon Feast may go by a different name but it's still the same great fixin's of the Liberty Tree Tavern Patriot's Platter. This is a restaurant many walk right by, but they have the Oooey Gooey Toffee Cake, too!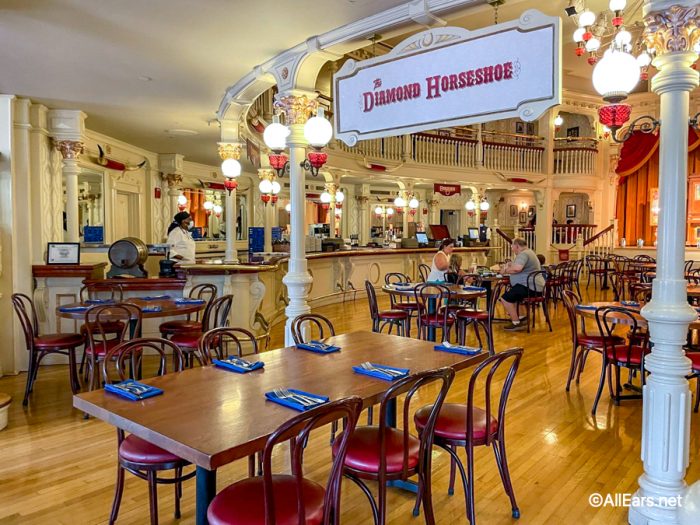 If you've didn't make an advanced dining reservation here, you may be able to check with a Cast Member in front of the restaurant or see if the walk-up option is available through the My Disney Experience app.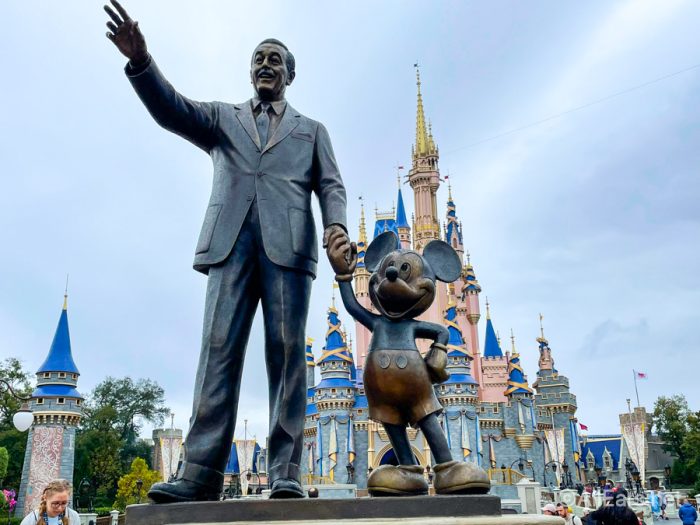 We loved seeing you defend your favorite restaurants and we're glad you don't mind sharing them with a few like-minded Disney friends. We share posts inspired by our reader's input regularly so make sure to follow along for more when we need your input on the next topic!
Did your favorite Magic Kingdom restaurant make the list? Tell us about your favorite below!