Did you realize that a new Disney movie has hit theaters? No, we're not talking about Black Panther: Wakanda Forever. We're talking about a new Disney animated film that has not exactly been a box office success.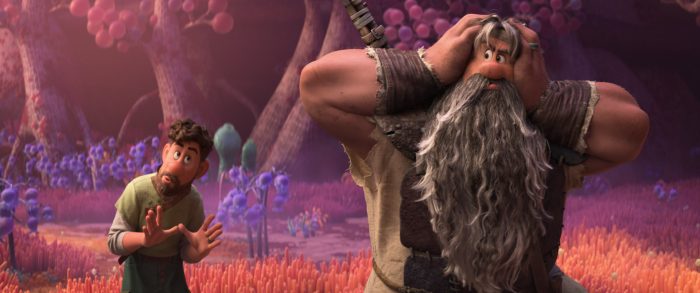 Strange World, Disney's newest animated film, debuted in theaters on November 23rd, but it's been met with a decent amount of criticism and less-than-great sales numbers for theater tickets. So…what happened here? Was Strange World doomed from the start? It very well might have been, and here's why.
What Is Strange World?
Strange World is a film from Disney Animation that follows a "legendary family of explorers" as they try to navigate an uncharted land with their motley crew.
It's an adventure/comedy film that is meant to focus on 3 generations of this family who "overcome their differences while exploring a strange, wondrous and oftentimes hostile world."
The film comes from director Don Hall, who fans will recognize from his work on Meet the Robinsons, Big Hero 6, and Raya and the Last Dragon. So it's not as though the director is new to the game.
In terms of a voice cast, the movie has some great names with Jake Gyllenhaal, Dennis Quaid, Gabrielle Union, and even Lucy Liu playing characters. It's not as though it had a cast made entirely of newcomers. So…what went wrong?
A Marketing Failure
It seems the marketing of Strange World is key to the issue at hand. We reached out to our fabulous AllEars readers via Facebook to find out if they've seen or are planning to see Strange World in theaters.
We received over 400 comments and reactions were very mixed. But one thing stood out — some fans flat-out didn't know the movie even existed.
One reader, Isabelle, even shared that they had "never heard of the movie before articles about [its failure in the] box office." Others echoed this sentiment, sharing that they didn't even "remember hearing anything about it…" or hadn't heard anything about it "except negative reviews."
Amy shared that it "stinks that Disney hasn't really marked it because it deserves to be seen and enjoyed."
There seem to be quite a few things here that point to the lack of marketing. Since Black Panther has taken over McDonald's with themed toys, there was no Happy Meal toy tie-in for Strange World there.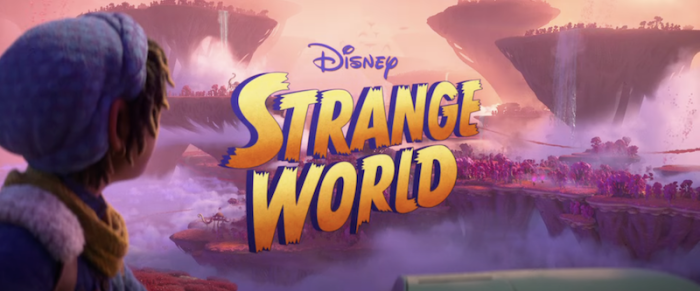 And yes, there were Strange World trailers, special looks, and more. And yes, Strange World merchandise was released too, but it wasn't a whole lot. It seems the marketing either wasn't enough, didn't reach the audience on the right platforms, or didn't appeal to the audience in the right way.
Beyond just a lack of marketing, some shared that the trailers they saw didn't really appeal to them or were underwhelming, which dissuaded them from watching the film.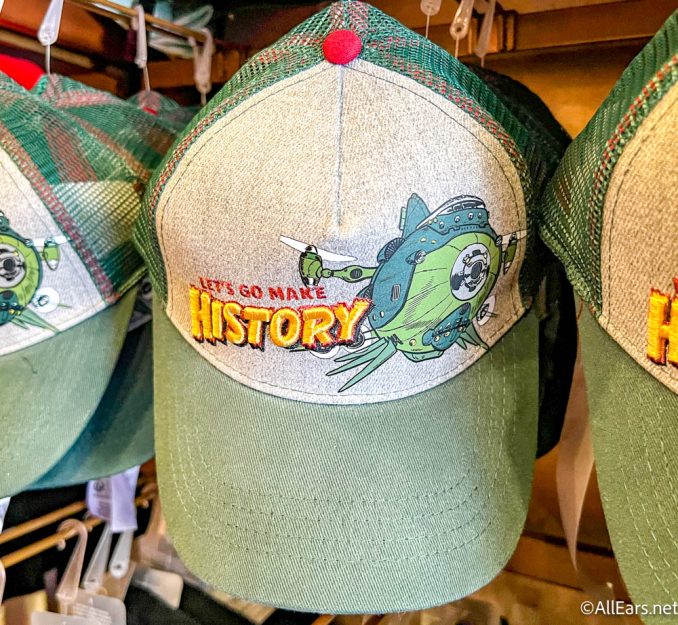 The fact that resulting news stories have focused on how much Strange World could lose at the box office (Variety reports it is expected to lose $100 million in the theatrical run) likely doesn't help things either. Plus, it obtained a Rotten Tomatoes score of 74% according to the Tomatometer, and 66% for audience score. Then again, some Disney classics that people love — like Hunchback of Notre Dame — have had similar Tomatometer scores. 
Still, those judging the film by the reviews of others or failing box office reports may be even further dissuaded to pay money to see it in theaters when there isn't enough "positive" marketing to drown the negativity out.
This Isn't Disney's First Marketing Flop
This isn't the first time that a Disney movie has suffered from marketing issues. As Vulture points out, another movie — Disney's John Carter (live-action) — suffered a similar fate.
Despite this being a movie with a "high-leaping hero" and some big action, the teaser trailer was largely action-and-effects-free. Before the film opened, a former studio marketing chief told Vulture "This is one of the worst marketing campaigns in the history of movies…It's almost as if they went out of their way to not make us care."
The director was new to live action and really had nothing ready for the marketing team to work with. That led to a less-than-exciting trailer that failed to catch people's eyes. Couple that with (allegedly) the director's belief that John Carter was as universally known as Luke Skywalker, and other debates about just how to market the film, caused the film to be declared a "flop" by many.
But Some People HAVE Seen It
Now, that's not to say that all AllEars responses indicated that Disney fans were unaware of the film or were not going to see it. Some did share that they had seen the movie. One reader, Shannon, shared that they didn't feel it was getting "the love it deserves." Another shared that they watched it on Thanksgiving and their daughter was "on the edge of her seat watching it." One reader said that the "animation was breathtaking."
Some were right in the middle, saying the movie was good, but not the best Disney movie they'd seen.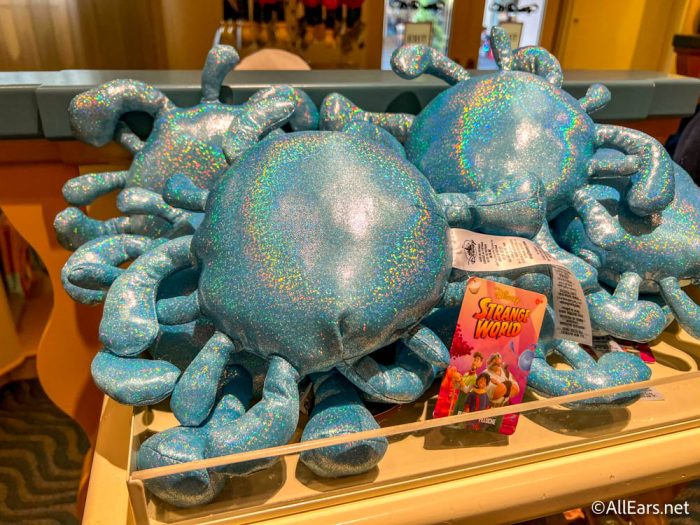 Others saw it, however, and were not particularly impressed, were bored, or felt that the movie was, well, strange — so it's received mixed feelings there too.
The Big Streaming Problem
Beyond the marketing, Strange World faces a BIG problem in today's world — streaming. Some of our readers simply shared that they won't see the movie in theaters because they're waiting for the film to come to Disney+.
Some said that's how they prefer to watch the movie, or acknowledged that while the film doesn't appeal to them enough to pay to watch in theaters, they might be willing to watch it at home.
Another said that they'd prefer to stream the film because it's too "exhausting" to go to the theaters with kids — and we get that. 😂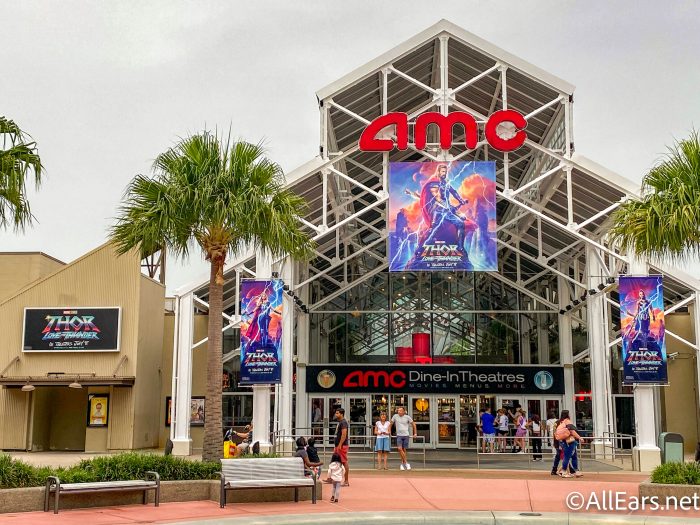 One reader, Trevor, shared that they're "not really planning on seeing much of any Disney movies in theaters…mainly because I know they will be on plus very soon." For them, the theater experience is limited to maybe 1-2 huge blockbuster films a year.
Disney has released a lot of movies directly to Disney+ lately — Soul, Luca, Disenchanted, and more. As Variety points out, by releasing so many films directly to Disney+, Disney may have "inadvertently conditioned families to watch new movies on its popular streaming service." Some feel that by releasing so many films on Disney+, Disney hasn't been able to properly "reacquaint those audiences with theatrical releases." While that can be great for Disney+ subscriptions, it can be hugely damaging for theatrical releases.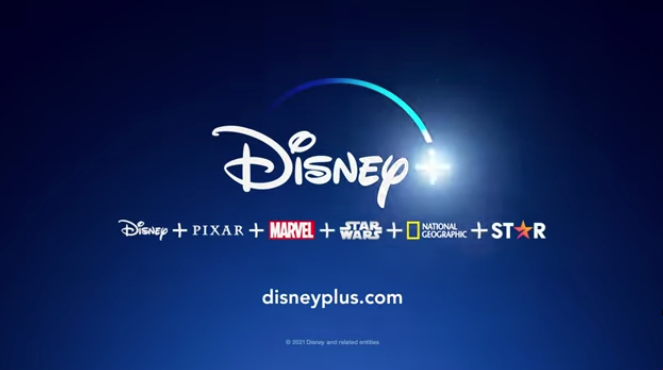 But it's not just Strange World. Lightyear didn't perform all that well in its theatrical run, and Encanto didn't become a viral sensation until it was released on Disney+.
And Disney's not alone — other animation studios have struggled to get families out to watch their films in theaters.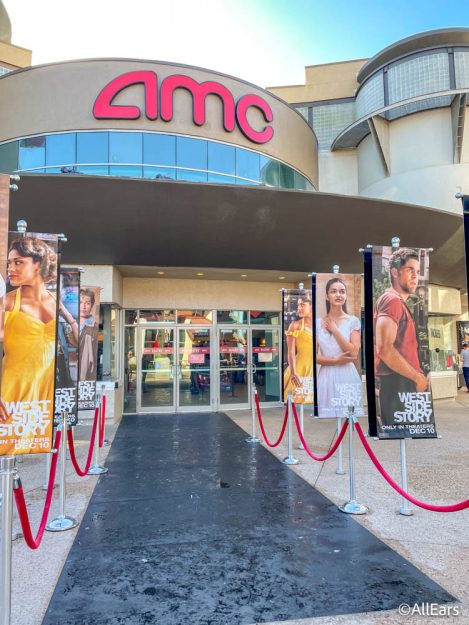 With the knowledge that the film will likely be on Disney+ soon and you'll be able to watch it in your pajamas, with the ability to pause at any moment to handle things in the house, and not have to leave your comfortable abode — some might wonder, "why watch the film in theaters?" It's a question Disney will need to answer if it wants to become the movie behemoth it once was.
Could Premier Access Be a Solution?
An interesting thought is whether Premier Access could present a potential solution. Near the end of 2022, Disney filed a financial report with the SEC which noted that there had been a decrease in TV/SVOD distribution and other revenue due in part to the "absence of Disney+ Premier Access revenues in the current year compared to revenues for Black Widow, Raya and the Last Dragon, Jungle Cruise, and Cruella in the prior year."
Premier Access allowed fans to purchase the ability to watch a movie from home through Disney+ before the movie became available to the general Disney+ audience.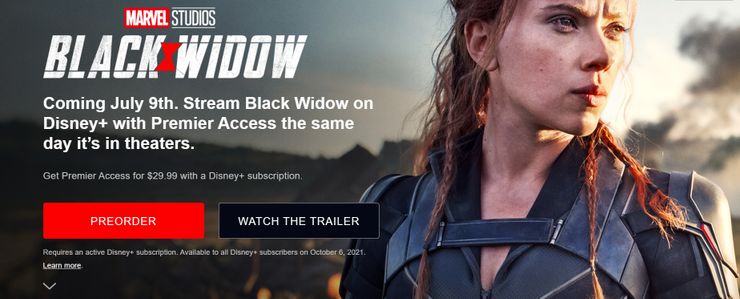 Could Premier Access return as an alternative to or in conjunction with theatrical releases, at least for some movies? Bob Iger once shared that he doesn't think movies will ever return "to the level that they were at pre-pandemic" because of the choice moviegoers have now. (CNBC)
But he doesn't see theaters as a "dead business" either. And some sources indicate that Iger felt Chapek's focus on streaming had given priority to that business over things like theme parks and cable television.
So perhaps Iger will not be the one to bring Premier Access back as he rearranges what Disney is focused on, but undoubtedly something will need to change to ensure that future Disney theatrical releases are successful. With Iger's return and the impending changes coming to DMED (Disney Media & Entertainment Distribution), a critical reorganization could be on its way. Perhaps that will change just how we hear about Disney films in the future. Only time will tell.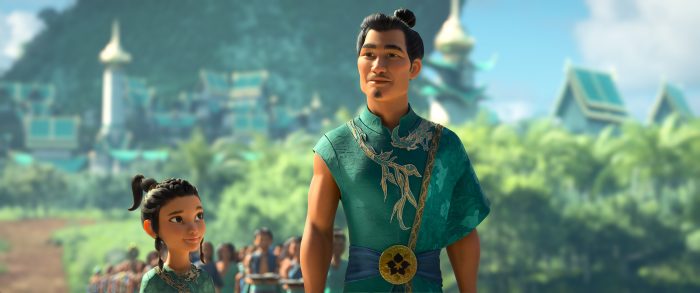 For more Disney media news, check out the links below. And stay tuned for all the latest!
Want to learn more about the Disney+ streaming service? Check out these posts:
Join the AllEars.net Newsletter to stay on top of ALL the breaking Disney News! You'll also get access to AllEars tips, reviews, trivia, and MORE! Click here to Subscribe!

Have you seen or will you see Strange World? Tell us in the comments.