Disney has been making a lot of changes. But WHY? And why NOW?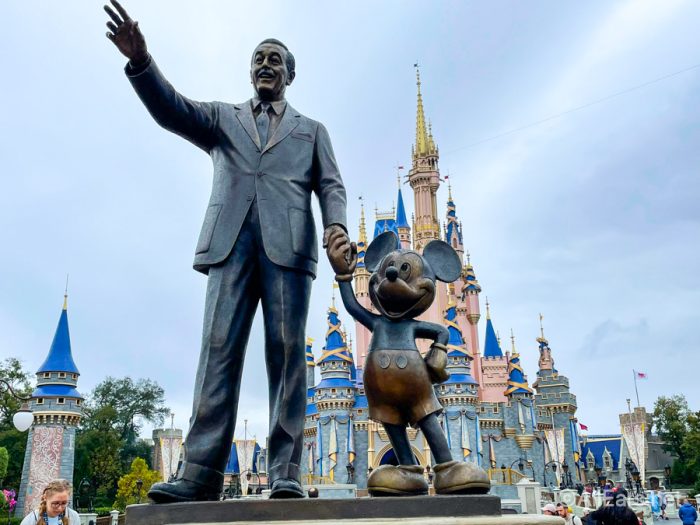 The current Disney CEO, Bob Chapek, has been accused by many fans of cutting costs and raising prices too frequently. Chapek is quick to point out that Disney is a company, and many other companies can make these moves without coming under scrutiny for it. But with fans still largely unsatisfied, Chapek has adopted another strategy for explaining the unpopular changes.
Bob Chapek became the Disney CEO at a difficult time — right before the start of the worldwide COVID-19 pandemic. The parks shut down, production on many projects was halted, and leaders had to learn how to navigate this unprecedented time. So in many ways, it makes sense that The Walt Disney Company has experienced more changes than usual over the last few years.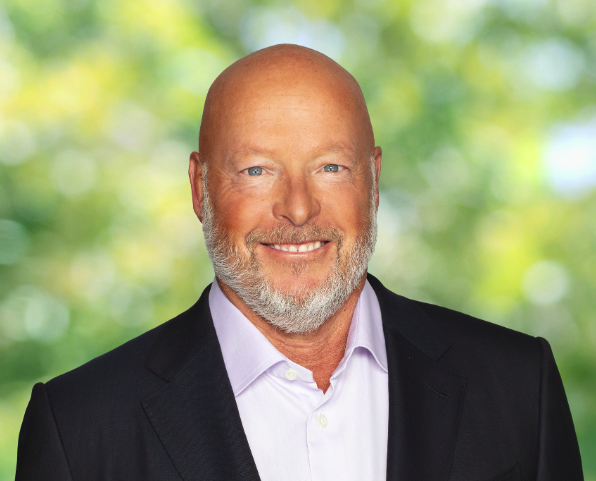 But price increases and other less-than-popular changes have persisted now that the pandemic is considered by many to be over. First, we'll take a look at what some of those changes are, and then we'll dive into Chapek's now-common response to criticism about them.
The Recent Changes
Many of the changes that fans aren't happy with are happening in the Disney theme parks. We've seen several big waves of price increases, which have affected park tickets, merchandise, food, and special experiences. There has been a price increase on Genie+ (more on that program in a bit) as well.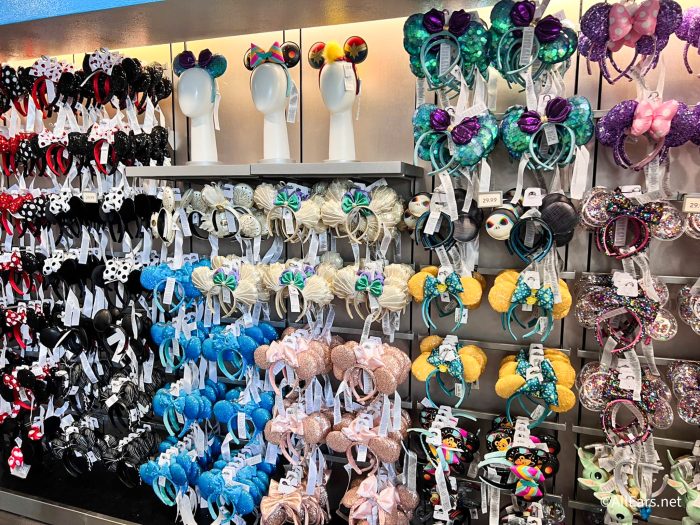 But the parks aren't the only places where Disney is getting more expensive. Disney+ is about to get a major price increase as an ad-supported tier will be introduced in December and ad-free Disney+ will go up in price. Hulu and ESPN+ have both seen price increases recently, too.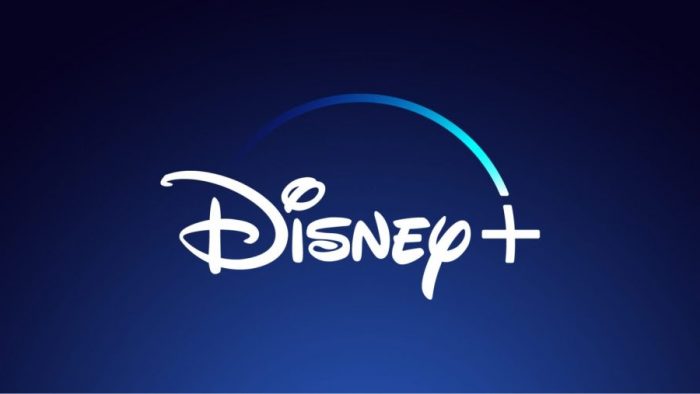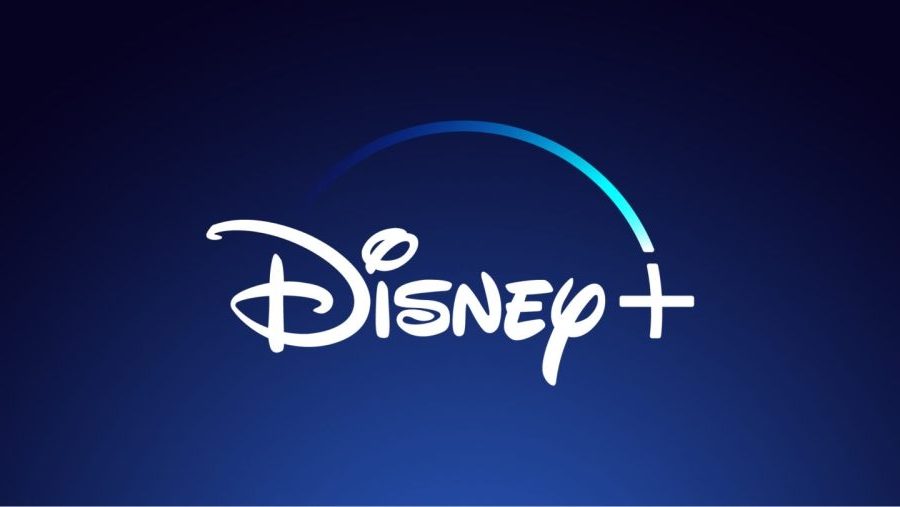 Back to the parks, Disney replaced the free FastPass+ program with the paid Genie+ system (at Disney World and Disneyland). If guests want to skip the line at certain Disney attractions, they must pay a fee for each person in their party. That fee changes depending on the day, but it starts at $15 per person, per day in Disney World and $25 per person, per day in Disneyland.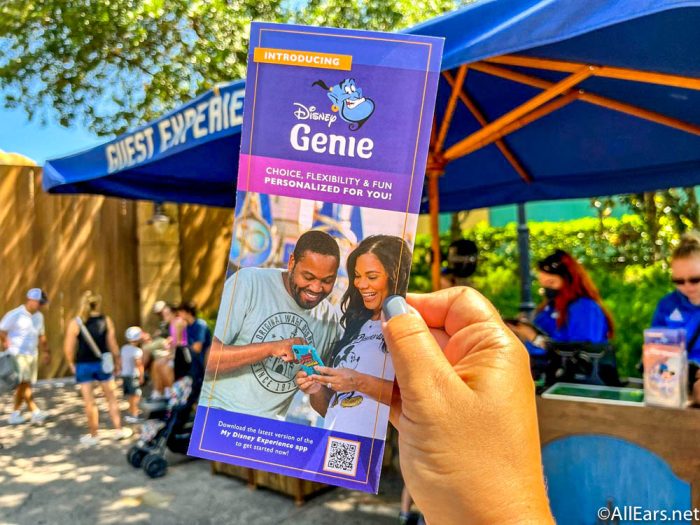 During busier times (such as for the holidays or on weekends), the price goes up in both parks. The system can also be a little bit tricky to use, according to some guests, which hasn't endeared many people to it.
Additionally, many Disney fans have expressed that they don't like the Park Pass Reservation system, which mandates that all guests have both a park ticket and a reservation for the park they'd like to visit on any given day. If you have a park ticket but not a reservation to the park you're visiting, you won't be allowed to enter.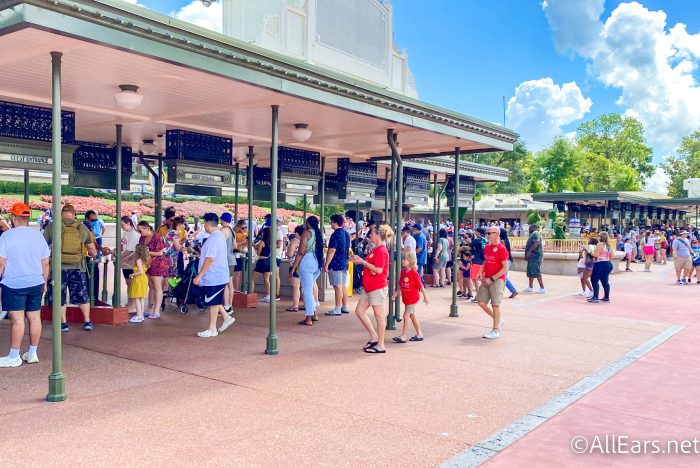 The reservations are free to make, but they do run out during busy times (especially for Magic Kingdom), so if you don't make your reservations quickly, you may not be allowed to visit your first-choice park.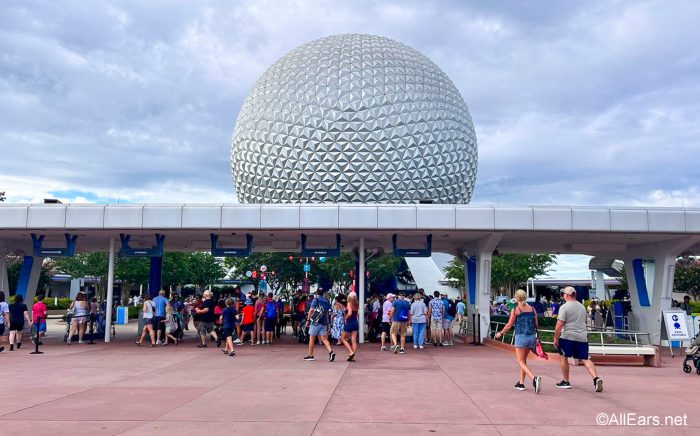 This system has been especially unpopular with Annual Passholders, who may not plan their Disney trips as far in advance as other guests. There have been multiple lawsuits against Disney by passholders who claim that the system violates their contract because their passes are supposed to have no blockout dates, but the reservation system makes it so that they cannot enter the parks on certain days.
So how has CEO Bob Chapek justified these (and other) changes?
Bob Chapek's Strategy
During the Wall Street Journal Live Tech conference, the WSJ editor-in-chief Matt Murray asked Chapek about Disney's future, especially in the context of what kinds of content Disney would include on its streaming services. He said, "I kind of assume Dahmer wouldn't be on [Disney+], or Squid Games. So […] what's the line for Disney in a changing world?"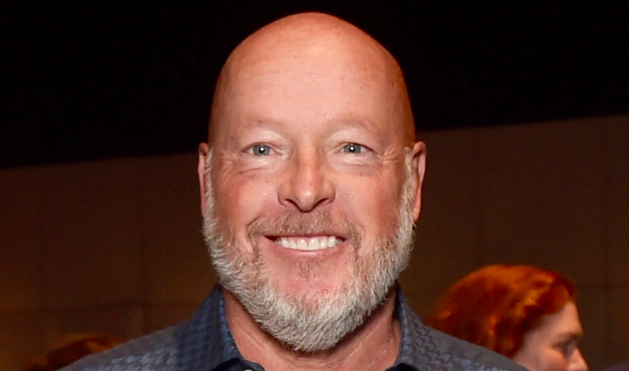 Chapek answered, "I want to respect legacy, I want to respect what this brand is, but at the same time, I know that we may be even more precious about what's Disney than the consumer base is and if the consumer base has more elasticity then we've traditionally had in terms of defining what's Disney, then we probably ought listen to our audience." This last phrase seems to capture Disney's current strategy for justifying changes: Chapek is looking at audience response and making decisions based on that.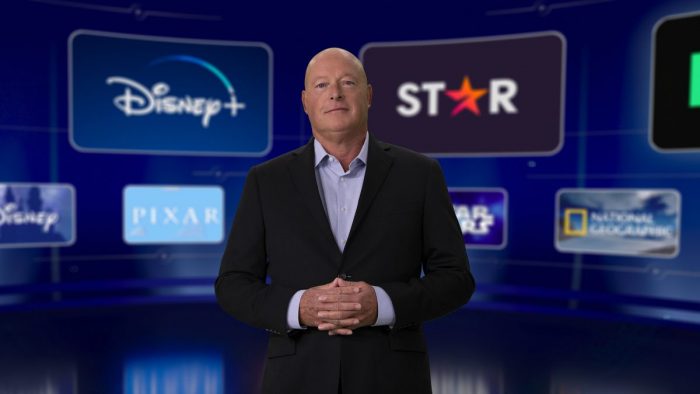 But if he's looking at audience response and we previously said that the changes are unpopular, why haven't there been any reversals? Based on another interview with the CEO (this time with CNBC), Chapek isn't looking so much at what audiences are saying as at what they're doing.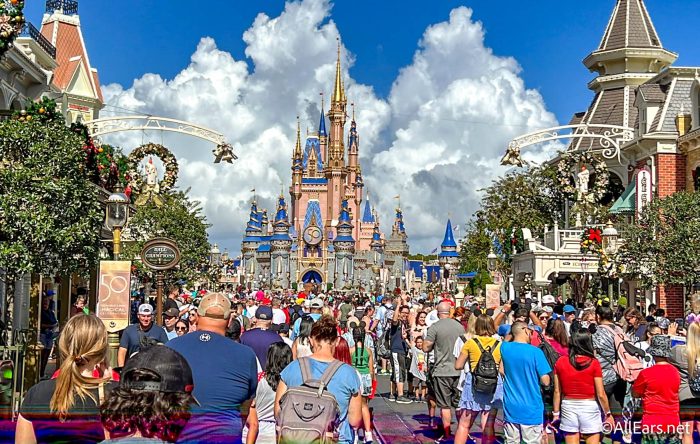 In the CNBC interview, when asked about the recent changes, such as price increases, he said, "Well, it's all up to the consumer. If consumer demand keeps up, then we act accordingly. And if we see a softening (which we don't think we're going to see) then we can act accordingly as well. We're very flexible." So Chapek is making decisions based on demand, and he's correct that consumer demand has largely supported the changes that have been made.
In the most recent quarterly report, Chapek said that demand for the theme parks has continued to exceed capacity "on many days." More and more people are buying Genie+, and Disney+ has increased in subscribers as well. These all seem to support the changes that have happened as well as Chapek's statement that Disney is following the audience.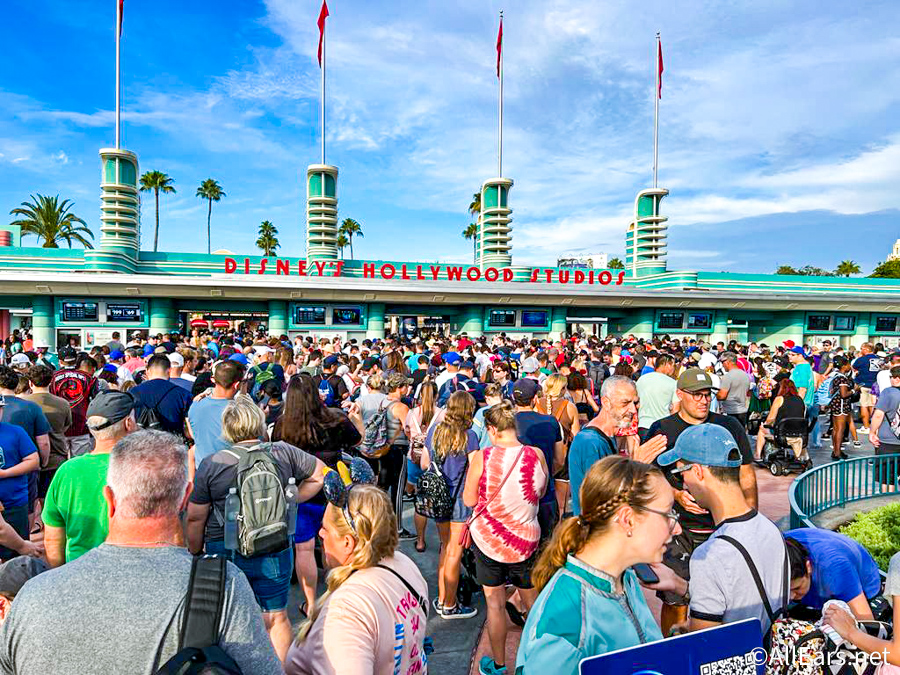 This strategy of pointing to the consumer when justifying changes has been used several times by Chapek. In a different interview with CNBC, Chapek said, "I like to look at almost every one of our businesses through the eyes of the ultimate consumer because I believe if you do that, then you can't go wrong."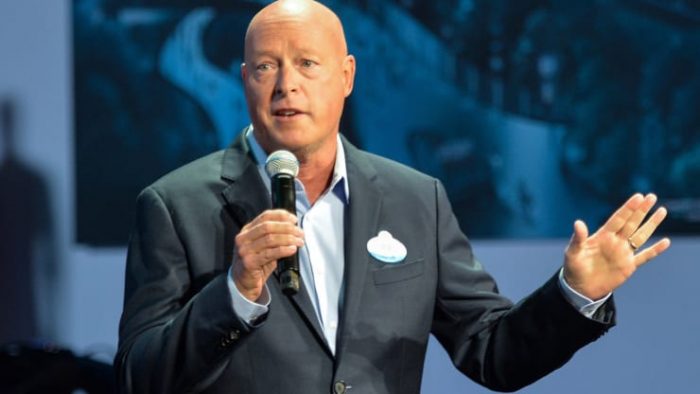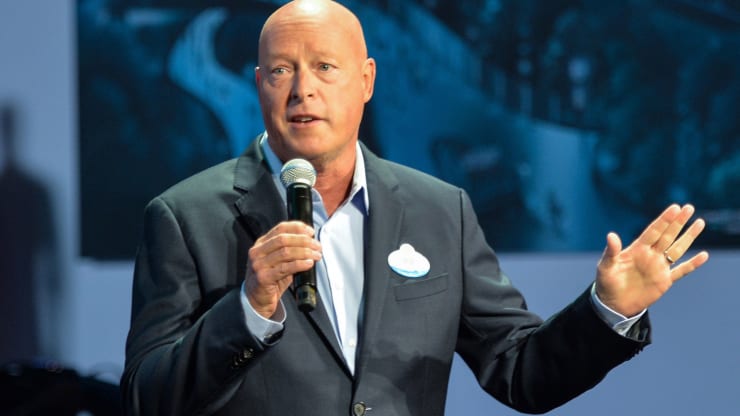 In another interview, this time with the Hollywood Reporter, Chapek said, "Ultimately, everybody who's in this business caters to one entity, and that's the consumer." Looking back at the WSJ Live Tech conference, Chapek later said, "If you look at our company through the eyes, look at our brands, our franchises, our stories, through the eyes of a consumer, all they see is what I call capital D, they only see Disney and we should facilitate that." He seems to have repeated on several occasions this position of considering the consumer in every change.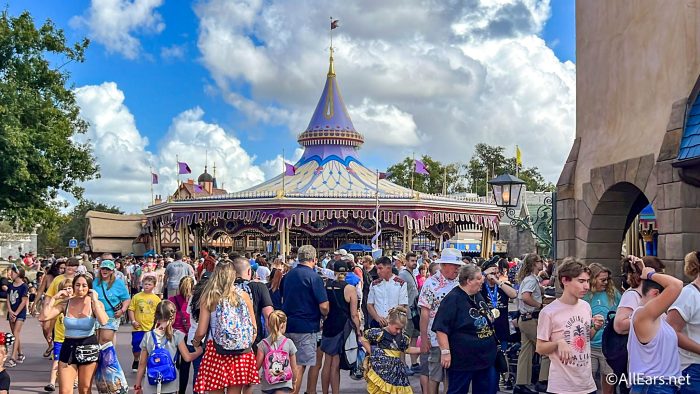 But is this strategy (of pointing to the consumer to justify changes) a new one? Far from it. Over a year and a half ago, during a 2021 shareholder meeting, Bob Chapek said, "As we've said, we believe it's important to put the consumer in charge, and let them decide when and how they want to enjoy our films, particularly as we navigate our way through the pandemic."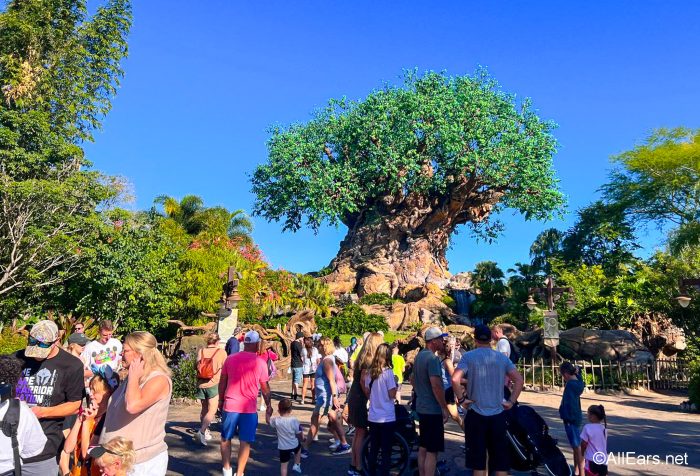 Is Bob Chapek blaming Disney fans for the changes they don't like? In many ways, it can look like that. But he's also correct that demand seems to support the changes that have been made.
What Can You Do?
So if the consumer is really in charge of Disney, what can you (as a Disney fan) do to bring about change? Disney has a webpage that lists several contacts you can reach out to with your questions and concerns. There are various emails listed for the Disney parks, streaming services, merchandise teams, and more. Reaching out with respectful concerns is one way you can petition for change at the Walt Disney Company.
As Disney and specifically CEO Bob Chapek continue to navigate a changing world, we will likely see more and more changes come to the parks and streaming services. Especially as demand has seemed to remain steady for Disney's products, it's likely that these changes could include more price increases as well. As Chapek says, "it's all up to the consumer."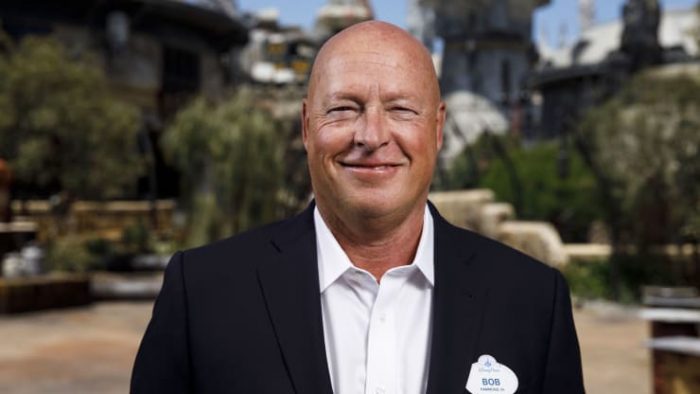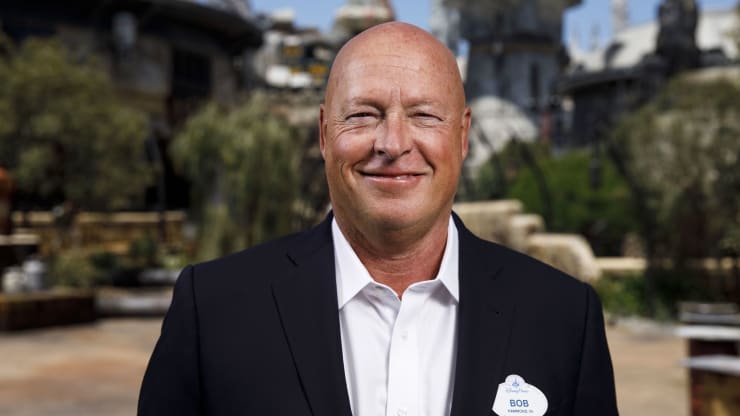 Want to learn more about what Disney CEO Bob Chapek has said recently? Check out the posts below:
Stay tuned to AllEars for all the latest Disney news!
Join the AllEars.net Newsletter to stay on top of ALL the breaking Disney News! You'll also get access to AllEars tips, reviews, trivia, and MORE! Click here to Subscribe!

As a Disney consumer, what would you want to communicate to Disney CEO Bob Chapek? Let us know in the comments.