Disney World doesn't have a lot of things that are free anymore.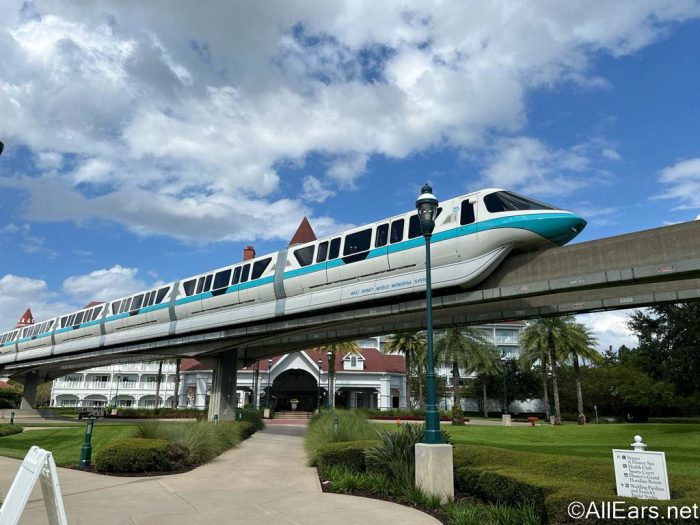 There used to be free MagicBands for certain people, free extra hours in the parks for all hotel guests, and free transportation to and from the airport. One of the things that IS still free is transportation around the resort, though. However, there are times when this transportation can't be used. So, let's talk about those times, and the solution for this issue!
If You're Staying at The Walt Disney World Swan & Dolphin Hotels
The Swan, Dolphin, and Swan Reserve hotels do not use Disney buses, even though they're on Disney World property (they're not owned by Disney!). Luckily, they do have access to the Friendship Boats, but those will only take you as far as EPCOT and Hollywood Studios.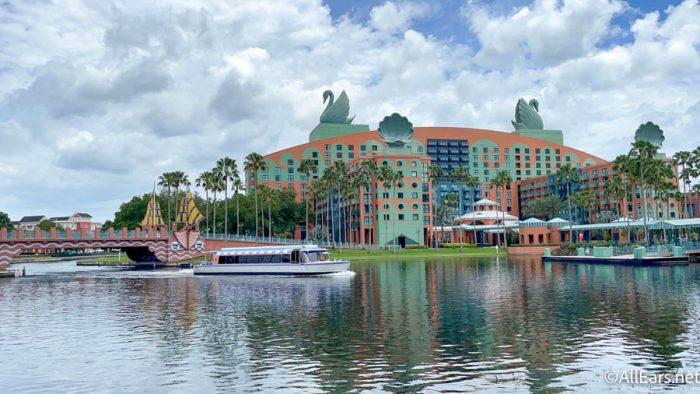 So, what's the other option? Buses. But, not Disney buses — the Swan and Dolphin hotels use Mears buses to go to and from Magic Kingdom, Animal Kingdom, and Disney Springs. This can be an issue because they do not have access to the same drop off locations, the Mears drop off locations are usually further away.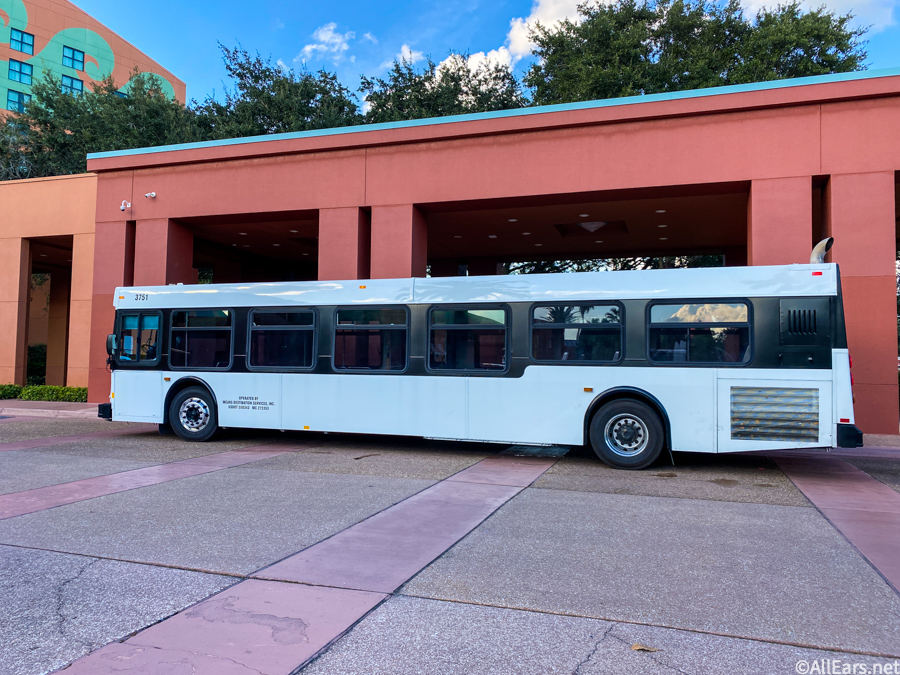 For example, if you're going to Magic Kingdom, the Swan and Dolphin bus will take you to the Transportation and Ticket Center, not the front of Magic Kingdom like the Disney buses. This can eat up a LOT of your time and energy.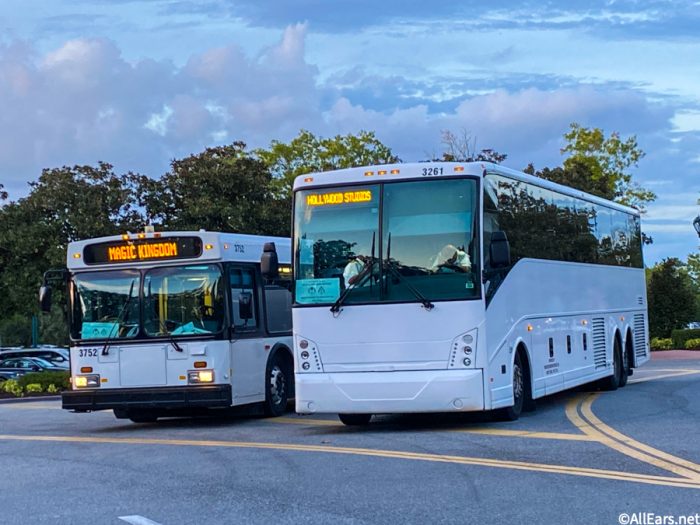 So, what's the solution? Walk over to either Disney's Yacht Club (next to the Dolphin) or Disney's BoardWalk Inn (next to the Swan) and take their Disney buses! The bus stops are super easy to find and are not a far walk from your hotel. These buses will get you closer to where you need to be, and they even run more frequently sometimes.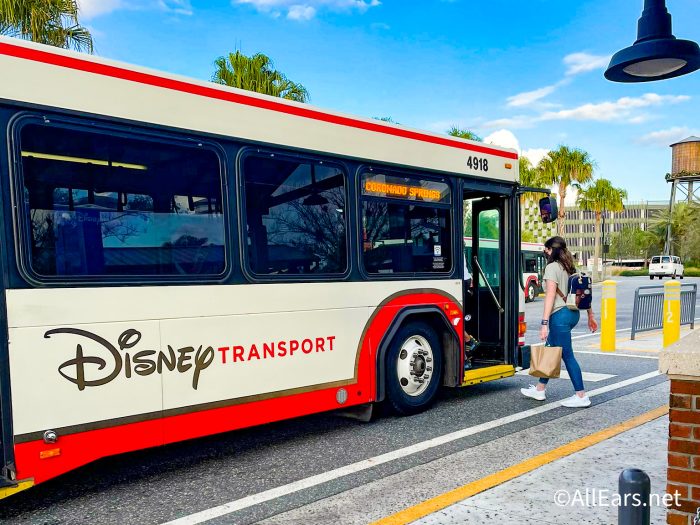 It works the same way for getting back to your hotel, hop on one of these Disney buses and take it to the BoardWalk or the Yacht Club, then walk over to Swan and Dolphin. We promise this walk is way better than having to go through the TTC or the much longer walk to and from the buses at Disney Springs.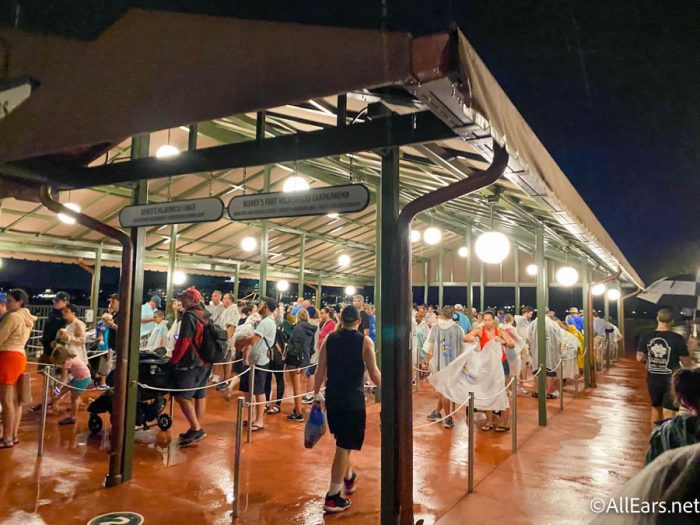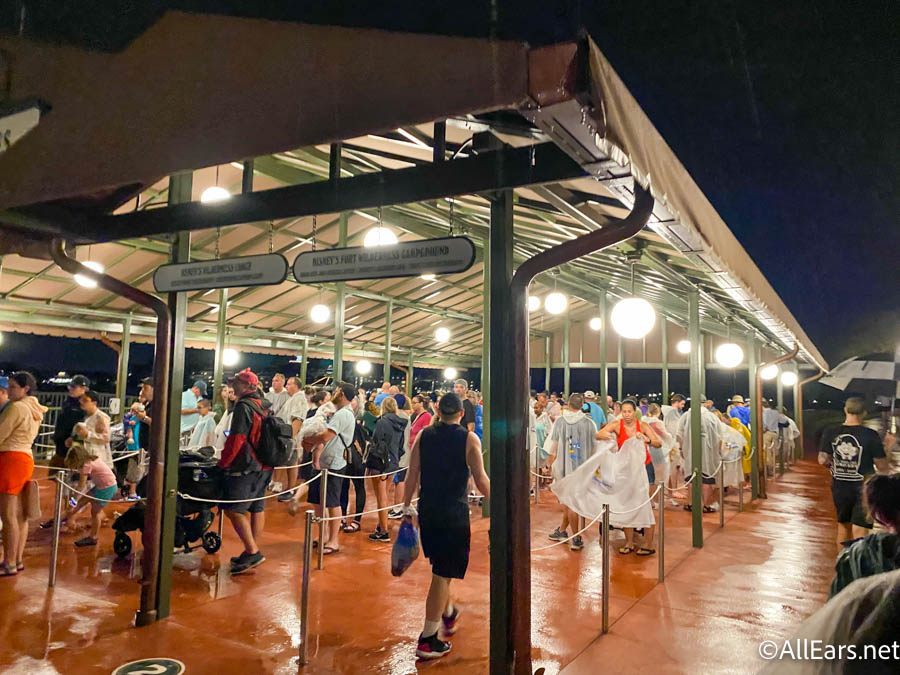 If you don't want to do this, but the Mears buses at Swan and Dolphin are taking a very long time, grab a Lyft or an Uber instead. This option does cost money, but if you really need to get somewhere on time and the bus is nowhere to be found, spending $10 might be worth it!
To and From the Airport
As we mentioned before, Disney no longer has the Magical Express, which was a free bus service for Disney World hotel guests to and from Orlando International Airport. So, there's no longer a form of Disney transportation at the airport. But, that doesn't mean there aren't other options.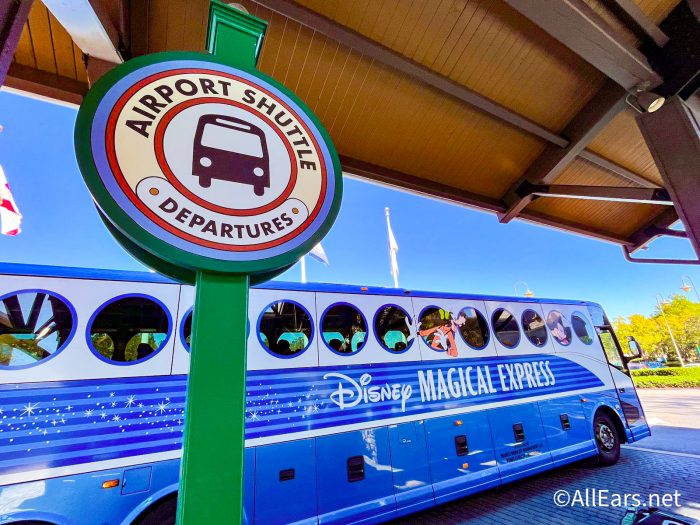 There are two other bus services you can use instead, but for a price. The first is Mears Connect, which you can find out more about (including pricing) right here. The other option is the Sunshine Flyer (which you can learn more about here!). Both of these can be scheduled in advance and offer transportation to and from the airport and the Disney World hotels, as well as some other hotels in the area. Mears Connect even has a premium service option.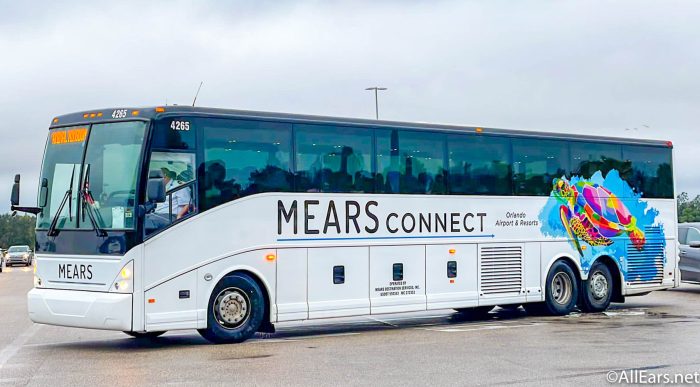 If you don't want to take a bus, you can also take a taxi or get an Uber or a Lyft. We would suggest checking both apps to see which has the better price at the time, because they can be drastically different.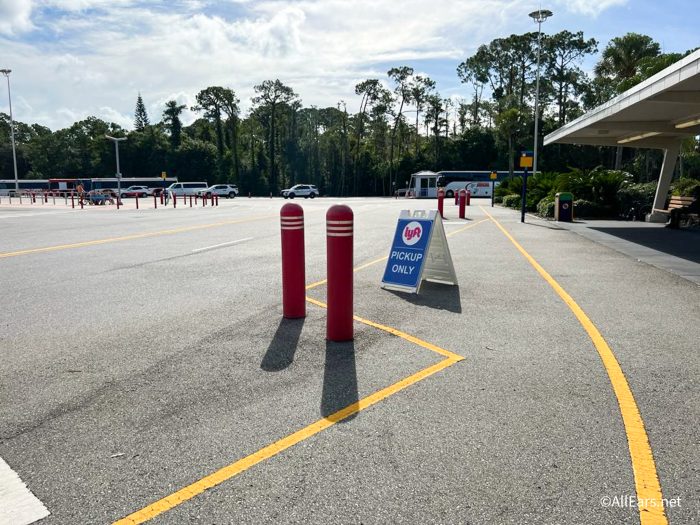 Finally, you can rent a car at the airport and drive yourself to Disney World. This might be a good option if you have a lot of other places that you want to go while you're in town, or if you just don't want to be on anyone else's schedule.
Late at Night
Disney World transportation is unfortunately not a 24-hour service, so the options do go away late at night. You can usually still use Disney transportation for a while after the parks close, but it does change, so make sure to check in with Cast Members ahead of time so you know the deal.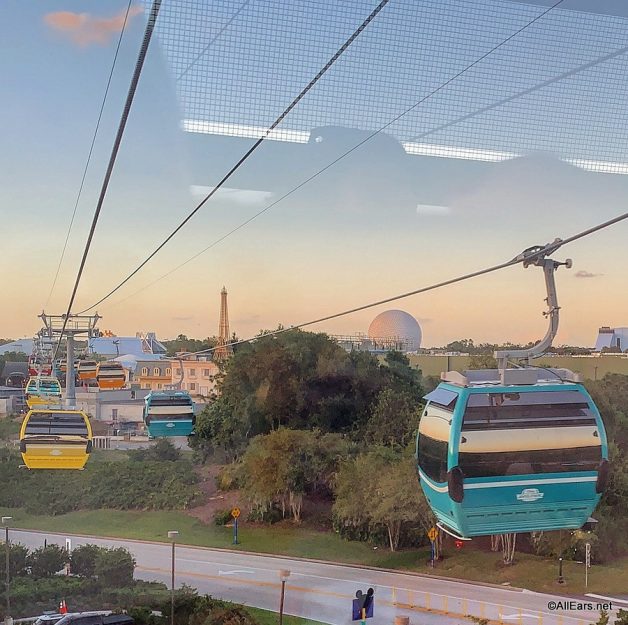 You can get stranded without any Disney transportation options late at night, like if you had a late dinner reservation and stayed in the restaurant extra late, to the point where transportation is no longer running. If this happens to you, your best bet is to take a rideshare service like Uber or Lyft. But, be prepared for the possibility of having to wait a while for your ride if it's really late at night.
It's important to know when transportation stops running ahead of time so you don't end up stranded in the first place. So, if you're going to Topolino's Terrace at Disney's Riviera Resort for a 9PM dinner reservation, ask a Cast Member when the Skyliner stops running. Some lines close before the others, so you might still be able to take it over to EPCOT, but not Hollywood Studios or the other hotels.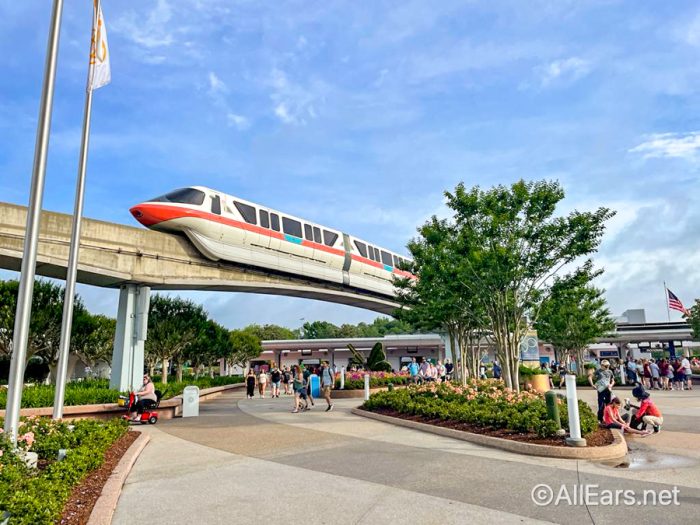 The key to not getting stranded is to be informed and plan ahead of time.
During Unexpected Closures
Things close unexpectedly pretty regularly in Disney World, and that includes transportation. This can happen due to weather, technical difficulties, and more. For example, if it's raining pretty heavily, storming, or it's super windy, the Skyliner will usually stop running. If this happens, signs will be placed near the entrances to inform you of other transportation options, which will usually be Disney buses. Just be prepared to pivot!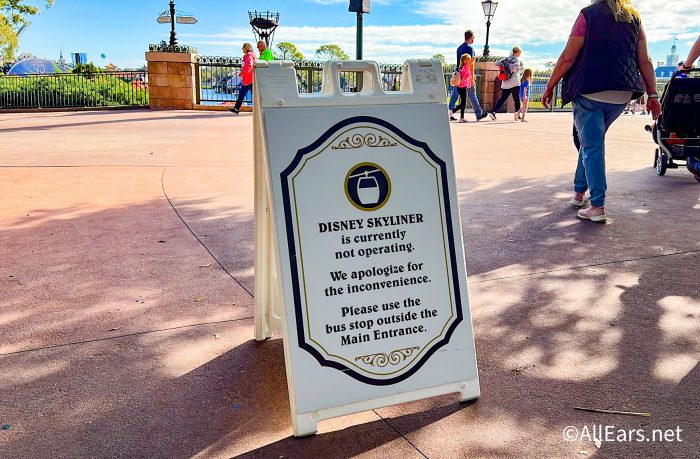 The Monorail can also shut down, especially the line over at the Transportation and Ticket Center that goes to Magic Kingdom. We've seen this happen often in the mornings when everyone is trying to get to the parks. We would suggest taking a different form of transportation to the park instead of trying to wait until the Monorail is running again, because you could be waiting for a very long time.
Instead, catch the Ferry to Magic Kingdom, a Disney bus if they're running, or you can walk using the walking path (but be warned, it's a long walk!).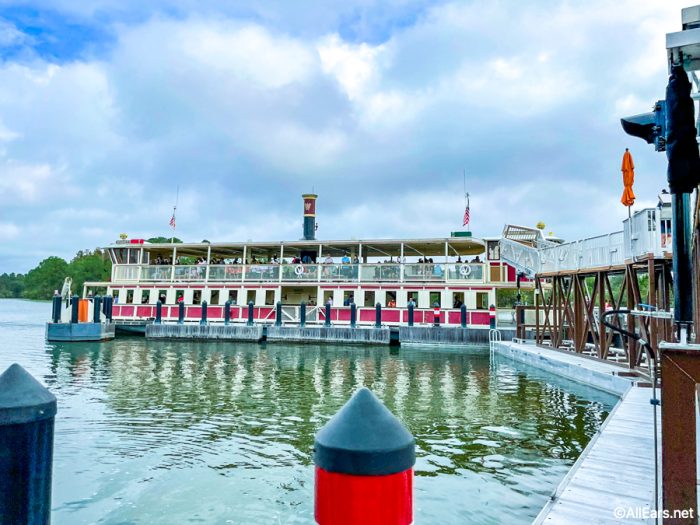 For more tips about Disney World, check out a realistic budget for your 2023 Disney World trip, a complete guide to EPCOT festivals, and 8 Disney World spots that are pure chaos (and how to avoid them).
Stay tuned to AllEars for more Disney World news, info, tips, and updates.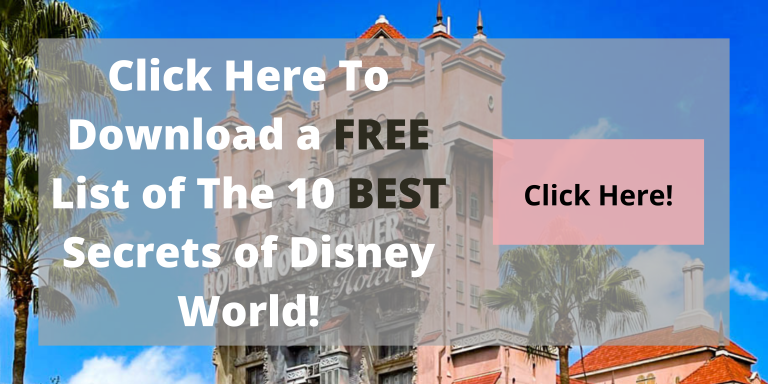 Do you have any transportation tips for Disney World? Tell us in the comments!