Universal Orlando, Disney World, SeaWorld, and more closed their doors due to Hurricane Ian, but those doors are starting to reopen.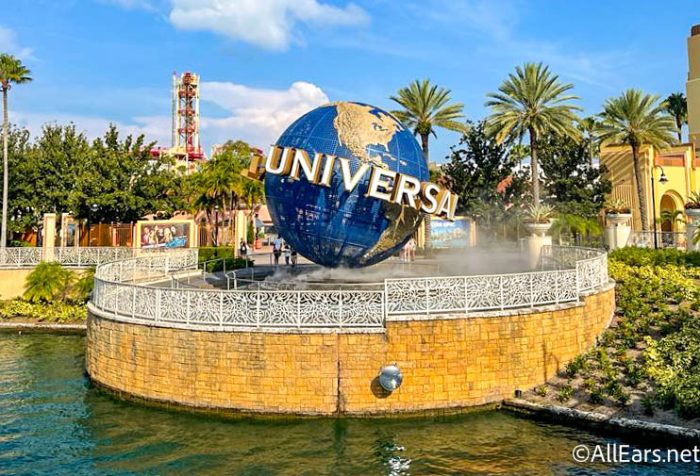 SeaWorld has extended its closure, but Disney has announced a phased reopening on September 30th. So what's going on with Universal Orlando? Now we have an update.
Universal Orlando Resort shared via Twitter that they are continuing to conduct assessment and recovery efforts across the Resort.
They shared that they "expect" to begin a phased reopening of portions of Universal Orlando Resort "for our hotel guests only beginning Friday, Sept. 30." 
Further updates will be shared via their website and social media channels.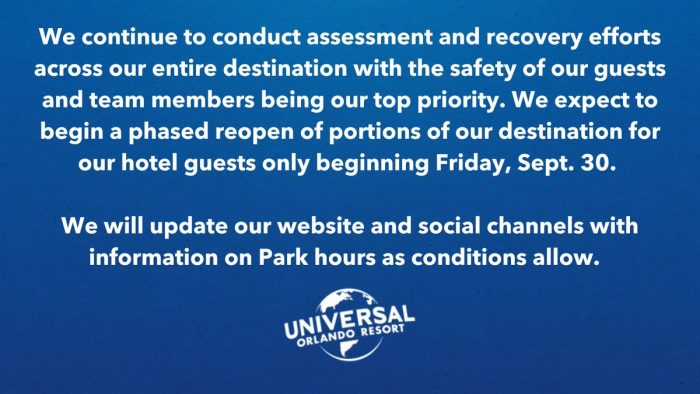 So, to break it down, it looks like Universal Orlando will be conducting a "phased reopening" (using language similar to what Disney has used for its reopening post-Hurricane Ian). That phased reopening will start September 30th, but interestingly it looks like it will only be offered for Universal Orlando Resort hotel guests at least initially.
So if you were thinking of heading to Universal tomorrow and you are not a hotel guest, it appears this phased reopening may not be available for you.
Again, this is what Universal says they "expect" to do at this moment, and things are subject to change. We'll be on the lookout for more details.
To learn more about Hurricane Ian, check our links below.
Stay tuned for more updates.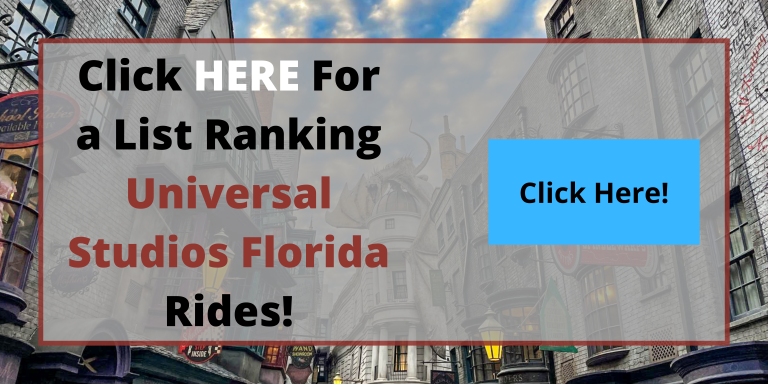 Are you staying at Universal Orlando Resort? Tell us in the comments.