Hurricane Ian impacted Florida over the past few days, and some of its effects will continue to be felt for a long time.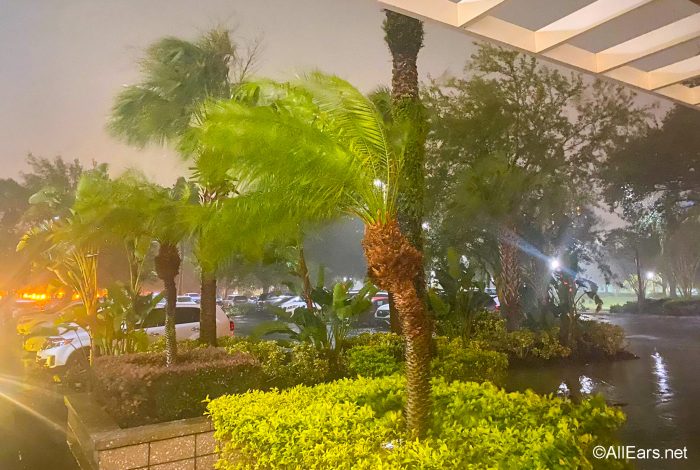 Disney World's parks closed but are scheduled to reopen through a phased reopening on September 30th, SeaWorld has extended its closure, and we're still waiting on updates from several other places. Ahead of the storm, we saw that there was no availability at Disney World hotels on select dates. So what does that look like now?
Back on September 26th, we saw that there was no Disney World hotel availability for this week, but we noticed that there were rooms available starting next week.
We did an updated search today to see how things had changed. When we searched for rooms between September 29th and October 2nd, we couldn't find any availability.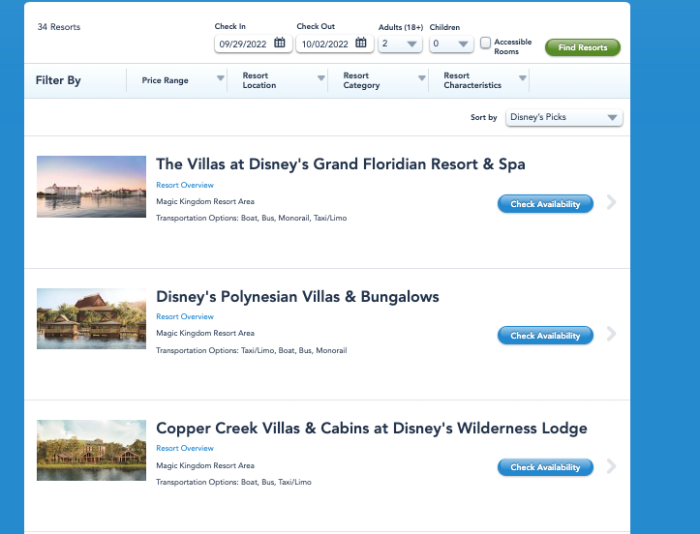 We then searched for a room just for September 30th (checking out on October 1st)…
…October 1st (checking out on October 2nd)…
…and October 2nd (checking out on October 3rd). None of these appeared to show any availability either.
When we searched for availability starting on October 3rd, however, we did see rooms available.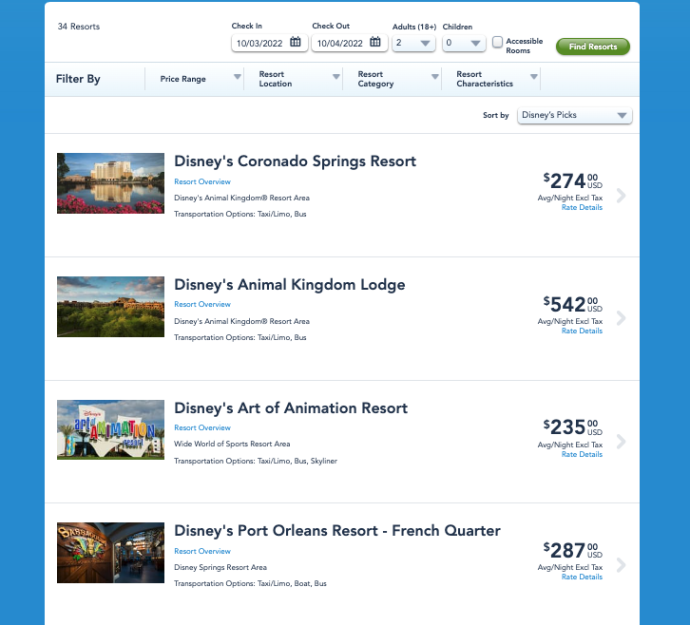 So, for now, don't be surprised if you don't find any available rooms at Disney World's hotels for the next few days. Many Florida locals turn to Disney World's hotels during a storm as they are considered a safe place to be, and some of those locals may be sticking around for a day or so (provided there is availability) until the situation at their own homes gets better.
Keep in mind that certain hotel cancelation fees are being waived for reservations through October 6th at the moment. Cancelation fees are also not being enforced for dining reservations and select other experiences.
Disney World's theme parks and Disney Springs will begin a phased reopening on September 30th, but we're still waiting for more details on that, so stay tuned.
For more information about the hurricane, check out our posts below.
Stay tuned for more news.
Are you heading to Disney World soon? Tell us in the comments.