Disneyland Resort is home to Cars Land, which is located in the Disney California Adventure park. This land is a dream come true for fans of Disney Pixar's Cars films, with rides, restaurants, and shops all themed after the movies!
Cars Land is celebrating its 10th anniversary today, as the park opened on June 15th, 2012. To honor the occasion, Disney came out with 10 ways you can celebrate! Some of these activities are inside the park, but there are a few ways to celebrate at home as well. Check them out here!
One of the most exciting ways to celebrate the 10th anniversary of Cars Land is with a new Tow Mater popcorn bucket! The premium bucket is available now at Flo's V8 Cafe, Filmore's Taste-In, and the Cozy Cone Motel. Disney noted that availability might vary throughout the summer, so even if it sells out, we might see the bucket return at some point.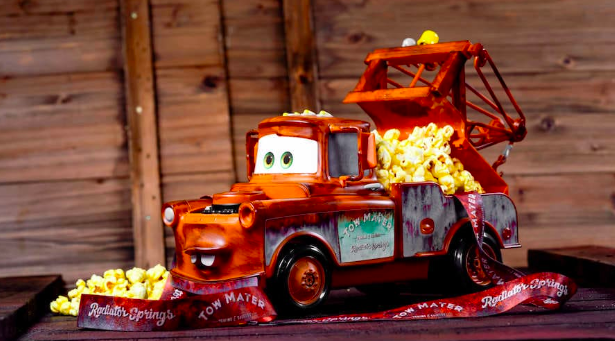 Novelty popcorn buckets like this tend to be VERY popular at Disney parks (remember the Figment popcorn bucket in EPCOT?), so we recommend heading in to grab yours ASAP if you want one.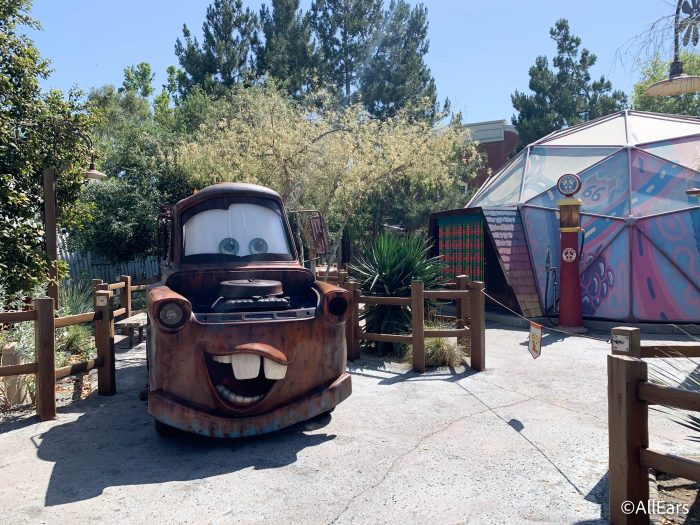 Another new way to celebrate in Cars Land is a photo op that's coming to Luigi's Casa Della Tires. The character Guido is "making his outdoor debut" here, so guests can visit to take a picture with him!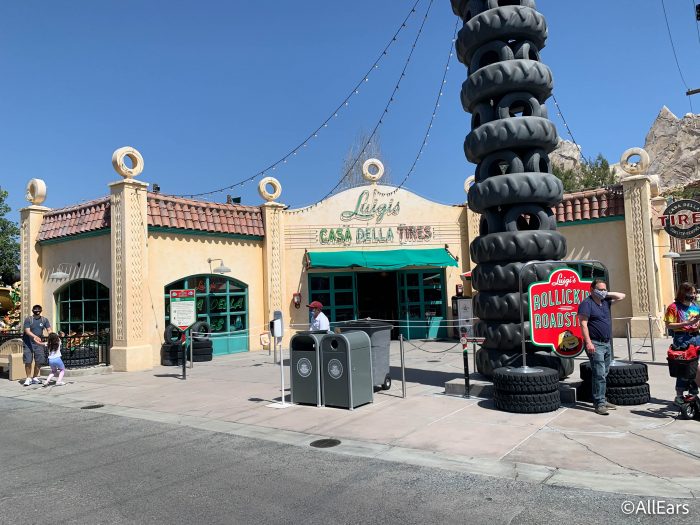 Other ways to celebrate include meeting Cars characters — like Lightning McQueen and Mater — in the park and going on the rides and attractions in this land. Radiator Springs Racers is a super popular option, and Luigi's Rollickin' Roadsters is the first Disney attraction in the US to use the trackless ride system.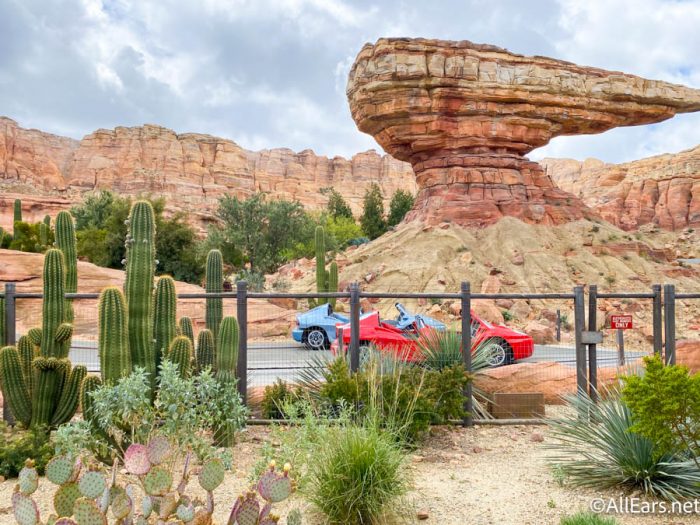 Or you might want to grab a snack instead, which you can do at Flo's V8 Cafe (where you can find diner food like fried chicken, burgers, and shakes) and the Cozy Cone Motel (which has various cone-shaped treats like Chili Cone Queso served in a bread cone).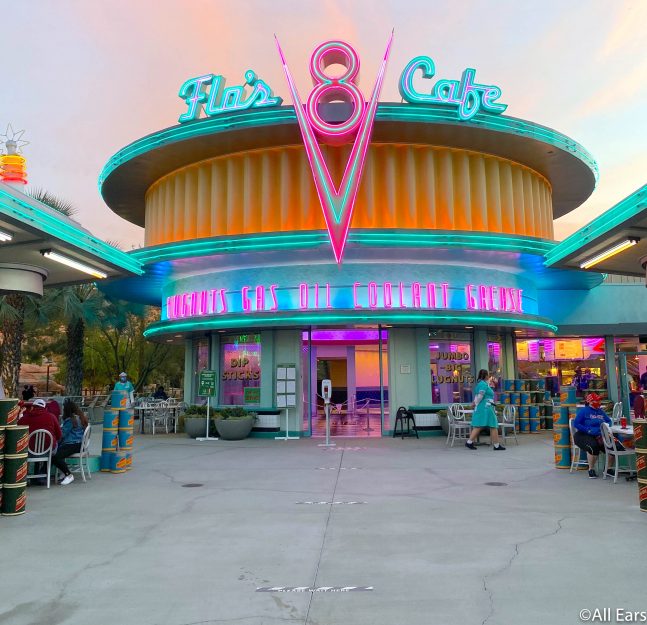 Disney also recommended grabbing a souvenir at Sarge's Surplus Hut or Ramone's House of Body Art (both will have new limited-edition pins for the 10th anniversary) and strolling down the main street at sunset to "Sh-boom" music while looking at all the neon lights.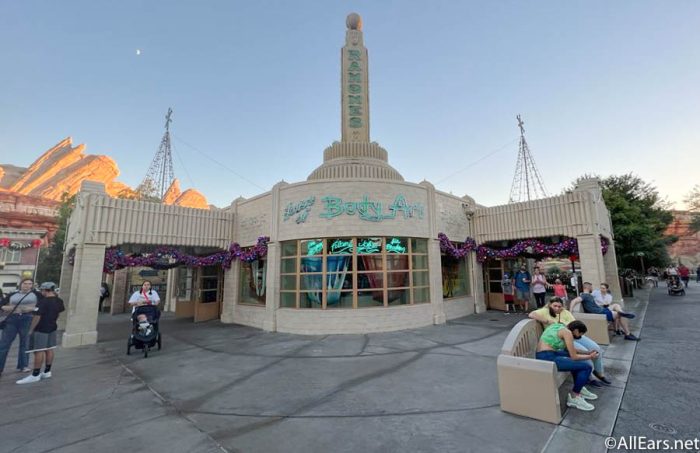 But what if you can't get to the parks for this occasion? There are still a couple of ways to celebrate! First of all, you can build your own paper version of Cars Land at home.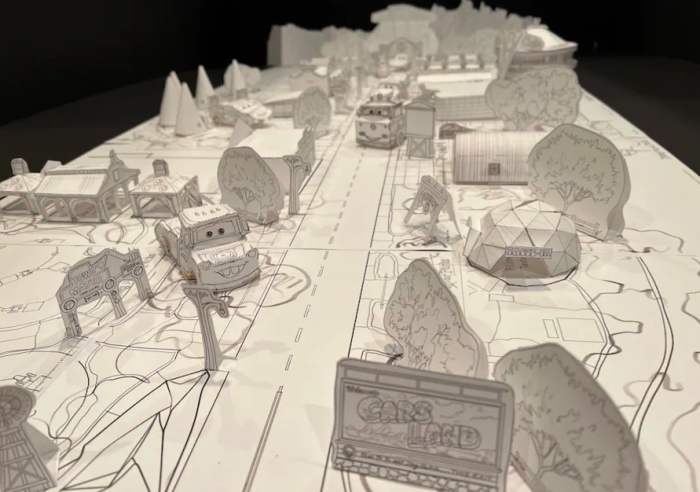 Disney Imagineers created a template for #DisneyPaperParks that features Radiator Springs buildings, rock formations, and more. You can find the template here.
And finally, you can watch this video from Disney about the history of Cars Land and how it came to be! Creative Director Roger Gould takes you through some of the projects and thought processes behind the land.
And that's all the ways to celebrate the 10th anniversary of Disneyland Resort's Cars Land! Keep following AllEars for more updates on the latest Disney events.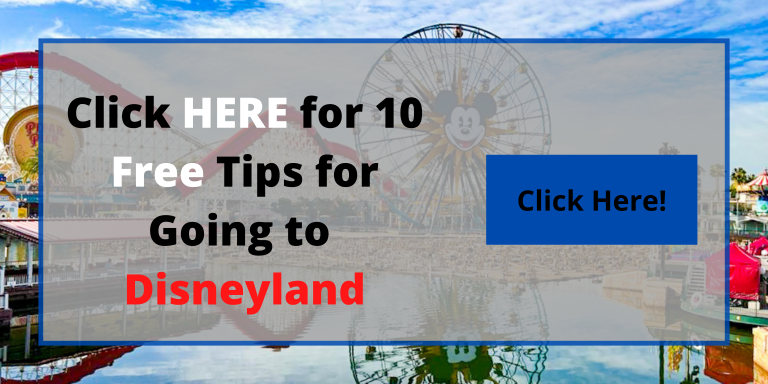 Have you visited Cars Land before? Let us know in the comments.