We've seen a LOT of new food in Disney World in recent months!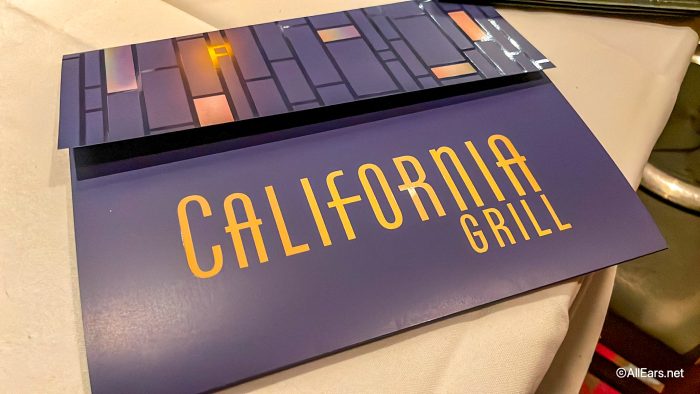 With everything from new restaurants to 50th Anniversary snacks, there are plenty of eats to discover that weren't available during your last vacation! And to add to that excitement, a popular Disney World restaurant is getting some new menu items very soon.
California Grill got an entirely new menu for the 50th Anniversary, but starting May 26th, the chefs are adding several new plant-based items to the lineup. First of all, there's the Florida Peach and Raspberry Salad with fresh fruit, steel-cut oat granola tart, red onion, and a whipped raspberry vinaigrette.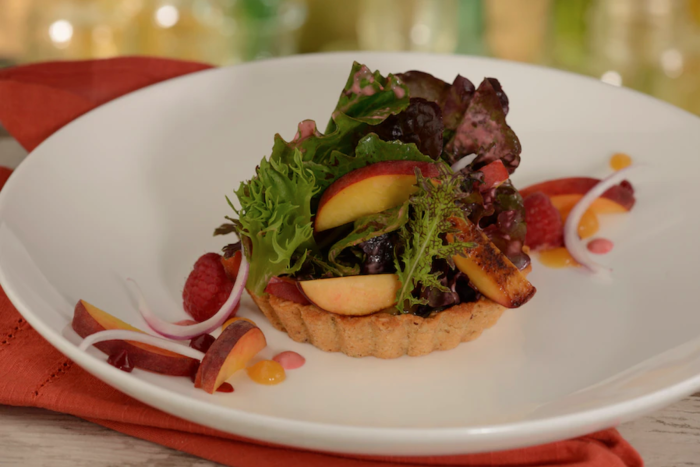 Or if you're looking for more savory flavors in your appetizer, try the Vegetable Dumplings, made with a Doenjang miso-cola onion sauce, radish, crispy garlic-chili oil, and pickled lotus root.
Moving on to the entrees, there's a House-made Bucatini Cacio e Pepe. It's sunflower, allium, crispy sunchokes, charred green onions, toasted onions, and a sunflower seed-ramp pistou, all atop a bucatini with cashew sauce.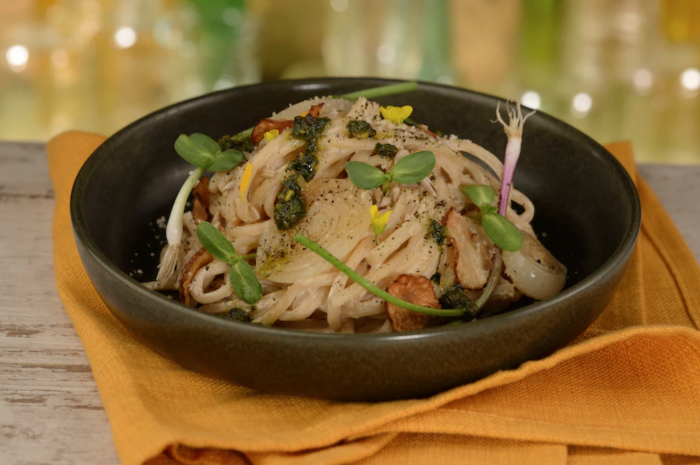 Not feeling that one? Try the Peas and Carrots Risotto instead. It's made with heirloom carrots, English peas, green garlic, confit onion, and sweet carrot foam.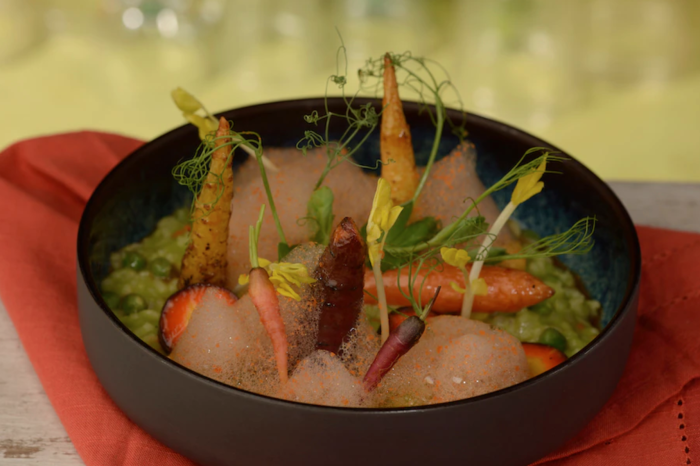 And of course, the meal wouldn't be complete without dessert! First up is the  Peanut and Banana Torte which combines shortbread, peanut ganache, miso-caramel, nut crumbles, and caramelized bananas.
If you miss the Banana Fritters that used to be available here, then you might like the Lavender Sugar Donuts. The beautiful dish is made with coconut frozen dessert, blueberry gin jam, and pistachio crumble.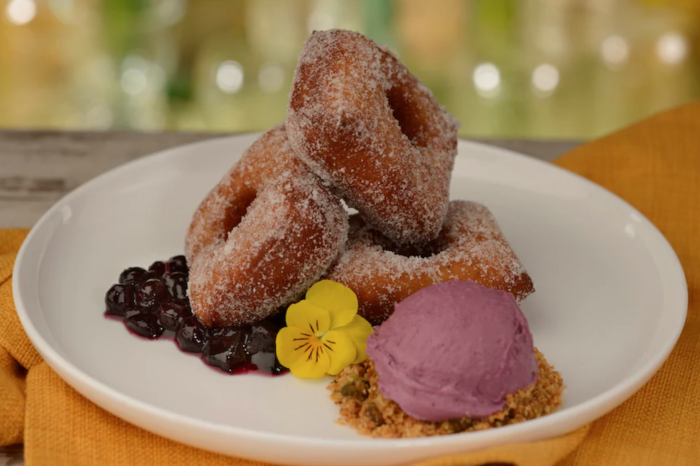 In addition to the plant-based options, there are two seasonal dishes at California Grill for a limited time. The first is the Florida Rock Shrimp Salad, which is a throwback, paying homage to a former signature salad at the restaurant. The updated version has similar flavors, but also includes hearts of palm, petite lettuce, yuzu, avocado, jicama, and crisp rice crackers topped with a ginger vinaigrette.
And finally, don't forget to try the EARidescent Crème Brûlée, made with pineapple-mango compote, hibiscus meringue, hibiscus crystals, and coconut. It has been pretty popular so far!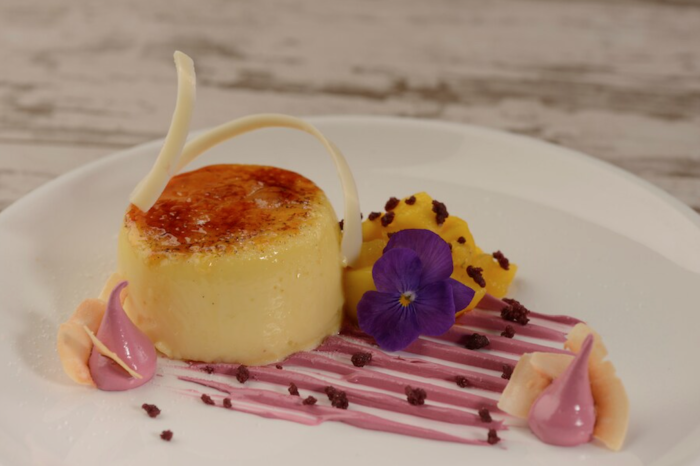 Keep in mind that California Grill is only open for dinner currently, and that the meal is prix fixe. In order to visit, it'll cost you $89 per adult and $39 per child.
That's everything new at California Grill for now, but stay tuned to AllEars for more menu updates and news from all the restaurants in Disney World!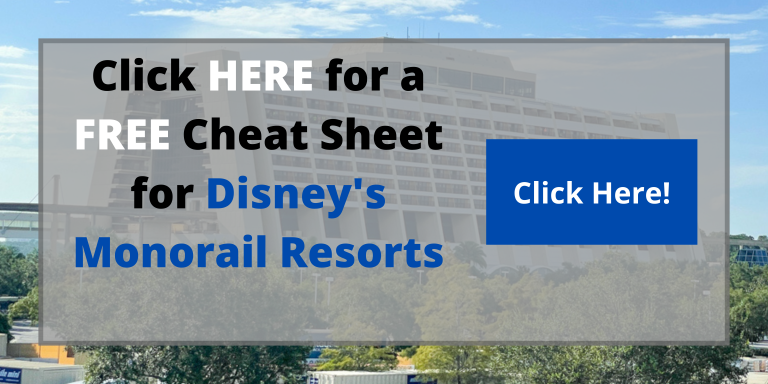 Which of these dishes sounds the most delicious to you? Tell us in the comments!