Marvel Studios entered 2021 with a mission.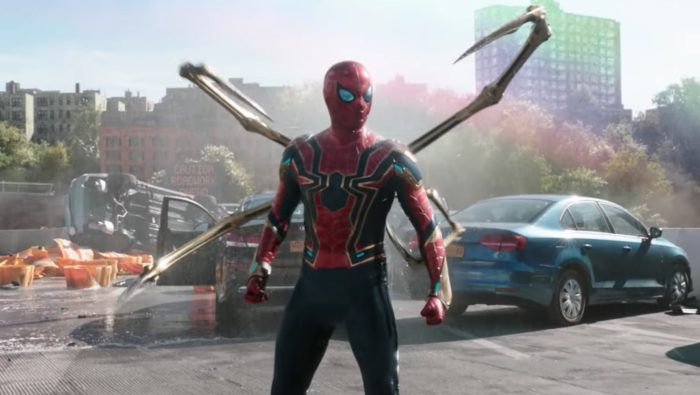 Phase four of the Marvel Cinematic Universe officially began earlier this year, and the year has been saturated with new Marvel content! From all of the new Disney+ shows, to the return of blockbuster movies, Marvel was keeping us on our toes all year. The MCU has exploded into something even bigger this year, and we're gonna go through some of the most shocking Marvel moments from 2021.
WARNING: Spoilers for all MCU movies and tv shows ahead! 
Marvel dropped a lot of content this year. Since January we've seen the inaugural line-up of MCU tv shows with WandaVision, The Falcon and the Winter Soldier, Loki, What if…?, and Hawkeye, all of which premiered on Disney+. We also got some big blockbuster Marvel movies in theaters this year, which hasn't happened since Spider-Man: Far from Home in 2019. These films were Black Widow, Shang-Chi and the Legend of the Ten Rings, Eternals, and the highly anticipated Spider-Man: No Way Home.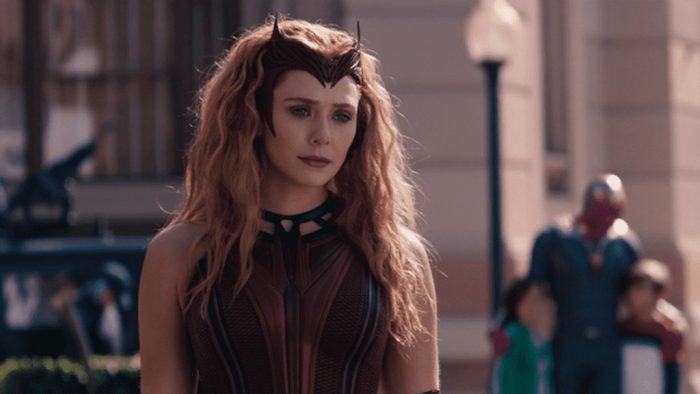 With so many new movies and shows, Marvel was searching for ways to keep their audiences coming back for more, and they gave us some jaw-dropping moments this year! So let's get started with the 20 Most Shocking Marvel Moments of 2021!

20. Wanda Maximoff blasting Monica Rambeau out of Westview
Starting off with the first new Marvel show we got in 2021, we have WandaVision. The structure of WandaVision allowed it to  give away tiny little details of something bigger going on, which made the explosive moments all the more rewarding and shocking! One of the first big moments where we learn that things are not what they seem in Westview is when Wanda Maximoff blasts Monica Rambeau out of her house, and ultimately, out of Westview.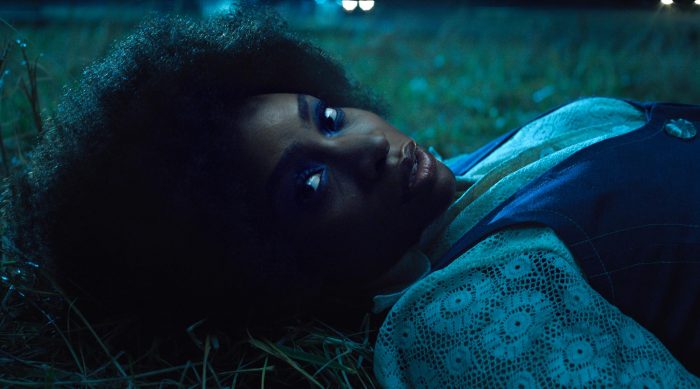 At this point, we've only been introduced to her as Geraldine, but Monica breaking the walls of Westview was one of the many moments in WandaVision that left us shocked!
19. Evan Peters as Ralph Bohner in WandaVision
This next one was… upsetting to say the least. After J.K. Simmons' appearance as J. Jonah Jameson in Spider-Man: Far From Home, the MCU started to bend the rules of casting the same actors to play the same characters as they did in other universes. They toyed with this idea in episode 5, "A Very Special Episode," when Evan Peters reprised his role as Pietro Maximoff a.k.a. Quicksilver, Wanda's late brother, or so we thought.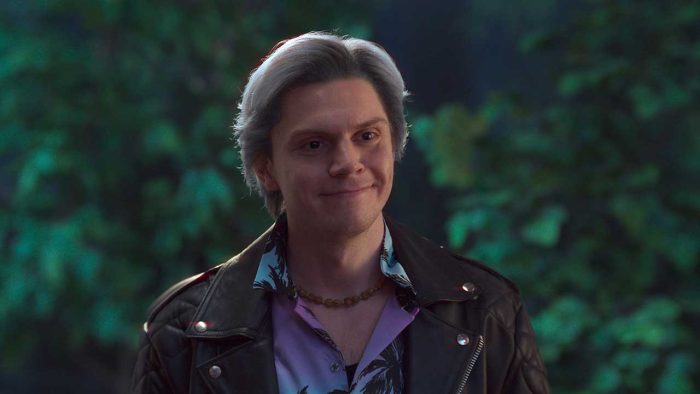 Fans, rightfully, freaked out when Peters appeared in WandaVision. The MCU's multiverse is a hot topic of debate, and for just a moment we thought it was possible that the Quicksilver we came to love in the X-Men movies would cross over into the MCU. However, it was soon revealed that "Pietro" was an actor who had been hired to play Wanda's brother. You think you're funny, Marvel?
18. It Was Agatha All Along
Agatha Harkness is one of the most iconic characters to appear in stage four so far. Katherine Hahn gives a knockout performance, and while many people already made the Agnes-to-Agatha connection, we did not expect the musical masterpiece that came with it.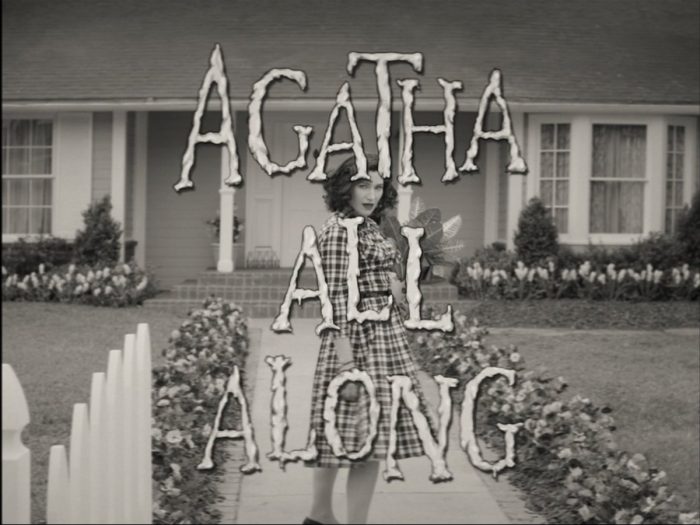 "Agatha All Along," the song that accompanied the reveal that Wanda and Vision's neighbor Agnes was behind Westview's mysteries, became an instant classic. The catchy tune was an unexpected, but welcome element of the MCU. 
17. Meeting all of the Loki Variants
Loki premiered on Disney+ over the summer, and gave viewers a whole new look at one of the MCU's most iconic villains. Loki got more and more complex with every episode, and one moment that exemplifies the tip of the iceberg that was explored in that show is the moment where we meet all of the other Loki Variants.
Meeting Kid Loki, Classic Loki, Boastful Loki, and Alligator Loki left us with our jaws on the floor at the end of episode 4, "The Nexus Event," and the stakes get even higher when we're introduced to even more Lokis in episode 5.
Listen, the more Tom Hiddleston as Loki the better. He's charming as ever in this show, and if we learned one thing, it's that you can never have too much Loki.
16. Loki Finale
The final episode of Loki had a huge impact on the MCU. We're thankful the show coined the term "Nexus event," because that's certainly the impact this show had on the Marvel Cinematic Universe. A lot happens in this episode, but one of the most significant moments in the show and in the MCU as a whole was the introduction of Kang the Conqueror, or at least, a variant of him.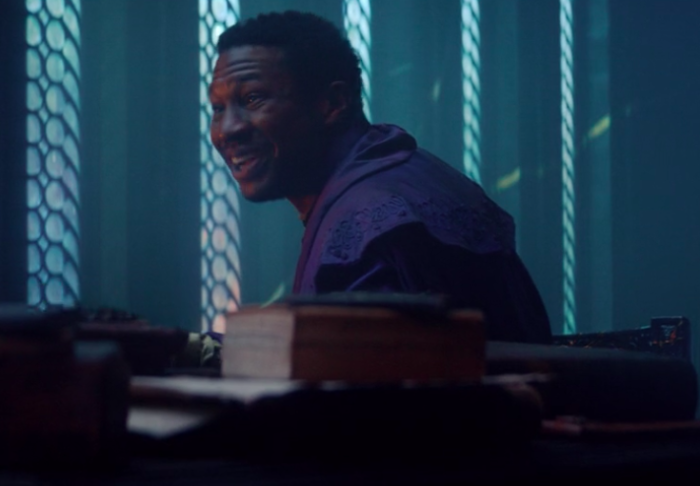 Following the destruction of Thanos at the end of the Infinity saga, we were waiting to see who Marvel's next big bad was gonna be, and He Who Remains alluding to him could set up something huge for the MCU. There was also the explosion of the Multiverse in the MCU after Sylvie kills He Who Remains.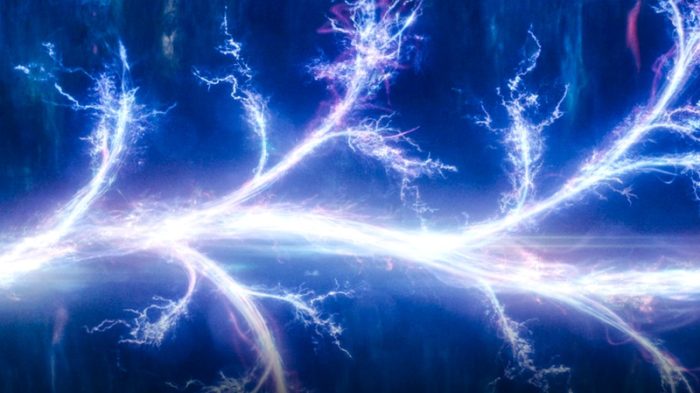 We haven't seen the full consequences of this yet, but we're sure it'll lead to something big.
15. Loki and Phastos were first canonically LGBTQ+ Characters in the MCU
2021 also saw the canonization of the MCU's first two openly LGBTQ+ characters! In episode 3 of Loki, it is revealed that the God of Mischief is bisexual, something that's been confirmed in the comics.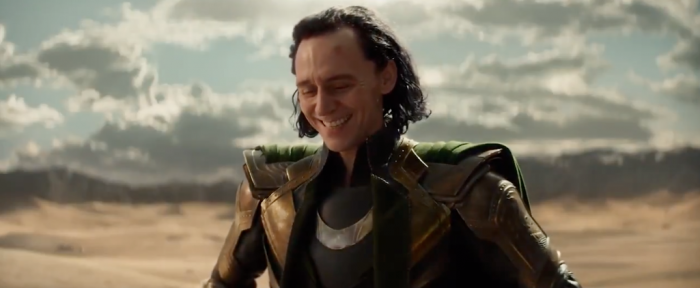 Eternals which was released this fall also had a canonically gay character, Phastos, played by the remarkable Brian Tyree Henry.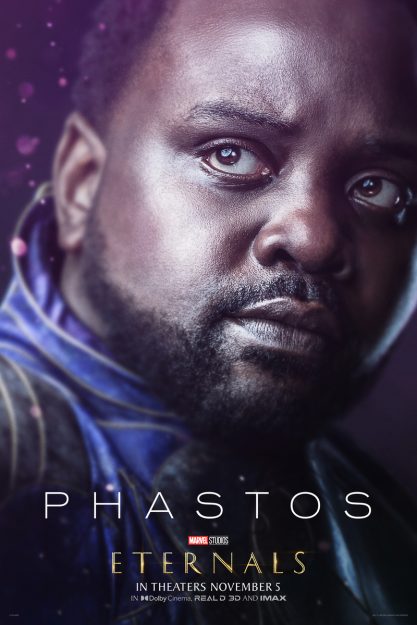 It was great to see a family with two dads being an emotional staple of the movie, and we hope the MCU continures to diversify their characters!
14. John Walker murdering someone with Cap's shield
Following Captain America's death after Avengers: Endgame, the question of who would take over the shield was highly contested. In The Falcon and the Winter Solider, we see John Walker wield the shield for a moment, until it goes very wrong.
Seeing someone dressed as Captain America killing someone with Steve Rogers' shield is jarring to say the least, but this moment adds more dimension to the themes of identity and politics being discussed in the show. 
13. Dora Milaje Intervention
One of the cooler surprises we got was the sneak attack from the Dora Milaje in episode 4 of The Falcon and the Winter Soldier. Honestly, at this point in the series, we were waiting for someone to put John Walker in his place, and we'll gladly watch the Dora do it!
The moment at the end of this fight where Ayo disables Bucky's metal arm is also noteworthy. Ultimately, we'll happily take any Dora Milaje content we can get! 
12. Sharon Carter was the Power Broker
Sharon Carter has worn a lot of different masks in the MCU. She started off as a simple shield agent in Captain America: The Winter Soldier. Became a CIA agent/weird love interest in Civil War, and ended up at the top of a crime syndicate in The Falcon and the Winter Soldier.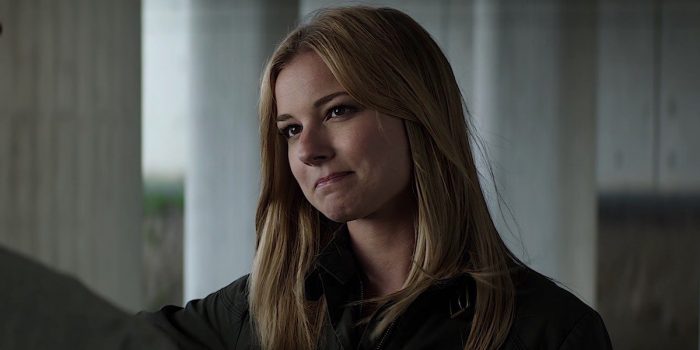 A lady of many faces, it seems. Who knows what she's gonna do next?
11. Yelena in Hawkeye
We were told months before Hawkeye premiered on Disney+ that Florence Pugh's Yelena Belova would be going after Clint Barton, but we were still shocked when she appeared in Hawkeye!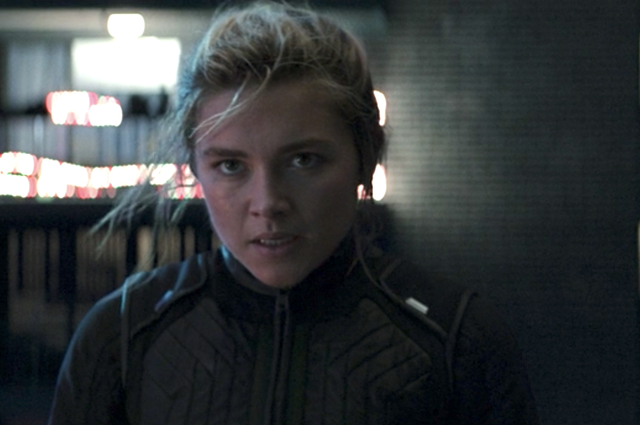 Florence Pugh is an incredible actress, and every time we get to see Yelena is a treat.
10. Kingpin in Hawkeye
Another jaw-dropping Hawkeye moment came last week when Wilson Fisk, a.k.a. Kingpin, was revealed at the end of the episode.
Vincent D'Onofrio reprises his role as Wilson Fisk after playing him in the Netflix Daredevil series. Kingpin is an iconic Marvel villain, and it's exciting to have him in the MCU!
9. Valentina approaching Yelena with Clint's picture
The end credit scene from Black Widow was devastating. We see Yelena at Natasha's grave following her sacrifice in Avengers: Endgame. 
We saw Valentina recruit John Walker at the end of The Falcon and the Winter Soldier, and now she's reaching out to a Black Widow herself. One thing's for sure, the first time we watched this scene, we thought, "it's over for Clint."
8. Trevor Slattery, the unsung hero of Shang-Chi
This long-forgotten Marvel quasi-villain "The Mandarin," from Iron Man 3 makes his return in Shang-Chi and the Legend of the Ten Rings.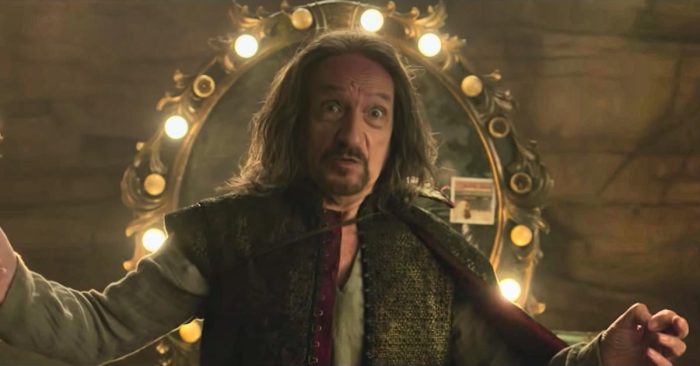 Trevor Slattery, the character's actual name, is a fun and quirky addition to the Shang-Chi ensemble, and his relationship with Morris is to die for. It was great seeing this character come back.
7.  Wong's Cameo in Shang-Chi
Of all the things we thought Wong did in his free time, we did not expect him fighting Abomination to be one of them, but that's exactly where we find him in Shang-Chi.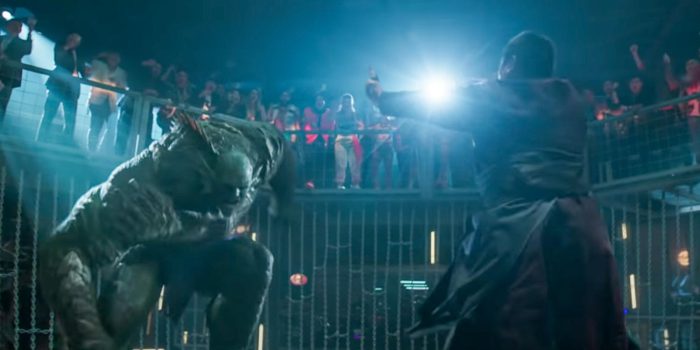 On top of the fun in Wong's cameo, it's also cool to see an amazing Marvel villain like Abomination get a nod in the MCU. 
6. Venom 2 End Credit Scene
This one is kind of in the MCU, kind of not. During the final post credits scene of Venom: Let There Be Carnage, Eddie Brock and Venom are transported into another universe, the Marvel Cinematic Universe to be exact.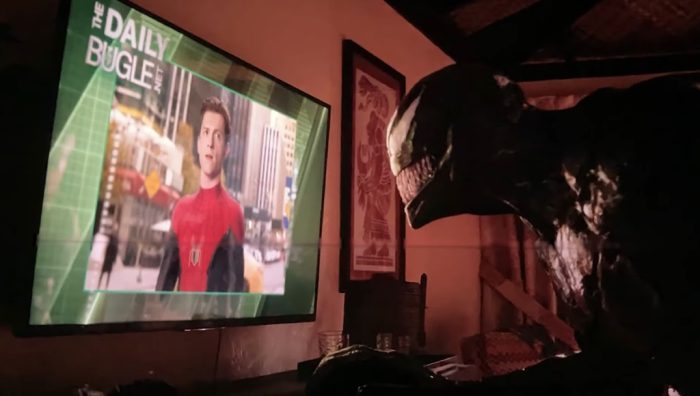 With Ed Hardy's Eddie Brock existing in the same universe as Tom Holland's Spider-Man, it's almost like Marvel is teasing a multiverse or something. 
5. Ikaris' Betrayal in Eternals
Honestly, we could probably have seen Ikaris' betrayal in Eternals from a mile away.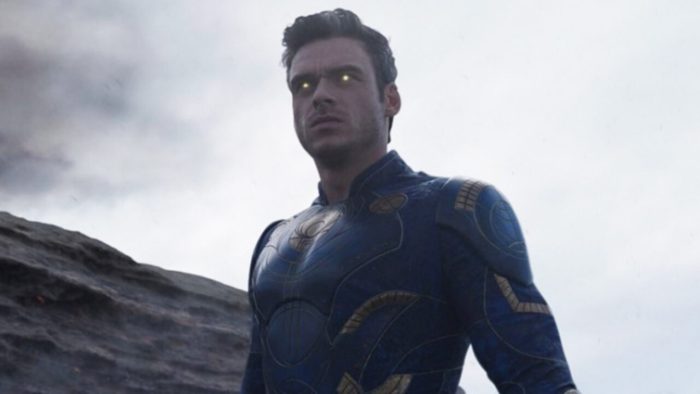 Ikaris turned his back on his fellow Eternals, but was ultimately redeemed by Sersi's kindness.  
4. Harry Styles joining the MCU as Eros
Rumors of the former One Direction member turned international rock star joining the Marvel Cinematic Universe had been floating for a little while, but we wouldn't believe it until we saw it.
Harry Styles is officially in the MCU, and it's a lot to wrap our minds around. We can't wait to see more of Eros in the future!
3. Doctor Strange trailer at the end of Spider-Man: No Way Home
Now on to one of the most anticipated movies of the last few years, Spider-Man: No Way Home. We expected a lot from the third installment of the Tom Holland Spider-Man movies, but one thing we did not expect was a full trailer for Doctor Strange: Multiverse of Madness at the very end.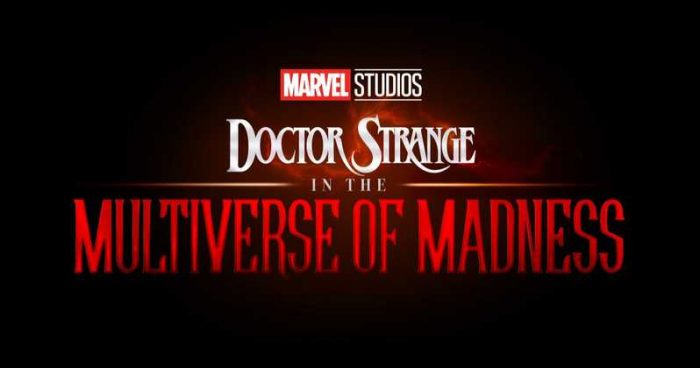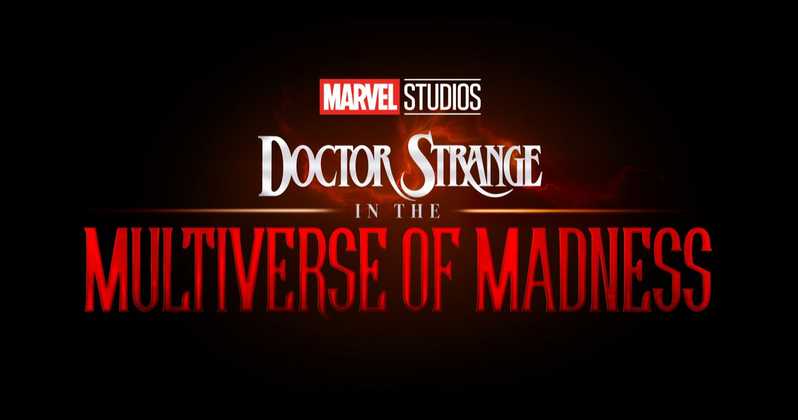 This trailer saw the return of Wanda Maximoff after her disappearance at the end of WandaVision, and it was a great way to leave the theatre after No Way Home. 
2. Daredevil Cameo in Spider-Man: No Way Home
There were a lot of rumored cameos for Spider-Man: No Way Home, and one that was quick, but awesome nonetheless was the return of Matt Murdock, a.k.a. Daredevil, as Peter Parker's attorney.
Daredevil was a great show, and while it was always known that it was in the same universe as the MCU, it's great to see Matt Murdock make his big screen MCU debut! 
1. All of the Spider-Men joining forces in Spider-Man: No Way Home
This moment is not only the most shocking, jaw-dropping, awe-inspiring moment in the MCU in 2021, but it might be a contender for all time. After months of denial and edited trailers, Spider-Man fans finally got what they've been waiting for, some of them for their whole lives. All three live action Spider-Men, Tobey Maguire, Andrew Garfield, and Tom Holland met on the big screen, and it was glorious.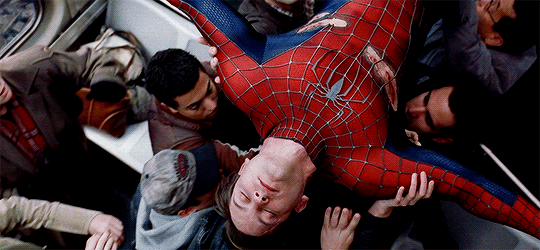 The return of Andrew Garfield and Tobey Macguire as Peter Parker(s) feels like the pinnacle of all superhero movies to date, and meant a lot to a lot of Spider-Man fans.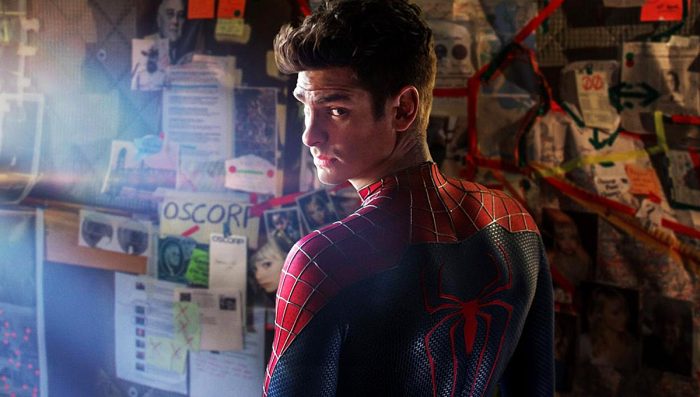 That's what we've got for 20 Marvel Moments that Shocked Us! This was a great year for Marvel movies and TV shows, and there were so many incredible moments that didn't make this list. We can't wait to see what 2022 holds for Marvel! Stat tuned to AllEars for more!
What was your favorite Marvel moment of 2021? Let us know in the comments!