You've seen it in the theaters, you've streamed it on Disney+, and now audiences can finally own a copy of Marvel Studios' recent installment, Shang-Chi and the Legend of the Ten Rings, which debuted on all major digital platforms November 12th, and is out on 4K Ultra HD, Blu-ray and DVD from November 30th.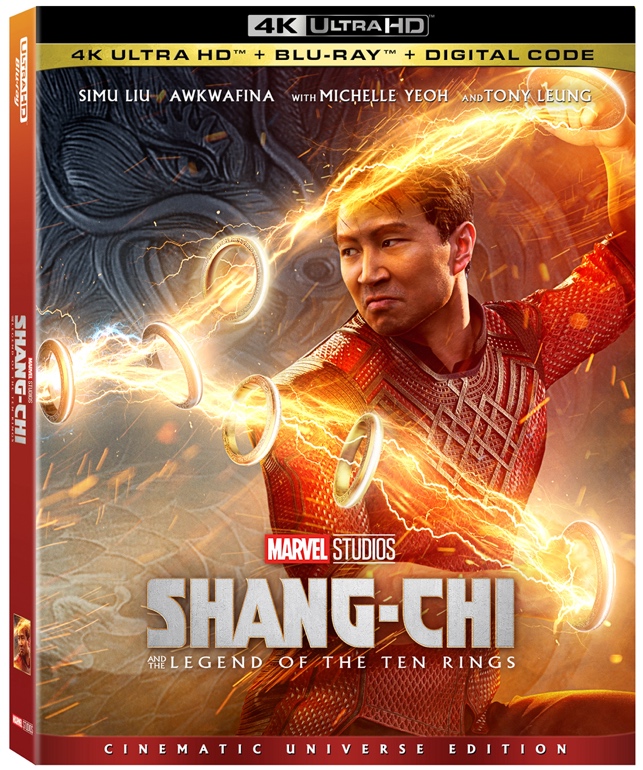 Outside of the satisfaction owning a physical copy of a film brings, the home versions of Shang-Chi bring with them a slew of bonus features and audio commentary not currently available on Disney+.
[For review purposes, I was sent a Movies Anywhere Digital Code with no restrictions on expressed thoughts or opinions.]
Marvel Studios' Shang-Chi and The Legend of The Ten Rings Bonus Features*
Gag Reel – As you can imagine, with comic talents like Simu Liu and Awkwafina, there were fun moments of levity during the filmmaking.  While this was as enjoyable as all blooper reels are, I would have liked to see more, as at 2:10 minutes, it feels short.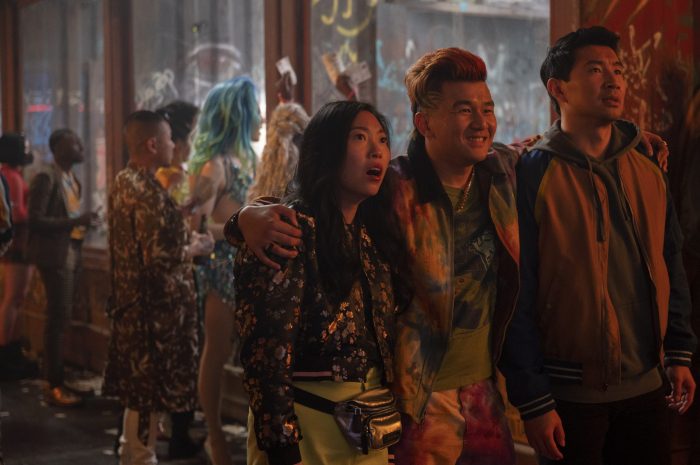 Deleted Scenes
For the most part, these scenes (mostly 1-2 minutes in length) give a bit more screen time to the side characters of Shang-Chi, particularly Katy, Razor Fist, and Trevor.  While it is nice to see those characters get fleshed out a little more, it's also easy to see how they got cut in favor of tightening the focus on Shang-Chi.  Highlights were "Escape Tunnel" and any of the ones with Xu Wenwu, as any extra time with Ben Kingsley and Tony Leung is time well spent.
They're Waiting – Shang-Chi and Katy connect with Xialing over a call.
Take a Shot – Katy has a moment of resolve during a battle.
Apology – Years after his sudden absence, Shang-Chi tries to apologize to Xialing.
I'm Here – Shang-Chi and Katy have a conversation in the alley. Katy reassures Shang-Chi that she will always be his support system.
Pep Talk – In order to turn the tide, Razor Fist encourages Katy during the middle of a battle.
Greatness – Trevor and Katy bond over passions in their getaway car.
Escape Tunnel – The gang slips out through Trevor's escape tunnel in order to secure a getaway vehicle.
Two Sons – Xu Wenwu compares Shang-Chi and Razor Fist during a tense dinner.
Postcard – Shang-Chi and Xu Wenwu reunite as father and son. Shang-Chi makes it clear he disagrees with Xu Wenwu's philosophy.
Just Friends – Katy and Xialing get to know each other. Xialing asks Katy some personal questions.
Do It Yourself – Xu Wenwu returns to his empire after the Iron Gang boss is captured.
Building a Legacy – This featurette is a general look at the making of the film with a small emphasis on what it means to be creating the first MCU film with an Asian superhero.  It's a good look at some of the more intricate details that went into the sets and the costuming, but like the gag reel, feels short, with a run time around 9 minutes.
Family Ties –A 7:28 minute-long examination of the complicated father-son dynamic between Shang-Chi and Xu Wenwu with cast interviews. I liked the discussion on how Shang-Chi's character growth is impacted by his rejection/acceptance of his father, although I thought it was odd that they called it "Family Ties" when they made no mention of his relationship with his estranged sister.
Audio Commentary –  Director Destin Daniel Cretton and screenwriter Dave Callaham do a full-length commentary over the movie talking about their memories of writing and shooting the film.  If you enjoy finding out about behind-the-scenes details and the nitty-gritty battles to create a coherent script, audio commentaries are generally interesting and this one is no exception.  From easter eggs like having a character from Black Widow fight a character from Iron Man 3 in one of the cages of Xialing's fight club, to explanations of how they made this Shang-Chi story fit in with the already-established canon of both the comics and the MCU, there is new information to glean about the film for every viewer.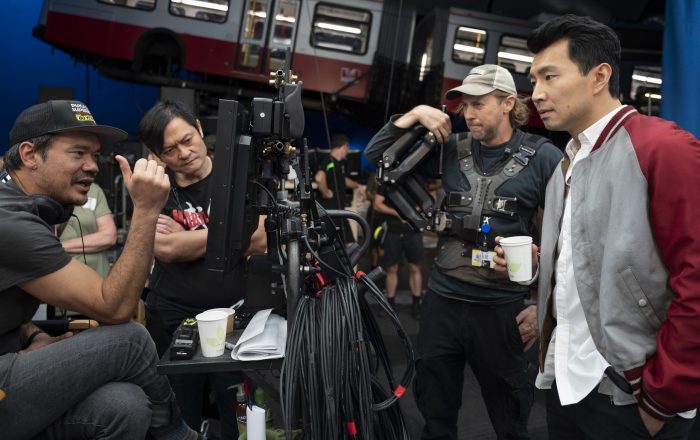 *bonus features vary by product and retailer
Marvel Studios' Shang-Chi and The Legend of The Ten Rings Product Specifications
Release Date: 
Digital: November 12
Physical: November 30
Formats: 
Digital: 4K UHD, HD, SD
Physical: 4K Ultra HD Combo Pack (4K UHD + Blu-ray + Digital Code), Blu-ray Combo Pack (Blu-ray + Digital Code) & DVD
Feature Run Time:  Approx. 132 minutes
Rating:  U.S. Rated PG-13, Bonus material not rated
Aspect Ratio:                         
Digital: 2.39
Physical: 2.39:1
U.S. Audio:                            
4K Ultra HD:  English 7.1.4 Dolby Atmos, English DVS 2.0 Dolby Digital, Spanish 7.1 Dolby Digital Plus, French 5.1 Dolby Digital Language Tracks
Blu-ray: English 7.1 DTS-HDMA, English DVS 2.0 Dolby Digital, Spanish and French 5.1 Dolby Digital Language Tracks
DVD: English, Spanish and French 5.1 Dolby Digital, English 2.0 Descriptive Audio Language Tracks
Digital: English Dolby Atmos (UHD only, some platforms), English 5.1 & 2.0 Dolby Digital, Spanish 5.1 & 2.0 Dolby Digital, French 5.1 & 2.0 Dolby Digital, English Descriptive Audio 2.0 Dolby Digital (some platforms)
U.S. Subtitles:
4K Ultra HD: English SDH, Spanish, French
Blu-ray: English SDH, Spanish, French
DVD: English SDH, Spanish, French
Digital: English SDH, French, Spanish (some platforms).
In case you missed it, here's the new trailer for the home video release of

Shang-Chi and the Legend of the Ten Rings:
Questions?  Comments?  Suggestions?  Drop us a line below.
Be sure to follow @allearsnet on Facebook, Instagram and Twitter!
Check out our YouTube Channel for reviews, news, information and more!
Click below to subscribe to the AllEars® newsletter so you don't miss any of the latest Disney news!