In the wake of Loki's revelation of the many multiverses out there waiting to come to the forefront in the next Marvel Cinematic Universe phase, Marvel Studios brings us a look at some potential realities in its upcoming Disney+ series, What If…?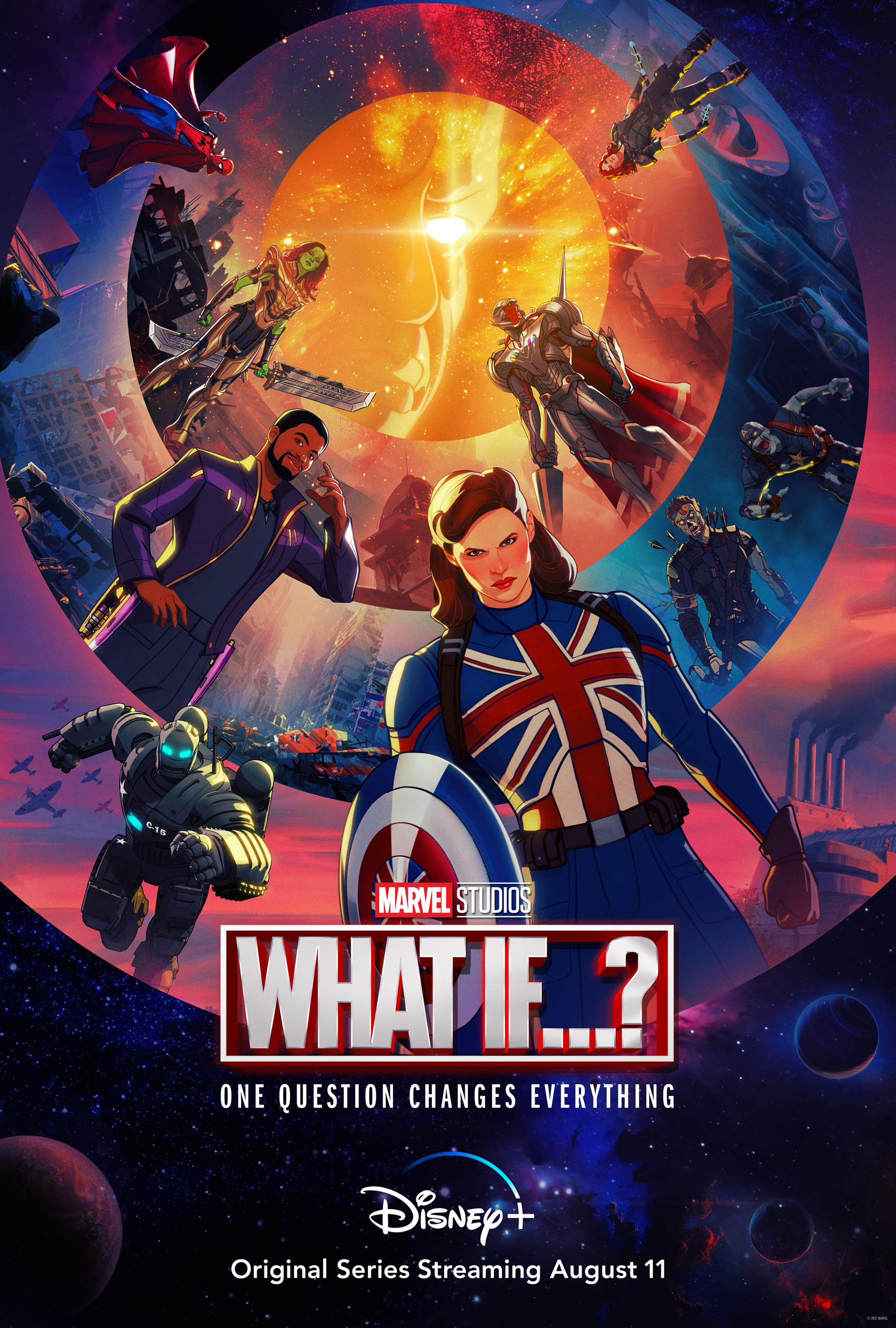 Marvel's first animated series is an anthology of different scenarios that depict what might have been, if events in the MCU had happened just a little differently.
Each episode is introduced by The Watcher who can only observe and narrate as a new reality unfolds in a Twilight Zone-esque fashion.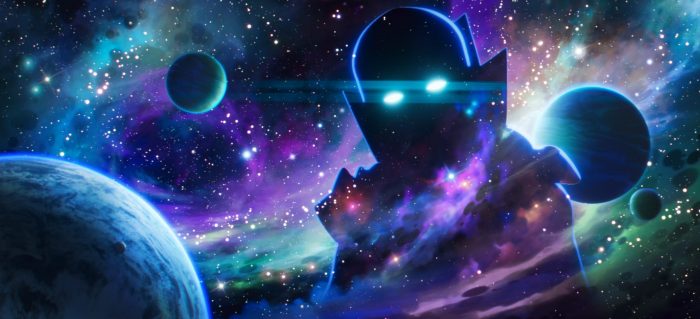 To talk a little about our guide through the alternate realities, The Watcher, and what it was like to work with Chadwick Boseman in his final performance, Jeffrey Wright (voice of "The Watcher,") Bryan Andrews (Director,) AC Bradley (Head Writer,) and Brad Winderbaum (Exec. Producer) joined us virtually in a press conference for the new series.
Press Conference highlights:
On the character of The Watcher
Wright:  "I'm playing The Watcher, who is described in his first appearance in Marvel Comics, I think it was in 1963, something like 'the most dramatic being in all The Known Universe.'  So, he's a fairly dramatic guy.  He's a fairly powerful guy.  He's kind of overseeing the entire MCU…the multiverses, and he plays somewhat of a Rod Sterling role here, kind of narrating, kind of not.  In some ways, maybe the biggest Marvel fan there is, watching all that transpires and dealing with certain temptations to involve himself, but at the same time, just kind of living vicariously through these characters, these stories, this mythology and taking it all in.  He's got probably the highest cable bill that you can possibly imagine. 
"I think the fans can relate to him in many ways.  I think he, in some ways, he's kind of defined by them.  It's his life's passion to observe and connect with them, with their heroism, with their flaws, and so, without them, he's nothing in some regard.  So, he adores them and is compelled by them, in a way that gives him purpose, that gives his life meaning.
"You know, as I think about these characters and what they've come to represent for we who watch them, we, who are like The Watcher, in some ways, I think that the passion behind fans' connection to these characters is this level of trust.  This level of understanding and of hope that is imbued in them in a way that they may have not found outside of this mythology–particularly now, in this kind of upturned world where trust is difficult to hold on to and to place in any individual.  We can always place our trust in these characters and the deepness of that connection, I think, for fans is a powerful one, and also for The Watcher."
Bradley:  "…When we started talking about The Watcher, early on before Jeffrey signed on, I originally was always joking that it was the Pizza Rat meme. I was like, he's a guy watching this rat pull a slice of pizza across a New York City subway platform.  He does not want to pet the rat.  He is not gonna take the rat home.  He is not gonna become best friends with the rat, but it is fascinating for him to watch and that's The Watcher watching humanity and our heroes.
"And then, when Jeffrey joined and we were talking, what struck me, Jeffrey, was the way you talked about your son and watching Marvel movies with him and I was like, 'Oh, My God.  The Watcher's a dad.'  There's this connection. There's this notion of how you do grow to care about these characters.  We all care about the MCU now, because either you grew up reading comic books or you've been alive for the past 15 years, and this has become our pop culture lexicon.  And so, when it came to write the watcher, he goes from pizza rat meme to our dad."
Winderbaum on returning characters:  "We realized, I think, early on in
development, as we were starting to get A.C.'s scripts and starting to look at the arc of the series, that there was gonna be a character that bubbled up and became more important.  Not more important than the rest, but had a strong relationship with The Watcher, who is really our driving force behind the series–that's Captain Carter.  And we realized, as we started developing the second season, that Captain Carter was gonna be the character we would revisit in every season and continue that adventure.  Obviously, we're telling a story on a giant, multiversal canvas, so you never really know who's gonna pop up where and when.  It's very much an anthology, but there's always opportunity for fun connections to be made."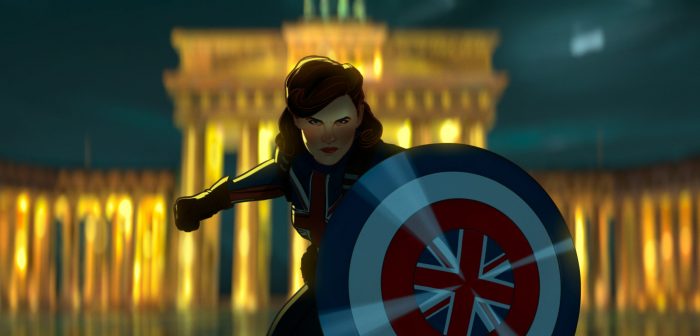 Winderbaum on whether What If…? will be part of the movies:  "I think that, without going into great detail, I can tell you that What If…? , as a project, as a story, that exists in the MCU, is as important as any other.  It's woven into that same tapestry, so there's a lot of potential there."
On Working with Chadwick Boseman
Andrews:  "He came and he brought it and he had a lot of fun, and it was really great to hear him talk about how he was excited to play this particular version of T'Challa because it was different.  Because it was a version of him being able to play the king, but the king without the mantle of royalty and all the other things that go with it.  Completely different spin, you know, he could lighten it up, he could get a little bit more jokey with it and stuff.  He was excited to bring that flavor to T'Challa and give it to the audience so we can see a slightly different version of T'Challa.  He was really excited about it and we were so excited, and we're blessed to have him in this show.  He did an amazing job."
Wright:  "We, in fact, were going to do Ma Rainey's Black Bottom. I was asked to be a part of that and I couldn't do it because I was tied up with another film, unfortunately…So, I didn't have a chance to work with Chadwick on that.  So, it was really a lovely surprise to find that we would have the opportunity, at least, to be in the same space with What If…?.  This being his last, I guess,  performance that we'll get from him, I find very moving.  I guess the thing that strikes me most, you know, what he does here and what he's done with these films is that, obviously, these are films about heroism and all the complications of that.
"And what we all discovered, was that the kind of mythic quality that he brought to these performances kind of paled, in some way, to the mythic quality that was his life.  In terms of the way that he was goin' about doin' this work–the grace, the dignity, the power.  So, yeah, I'm really pleased to share a little bit of time with him on this."
In case you missed it, here's the trailer for What if…?:
What If…? launches exclusively on Disney+ on August 11, 2021.
Questions?  Comments?  Suggestions?  Drop us a line below.
Be sure to follow @allearsnet on Facebook, Instagram and Twitter!
Check out our YouTube Channel for reviews, news, information and more!
Click below to subscribe to the AllEars® newsletter so you don't miss any of the latest Disney news!