The Disney Vacation Club (DVC) has been around for 30 years, but it can be confusing even for pros — plus the Disney Vacation Club cost is definitely something you need to take into account.
We're sure you've seen the logo around the parks or at least heard the name once or twice. Maybe you've even seen one of the informational kiosks in Disney Springs or the parks! Yet, if you aren't part of the program, you might be wondering what exactly the Disney Vacation Club really is. Don't worry, though — we're here to help explain it to you!
Disney Vacation Club is a vacation ownership program similar to a time-share, and the program works on a "point system" that allows guests to travel when and where they want at Disney locations around the world.
Members do have a "use year," and their points become available to use for a certain amount of time. Within that use year, you can use your points however you would like. However, points can expire if they are unused. So, the Disney Vacation Club has systems in place where you can "bank" unused points or "borrow" points from the next use year if you run out.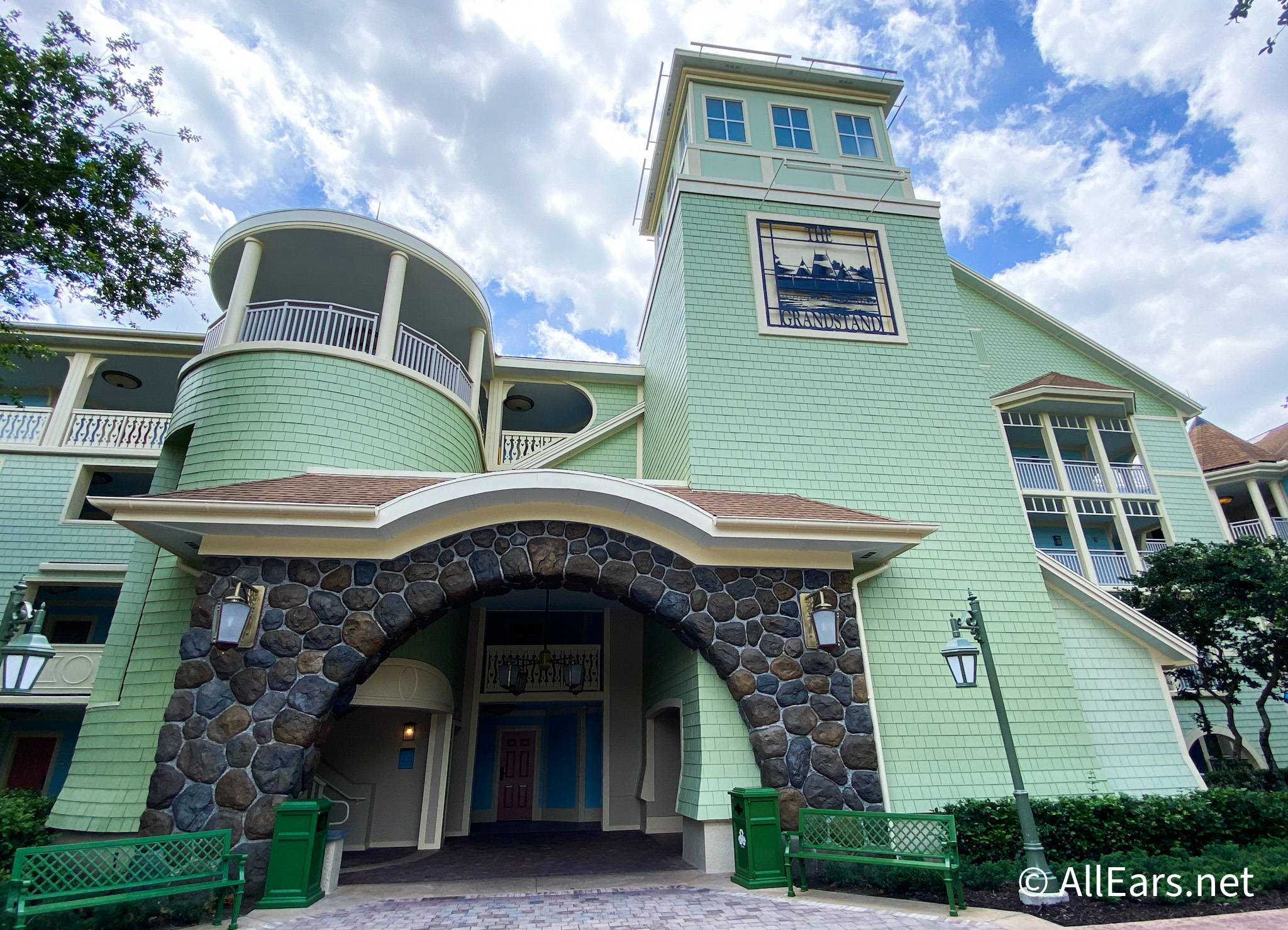 The Disney Vacation Club website further breaks down the total cost of membership as the purchase price starts at $207 per point for the number of Vacation Club Points selected. For example, it would be $31,050 for 150 points. The closing costs do vary when it comes to home resorts and vacation club points purchased, but they start at $629. Members do have to pay annual dues as well, which begin at $88 per month. The Disney Vacation Club does provide financing at $428 per month for a 10-year loan with a 10% down payment.
The currently available home resorts include Aulani Villas in Ko Olina, Hawaii, Disney's Riviera Resort, and The Villas at Disney's Grand Floridian Resort & Spa. Points begin at 150 and up, and each resort currently has a purchase price of $31,050 with varying closing costs.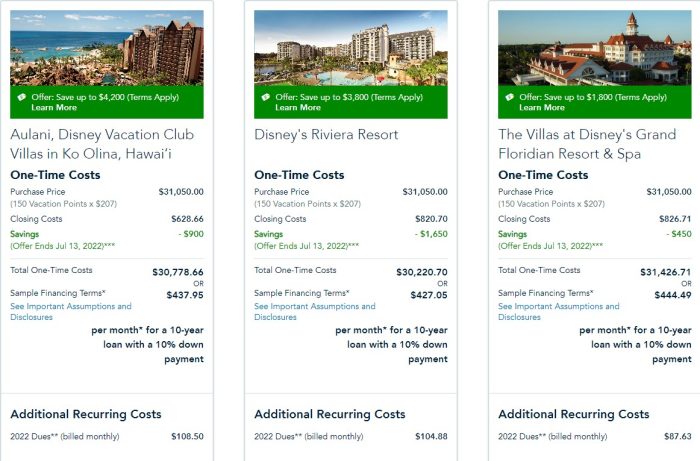 When guests use their points to reserve accommodations, the costs can vary depending on the time of the year, the resort chosen, and the size of the unit. For example, a One-Bedroom Villa at an older Disney Vacation Club Resort like Disney's Saratoga Springs could cost as little as 24 points a night. In comparison, though, the new Disney's Riviera Resort has a starting cost of 33 points a night for the same room.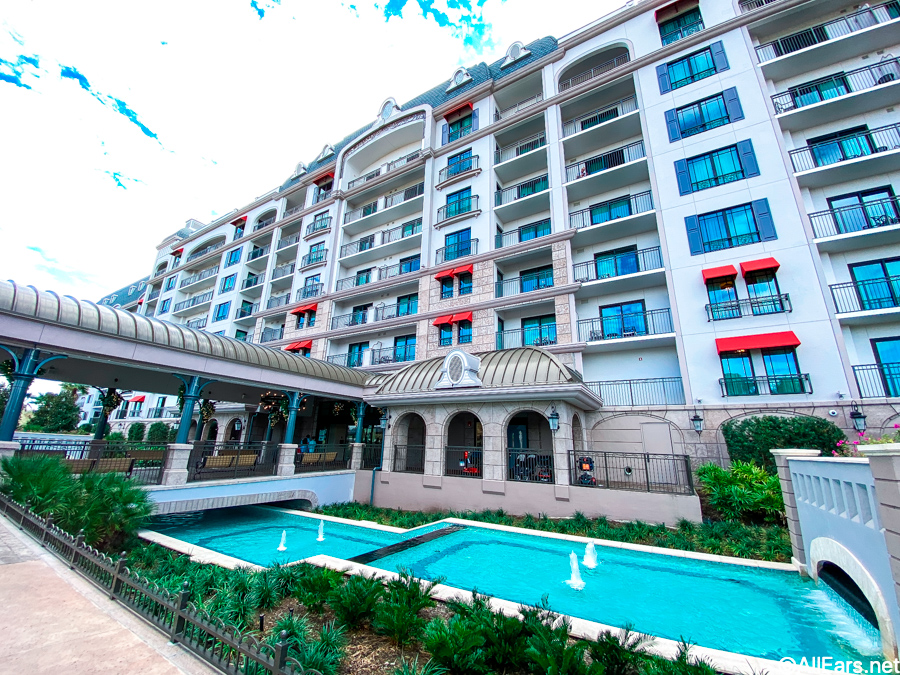 The points are broken down in points charts to further show what it would cost to stay in your accommodation choice. The cost of membership, annual dues, and other price details do vary depending on your home resort, how many points you have, and other factors. The Disney Vacation Club website does provide a helpful cost calculator, if you're looking to break down specific costs that pertain specifically to you!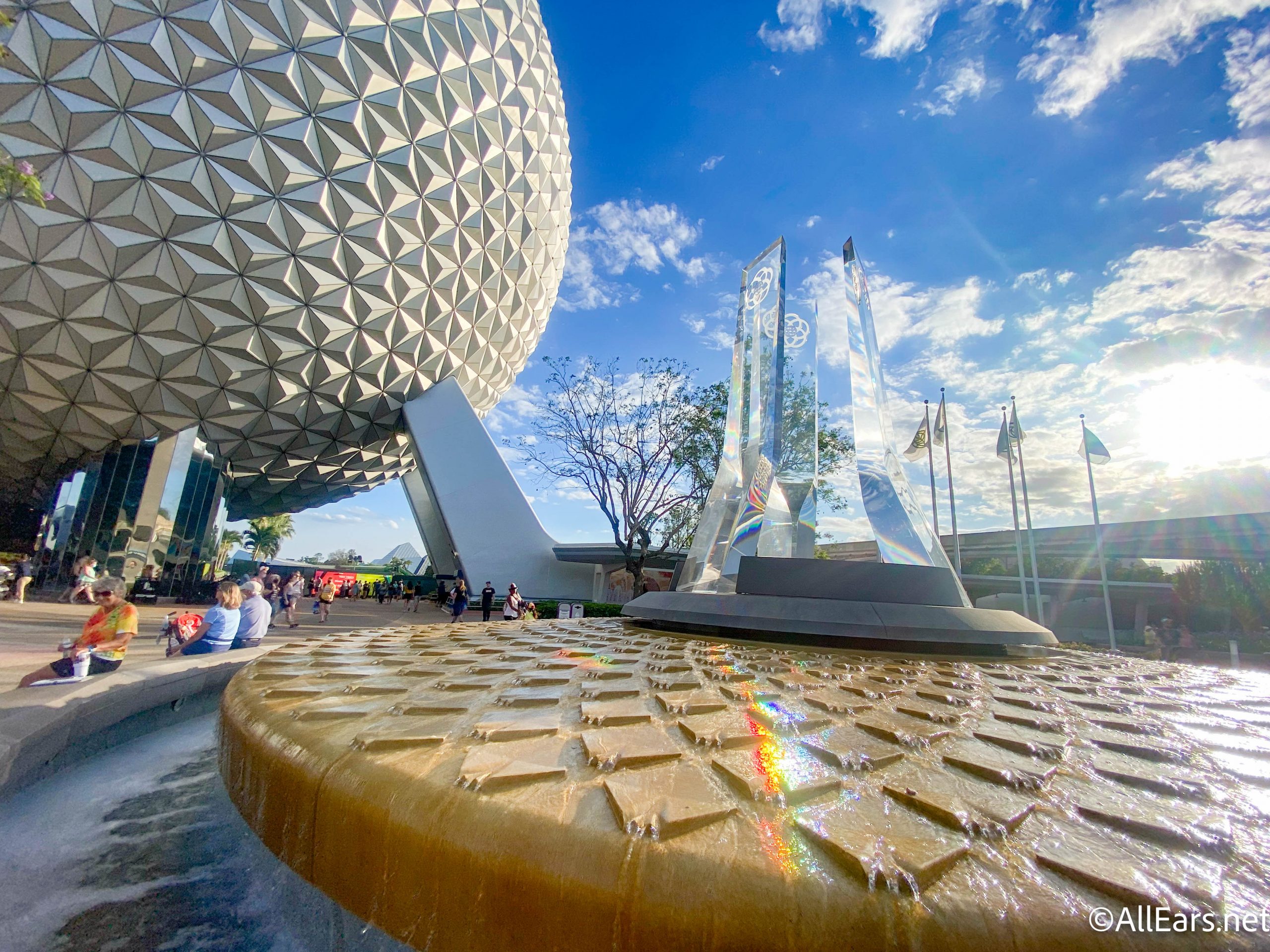 As we mentioned before, points don't just have to be used at resorts in Disney World or Disneyland. They can be used at Disney's Aulani Resort in Hawai'i, on Disney Cruises, and so much more! So, you could use your Disney Vacation Club points to travel around the world or stay close by, depending on what your vacation needs and budgets happen to be.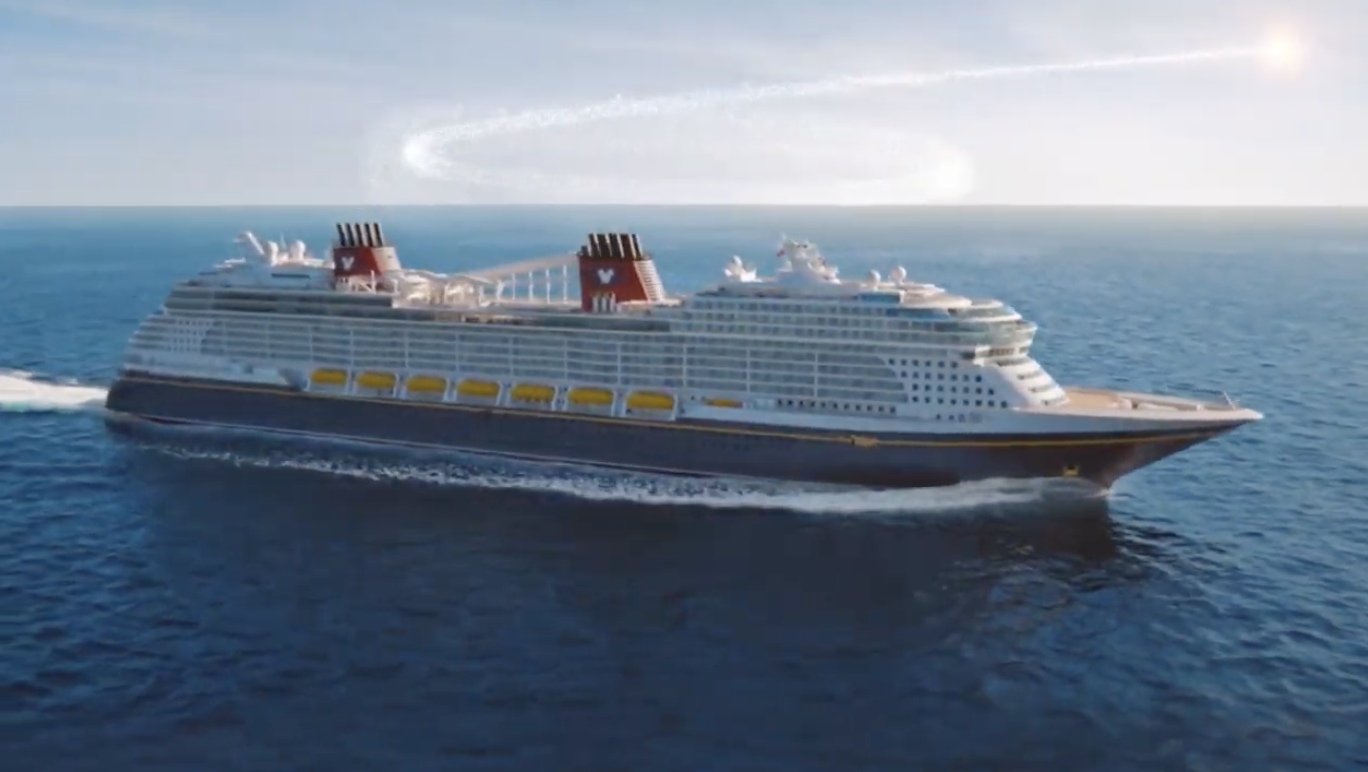 It's important to note that costs and prices may change throughout the years. You can find out all the details you need to know about the Disney Vacation Club's FULL costs, use years, home resorts, and more on our page here! And, you can stay tuned with All Ears for the latest Disney news you need to know!
Are you a Disney Vacation Club Member? Let us know in the comments below!