We know you're making your packing list (and checking it twice) just to be sure you don't forget anything prior to your next Walt Disney World trip. And while Minnie Ears and sunscreen are basically essentials, you are definitely not thinking of these six necessary things on your packing list.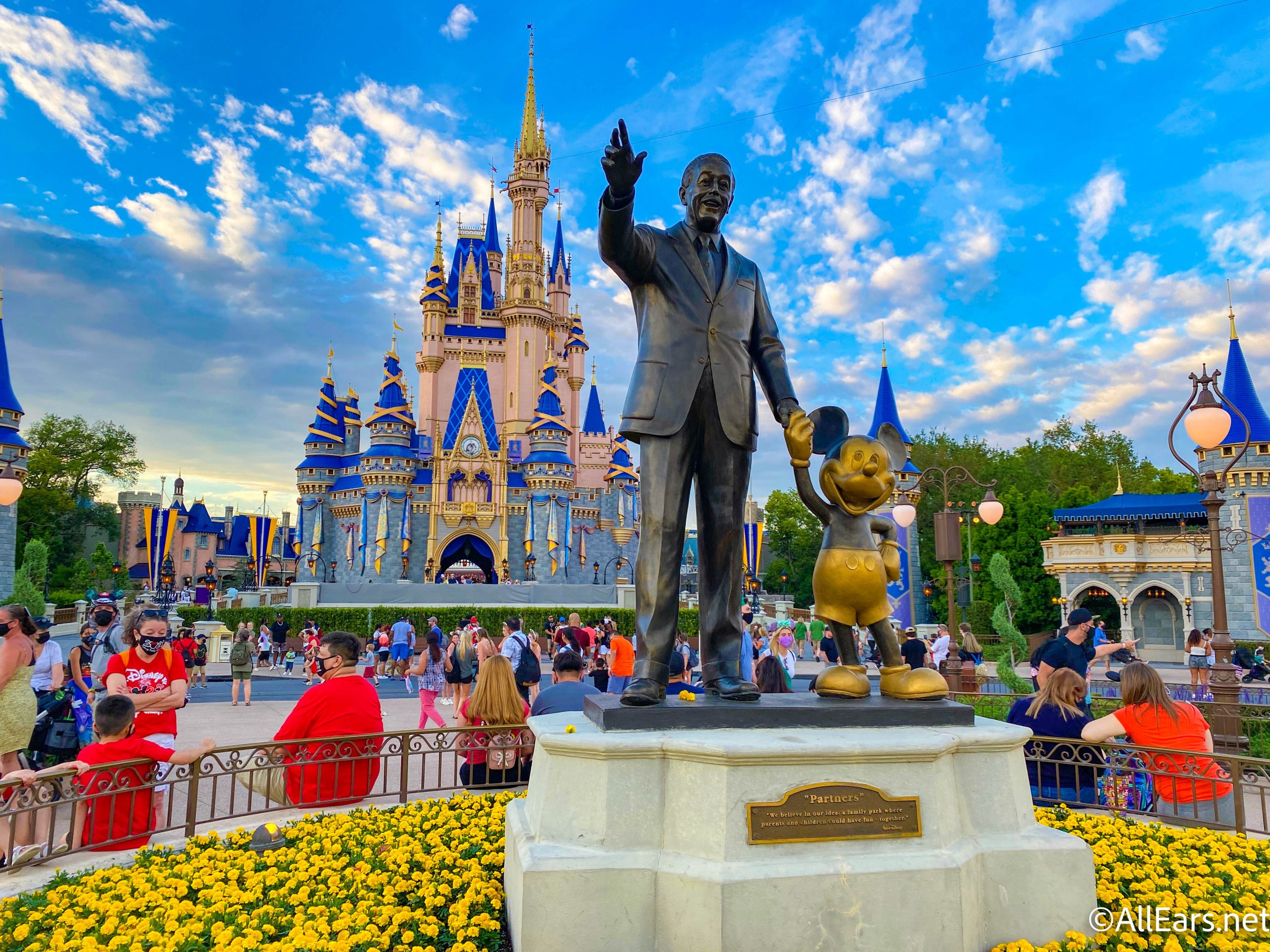 Before you head to the parks, you'll want to have these items handy so you aren't wearing the WRONG thing to Disney World!
Mask Chains and Ear Savers
If you haven't heard of ear savers before, you're not alone! We had no clue what they were until we were given the head's up that they are a must-bring to the parks. Ear savers are small pieces of plastic that attach to the back of your mask loops to help relieve tension at the back of your head.
They're a great accessory if you tend to get headaches from wearing masks all day long, especially since you will be wearing them most of the time in the parks.
Mask chains are also useful tools that attach to your mask so you can leave it hanging around your neck whenever you take it off to eat or drink. That way, you don't have to worry about setting it down anywhere, sticking it in your purse, or leaving it on your lap!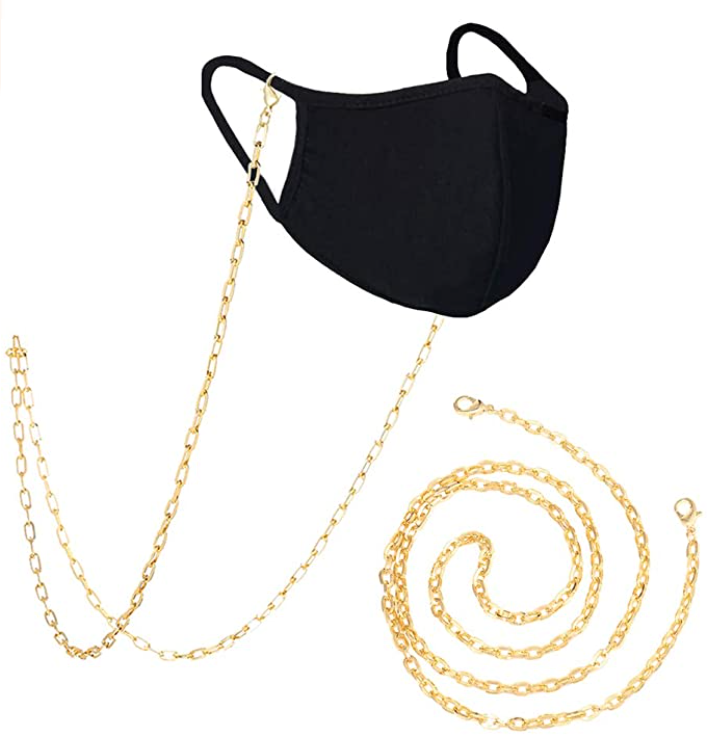 Speaking of losing your masks…
Multiple Masks
When we first made our way back to the theme parks in a mask, it only took us a few hours before we lost our mask by accident on the first day back! (Big whoops.) It's a lot easier to misplace your mask if you aren't paying attention, whether you drop it underneath a table when you're grabbing lunch or it falls out from your pocket.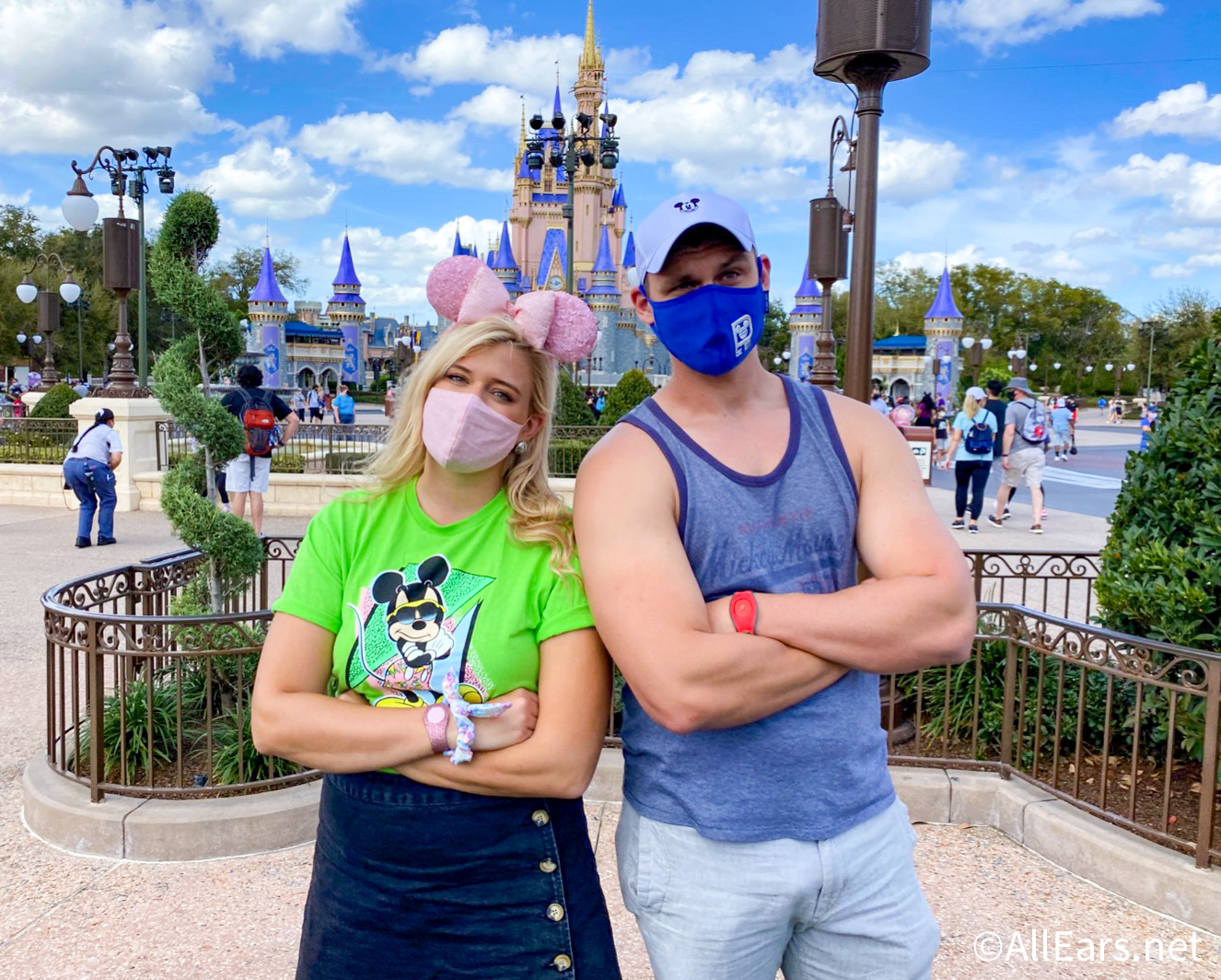 That's why it's so helpful to bring multiple masks along with you, just in case of this problem! We also recommend taking disposable masks to the parks for those water rides. A soggy mask can make or break your day. And disposable masks can prevent that problem as you throw them away after the water ride or even during a rainy day in favor of your dry, comfy mask instead.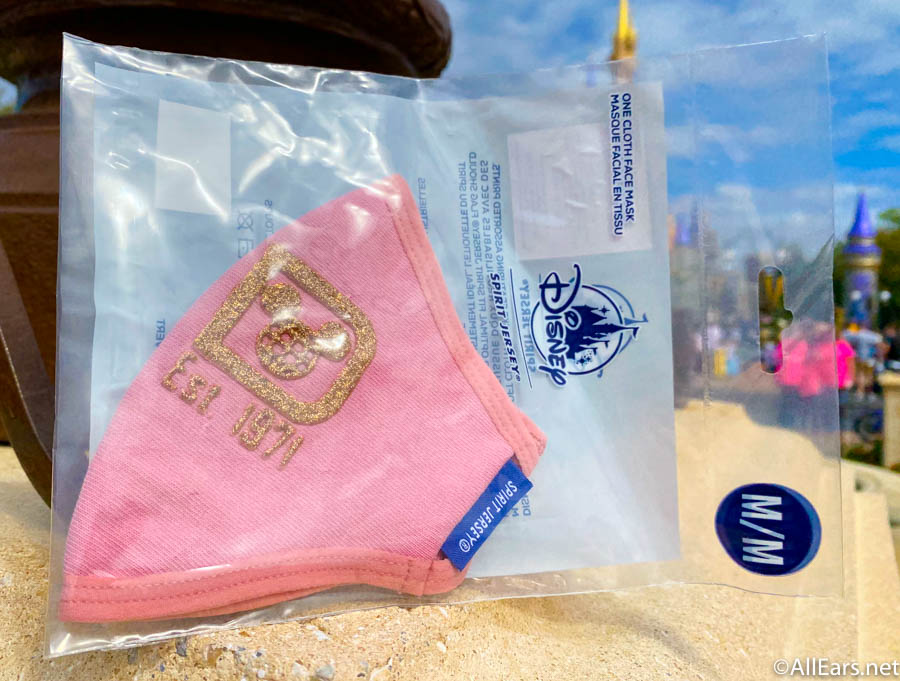 Disposable masks can also be great for those who wear makeup! We've accidentally left smudges on the back of our masks, no matter how hard we've tried to prevent our makeup from doing so. Instead of mussing up your regular mask, any transfers or smudging will go on the disposable mask instead of your nice one!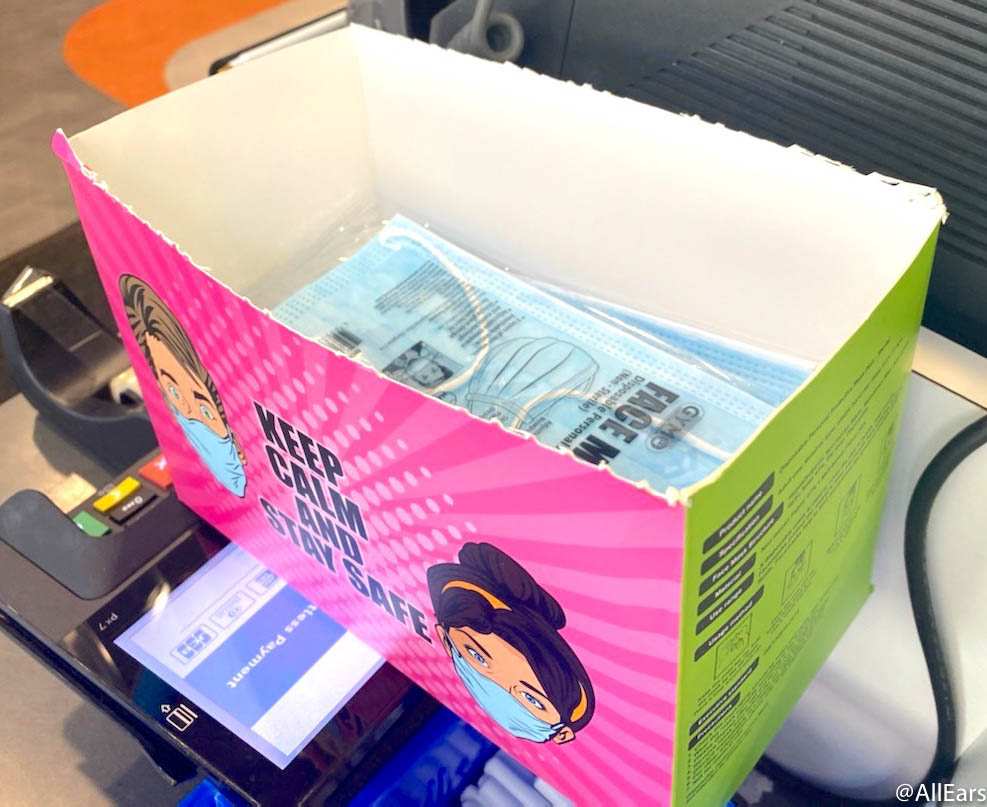 Who knew that disposable masks could be the MVP of your vacation?
Skincare Products
Raise your hands if you've ever experienced dry skin, smudged or crumbly lipstick, and/or chafed thighs! All of you? Well, you're going to want to read these tips then! 😉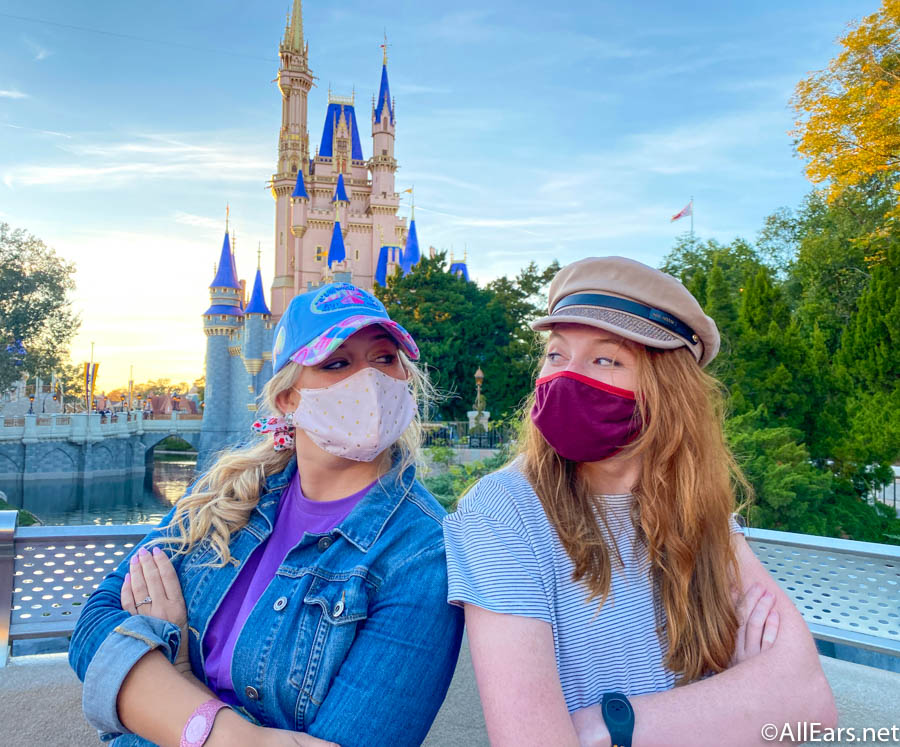 Moisturizer is a must when it comes to your mask because your skin can get dry VERY quickly with the sunshine and sweat you experience in the parks. We recommend the Drunk Elephant Sunscreen with Marula Oil for sheer coverage (no patchy foundation here!) and SPF 30 to keep you protected.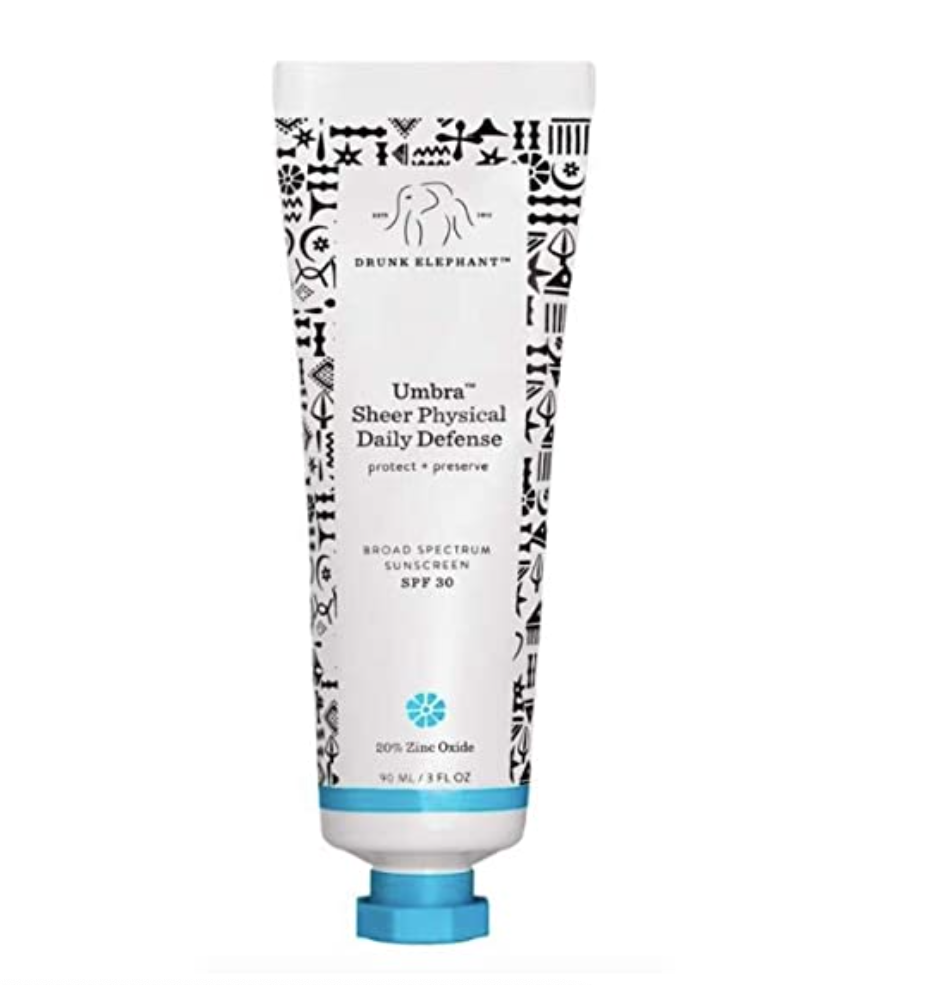 If you're looking to do a full face of makeup, you're going to want to opt for long-lasting lipsticks and liquid lipsticks for longer days in the parks. When you're getting ready, prep your lips with a balm for smoother application of a more mattifying formula that doesn't smudge. Right before you put your lipstick on, though, fill your lips in with a lip liner and then put the lipstick over it.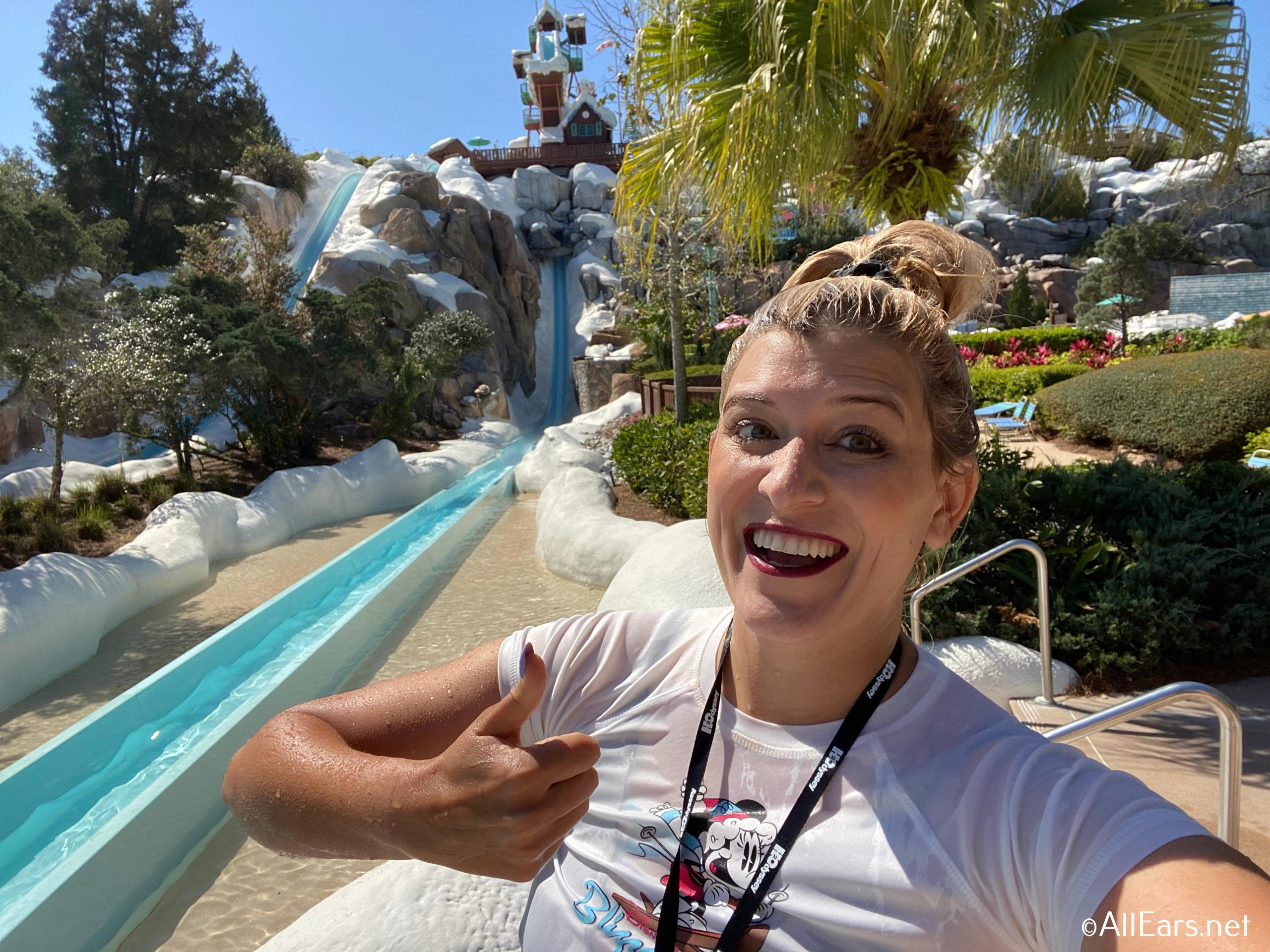 Make sure to lightly blot away any excess with a tissue. Take another tissue to set your lipstick by hovering it over your lips and lightly dusting setting powder on top of the tissue to prevent dry lips and keep the color intact. Also, wear a disposable mask (the gift that just keeps on giving) as a layer behind your regular mask like we mentioned above for any unexpected transfers.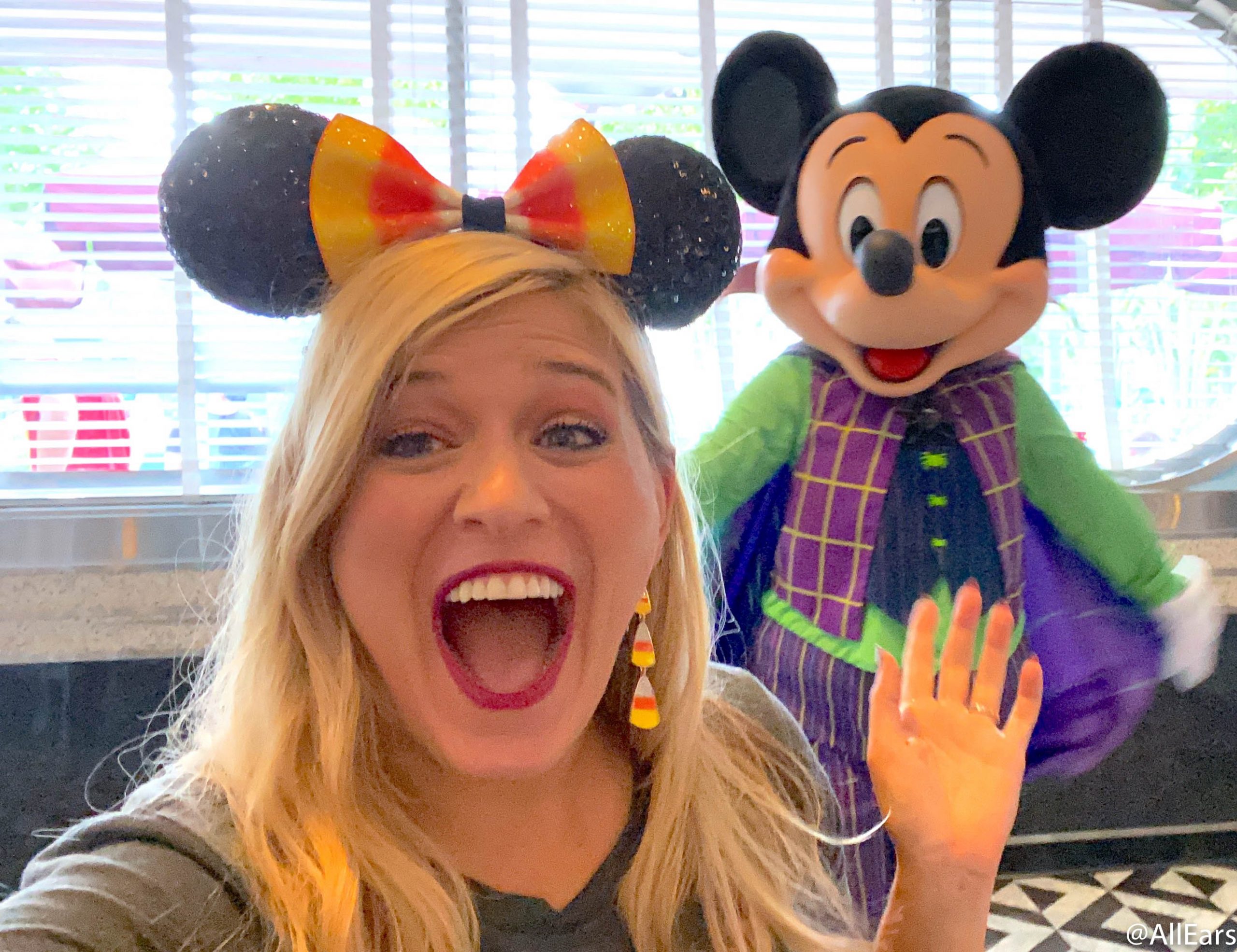 Of course, we can't recommend the anti-chafe sticks like Megababe more as a way to help ease irritation or chafing on spots where your skin may run against something.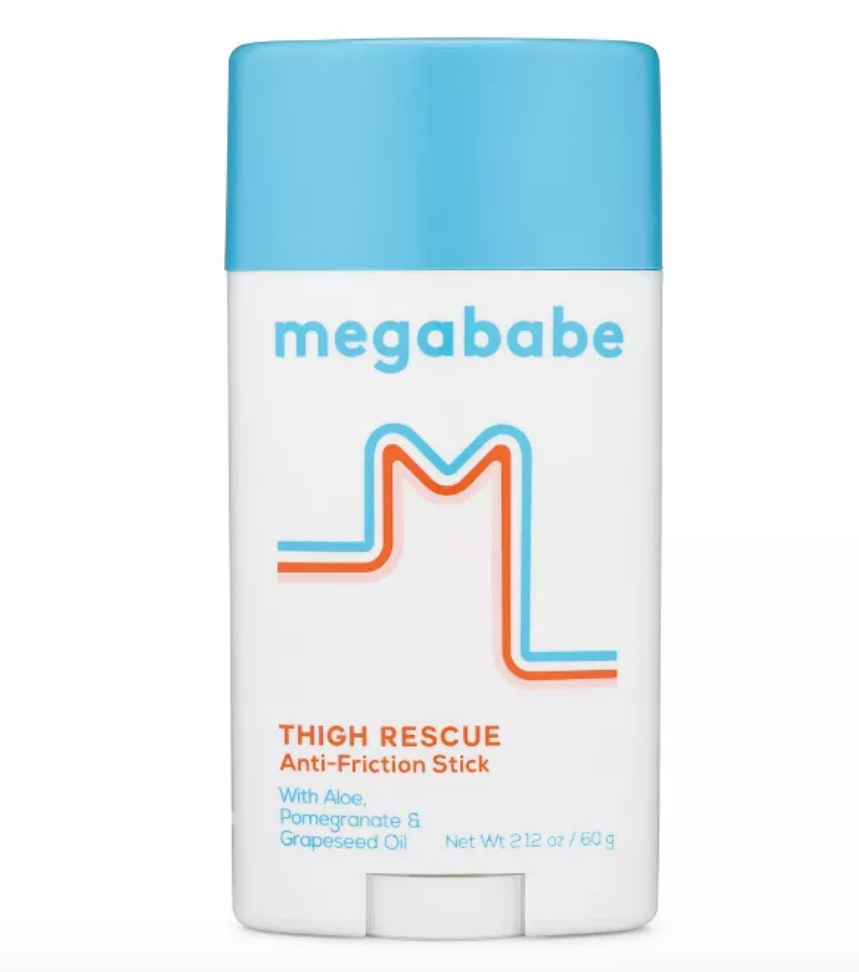 There are even more ways to prevent chafing, too!
Slip Shorts or Spanx
If you plan on wearing skirts or dresses in the parks, you can look cute AND feel comfortable when you put on slip shorts or Spanx underneath them! When it starts to get hot in the parks and you can't help but sweat, these accessories prevent your thighs from rubbing together.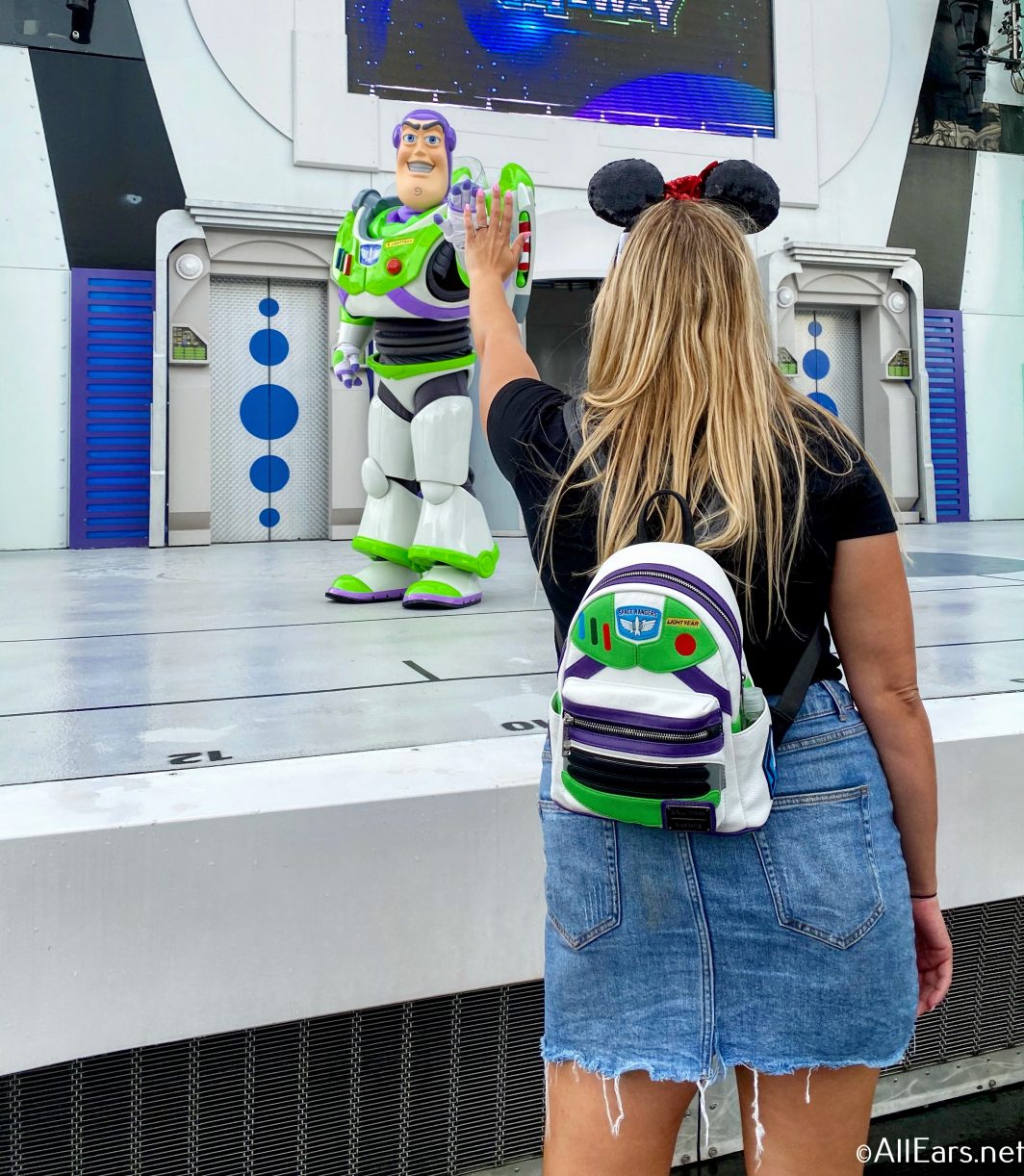 We've kept them on all day for ourselves, and they have been LIFE SAVERS in the parks. Plus, you don't even see them, so they are a quick and easy fix for maximum comfort and cuteness.
Shoes, Shoes, and MORE Shoes
Some people swear by Crocs, a few of us love Native shoes, and others just want a comfy pair of tennis shoes. Whatever you choose to wear, it's important to pick the best shoe option for what you'll be doing in the parks that day.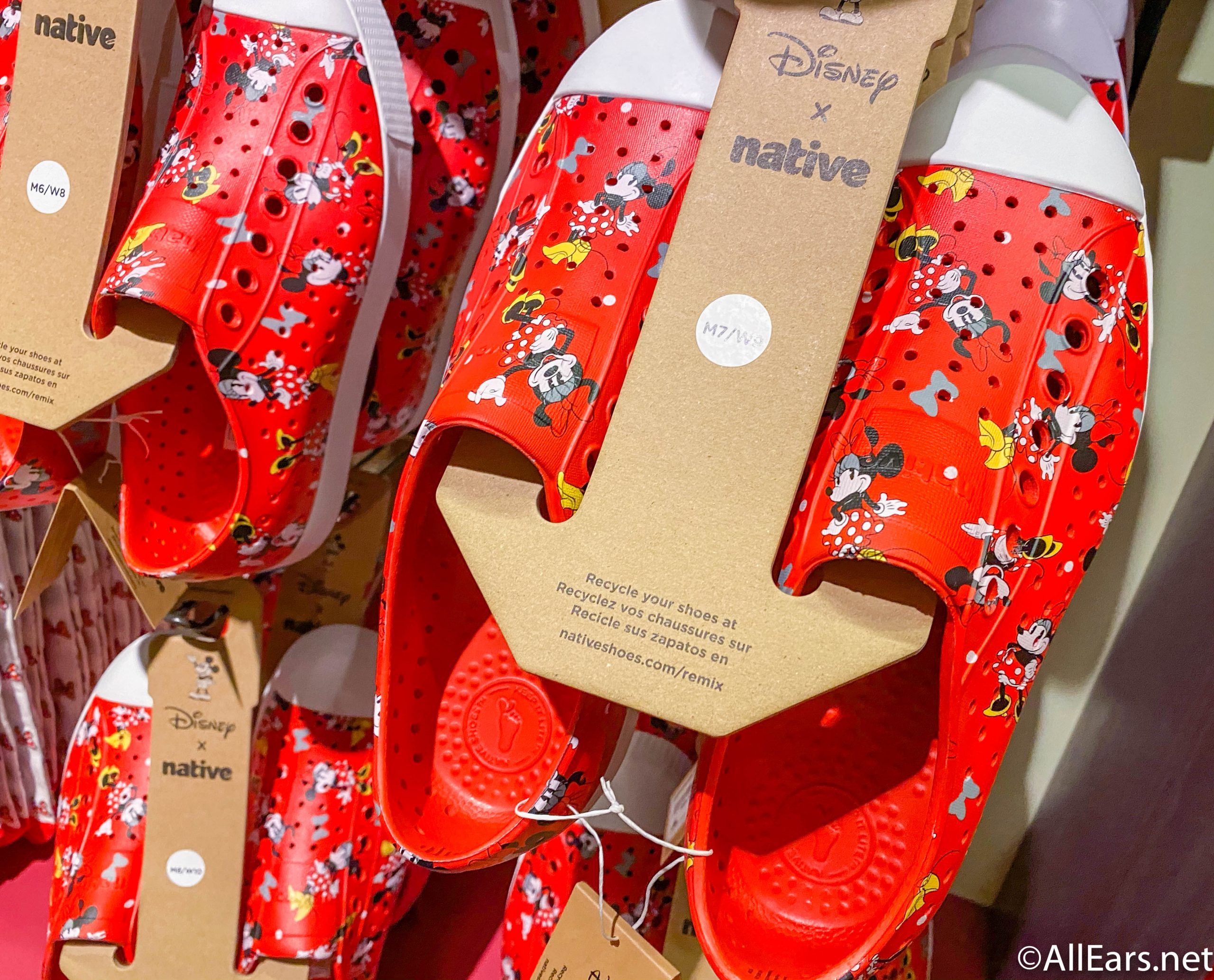 If you plan on hopping on water rides or it's a rainy day, Crocs and Natives have the open air element where they can dry quickly and you won't have soggy shoes.
But tennis shoes can also be great if you're going to have a long day of walking. A few of our favorite pairs include the Nike Tanjuns, Adidas Superstars, and New Balance Fresh Form Running Shoes, among others.
Of course, you'll want to expect the unexpected when it comes to what you're wearing in the parks, as well!
Forgetting Florida's Wild Weather
Florida's weather is one of the most unpredictable parts of your vacation, whether you're scoping out the forecasts or not. It could be sunny one minute, and rainy the next with no warning! That's why you'll want to bring a few extra things in your bag, just in case.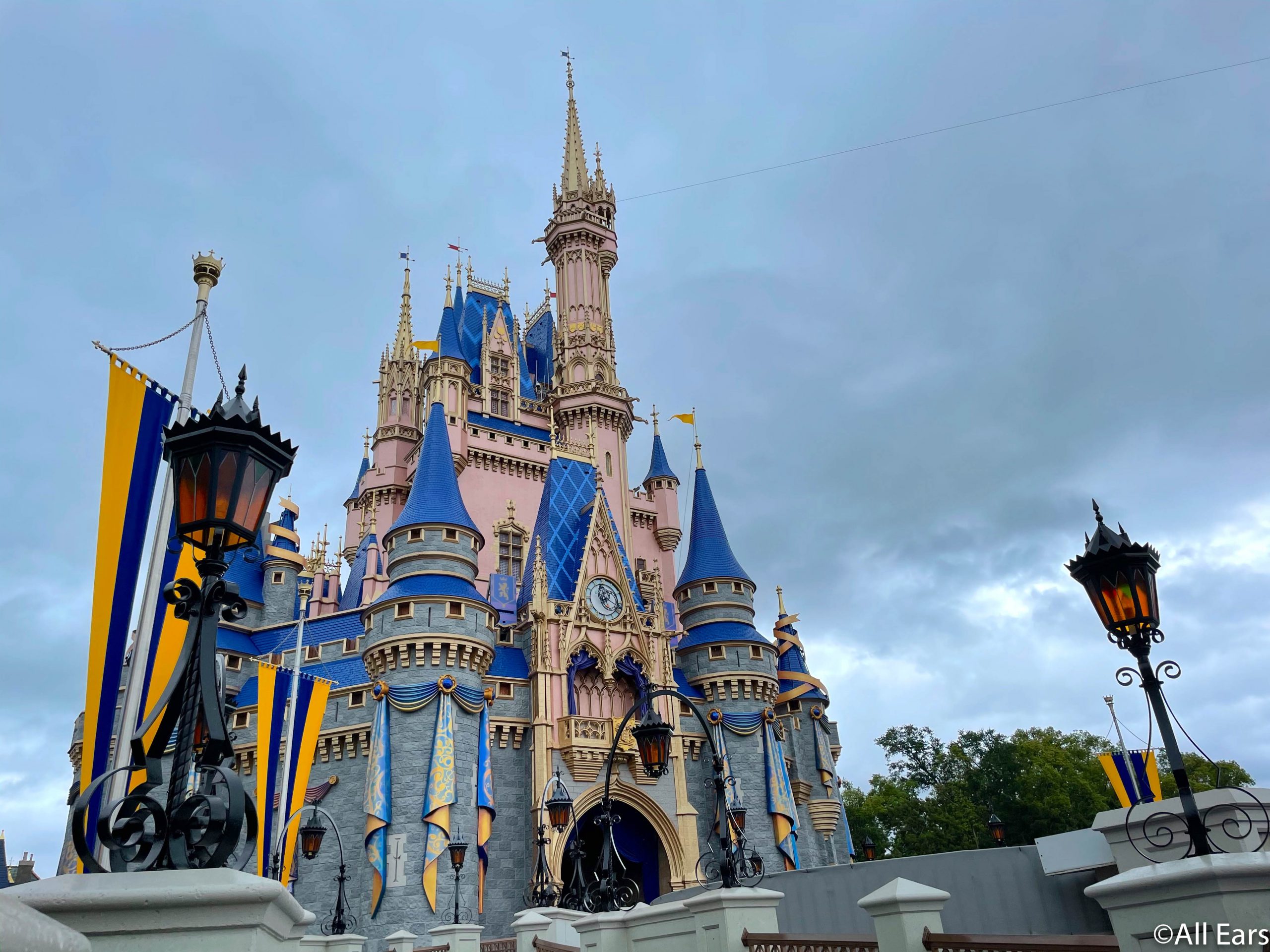 Some sort of jacket is a beneficial accessory to have handy during the Fall and Winter months, when the temperature is known to drop in the evenings.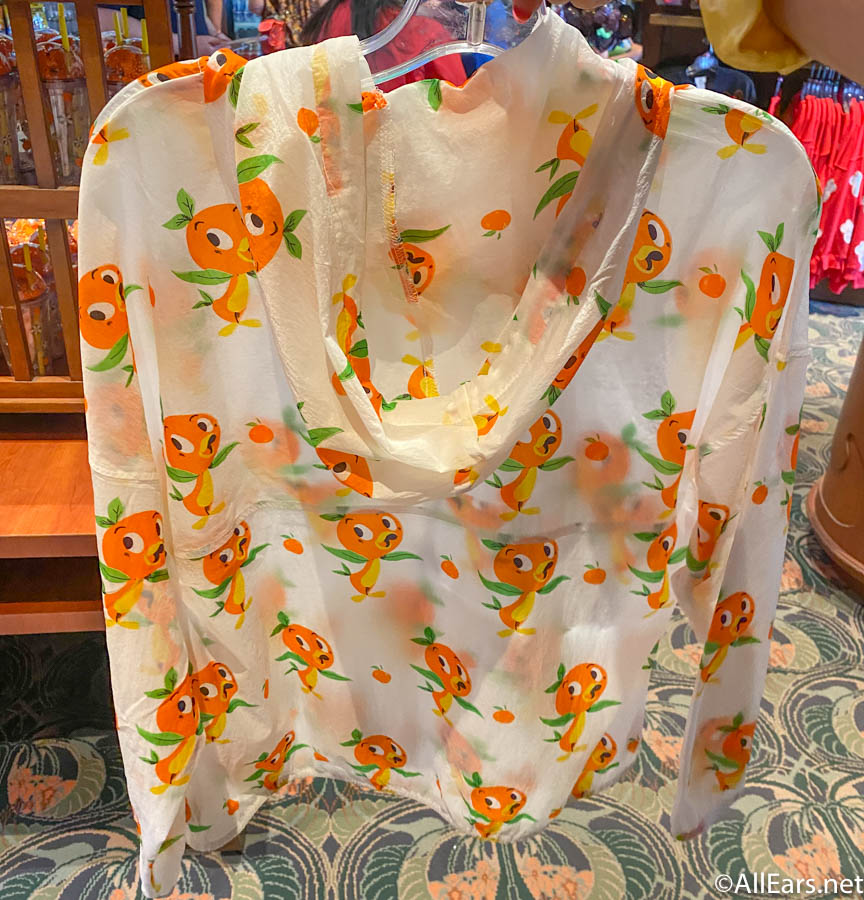 Sunscreen is not just a one-and-done application in the morning! You'll want to bring your top choice with you to reapply throughout the day in the parks. In case you accidentally forget yours (it happens), Disney does offer small free versions from time to time.
Rain is also a common occurrence in Florida, so you're going to want to have a rain jacket or poncho ready to go in your bag. Honestly, we recommend bringing one of these every day, because you never know when a storm could sweep into the parks!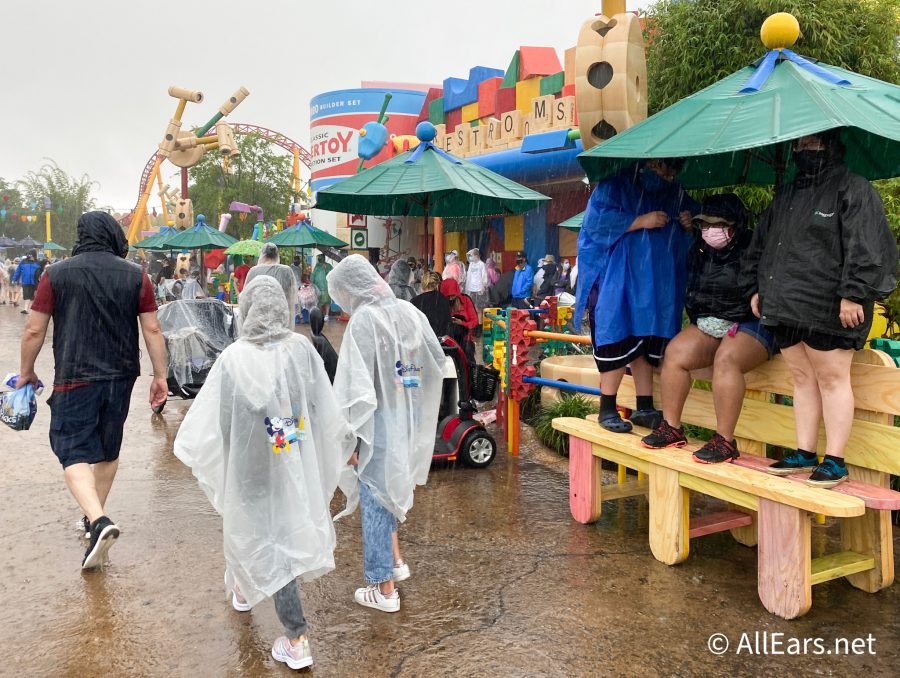 If you plan on wearing tennis shoes, it might be helpful to have flip flops, Crocs, or Natives as back-ups for water rides or rainy days so you can avoid soggy shoes. Sloshing around in your shoes is definitely not a magical experience. Still be sure to check the weather prior to your trip and each day before you head into the parks, so you know exactly what to pack and hopefully what to expect. Fingers crossed!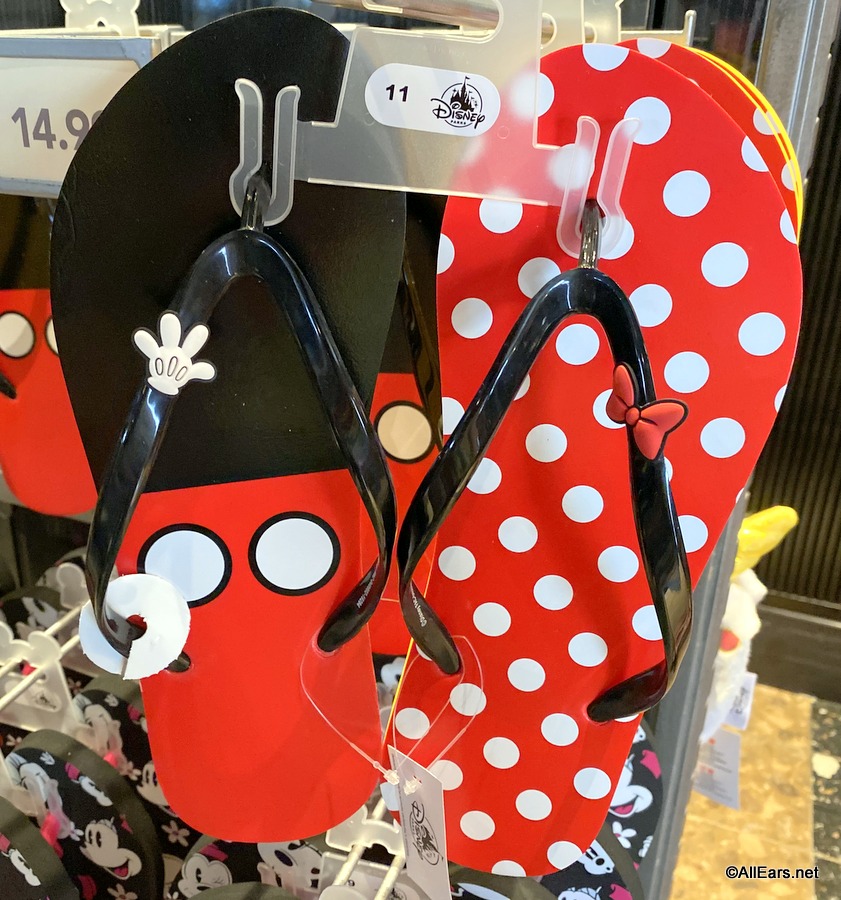 We're sure you've practically perfected your Disney packing list up until now. But, if it's your first visit or you need a little extra help, you can take a look at some of our must-bring items! And, be sure to bring the things we mentioned in this guide so you are extra prepared for your magical vacation. Stay tuned with All Ears for the latest Disney news!
What are your must-bring items in the parks? Let us know in the comments below!