Are you a Marvel fan? Who isn't!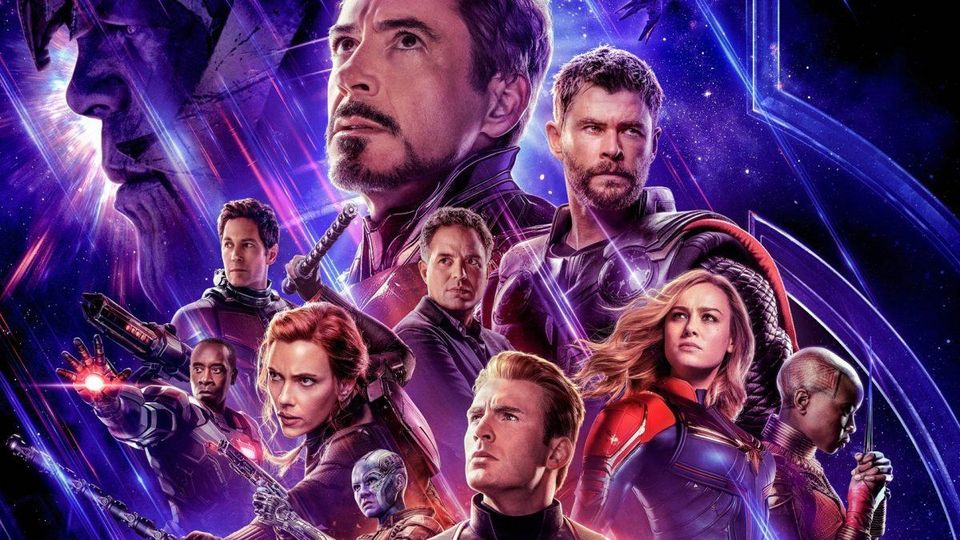 (To be fair, me until recently. I just watched all of the Marvel movies for the first time.)
Like any fandom, Marvel fans are prettttttttty passionate about their favorite heroes and movies. And we don't blame them! There are so many movies and characters to enjoy — plus the entire universe was brilliantly crafted and woven together.
But we're willing to bet that even the biggest Marvel fans don't know all eight of these behind-the-scenes fun facts about the films!
 8 Fun Facts About the Marvel Movies
1. "He's a Friend From Work"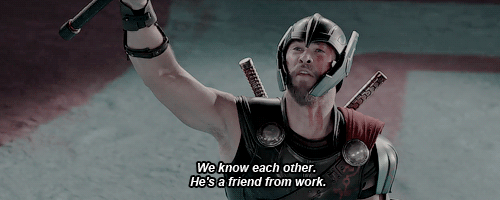 You probably remember when Thor refers to Hulk as a "friend from work" in the fighting arena. But do you know the touching backstory?
In an interview with Entertainment Weekly, Chris Hemsworth (Thor) said: "We had a young kid, a Make-A-Wish kid on set that day. … He goes, 'You know, you should say, "He's a friend from work!"
We're pretty sure that makes the line 1000000x better.
2. Must – Do List
At the beginning of Captain America: The Winter Solider, Sam tells Steve he needs to listen to Marvin Gaye's Trouble Man, and Steve adds it to his "list."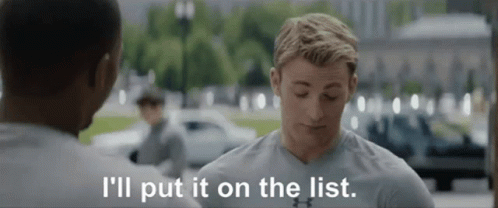 But what's interesting is the list shown changes based on which country the movie is playing in! The first five items on the list reflect key pop culture icons and moments in that country's history, where the final five are consistent no matter what.
Highlights in the changing topics include Steve Jobs (Apple) in the US/Canada version, The Beatles in the UK version, Rafa Nadal on Spain's list, Daft Punk on France's, and Steve Irwin on the Australia/New Zealand list. You can read the full lists on Yahoo.
3. Why is Gamora?
Fewer characters make us laugh as hard as Drax, but did you know one of his best lines was improvised?
In a Yahoo Interview with the Infinity War screenwriters, they revealed that the script only read "Where is Gamora?" (Peter Quill) and "Who is Gamora?" (Tony Stark), but Dave Bautista added the hilarious line in himself, and obviously they kept it in.
4. Lots of Make-up
To transform into fantastical and other-worldly characters, many of the celebs spent hours every day in the makeup chair before hitting set.
Michael B. Jordan spent about two and a half hours every day getting Killmonger's 90 scars attached to his body.
Off in the galaxy, it took five hours a day to transform Dave Bautista into Drax, and Zoe Saldana shared a timelapse video of the three-hour transformation that took place each day she became Gamora.
3hrs in 38seconds #GotGVol2 #Gamora pic.twitter.com/Yxrg6epzL6

— Zoe Saldana (@zoesaldana) April 29, 2017
5. I Love You 3000
Perhaps the MCU's most beautiful and gut-wrenching line was told by Morgan, Tony's young daughter.
The screenwriters shared with Insider that the original line was "I love you tons." But Robert Downey, Jr.'s, own kids said "I love you 3000" to him when they were little so he suggested it for the film.
Safe to say it's way cuter this way.
6. Worst Wedding Ever
With the fate of the MCU resting in End Game, no one (except Robert Downey, Jr.) was allowed to read the whole script.
In fact, during Iron Man's funeral Sebastian Stan (aka Bucky Barnes) didn't realize what he was headed to set to film, until the day of. He was told it was a wedding, which is why there were so many of them all dressed up.
It was only when he got there that he realized two key people were missing…and they weren't the bride and groom.
7. E.D.I.T.H.
Speaking of Iron Man's funeral (ugh), Tony still got the last laugh in Spider-man: Far From Home.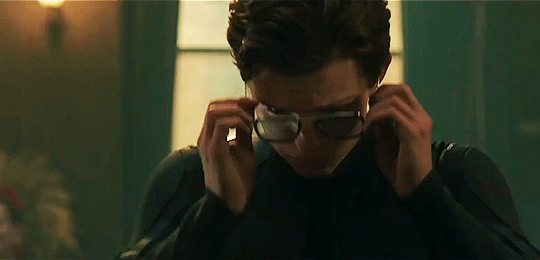 You may recall that Tony bequeaths a killer pair of glasses to Peter Parker, that house an A.I. named E.D.I.T.H. But do you know what that stands for?
"Even Dead, I'm The Hero." Classic Tony.
8. I am Groot
We all know Groot's most iconic lines — there was the time he said "I am Groot" and then that other time where he said "I AM GROOT!" And who can forget when he said "I am Groot"?
But there are a few people (two, to be exact) who know EXACTLY what Groot was saying.
Guardians' director James Gunn revealed that he wrote a special script that was for Vin Diesel's eyes only, with each of Groot's lines translated into English. That way he knew how to say Groot's iconic phrase.
After the heart-breaking end of Infinity War, Gunn also revealed what Groot meant in the pivotal moment after Thanos snaps his fingers:
SPOILER…
.
.
.
.
.
.
.
.
.
.
.
.
.
.
"Dad"

— James Gunn (@JamesGunn) May 6, 2018
I'm not crying, you're crying. (Also, yes I am obviously crying.)
Did you know any — or ALL — of these awesome Marvel facts? Let us know in the comments!