October is my personal favorite month of the year (and for good reason)! While there are spooky decorations all around the parks, Disney World also rolls out some fo the BEST treats for the Halloween season.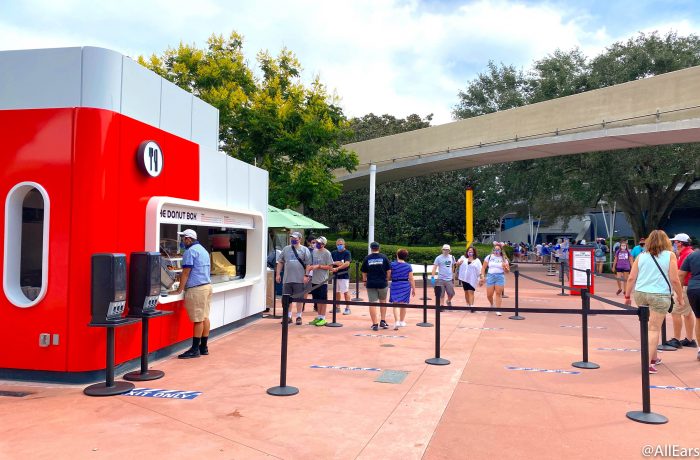 And, it looks like we're getting a whole different kind of surprise to kick off the month over in EPCOT! Booths have continued to pop up over at the EPCOT Food and Wine Festival with treats from around the world. But, we've been patiently waiting for The Donut Box and Cool Wash to make their debut in the park ever since Disney announced that they would be returning this year.
So, we're happy to say that we're eating donuts and sipping on a slush for breakfast this morning since BOTH booths have had their grand opening in EPCOT today! Our first stop was for some donuts over at The Donut Box because we were already craving pastries.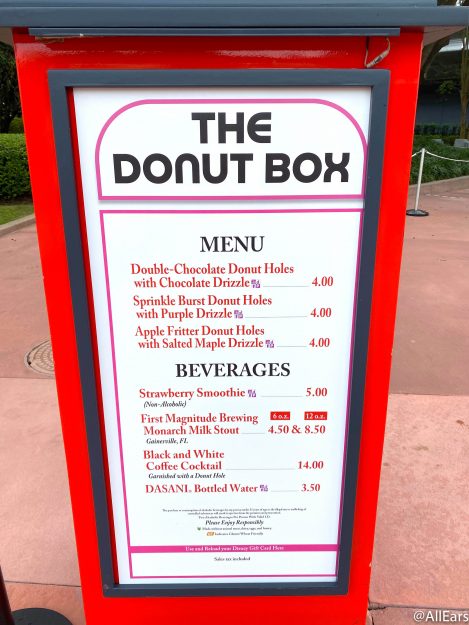 The menu this year has brought Double-Chocolate Donut Holes with Chocolate Drizzle…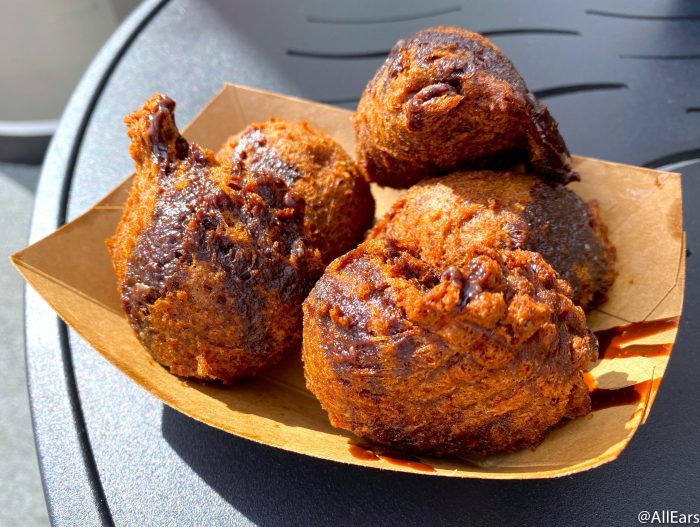 …Sprinkle Burst Donut Holes with Purple Drizzle…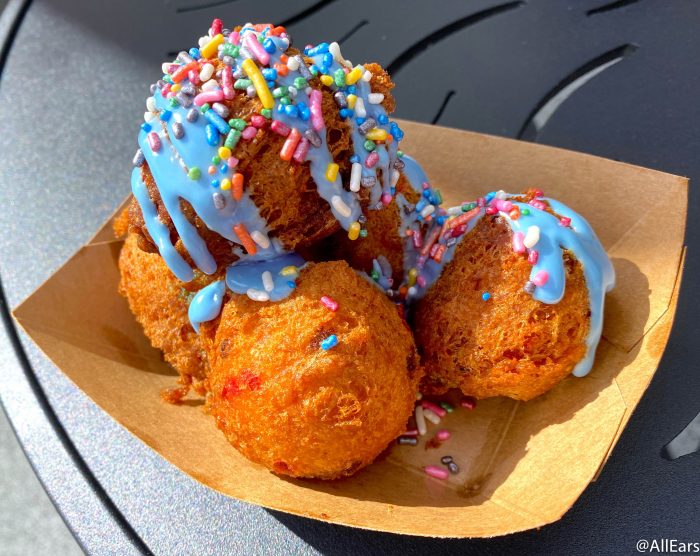 …and Apple Fritter Donut Holes with Salted Maple Drizzle to the stand!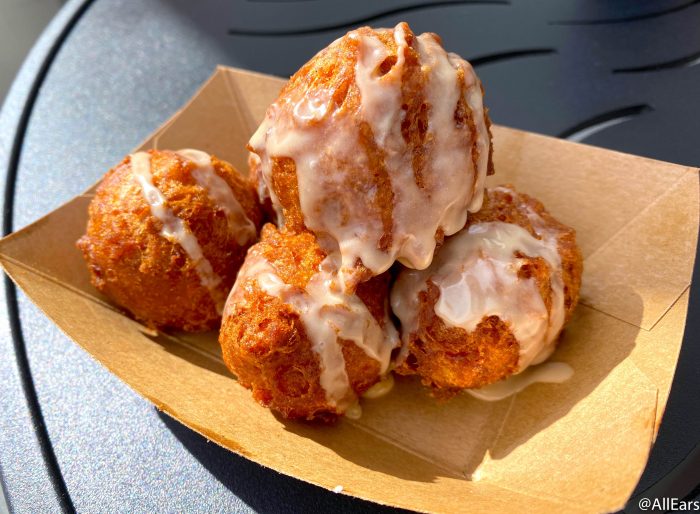 Plus, while you're there, you can grab a Black and White Coffee Cocktail with a Donut Hole garnish for some extra caffeine, the First Magnitude Brewing Monarch Milk Stout (for grown-ups only!), and the non-alcoholic Strawberry Smoothie.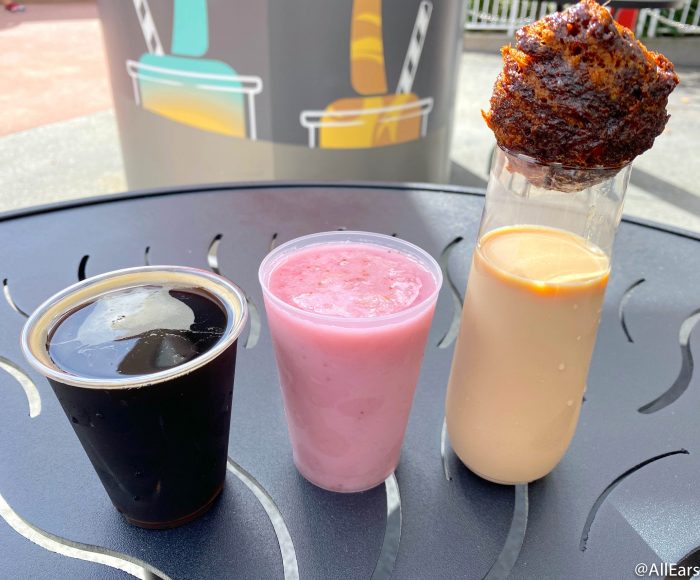 The chocolate donuts weren't too sweet, but they were still warm and AMAZING! The chocolate donut added a hint of more sweetness, but these donut holes were great for anybody who doesn't want too much sugar in the morning.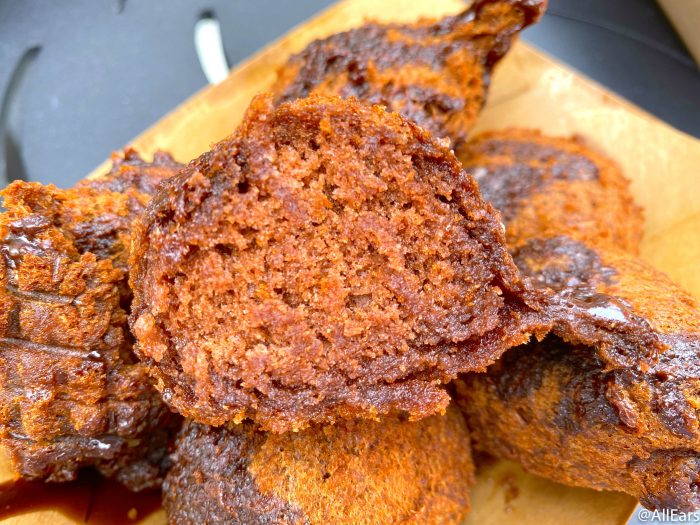 Funfetti fans, you're going to want to try these treats! The outside of the Sprinkle Burst Donut Holes had a nice crunch with the sprinkles and fried coating, while the inside was soft and delicious.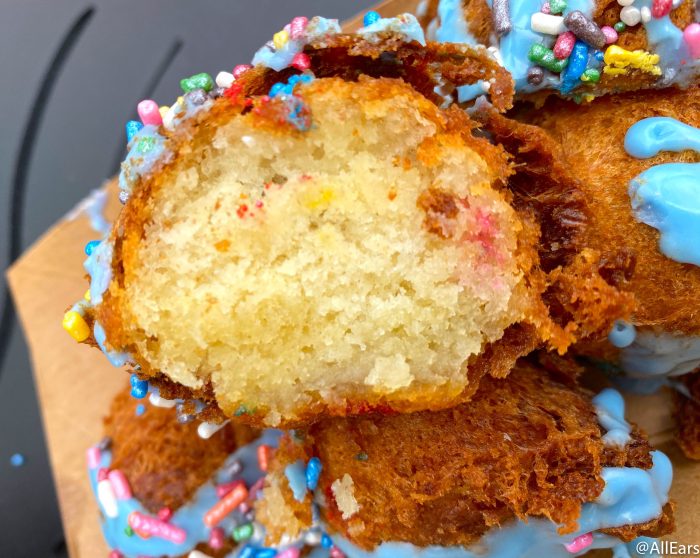 Last, but not least, our favorite was the Apple Fritter Donut Holes! There was a LOT of spicy cinnamon apple taste and small bits of apple throughout the batter (which was perfect for fall). The salted maple drizzle only made it better with a final touch of sweetness.
The drinks were great at The Donut Box too with a mix of coffee and smoothies! The Strawberry Smoothie was refreshing with a great fruity flavor, while the Black and White Coffee Cocktail was creamy and sweet. The stout, on the other hand, tasted like Guinness beer first and then hit you with the coffee flavor afterward!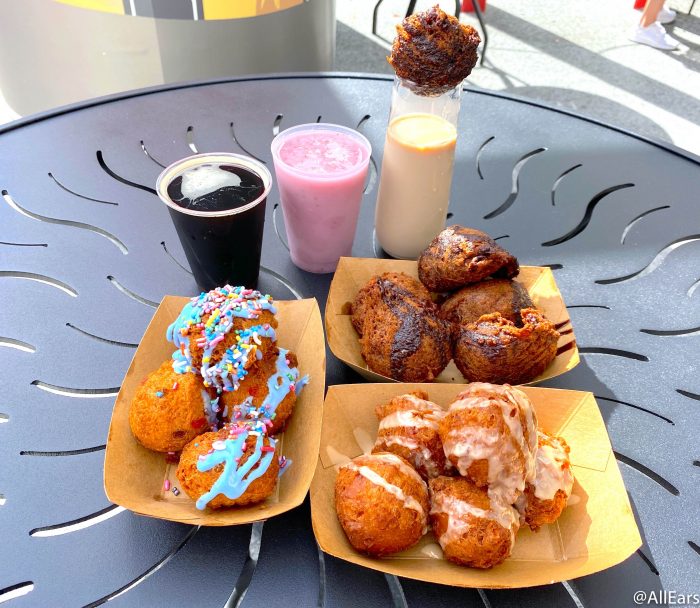 After all of that, we headed over to Cool Wash to see what slushes were swirling up this year!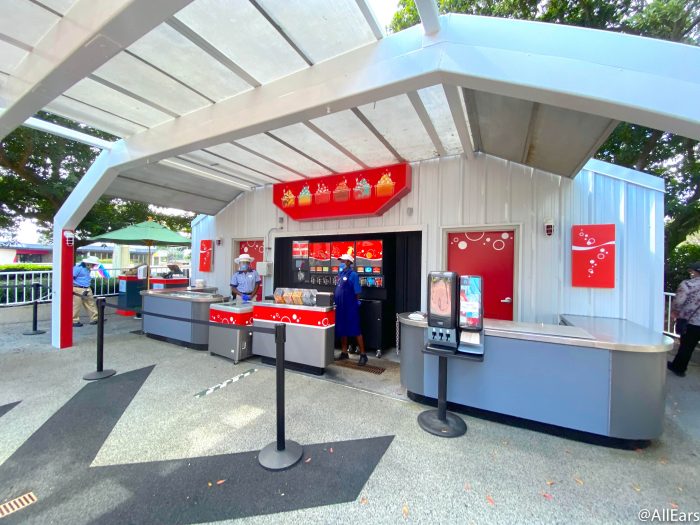 Right now, Cool Wash is only serving up Fanta Wild Cherry, Blue Raspberry, and Coca Cola slushes as their three flavors. However, we also noticed dispensers for additional Orange and Pineapple flavors, but they're not offering them at the moment.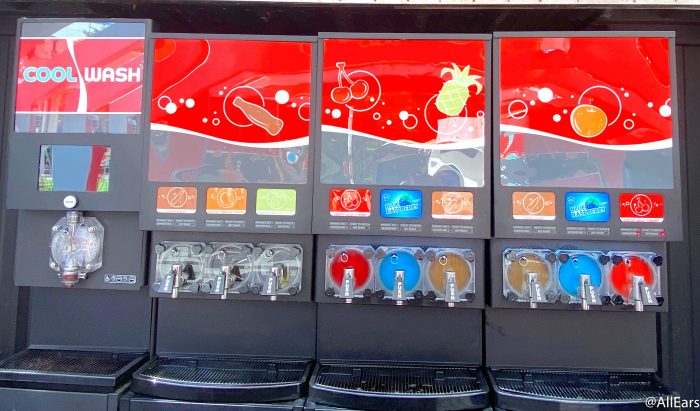 Cool Wash is known for guests' ability to customize their frozen drinks with different candy. While we were there we spotted the giant orange slice-shaped gummies…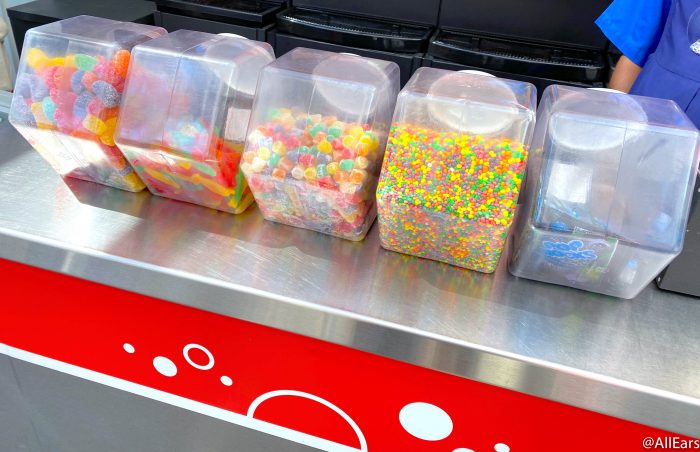 …gum drops…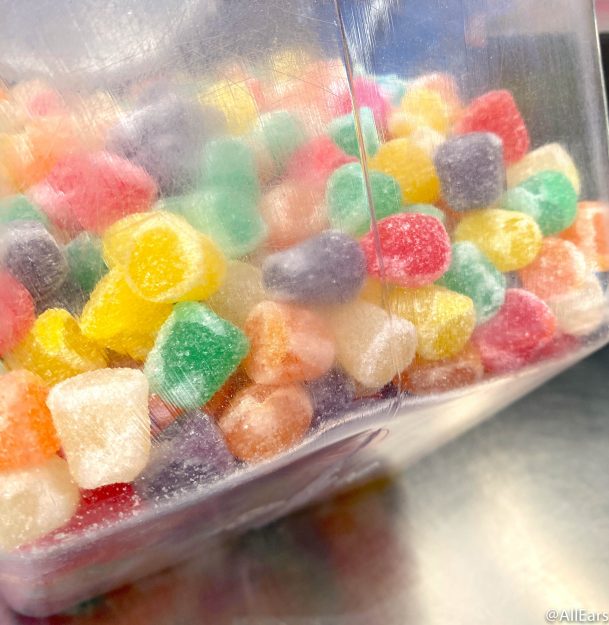 …Swedish Fish…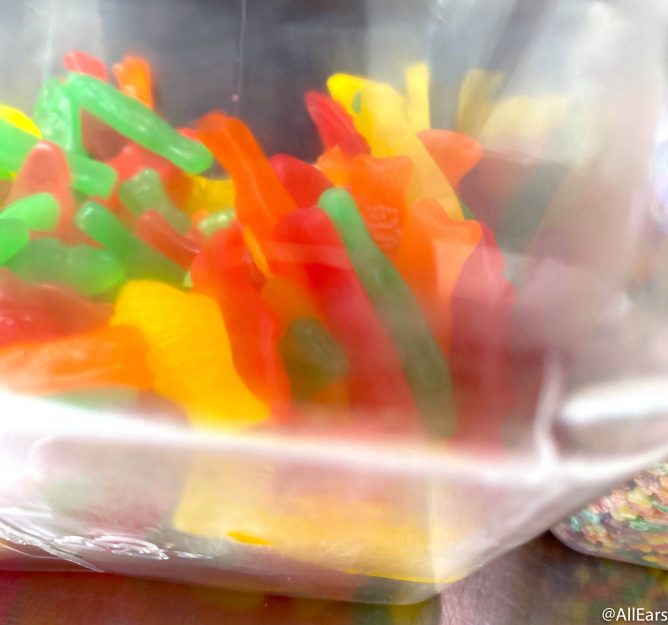 …Nerds…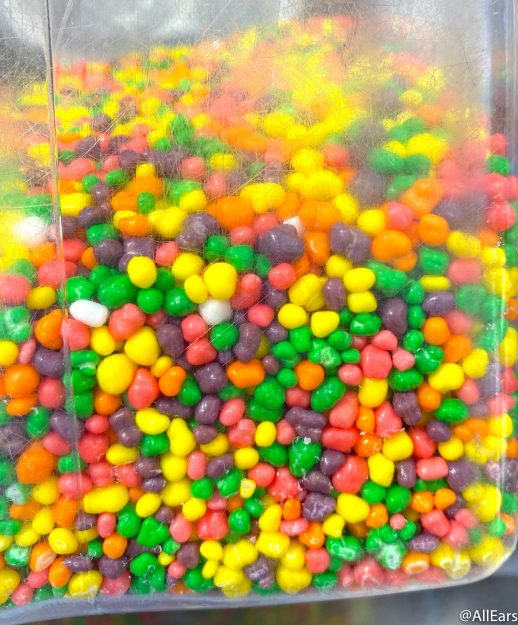 …and Pop Rocks available to choose from. Guests can even get ALL of the toppings on their drink if they'd like!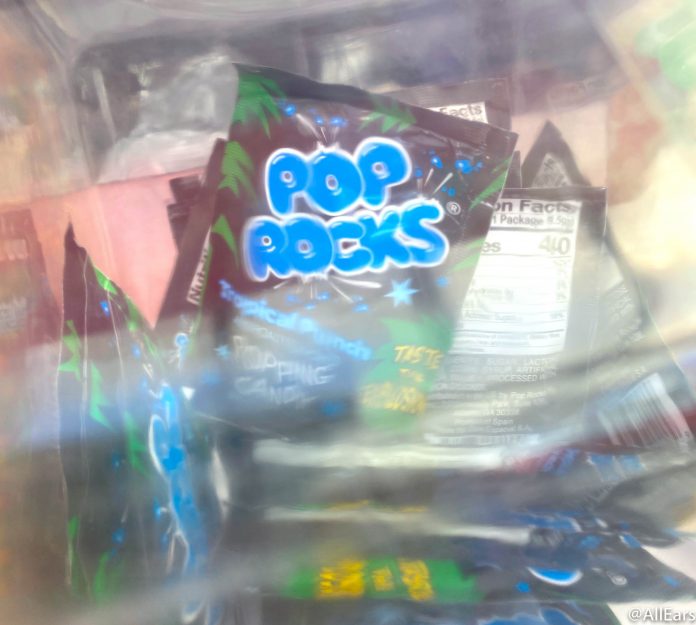 However, we chose to add Nerds and Pop Rocks to our Blue Raspberry Slush for a bit of crunch to go along with the smooth frozen drink.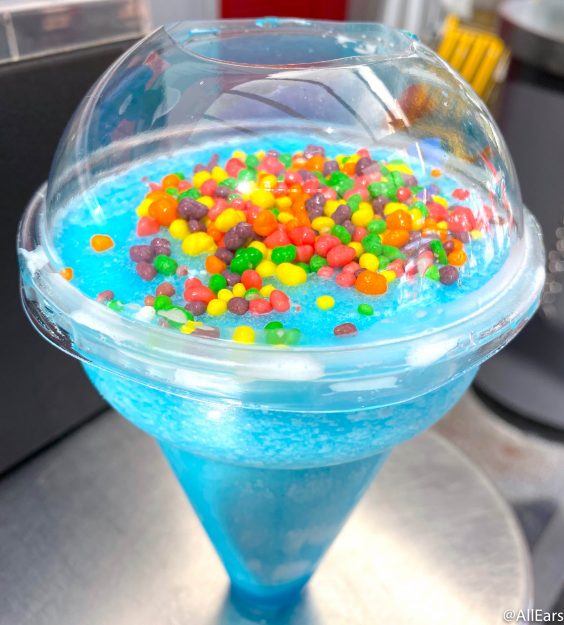 Pro tip: Cast Members will give you an extra bag of Pop Rocks if you choose that topping (so basically we think they're a must-have)!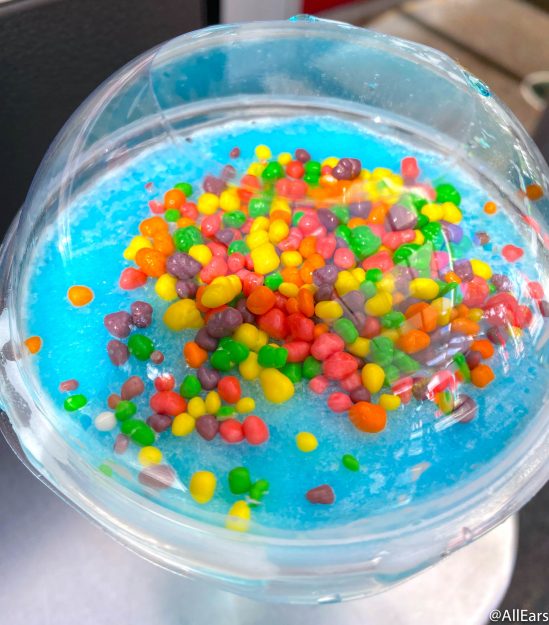 While some people might get the Rum and Coke Slush on its own, you can choose to get toppings on it as well! We decided to add some Swedish Fish to our own because we can't pass up candy!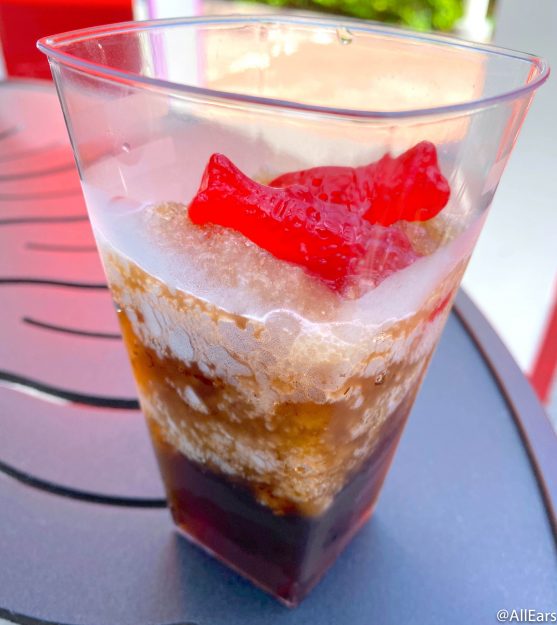 You might want to drink the Rum and Coke Slush fast, though, because it melts pretty quickly.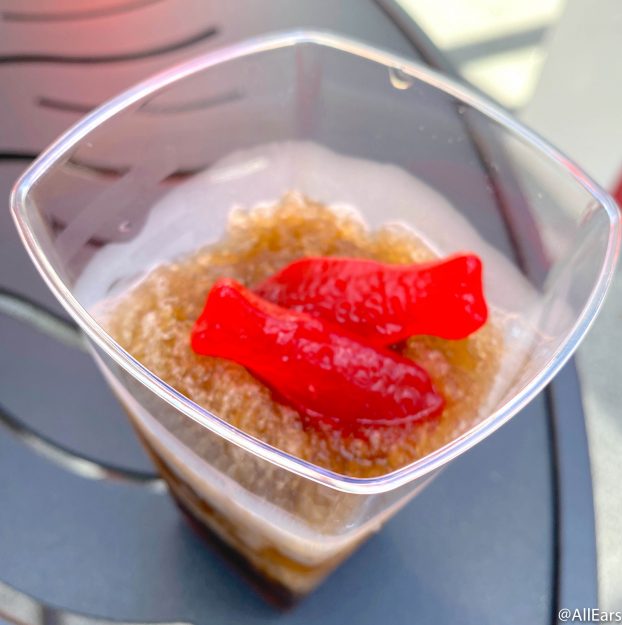 We're totally full and glad we're wearing stretchy pants, BUT we're feeling super satisfied with everything from The Donut Box and Cool Wash! If you're looking for a sweet treat to kick off your morning or a refreshing afternoon snack, we highly recommend stopping by these booths during your trip to EPCOT. As we keep exploring the parks today, we'll give you a look at all the new and exciting things that we find!
What is your favorite Food and Wine Booth this year? Let us know in the comments below!
Join the AllEars.net Newsletter to stay on top of ALL the breaking Disney News! You'll also get access to AllEars tips, reviews, trivia, and MORE! Click here to Subscribe!