Yesterday, it was announced that the Disney Parks, Experiences, and Products area will be reducing its Cast Members over the next few months.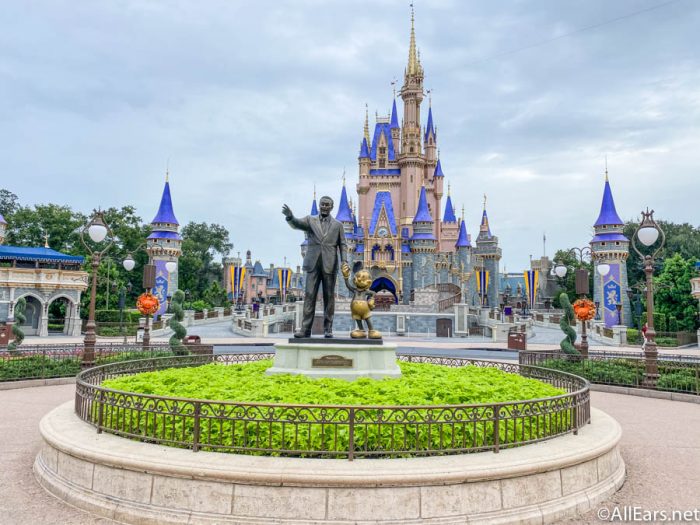 At this time, there will be 28,000 employees laid off domestically, with more specifics and details emerging today on exactly who has been affected.
As information continues to be released about the unions, non-unions, and other Cast Members who will be affected, we will provide you with up-to-date details on the employment state. And, we have also listed ways that you can help the Cast Members who do their best to make your experience magical in Disney World, Disneyland, the Disney Cruise Line, and more.
Official Statement from Disney
The Chairman of Disney Parks and Experiences Josh D'Amaro released a public statement about the employment status of the Cast Members in the domestic Disney Parks.
He noted that Disney has "made the very difficult decision to begin the process of reducing our workforce at our Parks, Experiences and Products segment at all levels, having kept non-working Cast Members on furlough since April, while paying healthcare benefits. Approximately 28,000 domestic employees will be affected, of which about 67% are part-time."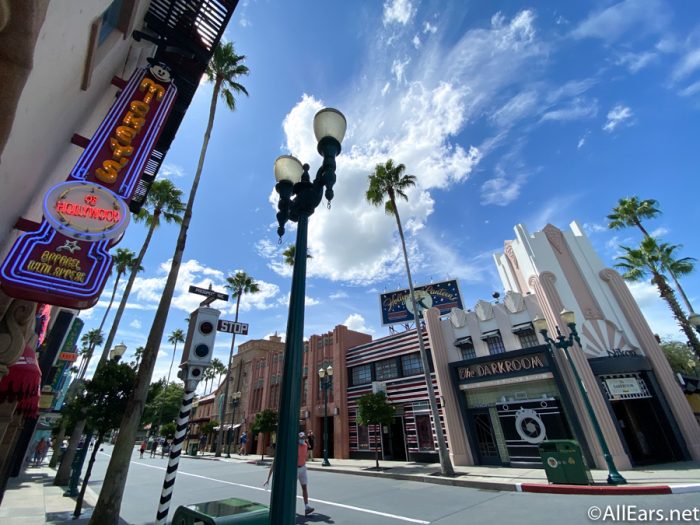 However, D'Amaro also sent out a personal letter to the Disney employees about the layoffs to provide more information and support.
"I write this note to you today to share some difficult decisions that we have had to make regarding our Disney Parks, Experiences, and Products organization.
Let me start with my belief that the heart and soul of our business is and always will be people. Just like all of you, I love what I do. I also love being surrounded by people who think about their roles as more than jobs, but as opportunities to be a part of something special, something different, and something truly magical.  
Earlier this year, in response to the pandemic, we were forced to close our businesses around the world. Few of us could have imagined how significantly the pandemic would impact us — both at work and in our daily lives. We initially hoped that this situation would be short-lived, and that we would recover quickly and return to normal. Seven months later, we find that has not been the case. And, as a result, today we are now forced to reduce the size of our team across executive, salaried, and hourly roles. 
As you can imagine, a decision of this magnitude is not easy. For the last several months, our management team has worked tirelessly to avoid having to separate anyone from the company. We've cut expenses, suspended capital projects, furloughed our cast members while still paying benefits, and modified our operations to run as efficiently as possible, however, we simply cannot responsibly stay fully staffed while operating at such limited capacity.  
As heartbreaking as it is to take this action, this is the only feasible option we have in light of the prolonged impact of COVID-19 on our business, including limited capacity due to physical distancing requirements and the continued uncertainty regarding the duration of the pandemic. 
Thank you for your dedication, patience and understanding during these difficult times. I know that these changes will be challenging. It will take time for all of us to process this information and its impact. We will be scheduling appointments with our affected salaried and non-union hourly employees over the next few days. Additionally, today we will begin the process of discussing next steps with unions. We encourage you to visit The Hub or the WDI Homepage for any support you may need.
For those who will be affected by this decision, I want to thank you for all that you have done for our company and our guests. While we don't know when the pandemic will be behind us, we are confident in our resilience and hope to welcome back Cast Members and employees when we can."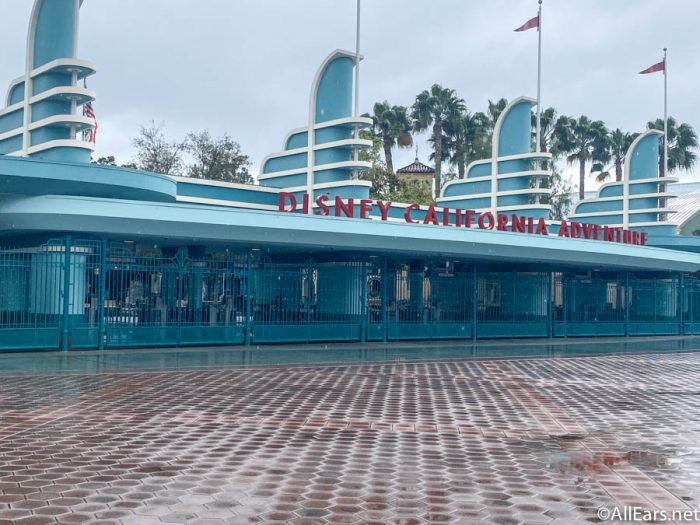 At the end of the letter, Josh D'Amaro expressed his appreciation by stating that, "Cast Members have always been key to our success, playing a valued and important role in delivering a world-class experience, and we look forward to providing opportunities where we can for them to return."
Unionized Employees
As Disney continues to release more information about which employees would be experiencing the upcoming layoffs, the Service Trades Council Union released a statement about the situation on their Twitter page. The STCU, which has six unions that represent 43,000 Cast Members in Disney World, stated that "We were disappointed to learn that the Covid-19 crisis has led Disney to make the decision to layoff Cast Members."
STATEMENT OF THE SERVICE TRADES COUNCIL UNION REGARDING LAYOFFS AT WALT DISNEY WORLD

The 6 unions of the STCU represent 43,000 Cast Members at Walt Disney World.

We were disappointed to learn that the Covid-19 crisis has led Disney to make the decision to layoff Cast Members.

— UNITE HERE! Local 362 (@UNITEHERE_CFL) September 29, 2020
In a subsequent series of statements, the union continued that "Unlike at the other theme parks and hotels in Central Florida, Disney workers have a voice at the table because of our Union. We have begun negotiations with the Company about this news and its impact to Union members."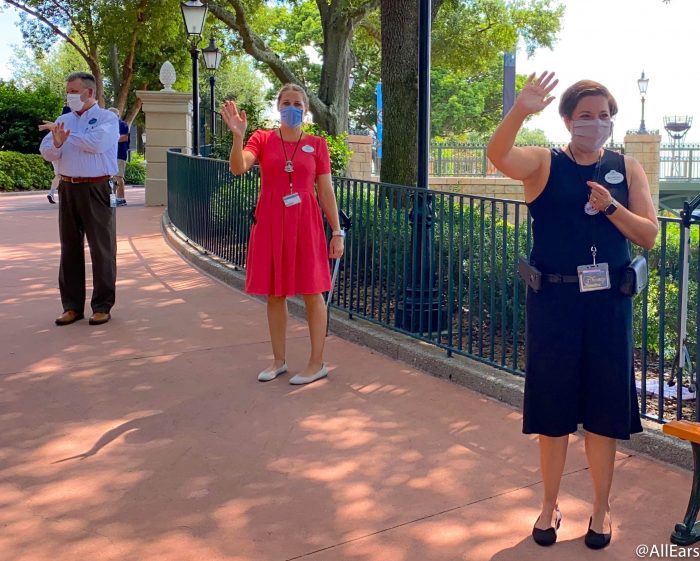 The STCU ended by informing everyone that the council would be looking into "How many full-time and part-time Cast Members will be affected, how long health insurance and recall rights will continue and many other issues crucial to Cast Members are on the table."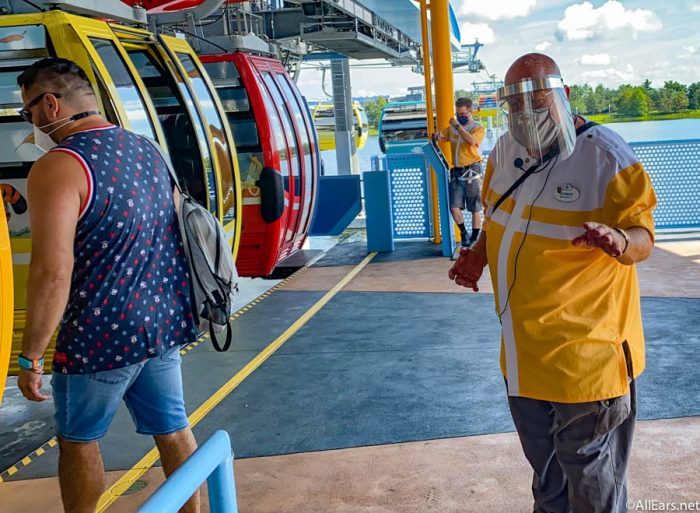 "As soon as more information becomes available, we will notify our members."
President Chris Duarte released a statement on the Workers United Local 50 Facebook page with information for its members about the union's layoffs. He noted that the union has limited information right now but that they are "scheduled to meet with Disney in the coming days to get more information and bargain over the effects."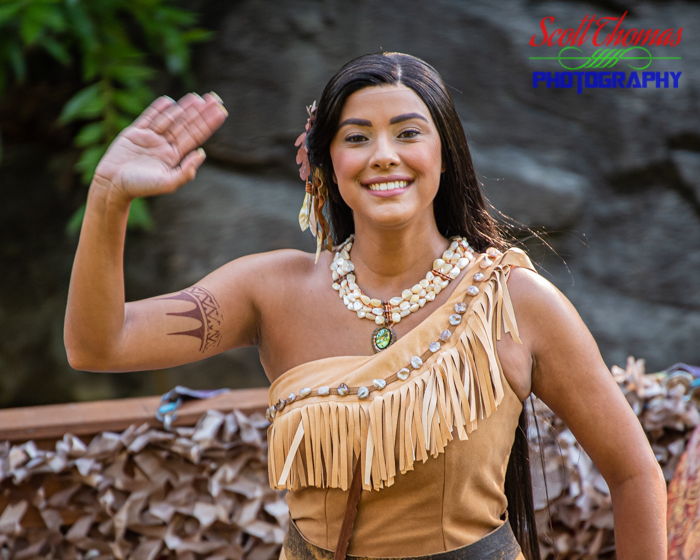 Duarte provided few details that the "Notice of layoff to Local 50 members is set to occur November 1st. Non-union, salaried, and executive cast are starting to receive notice now. Actual termination dates will be set in the notice. At this time over 2500 Local 50 members are expected to be laid off."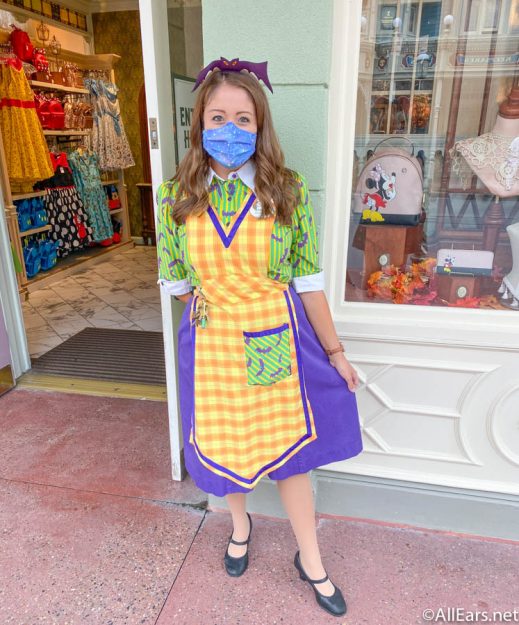 The discussions will detail which Cast Members will be subject to upcoming layoffs.
Unite Here Local 11 has also made notice in a Facebook post that 950 of its 3,000 members will be laid off on November 1st. The union stated that it will be bargaining for job security and healthcare coverage, but urged people to contact California Governor Newsom.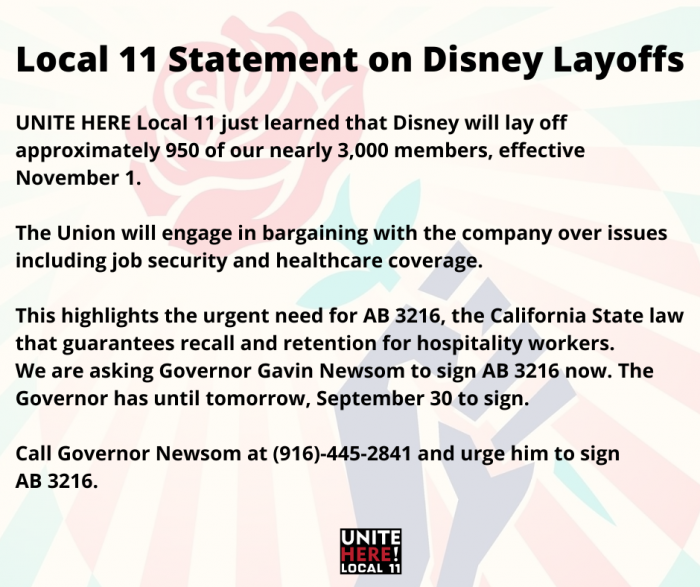 Currently, Disneyland isn't open but California has moved forward with discussions about what it will take for parks and resorts to reopen soon.
The Orlando Hotel and Restaurant Workers Movement (or Unite Here Local 737) has provided the information that they are in negotiations about how members' layoffs will impact them moving forward. The discussions will include "How many full-time and part-time Cast Members will be affected, how long health insurance and recall rights will continue and many other issues crucial to Cast Members."
Even though the Orlando Hotel and Restaurant Workers Movement has said they were "disappointed to learn that the Covid-19 crisis has led Disney to make the decision to layoff Cast Members," they assured everyone that they would be doing their best to help union members. They added that "Unlike at the other theme parks and hotels in Central Florida, Disney workers have a voice at the table because of our Union."
Here's what you need to know about the how restaurant workers could be affected in Disney World.
Non-Unionized Employees
Along with unionized employees, there will be 6,700 non-union Cast Members laid off on December 4th.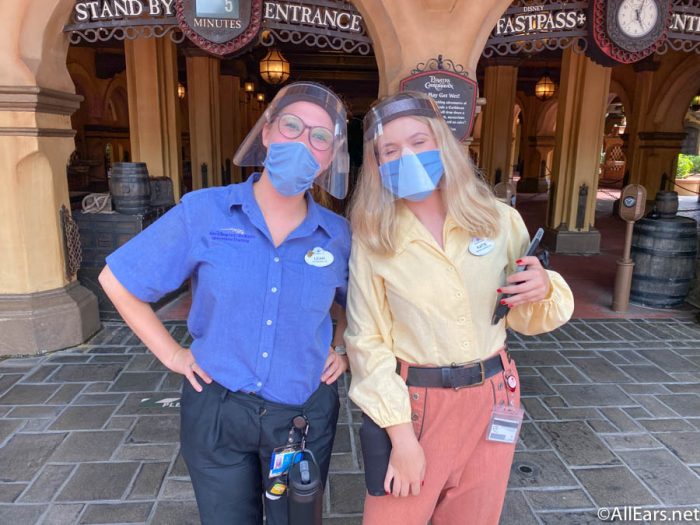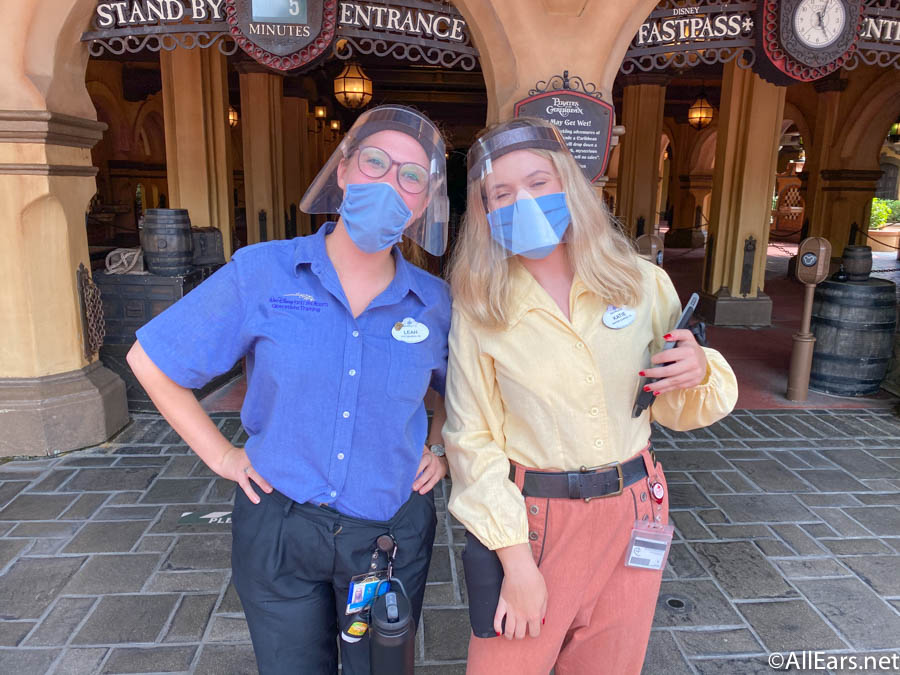 According to the Orlando Sentinel, Disney informed Florida about the upcoming layoffs in the theme parks, Disney Cruise Line, and Imagineering divisions of the company.
Performers
Disney has also started to notify multiple Cast Members working in entertainment that a few performances across the parks and resorts have been canceled.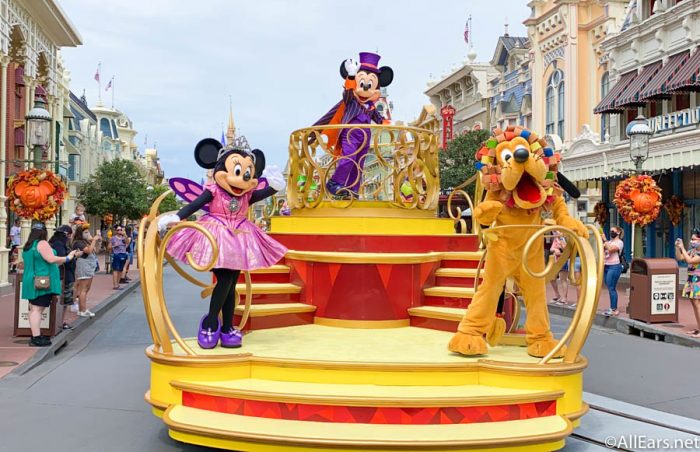 A post made by the Grand Floridian Society Orchestra stated that the band would be playing its last show in both Disney's Grand Floridian Resort and Disney's Hollywood Studios on October 3rd.
After the Grand Floridian ceased featuring the orchestra in the resort due to safety concerns, the musicians were moved to the Theater of the Stars in Hollywood Studios instead.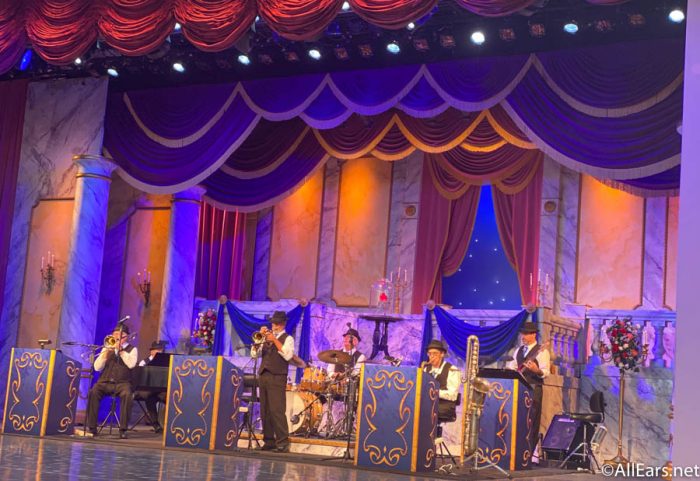 The band replaced the Beauty and the Beast show to play Disney music during the new "The Disney Society Orchestra and Friends" show.
However, other musicians at the Disney Resorts will also be seeing additional layoffs. Despite performing at the River Roost Lounge at Port Orleans Riverside for 23 years, Bob Jackson (AKA Yehaa Bob) has announced that his show has been canceled.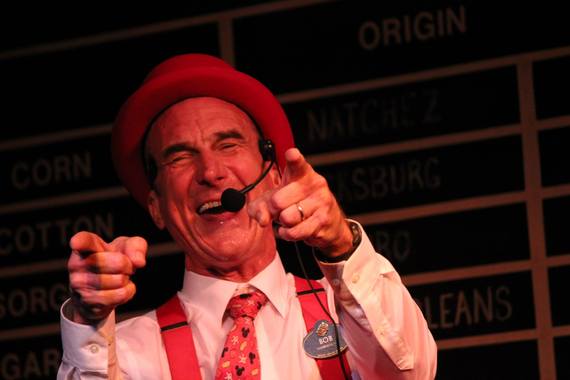 On his Facebook page, he stated that, "I've just learned my act will not be returning to Disney. I made so many friends over the last 23 years, it was a great time, we had a lot of laughs together."
While his piano show will still be occurring on Sundays for now, he will not be returning to Port Orleans afterwards.
Performer layoffs have also reportedly been extended to Disney's Polynesian Village Resort during its current extensive reservation. The Tikiman's Unofficial Polynesian Resort Pages posted that "many of the Cast Members were told they won't be back, including the entertainers at the resort."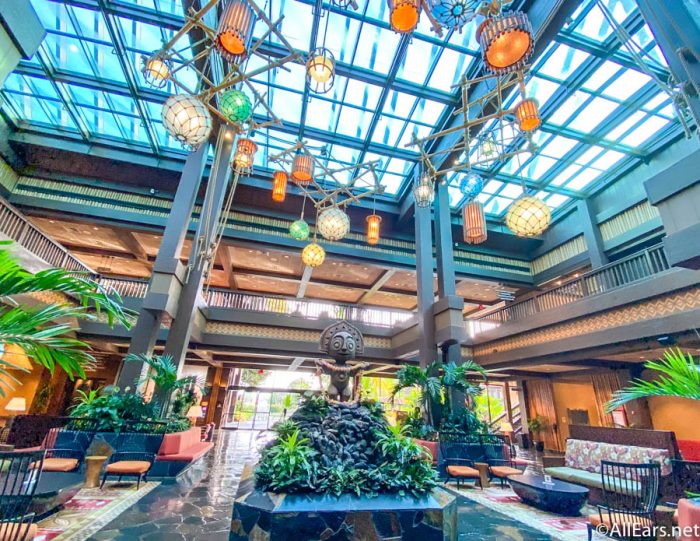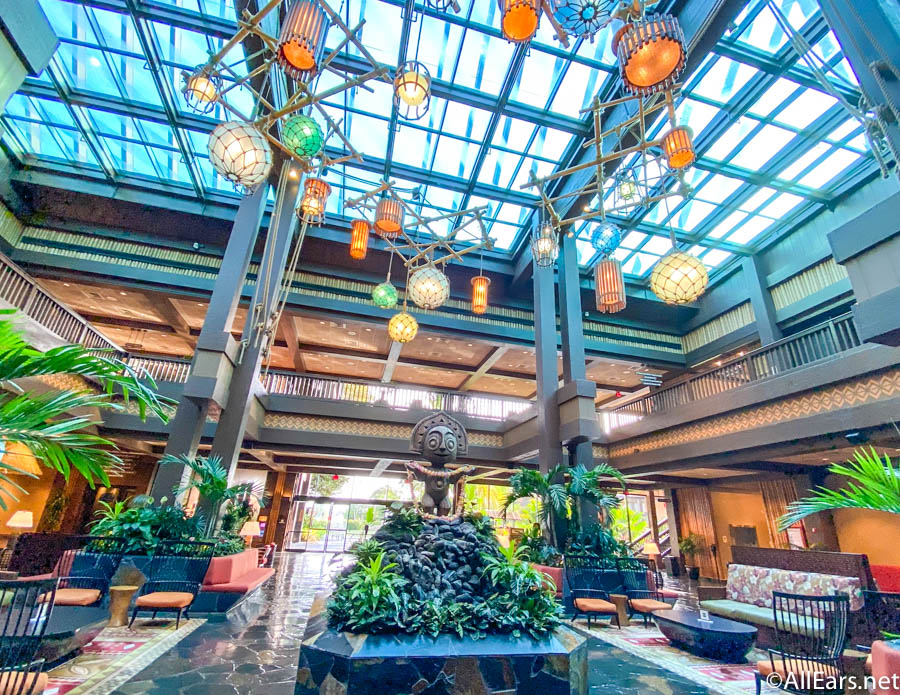 However, there weren't any specifics provided as to which entertainers wouldn't be returning to the resort.
We've also recently learned that several more performers have been laid off from many beloved Disney World shows, including performers from the Citizens of Hollywood in Disney's Hollywood Studios, Festival of the Lion King, Hoop de Doo Musical Revue, Monsters Inc. Laugh Floor,  Beauty and the Beast Live on Stage, Indiana Jones Epic Stunt Spectacular, the Citizens of Main Street, Green Army Men from Toy Story Land, Jedi Training Academy, and Finding Nemo The Musical.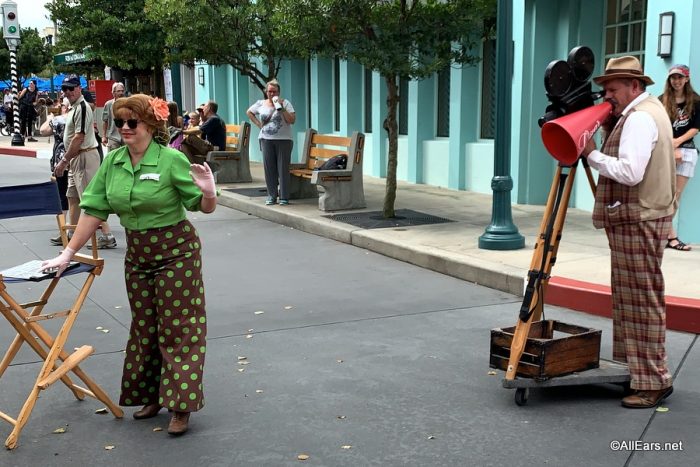 Disney has not commented as to whether or not these entertainment offerings will be closed for good or will return at some point in the future. The Walt Disney World website currently lists them as "Temporarily Unavailable."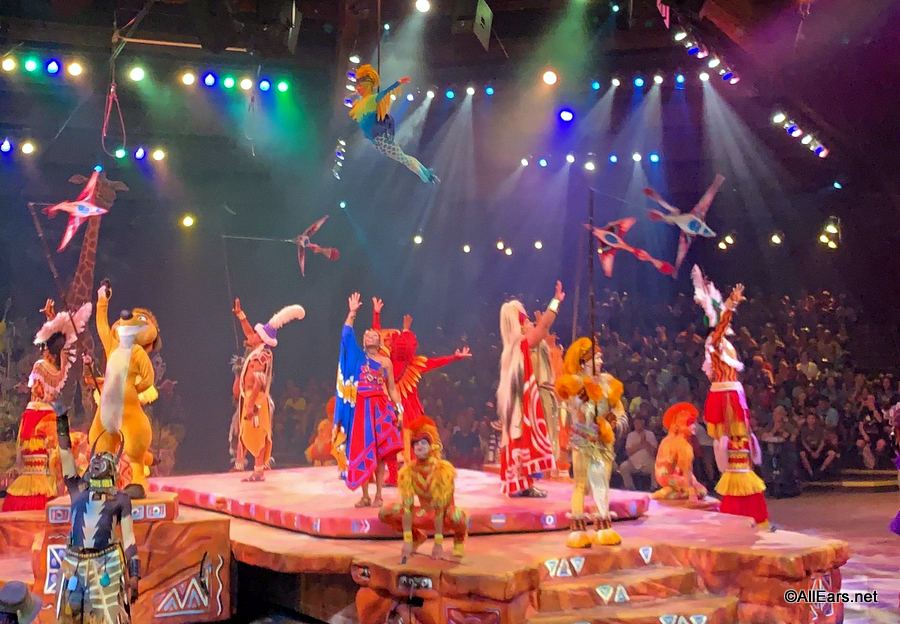 It's important to note that Disney hasn't officially released details on all of these layoffs yet. We will continue to keep you updating on additional information provided by unions, Cast Members, and Disney.
Ways That You Can Help
Cast Member Pantry is working to provide free food essentials once a month to the Cast Members who are in need of groceries during this time. Visitors will receive a reusable grocery bag filled with food that can make meals for 4 people, along with breakfast and snacks.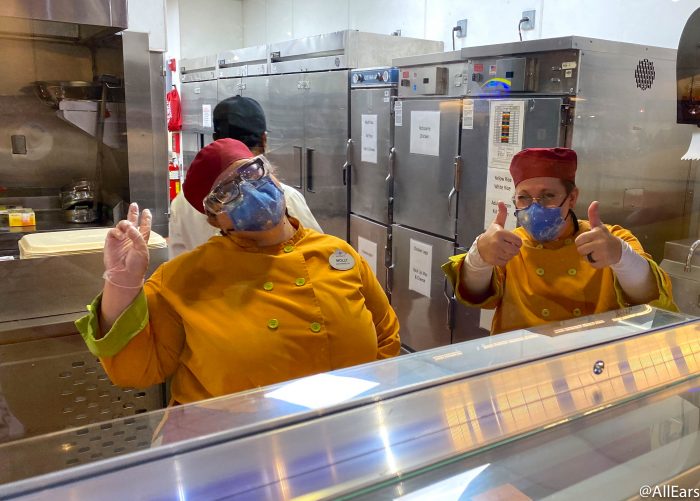 The Cast Member Pantry hands out donations every Saturday, but appointments are required so they are aware of how many bags to have ready. If you are in need of assistance, have donations, or want to help serve Cast Members, you can contact the group through the email or Facebook provided here. Additionally, the group has set up an Amazon Wishlist where you can purchase and donate needed pantry items.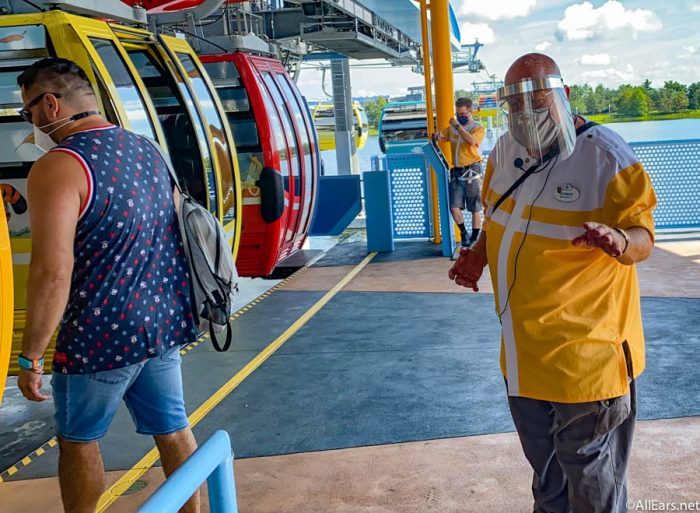 You can also donate at Castgiving, who are currently taking donations for Thanksgiving meals for Cast Members.
Additionally, you can help out the Walt Disney World Cast Member and Hospitality Pets in Need Facebook group, a group that helps provide for Cast Members with pets in need. You can currently donate through the group's Amazon Wish List, or, if you are a local, you are able to drop off donations in person at 13239 Sunkiss Loop, Windermere, FL 34786. Another resource to help Cast Members with pets in need is the Pet Alliance of Greater Orlando. You can visit the organization's website for further information on how to get involved and donate.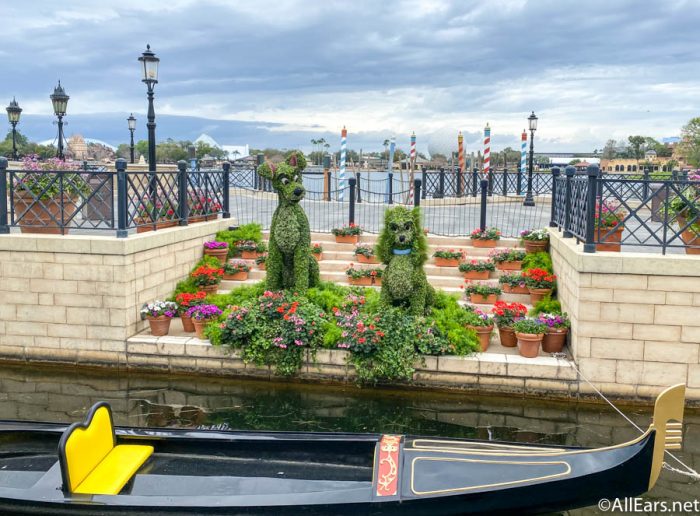 You can even help Cast Members by listening to music! 17 Cast Members from all 7 seasons of the 90's 'All New' Mickey Mouse Club have reunited to record the "Why? Because It's Christmas" holiday album. The album will support MusiCares (which provides a safety net of critical assistance for music people in times of need), The Brave of Heart Fund (which offers financial support to the families of healthcare workers who have lost their lives due to COVID-19), and the Cast Member Pantry. "Why? Because It's Christmas" is available on MMCHolidays.com, iTunes Store, Apple Music, Amazon Music and other locations.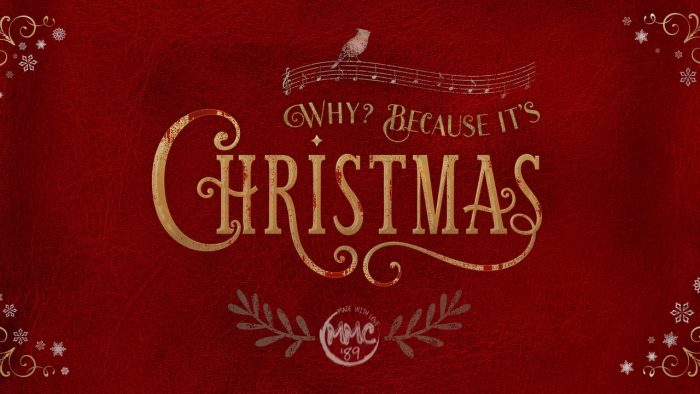 You can also support Cast Members through your kids' education. Two furloughed Cast Members have teamed together to create the Super Secret Hive empowered by KID Save the World. The podcast discusses life lessons, the environment, and more through music and fun characters so your kids can have a blast while learning.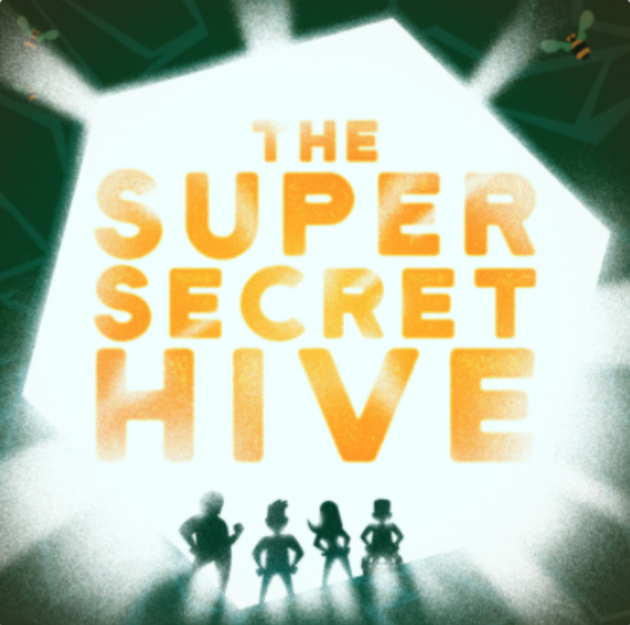 We will continue to update this post with more information about the employment situation and other ways you can receive or provide help! Our hearts go out to all those that have been affected during this time.
Join the AllEars.net Newsletter to stay on top of ALL the breaking Disney News! You'll also get access to AllEars tips, reviews, trivia, and MORE! Click here to Subscribe!