Ah, the Old West: a dusty unexplored landscape that represents boundless opportunities and the clash between law and lawlessness. This period of time in American history has gained an almost mythological status, a portrayal that Walt Disney wanted to tap into when he decided that one of the main areas of his Disneyland Park — and the follow-up land at Walt Disney World — would be called Frontierland.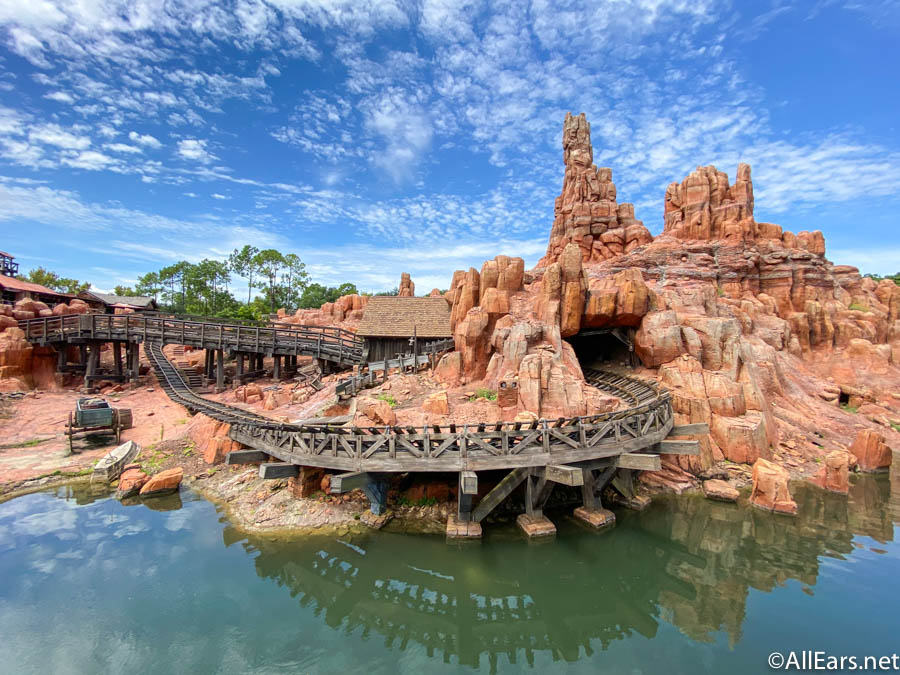 Just like everything the Imagineers touch, the land in Magic Kingdom is sprinkled with a few secrets that you may not immediately recognize on your first walk down the dusty trail. That's why we're here to help you spot these little details on your next visit, so saddle up, pardners!
Here are six things you probably didn't know about Frontierland!
A Texas-Sized Callout
As you walk down the main drag of Frontierland's western town, you will eventually pass the Frontier Trading Post.  Underneath the sign that hangs above the outpost, you will see in smaller lettering that the proprietor of said trading post is one "Texas" John Slaughter.
Now you might be thinking someone with the last name Slaughter would probably make a better gunman in a television show, and you would be right! This a reference to a show called Texas John Slaughter produced by Disney between 1958 and 1961 inspired by the life of Texas Ranger John Horton Slaughter.
Hit The Deck…If You Don't Want Dirt On You
When designing the buildings for Frontierland, the Imagineers did their research. During the period of westward expansion, small towns would be erected  out of wood basically anywhere money could be made. Most of these towns didn't have traditional roads, so dirt and mud was everywhere.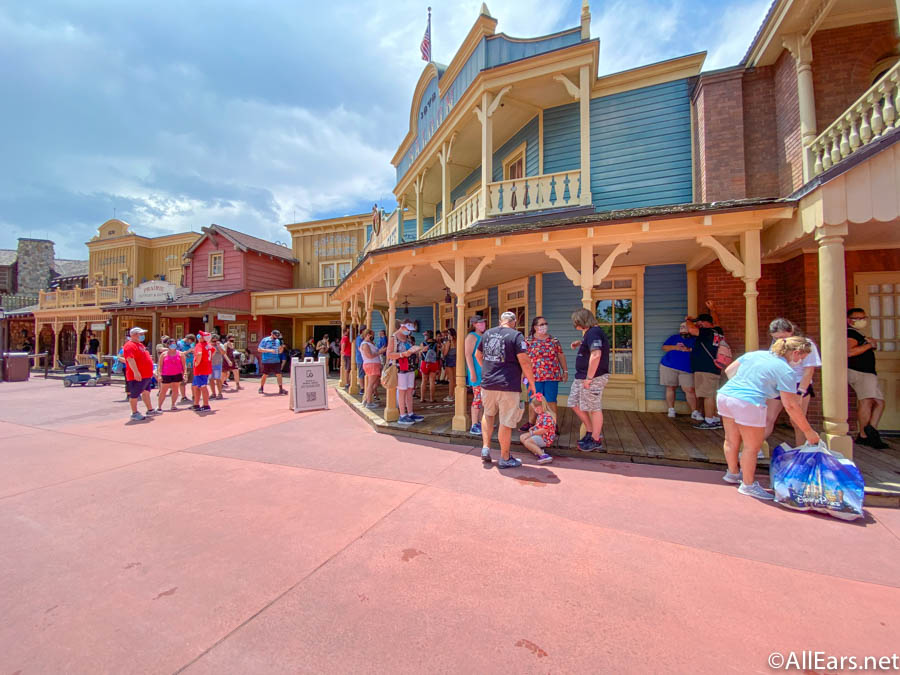 In order to keep the soil of nature from getting all over boots and dresses, most western town buildings had wooden decks built into the front so that people could walk from point to point without getting dirty. The buildings in Frontierland come equipped with these wooden decks as well to pay homage to this fact.
A Frontier Tribute to a Disney Alum
If you look out across the Rivers of America to Tom Sawyer's Island from Frontierland, you'll probably notice Harper's Mill right off the bat. This large red river-mill is named after Tom's friend Joe Harper's father, but there's actually a second meaning to the name.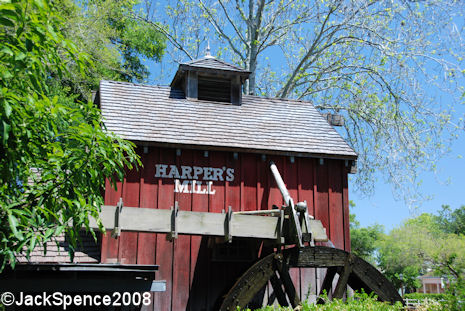 The name is a tribute to Harper Goff, a long-time contributor to the Disney canon. He was heavily involved in producing concept art for Mickey Mouse Park, which later became the Disneyland we all know and love, and he was the Art Director on 20,000 Leagues Under the Sea, so thank Goff for any squid-induced nightmares.
Big Al Was A Real Person
The Country Bear Jamboree is a classic musical revue in Frontierland thanks to its cast of characters and jokes that go over the heads of kids (but we're picking up what you're putting down, bears!). One of these musically-inclined bears is Big Al, a large grey bear who can never seem to get his guitar in tune before showtime.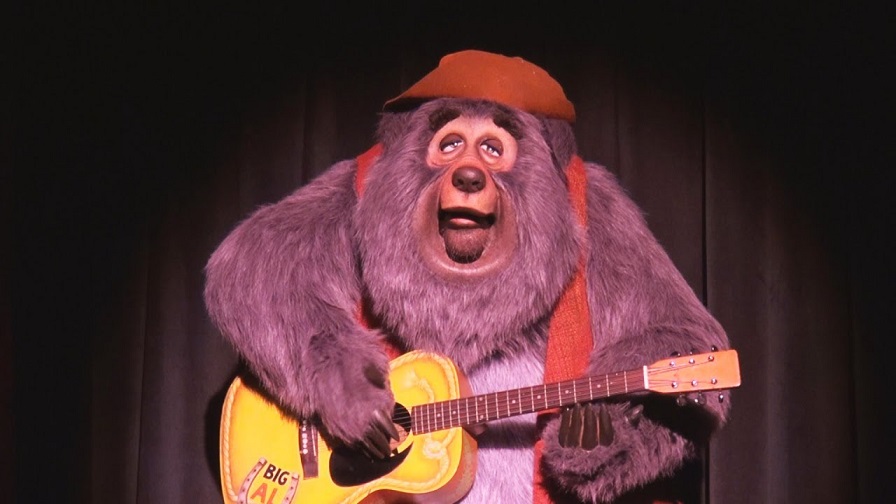 This lovable bear is actually modeled after Imagineer Al Bertino, who worked as the showrunner for the attraction along with Marc Davis. Bertino even lent Big Al the use of his name so that we'll always have the large ursine to remind us of Bertino's work.
Davy Crockett Was Here
The tale of Davy Crockett may not have been well-known before 1954, but that changed when Disney premiered its miniseries chronicling the adventures of the frontiersman (and launched the Ballad of Davy Crockett up the song charts). When you're walking through Frontierland, you can actually spot some items that the King of the Wild Frontier might have left behind.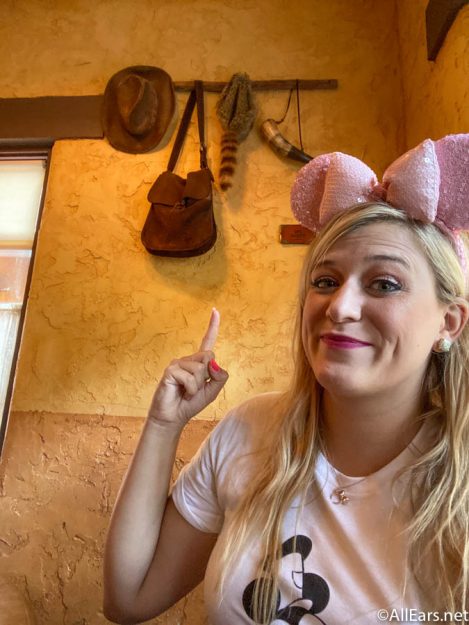 Above the Frontier Trading Post you can spot a tanned buckskin outfit drying on a clothesline which could have potentially belonged to Davy. Inside Pecos Bill Tall Tale Inn and Cafe, we can find Crockett's very own satchel, powder horn, and iconic coonskin cap that he gave as a gift in memory to Pecos Bill.
Bonus: Doritos Were Born in Disneyland's Frontierland
Back in the early 1960s Frito-Lay actually had a presence inside Disneyland's Frontierland as the operators of the Casa de Fritos (now Rancho Del Zocalo) restaurant. The story goes that instead of dumping the stale tortillas in the trash like they would usually do, Cast Members cut them into smaller pieces, fried them, and then added some basic seasoning on top.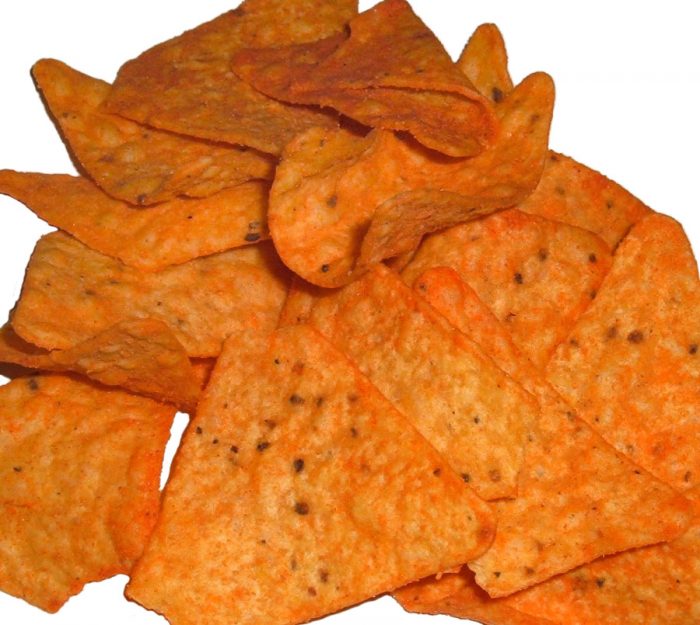 Then VP of Marketing for Frito-Lay Arch West noticed that these bite-sized fried tortillas were a runaway hit and made a deal with the suppliers of Casa de Fritos to produce the snack regionally. Of course, the demand far exceeded the supply, and so Frito-Lay began making Doritos as a new staple of their potato chip line.
Know any interesting Frontierland facts? Let us know down in the comments below!
Join the AllEars.net Newsletter to stay on top of ALL the breaking Disney News! You'll also get access to AllEars tips, reviews, trivia, and MORE! Click here to Subscribe!