Universal Orlando has had a LOT of news and updates recently. And, it looks like we've got MORE updates to share with you (cue the Jurassic Park theme)!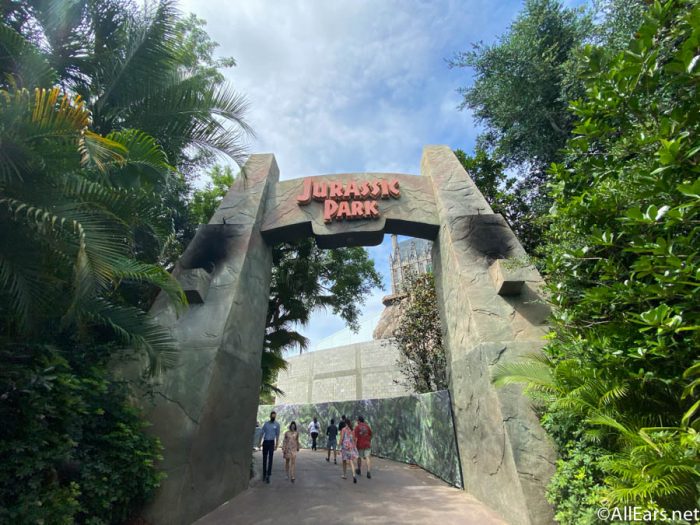 While we already gave you a full tour of the HHN Tribute Store (even after the news that Halloween Horror Nights wouldn't be happening this year), we've got a progress update on one of Universal's newest attractions coming to the park!
The Velocicoaster's construction is in full swing as the track continues to be built in Islands of Adventure.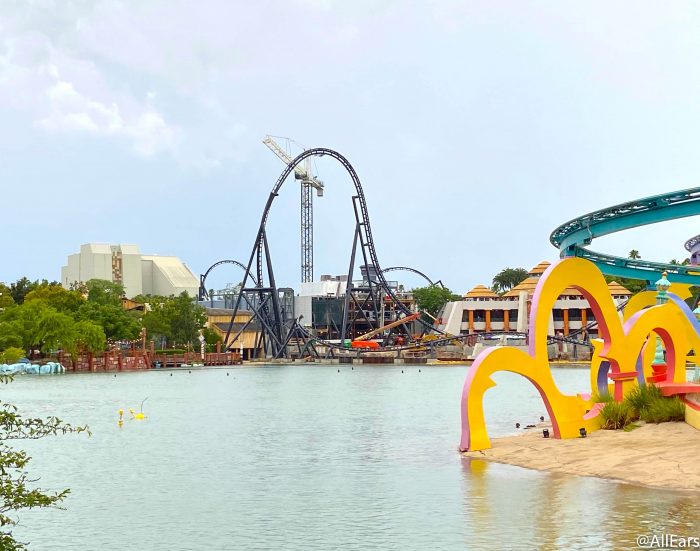 Although the new attraction hasn't been officially confirmed as the "Velocicoaster" just yet, the track does have PLENTY of signs pointing to the Jurassic Park involvement. While the location is an obvious start, the track also has Jurassic Park flags, along with the logo around the construction walls.
The track has breaks installed on it with a new watchtower placed in the center of the area (sure looks like the watchtowers on the raptor paddocks in the movies, huh?).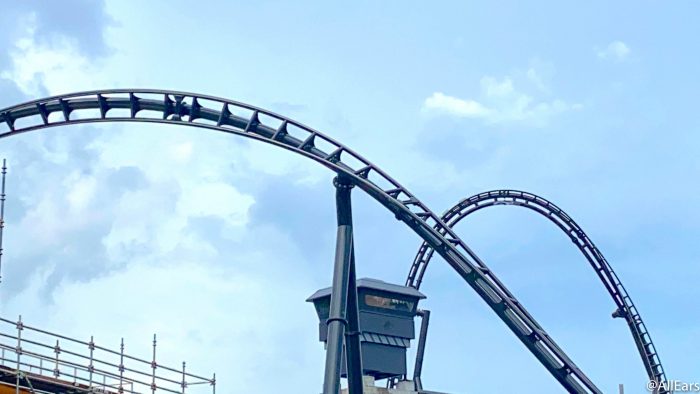 Scaffolding and a construction crane are in place to continue progress on the coaster as it moves forward. The rock formation that we've seen before has also seen a few updates (which kind of look like spikes on a dinosaur's back)…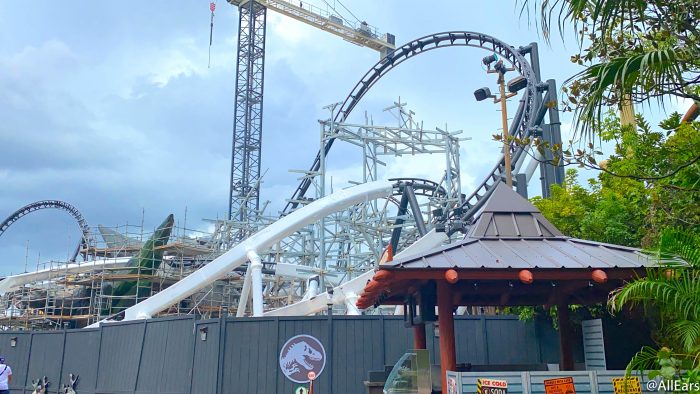 …while another building has started to be set up in the construction area. Will the Velocicoaster be an indoor AND outdoor attraction? Or, is this just the loading section of the ride? We have so many questions!!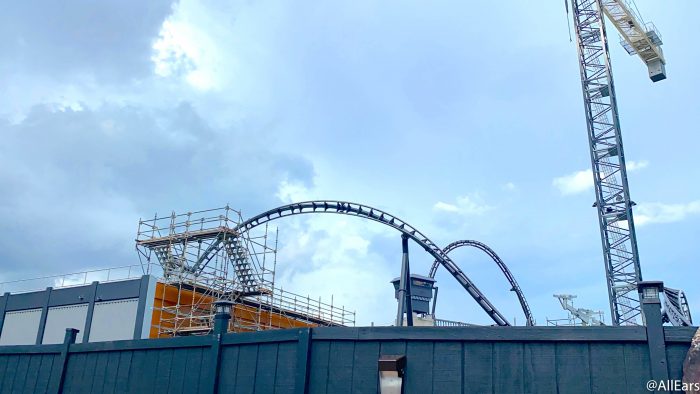 The Velocicoaster (if that is, indeed, the name!) will be located across from the Jurassic Park River Adventure ride when it is completed.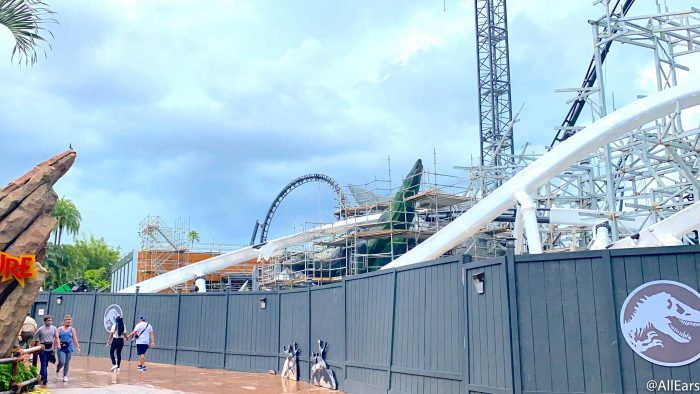 Although Universal hasn't given much detail about the coaster yet, we are seriously excited to ride the Velocicoaster as we watch the track getting built!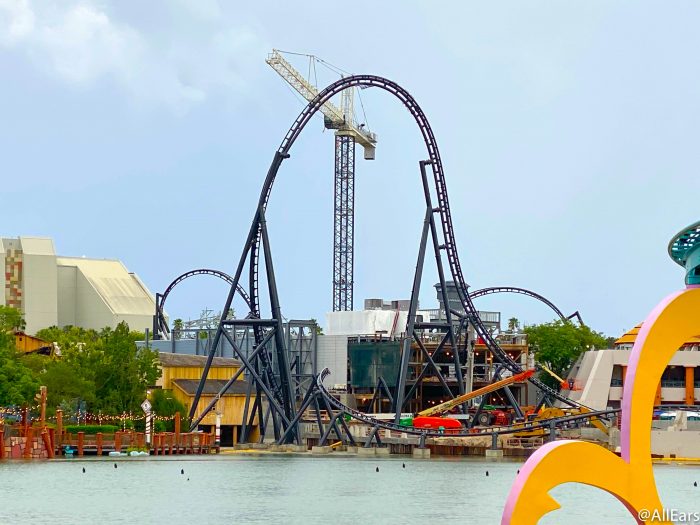 We'll keep giving you updates on Universal Orlando's construction progress and a look inside the newly re-opened park!
What is your favorite attraction in Universal Orlando? Let us know in the comments below!