Since Disney World's hotels began their phased reopening on June 22, we've been keeping a close eye on the various resorts around property to see what's new! So when another resort opens up, we're on the scene to show you what's going on!
Today, another Disney World Resort hotel has officially reopened! Come along with us as we take a photo tour around Disney's Caribbean Beach Resort!
Atmosphere
As this is the resort's first day back in action, it was pretty quiet! This is consistent with what we've seen at other resorts on their reopening day.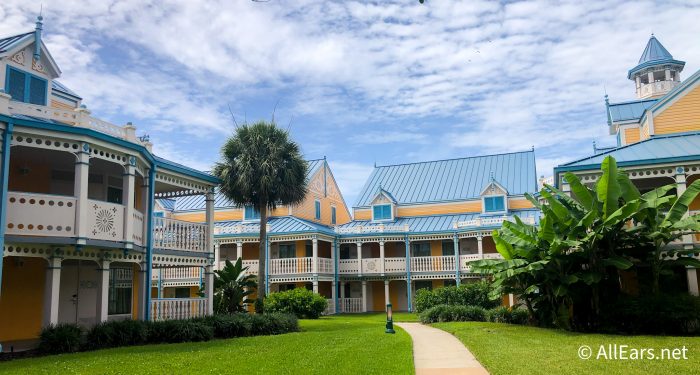 In fact, you would be hard-pressed to find many guests at all! It felt like we had the entire resort to ourselves.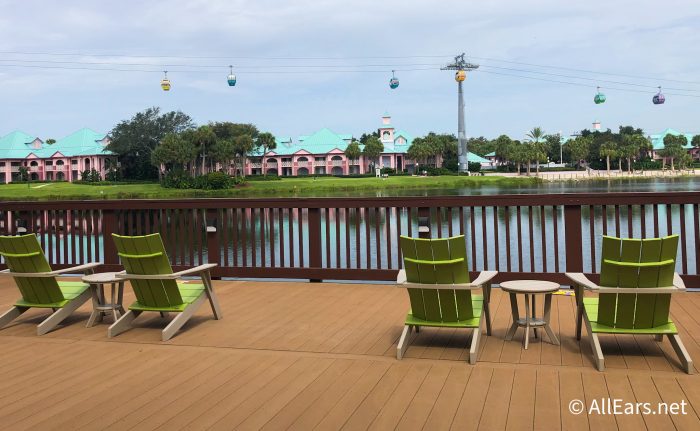 This made for easy social distancing when we did in fact come across other guests or Cast Members.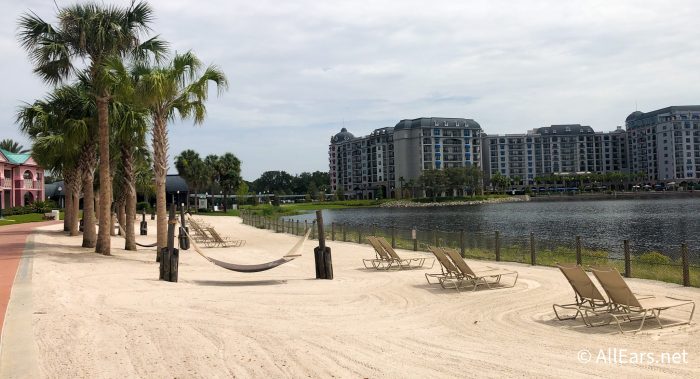 Dining
We first stopped by Centertown Market, the main counter service dining location within Caribbean Beach, to see what was up! Right away we noticed the signage we're quite familiar with regarding the new health and safety procedures, as well as a hand sanitizer dispenser right at the entrance.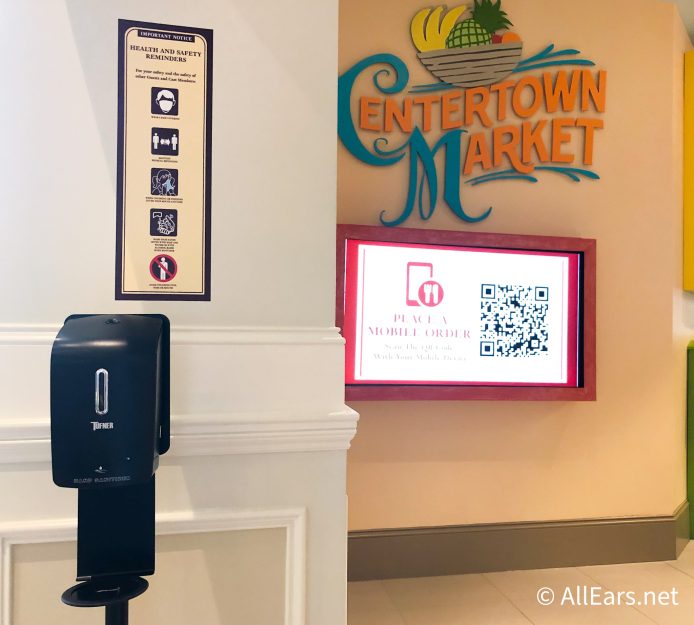 The queue to order your food has social distancing floor markers in place to keep travel parties separate, and when you approach the counter to order your food, there are plexiglass screens.
We decided to try Mobile Order to see what the process was like! When our order was ready, we were directed to this pick-up location.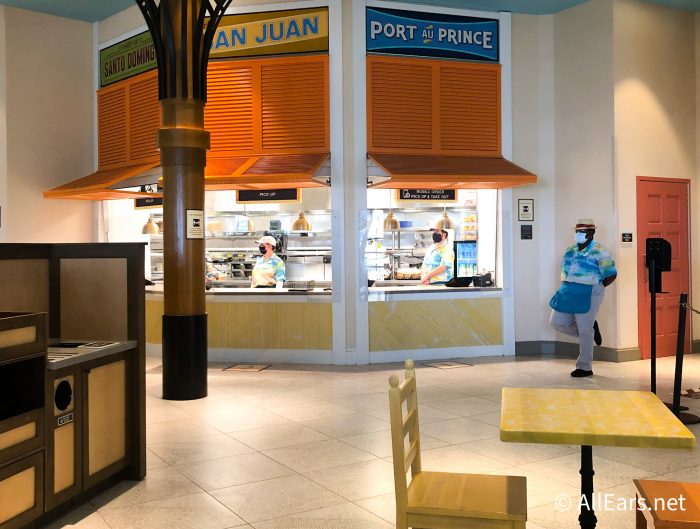 Beverage stations are similar to other counter service dining locations we've visited over the past couple of months. Cast Members will fill your drink for you. If you order coffee, Cast Members will hand you your cream and sugar.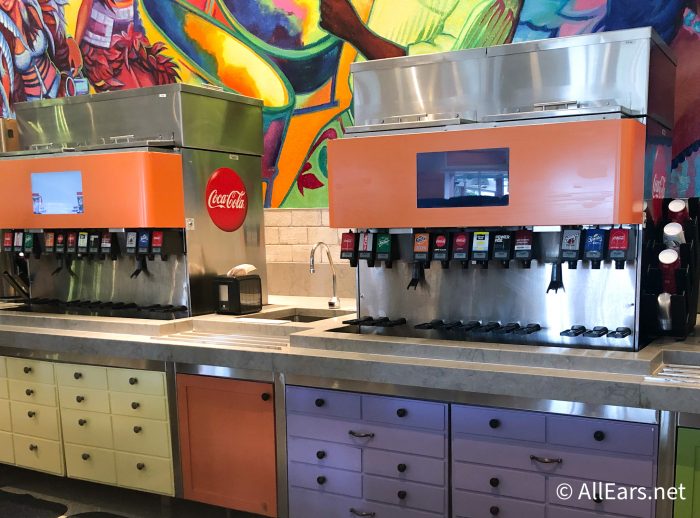 Condiments at Centertown Market are all self-serve.
As far as seating goes, the tables were very far apart and spaced out at least six feet between. Because of this, we did not see any signs that indicated that tables were "reserved" or "unavailable."
Once we had our fill of food, it was time to wash it all down with a tasty tropical cocktail from Banana Cabana!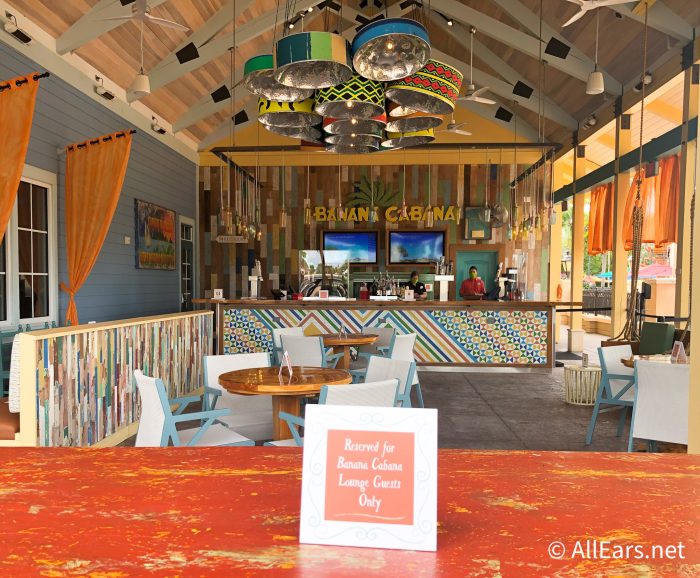 This poolside lounge is one of our favorites, so we were very curious to see what was new! Right away, we noticed that seating is reserved for lounge guests only but, like Centertown Market, it looked like every table was available for lounge guests to use.
We were handed a QR code to scan to access a digital menu.
Pools and Recreation
The pools at Caribbean Beach are currently open for guests to use.
There is ample signage throughout the pool area to remind guests of the new health and safety guidelines, and lounge chairs are appropriately spaced out. Given the low crowds today, social distancing shouldn't be too hard!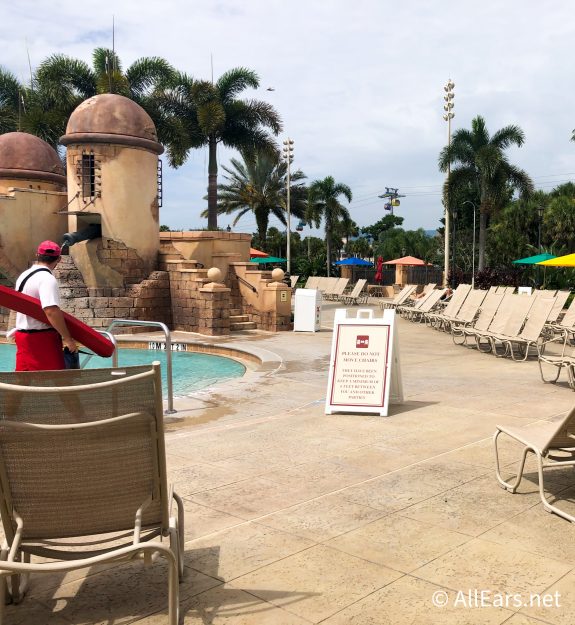 Caribbean Beach has a couple of "quiet" pools in addition to their main Fuentes del Morro Pool that are also open and available for Guests.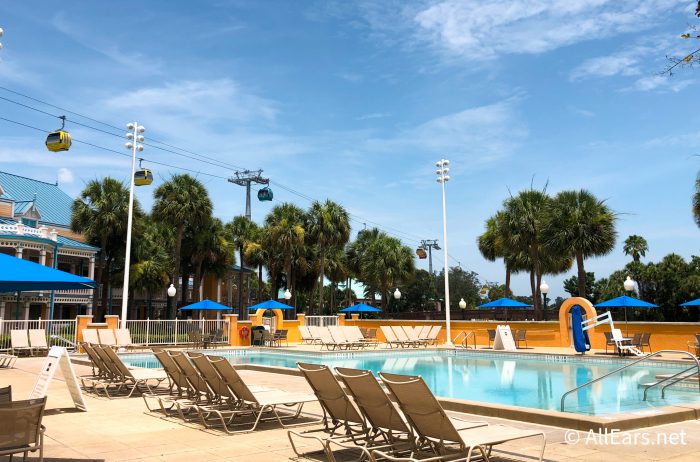 The smaller hot tub and spa areas, however, are currently closed.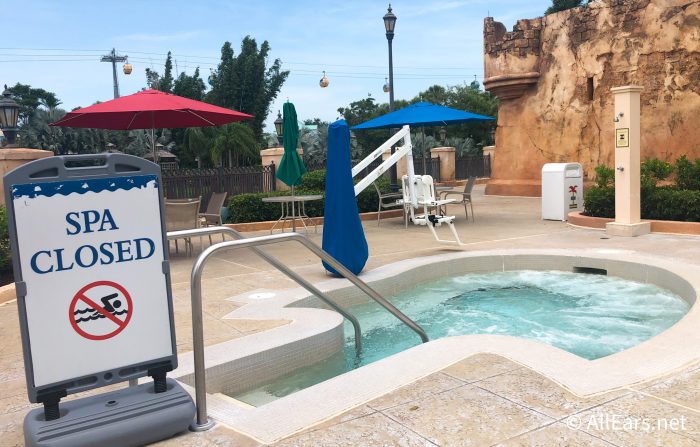 The main Caribbean Cay Playground is also temporarily closed.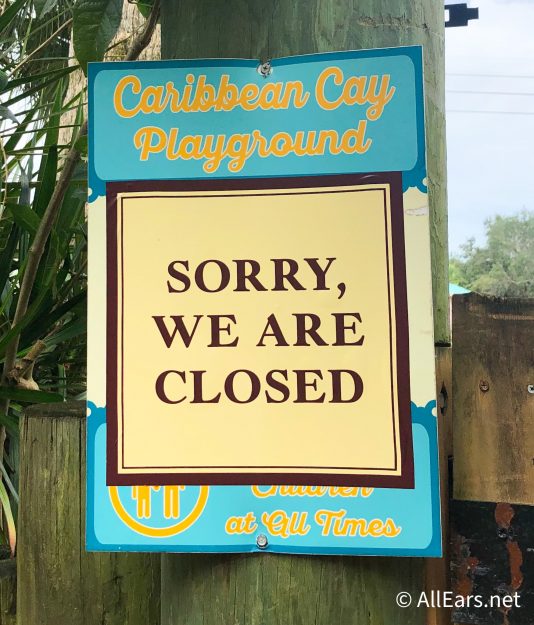 Disney Skyliner
We also stopped by the Skyliner station to take a ride around Disney World! The station is open and operating for Guests at this time.
With floor markers in place to physically distance travel parties, all of the safety precautions are currently in place!
As the first Moderate Resort to reopen, Disney's Caribbean Beach Resort has many of its amenities available for their Guests! And since the resort is one of the designated Skyliner stations, you'll have easy access to EPCOT and Disney's Hollywood Studios.
We'll update this post with more as we explore the reopened hotel!
Have you ever stayed at Disney's Caribbean Beach Resort? Let us know in the comments!