While the parks have reopened, Disney World's transportation is also up and running again for guests to use!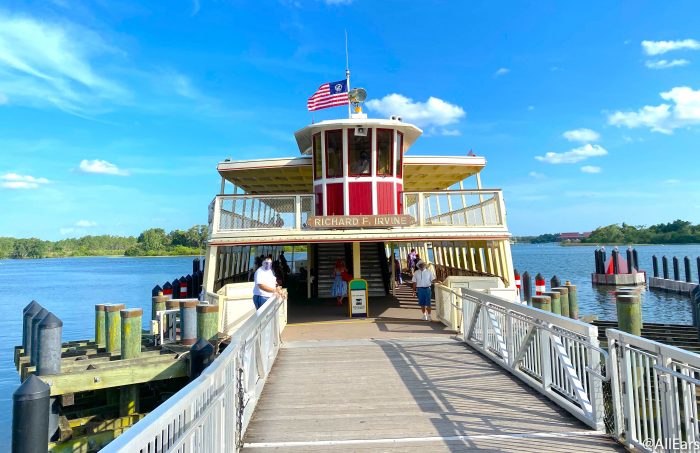 Although we've seen the new procedures at the Disney Buses, Monorails, Skyliners, and Ferries, we spotted another form of Disney Transportation open again today.
While Disney stated that other boats and the Minnie Vans would be opening eventually, the boats leading from the parks to the resorts started to open again today.
Right outside of the Magic Kingdom, the boat dock is open to Grand Floridian, Polynesian, Wilderness Lodge, and Fort Wilderness Campgrounds.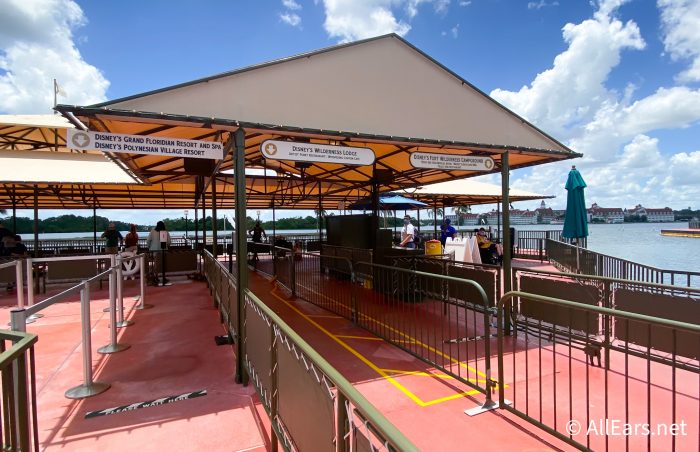 In order to accommodate guests and maintain distancing measures, barriers and distancing markers have been put up in the area.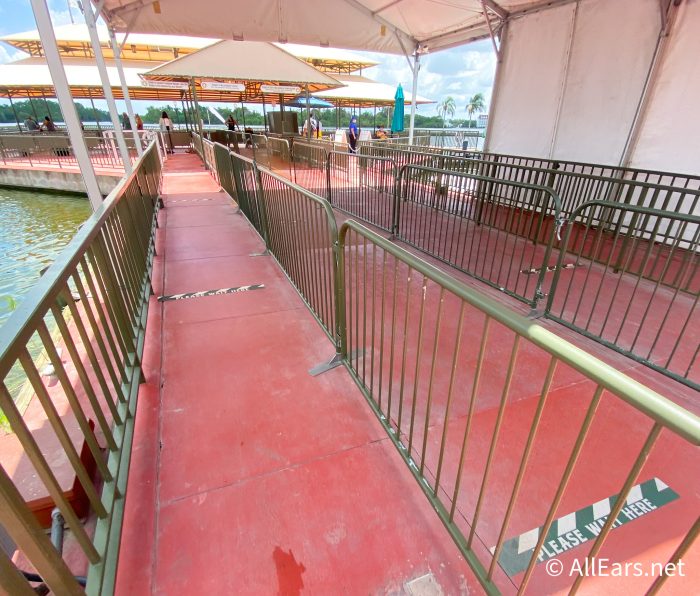 The entire area isn't available for guests to stand on…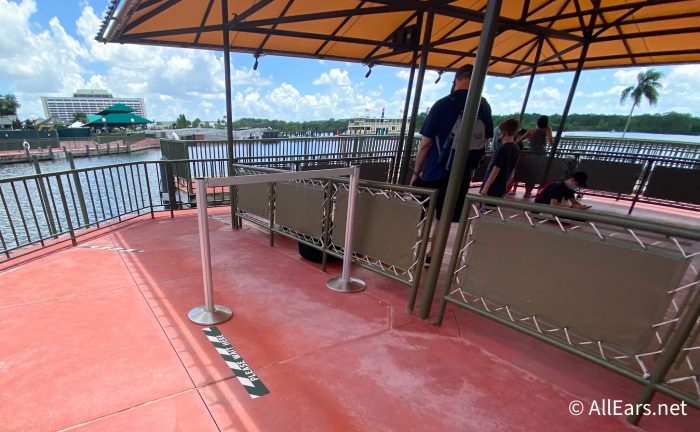 …and there are circular markers for parties to stand on before they board the boats to the resorts.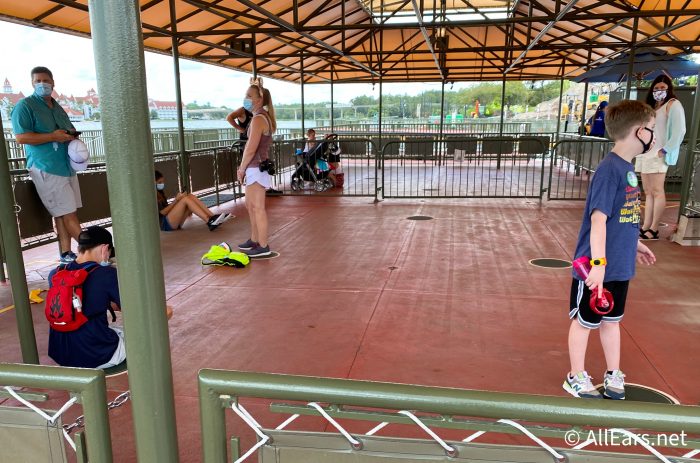 The boats are following additional health and safety protocols with guests spaced apart from one another. As more transportation options and other spots around Disney World open, we'll keep you updated on everything happening in the parks!
What is your favorite form of Disney Transportation? Let us know in the comments below!