Walt Disney World strives to be welcoming to everyone, and that includes the proud soldiers and veterans of the United States military. U.S. military personnel and veterans can find many discounts at Disney Parks, and you might be surprised at all the benefits. Here are just a few of the many offerings that military personnel can take advantage of when visiting Walt Disney World.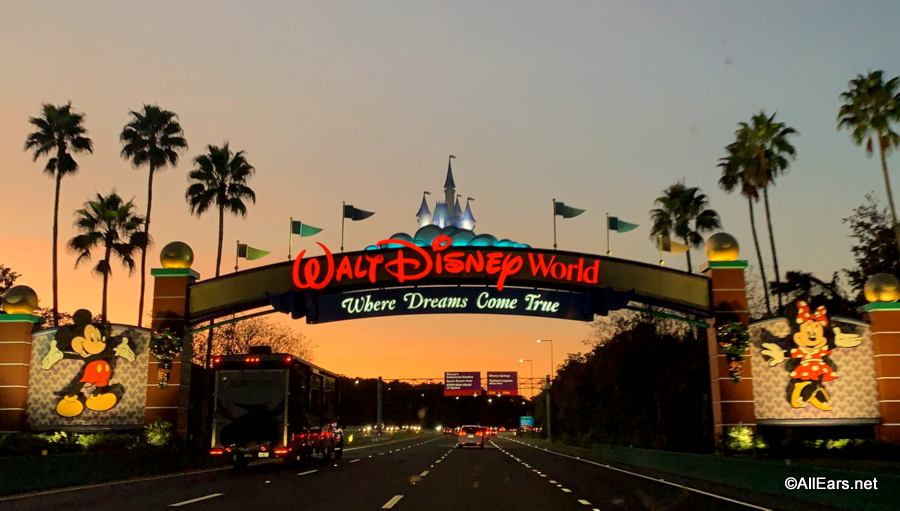 Resort Discounts for 2020
Throughout 2020 (from January 1 to April 4 and from April 19 to December 18), select resorts at Walt Disney World are offering substantially discounted rates to active and retired military personnel (30-40% off). This offer is also available for spouses of military service, PHS, and NOAA Commissioned Corps members, assuming they present valid and active U.S. military IDs. Spouses do not receive their own, separate benefits, and if they use the benefit, the military personnel will not be able to use it for the same purpose.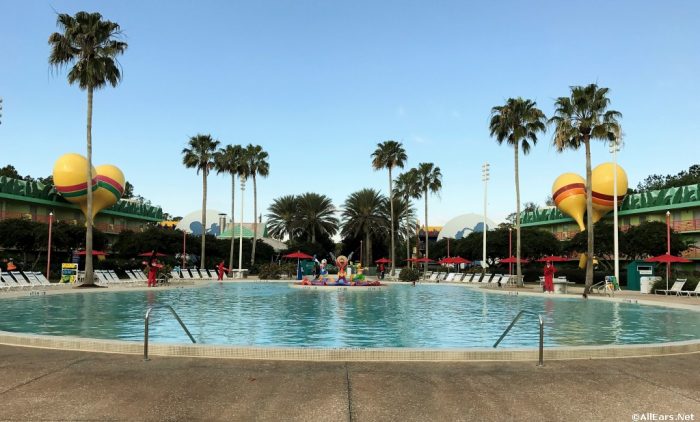 There are restrictions to these special rates. The offer does not apply to Moderate and Deluxe Resort suites, for instance, and other types of rooms at certain resorts do not qualify. Find more information about restrictions here. Plus, only a limited number of rooms are available, varying in price and quantity depending on resort. Generally, less expensive categories will have more rooms initially available. The discount's availability shrinks as rooms fill up, so be sure to reserve ahead of time; you can book through December 18, 2020.
Disney Armed Forces Salute
The above resort discounts are part of the Disney Armed Forces Salute package for military personnel at Walt Disney World. In addition to the resort discounts, this benefit takes off over half your regular ticket prices to Walt Disney World and to Disneyland in Anaheim, California. Disney World offers 4-, 5-, and 6-day options for tickets with this discount, for either Park Hopper or Park Hopper Plus.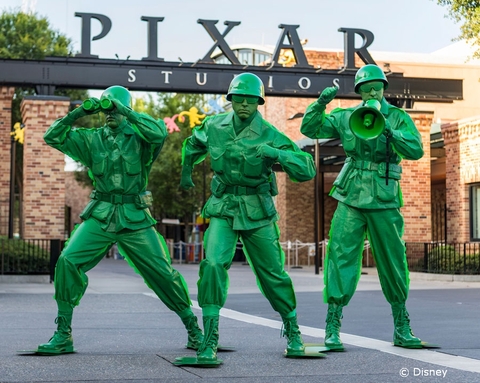 Just keep in mind that, as with the resort discounts, the park ticket discounts via Armed Forces Salute run from January 1 to December 18, 2020 and will not carry over to the next year. Likewise, spouses can only use the discount for tickets in place of their respective military personnel – they do not receive their own individual benefit. Both active and retired military members qualify for the Disney Armed Forces Salute resort and park ticket discounts.
Shades of Green
Aside from the popular Disney Armed Forces Salute discounts, there are other targeted opportunities for military personnel visiting Walt Disney World, including a dedicated resort: Shades of Green. Situated on property, Shades of Green is an extension of the U.S. military's Morale, Welfare, and Recreation (MWR) program to accommodate the needs of troops on leave. With the feel of a country club, Shades of Green has many amenities, including pools, cafes, tennis courts, and more. Plus, it's right next to two PGA golf courses.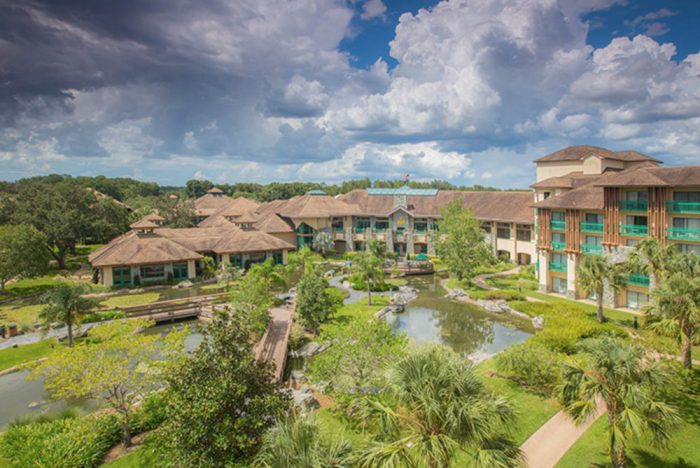 Shades of Green has multiple discount specials for military guests, including discounts on breakfasts and dinners. Also, in January and September, honorably discharged veterans can vacation at the resort as part of the Salute to Our Veterans program. You can find more about special packages here.
One key difference between Shades of Green and other resorts on Disney World property is that Shades of Green is owned by the U.S. Department of Defense. Therefore, the resort is less Disney-themed, and you will have to take separate buses to get to the parks.
Disney Springs Discounts
While Disney World generally doesn't offer military discounts at its many restaurants and shops, there are some exceptions, particularly at Disney Springs. A number of non-Disney restaurants in Disney Springs have varying discounts. For instance, T-Rex and Rainforest Café offer 10% off food and [non-alcoholic] drink orders, and the House of Blues takes 25% off your bill. There are plenty of other restaurants and shops, too, including Erin McKenna's Bakery NYC (15%), Planet Hollywood (10%), Polite Pig (15%), and Ghirardelli Ice Cream (20%).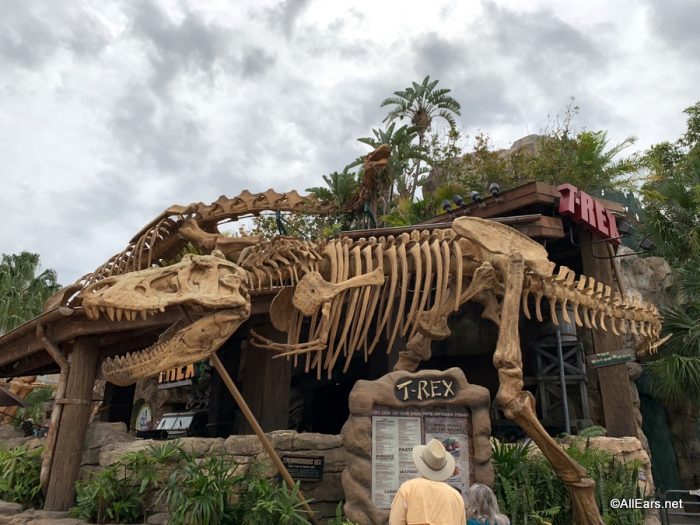 Restaurants aren't the only establishments at Disney Springs that have military discounts, either. For example, the AMC Theater gives military personnel discounts after 4PM; the discount is given for one military personnel per party. If you're wondering if a store, restaurant, or entertainment at Disney Springs offers discounts for the military, feel free to ask servers, managers, and other employees to be sure – you never know what you may discover.
Other Military Personnel Discounts
But that's still not all the discounts you can find at Walt Disney World for military personnel. In addition to the discounted tickets offered through the Disney Armed Forces Salute package, Shades of Green offers its own special park ticket options. Magic Your Way tickets at Shades of Green are military priced and can save you 4-8% off the regular ticket price. In addition, guests staying on Disney World property (including Shades of Green) can purchase Stars and Stripes tickets, which are available in 2 to 10-day lengths.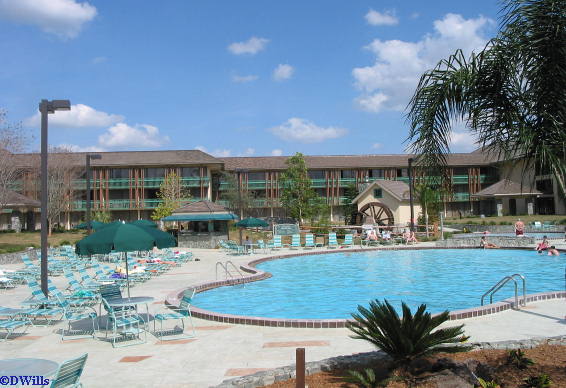 While these tickets are not as discounted as the Armed Forces Salute discounts, they can offer their own advantages in comparison. For instance, 1-day tickets and tickets for over 7-8 days, when purchased with Magic Your Way, can be cheaper than Armed Forces Salute tickets for those same intervals. Plus, each primary holder of the Armed Forces Salute benefit can only purchase up to six tickets, so Magic Your Way can be better if you have a large party.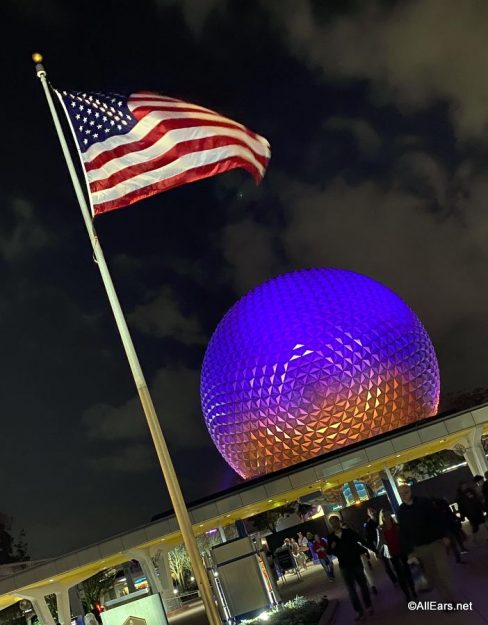 As you can see, you can find benefits for military personnel, both active and retired, all over Walt Disney World, from resorts to park tickets to restaurants. And there are discounts at other Disney parks, too. But to take advantage of these many opportunities, you need to take the first step by asking about and applying for them. By using the discounts and other benefits available for military personnel, you can make the most out of your stay at Disney World.
Have you discovered military discounts not mentioned here? Let us know in the comments! 
Join the AllEars.net Newsletter to stay on top of ALL the breaking Disney News! You'll also get access to AllEars tips, reviews, trivia, and MORE! Click here to Subscribe!