How I approach photographing a Walt Disney World restaurant is to get a good exterior photo to set the scene and one of the delicious entrees.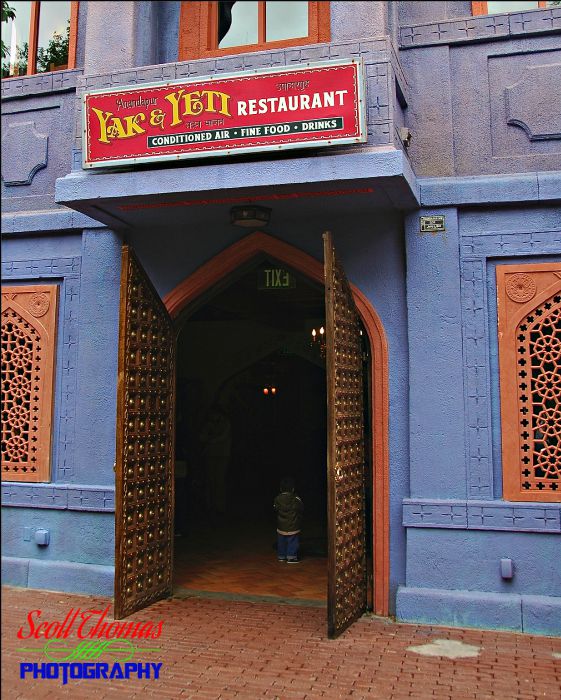 The Yak & Yeti Restaurant in Disney's Animal Kingdom always seems a bit mysterious so I didn't open up the shadows just beyond the open entrance doors.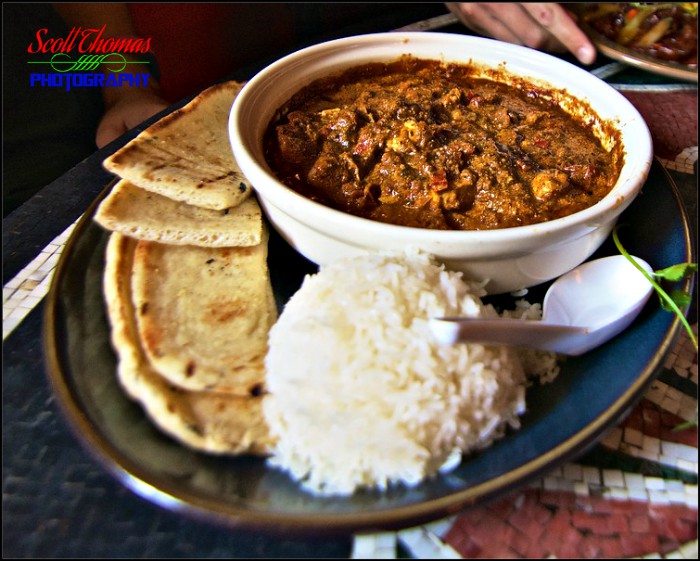 Even though I sat near the slotted windows with some sunlight, I still needed to open up the lens wide to get a good exposure.  At f/2.8, I focused on the main dish of the meal and let the foreground go a bit soft.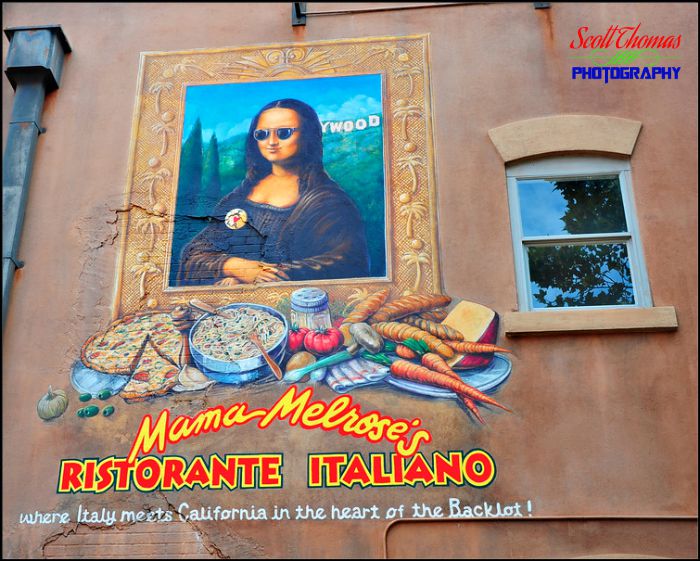 Over in Disney's Hollywood Studios, Mama Melrose's Ristorante Italiano is a fun California take on the classic Italian restaurant.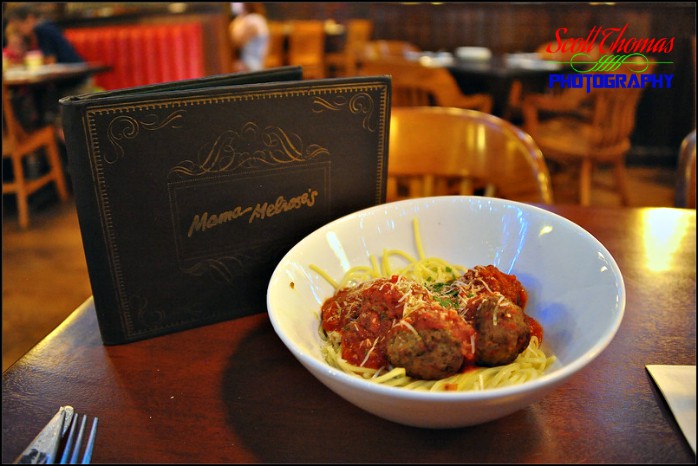 I highly recommend the Spaghetti and Meatballs entrée at Mama's. Again, in the low light, I opened up the lens as wide as it could go. In this case, I used a full-frame camera which handled the high ISO image very well.
I know many people tend to overlook Restaurant Marrakesh in the Morocco pavilion of Epcot's World Showcase as a place to dine. I am here to tell you it is excellent and a menu suited for anyone's taste.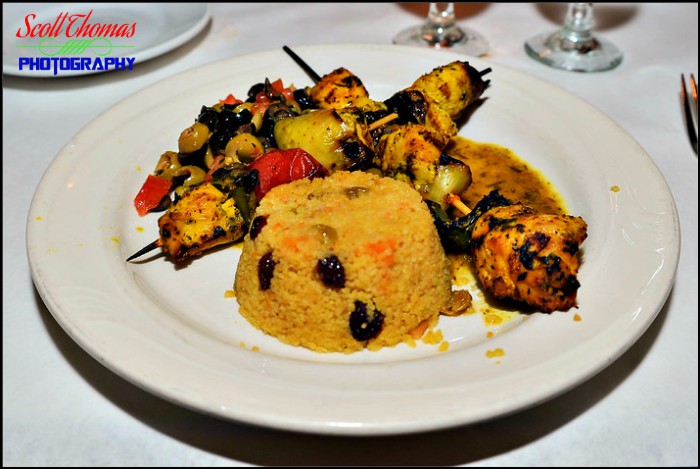 These Marrakesh Chicken Kebabs along with the couscous was succulent and delicious. Give it a try.
I do not forget the counter service restaurants. I have been traveling to Walt Disney World since the early 1980's. Over the last 10 years, the quality and variety of meals at all of these types of eateries has improved immensely. The Columbia Harbour House in the Liberty Square of the Magic Kingdom is one of my favorites for its entrees of chicken and seafoods.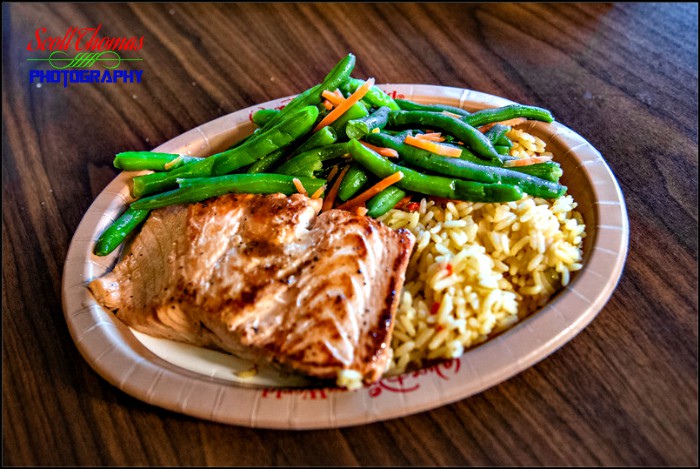 While the plates are paper and utilities plastic, the food is top quality.
I am sure you have noticed I did not share any interior photos in this post. These are tougher to get a Walt Disney World as most restaurants are very busy and guests tend to dress in themepark casual. Hey, I understand, as I do, too! However, such a combination tends to not be very photogenic.
There are ways to do so and I will share them in a future post after I return from Walt Disney World next week.
What is a favorite Walt Disney World restaurant of yours?
Be sure to follow @allearsnet on Facebook, Instagram and Twitter!
Click below to subscribe to the AllEars® newsletter so you don't miss any of the latest Disney news!