Walt Disney World has been busy this holiday season — and it's not even Thanksgiving yet. We've marveled at the brand new decor in Animal Kingdom (you've got to see the polar puppets!), stepped back in time with retro decor in Hollywood Studios (garland galore!), and checked out some classic Magic Kingdom styling (Main Street, U.S.A., is glorious as ever!). Now it's Epcot's turn!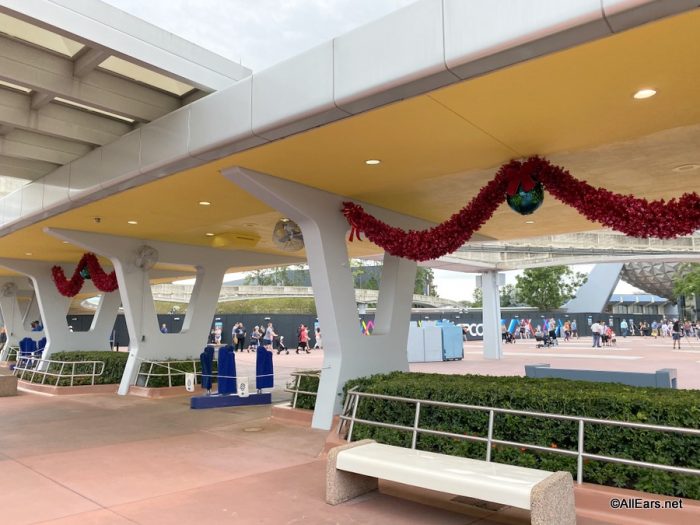 We explored the park front to back to bring you a sneak peek at the pretty and diverse decor Epcot uses both in Future World and in World Showcase. Take it all in because in 2020, Epcot is likely to look a lot different.
Future World Holiday Decor
We didn't see an abundance of decor in Future World, but as we spot it, we'll add more photos here. For now, peep these rich red garlands at the entrance — complete with an enviable Earth ornament at the center. (Related topic: Epcot, please sell these.)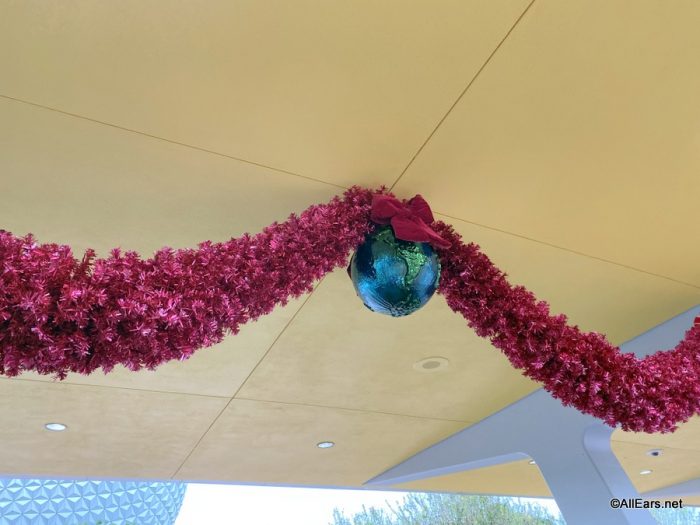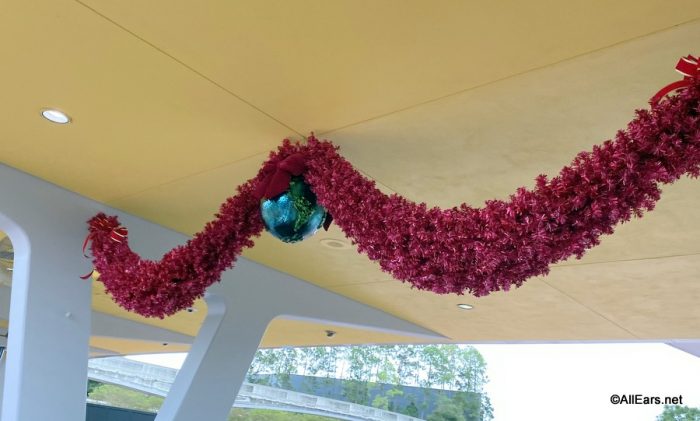 The pillars at the entrance also have a pop of red with lots of baubles to add dimension.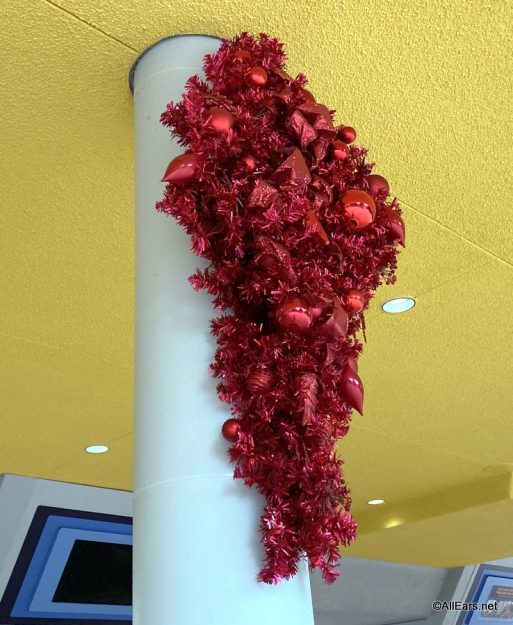 The Land Pavilion is decorating with colorful wreaths that feature — can you guess? Hot air balloons!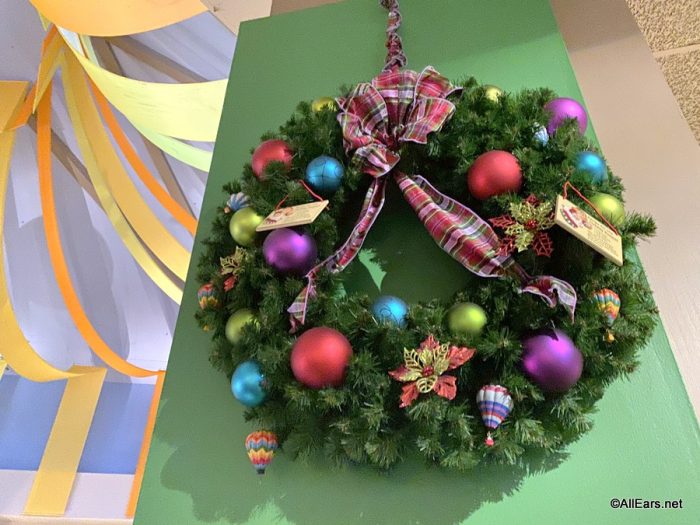 World Showcase Holiday Decor
We spotted lovely decor in a handful of World Showcase pavilions. Canada is ringing in the season with some thick boughs of evergreens with pinecones and rustic ornaments.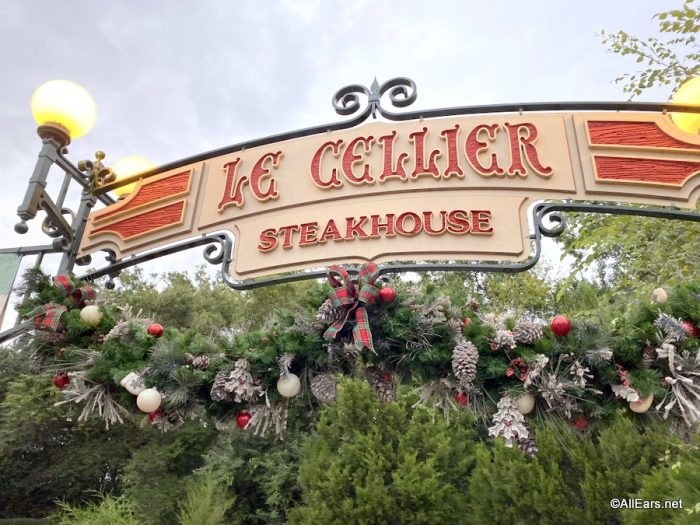 Northwest Mercantile is wearing light-up garland .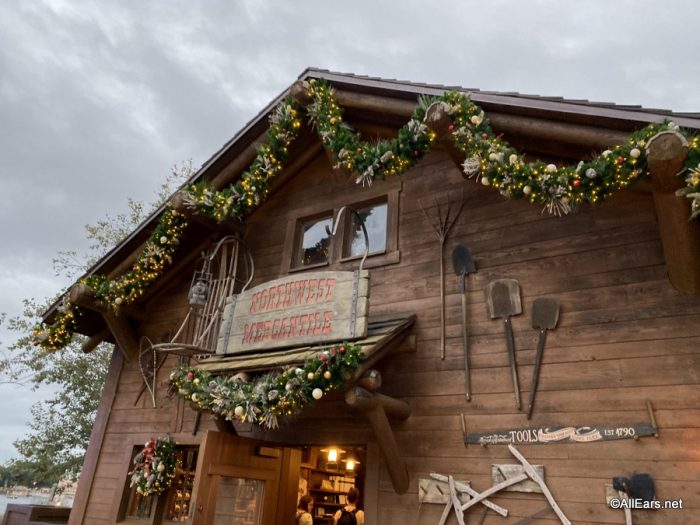 And lamp posts are getting in on the fun, too! Loving the plaid bows.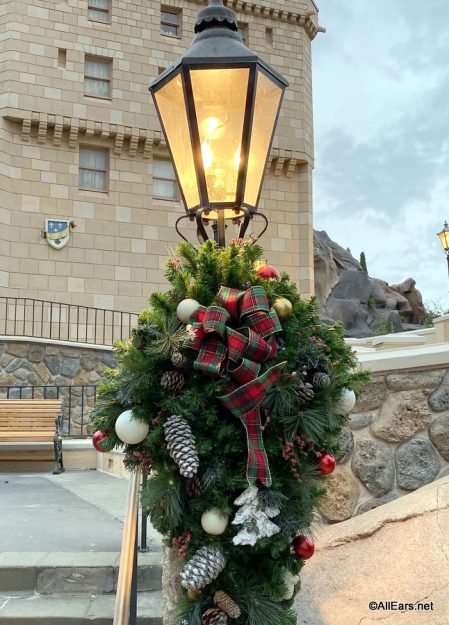 In the United Kingdom, lamp posts lining the historic streets feature poppers, ornaments, and bows.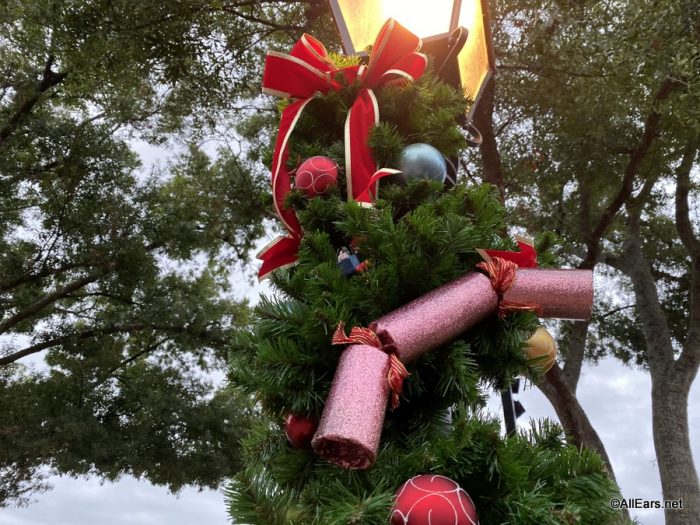 And landscaping has been given the holiday treatment with bright red poinsettias.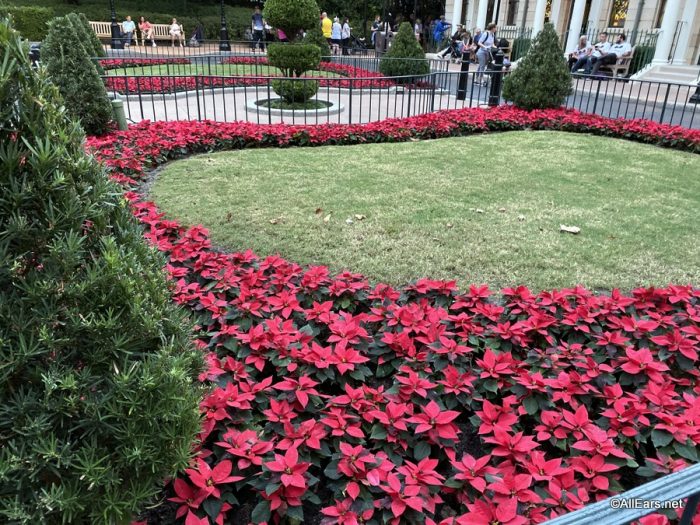 Near France, we spotted this sweet decor.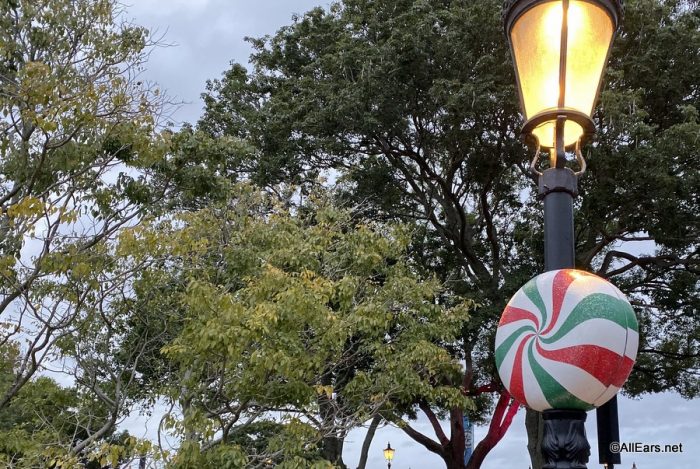 France is ready to wow this season, with light-up snowflakes overhead and wreaths and swag all over.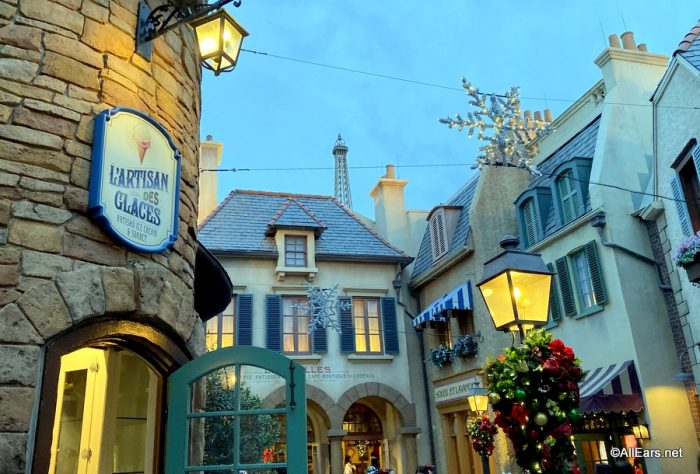 We always love this Arc de Triomphe three-dimension ornament design.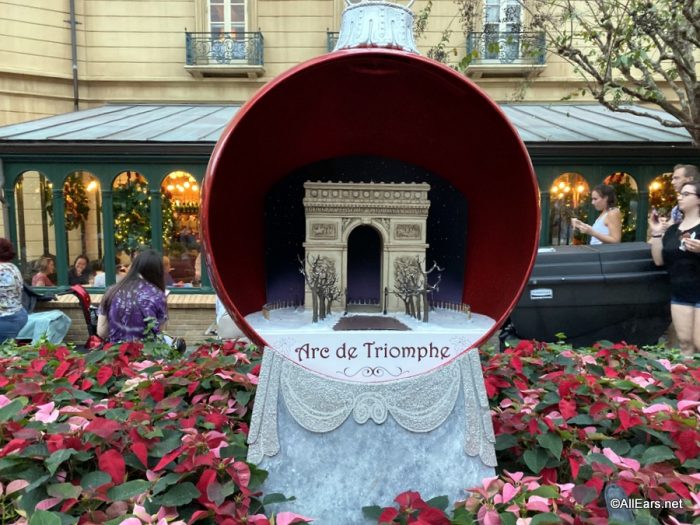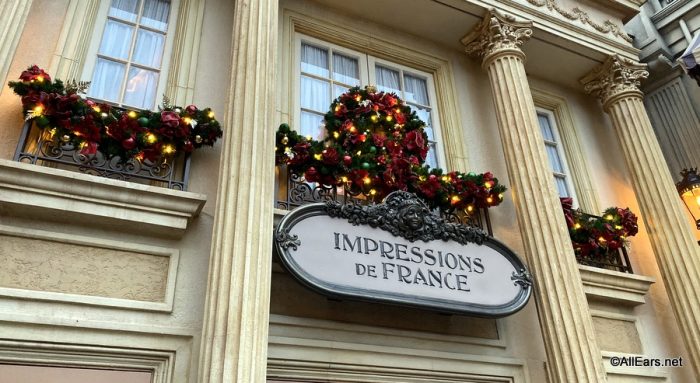 Les Chefs de France looks tres bon!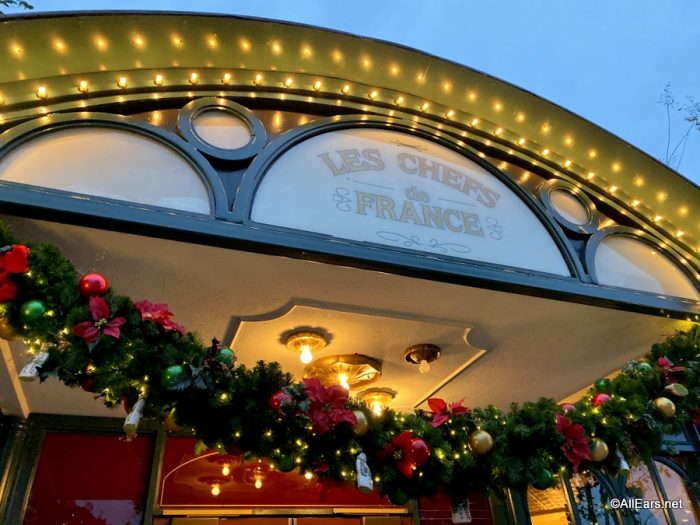 And Germany is aglow with holiday lights after dark.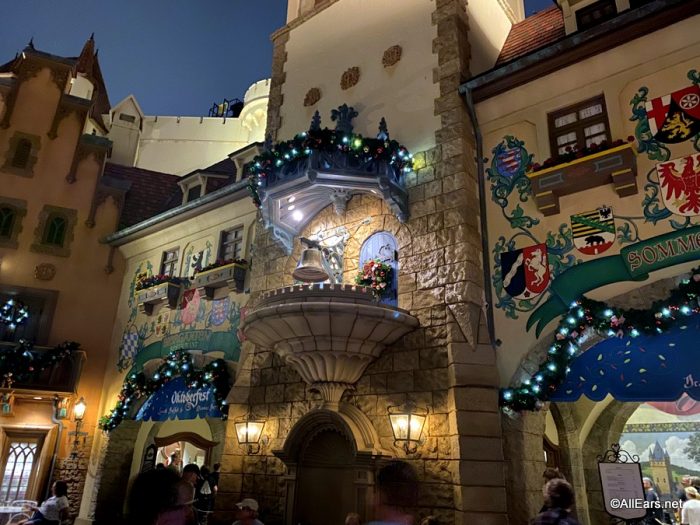 We'll be spending lots of time in Epcot this holiday season as the Festival of the Holidays kicks off on November 29! Click here to read about this year's Festival!
Will you visit Epcot this season? Let us know in the comments what you're most looking forward to experiencing.